Holiday Gifts Fit for a Diva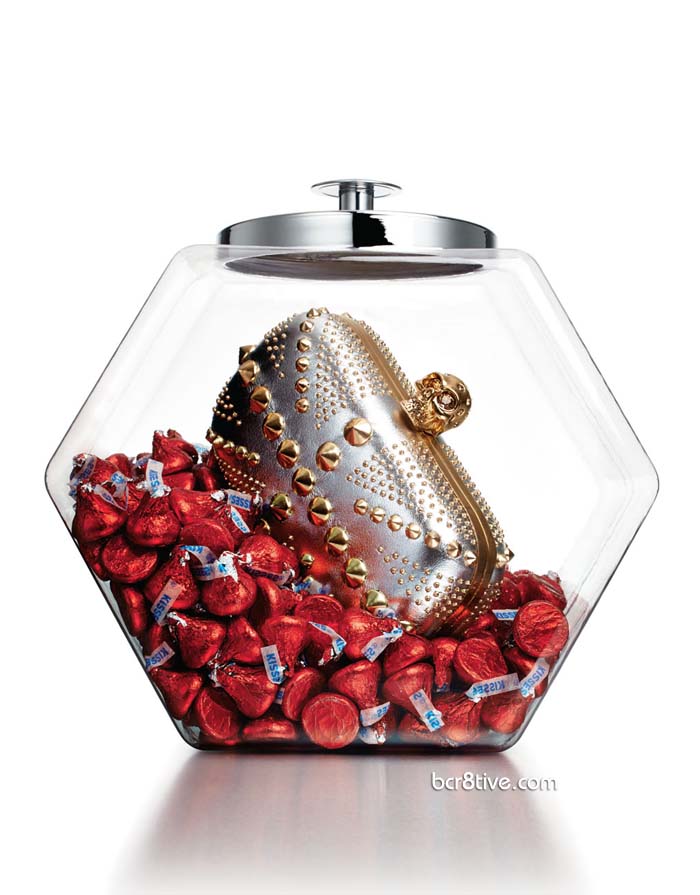 Need some ideas for finding creative holiday gifts fit for a Diva this season? Take a peek at the hand selected gifts from The Ken Downing Gift Collection on Neiman Marcus. 10% of the proceeds from this collection will benefit The Heart of Neiman Marcus Foundation, a Foundation dedicated to supporting Arts Education. That's a subject close to my heart. This divine silver and gold Alexander McQueen purse (left) is one of Ken's choices. I think he has pretty good taste don't you? 

I also like this creative advertising photo for the Alexander McQueen Union Clutch Bag. The glass cookie jar filled with Red Foil Hersheys Kisses would make a really cute Holiday decoration or could even be a "surprise package", if you could keep your hand out of the cookie jar long enough to surprise anyone! The clutch of course is fit for a Diva and adorable!
Did you know that Neiman Marcus has a Gourmet Food Section? No? Neither did I! It's amazing! They have some simply beautiful, decadent treats that would make unforgettable gifts! How about a super decadent cheesecake that looks like an amazing present? Yum. A Zebra-Striped Handbag Cake or "Handbag & Heels" Chocolates from Charbonnel ET Walker. Edible Fashion Gifts? I die.
Here are more creative ideas for Edible Holiday Gift Ideas to Make or Buy
and here is the Temptation – Chocolate Martini Recipe from the Tabu Ultra Lounge, in case you decide to gift someone (or yourself) a bottle of Godiva Liquor for the holidays.
or Shop More Creative Holiday Gifts Fit for a Diva from Neiman's below!
Holiday Gifts Fit for a Diva
was last modified:
January 22nd, 2018
by