Creative & Edible Holiday Gift Ideas to Make or Buy
Selecting a gift for a special someone is sometimes a difficult thing to do. Most everyone buys the things that they want for themselves throughout the year and when you want to give a gift, you want it to be something they will enjoy. How about something that, though it may not last, is something they may not think to get for themselves & will certainly enjoy?
I like the idea of an edible gift… whether you make something for someone that you already know that they love or you buy a special treat that they wouldn't have thought of… here are some ideas for Edible Holiday Gift ideas that you can either make or buy depending on your budget, time or skills in the kitchen 🙂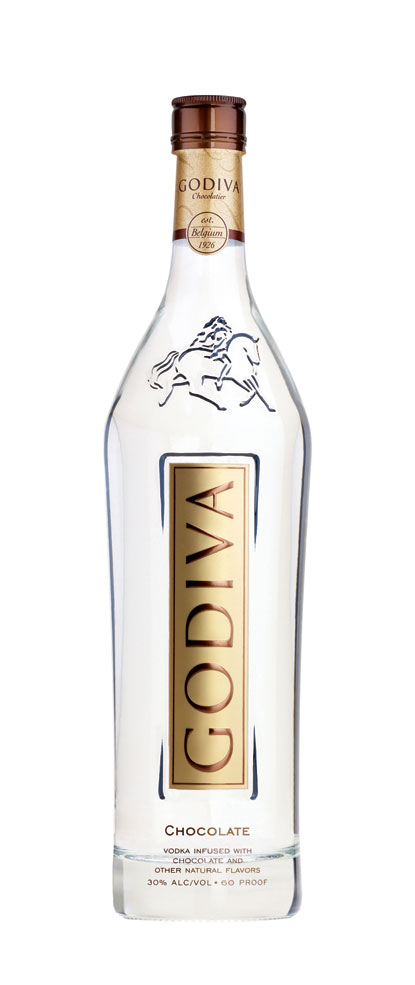 1. Godiva® Chocolate Infused Vodka.
Every girl loves chocolate! (Some men too!)
Godiva—the name synonymous with divine chocolate—has taken their expertise to a line of creamy Liqueurs & five-times distilled chocolate Vodkas that are truly indulgent. A 750ML Bottle goes for about $29. Here is a great store locator,  to help you find Godiva products near you.
How about adding a special recipe card to give them some ideas for an appetizing drink that they can make with the Chocolate Vodka? There are a lot of sites with recipes but Drinks Mixer has some yummy looking recipes for Chocolate Vodka, like the Starry Night Martini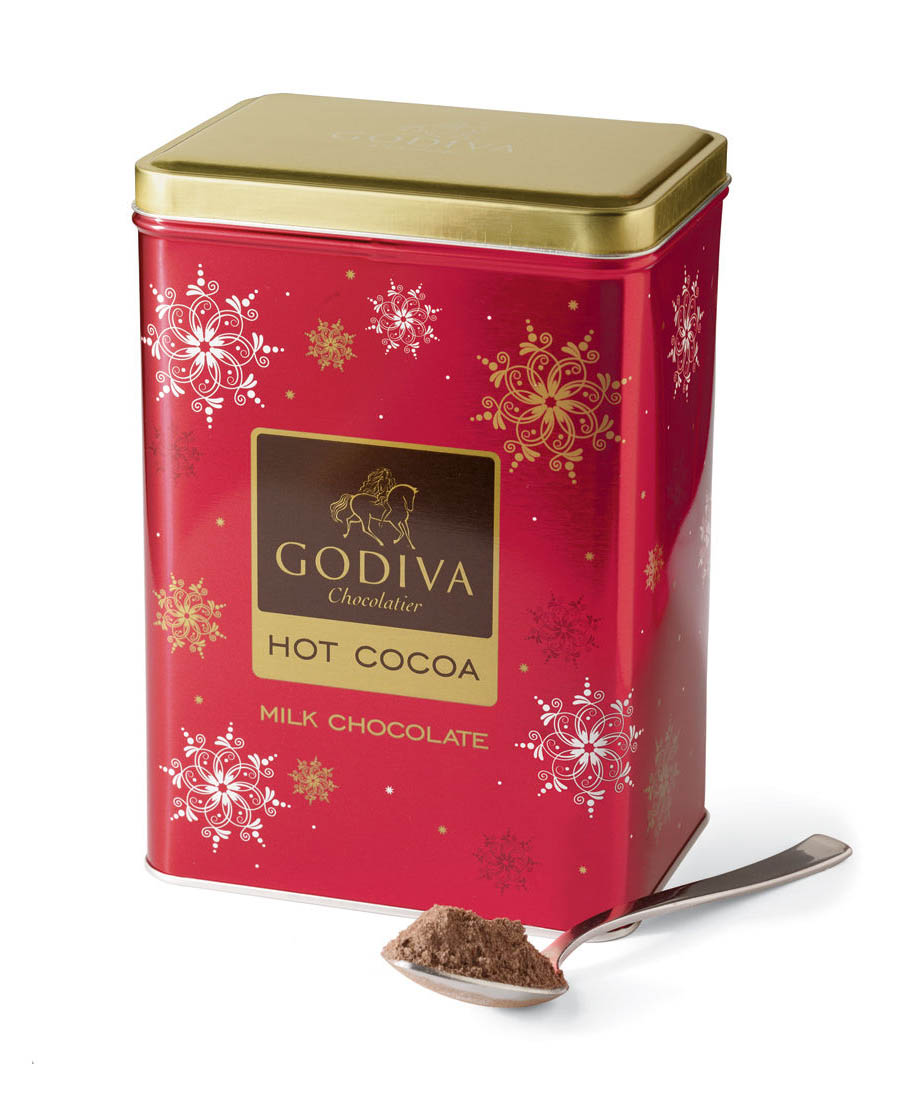 2. Here's another Godiva idea that's suitable for all ages and totally economical but doesn't skimp on quality….. a beautifully decorated holiday tin that is filled with premium GODIVA Milk Chocolate Hot Cocoa, a sublime indulgence for young & old and all for a mere $20.00.
Splurge on a couple of cute mugs and you've got yourself a sweet gift… and you know… if you'd like it for yourself then it's usually a good gift 😉

3. Here's a great DIY Recipe for Mini Cherry Cheesecakes from Betty Crocker that are cute, quick and easy or Shop these Gourmet Cheesecakes from Horchow!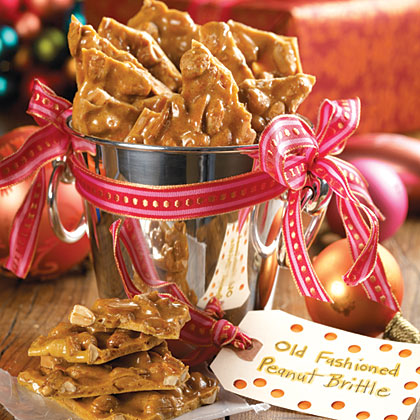 4. Home Made Microwave Peanut Brittle.
This is a gift that a dear friend made for me one year that I thoroughly enjoyed. It's super affordable, quick, easy & delicious. You could decorate your container to make it more festive but this tastes so good, I doubt they'll care what it looks like and they'll be asking when you'll be making it again. This recipe is on Cooks.com and the posters suggested a few adjustments. So here is the recipe with the adjustments. Microwave wattage varies so going from what people who have made this often say, don't go by the time as much as the color & smell when it's cooking. Most people recommended cooking for only 6 minutes, stir after 4 minutes, then add the salt, butter & vanilla & cook for 2 more minutes.  They say don't bother to try & spread it but instead pour it onto a preheated & buttered cookie sheet and just let it spread on its own and harden.
1 c. sugar
1/2 c. light corn syrup
1 c. raw peanuts
1/8 tsp. salt
1 tbsp. butter
1 tsp. vanilla
1 1/2 tsp. baking soda
Combine first 4 ingredients in 2-quart microwave mixing bowl. Microwave on HIGH for 8 minutes, stirring after 4 minutes. Add butter. Microwave on HIGH 2 minutes. Brittle should not get too brown. Stir in vanilla and soda until light and foamy.Spread on buttered baking sheet as thinly as possible. Cool. Break into pieces.
Note: For an added bit of creativity, you can check out Taste Spotting. They have about 50 different variations on the basic Peanut Brittle Recipe… adding Mixed Nuts, Pistachios, Cashews, Spicy Peanut Brittle & many more. 😉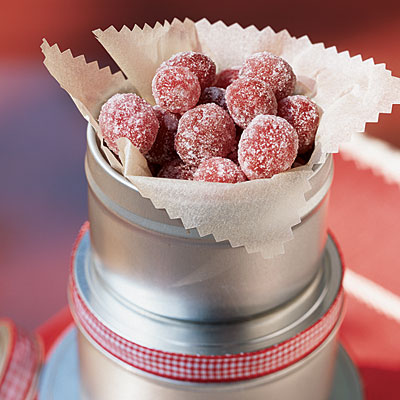 5. A Gift of Home Made Sugared Cranberries. This is a simple, unique & tasty treat that your loved ones will look forward to again and again.  A combination of sweet & tart, they are super simple to make and could be used to serve to guests or given as gifts.
I've also seen a few different ideas you could do to include these sugared fruits in other recipes, like perhaps a vanilla cookie mini cheesecake with sugared berries on top.
6. If all else fails and you still want to give an edible gift – how about a gift card to their favorite restaurant?


Creative & Edible Holiday Gift Ideas to Make or Buy
was last modified:
February 7th, 2018
by