Temptation – Godiva Chocolate Martini Recipe
I had the enormous pleasure of finally trying this drink for my birthday this year and LOVED it!
I love chocolate and though I rarely drink, when I do, my beverage of choice is something with Vodka. (Usually my own concoction of blueberry lemonade which I may get around to posting one of these days.) In the meantime, I went to look for this cocktail recipe and found not only the recipe but the most amazing photo of one that was served at a lounge, in Las Vegas.
The added advantage of posting this on my blog is that it's a quick and dirty way to get to the recipe when and if I get around to making one or two of these myself!  This is creative mixology at it's finest. This drink tastes every bit as decadent and scrumptious as it looks.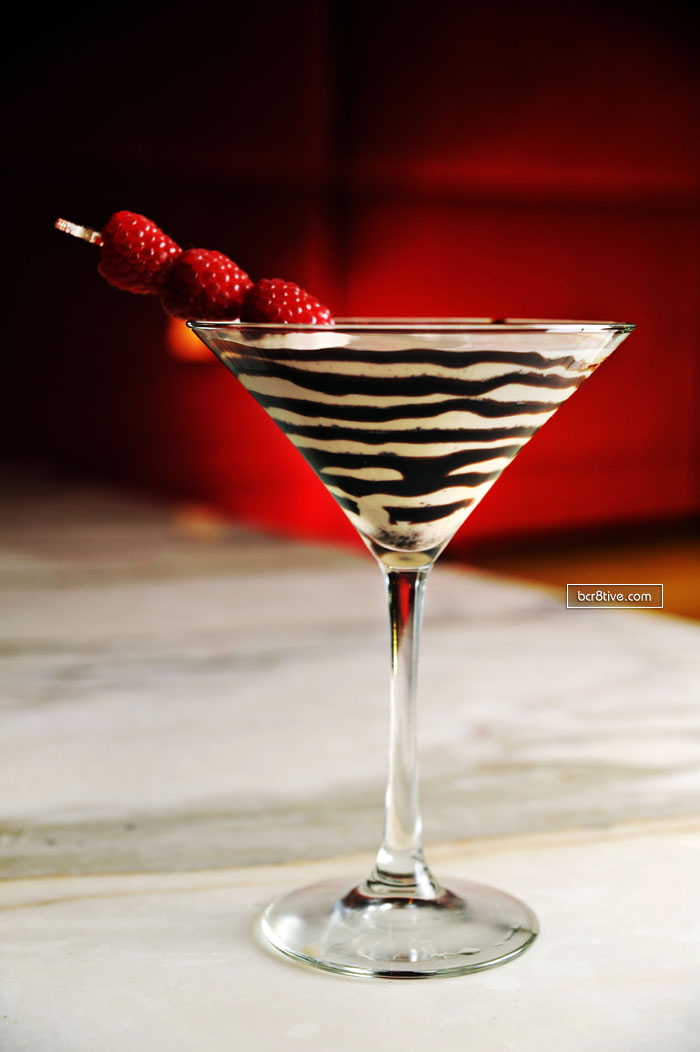 Temptation – Chocolate Martini Recipe
1 oz. Kai Lychee Vodka
1 oz. Godiva White Chocolate Liquor
1 oz. Godiva Dark Chocolate Liquor
¼ oz. splash of cream and poured into a Godiva Dark Chocolate swirled glass
Swirl Godiva Dark Chocolate inside the bottom of a chilled martini glass. Fill a martini shaker with ice. Add Godiva White Chocolate Liquor, Kai Lychee Vodka & Cream. Shake vigorously. Pour into the martini glass and garnish with raspberries.
Temptation – Godiva Chocolate Martini Recipe
was last modified:
February 4th, 2018
by