Ocean Waves – Art Glass Sculptures
I've always loved everything about glass art & have even collected a bit. I've got quite a cyber collection going on Pinterest too – but these pieces just beg for extra special attention. Perhaps it's the fact that I'm drawn to things that remind me of the ocean, having lived by it for most of my life and spending many a memorable day at the beach.
I came across these pieces in an "Oean Wave" style on Kela's Art Glass that are created by glass artisans and husband and wife team, Marsha Blaker and Paul DeSomma. I'm crazy about them. They truly remind me of real waves and are so amazingly creative. Look at one up close and it looks as though you're looking into a wave.  I also found a website for Marsha and Paul – Blaker Desomma Glass. It seems to be under construction but we can still stalk it until it's up completely 🙂 I'm definitely looking forward to seeing more of their work!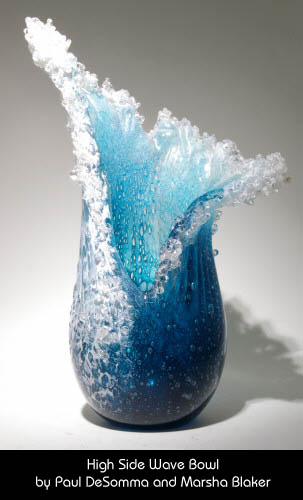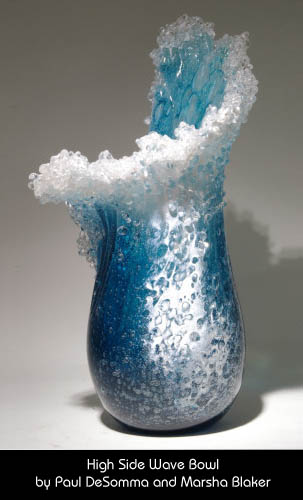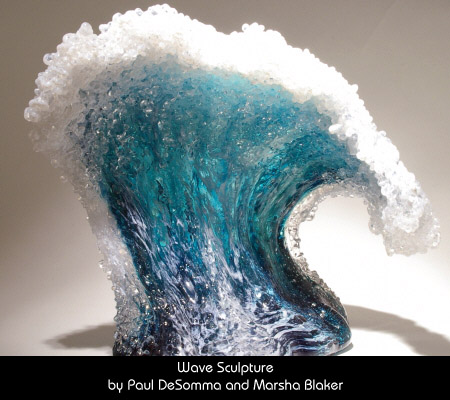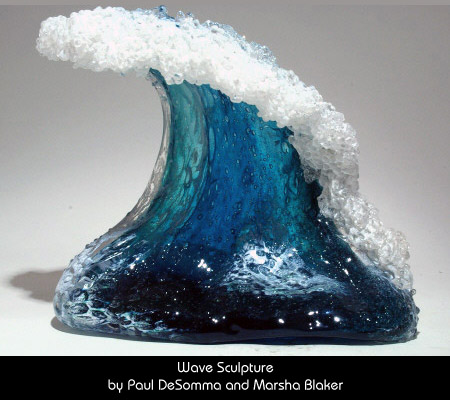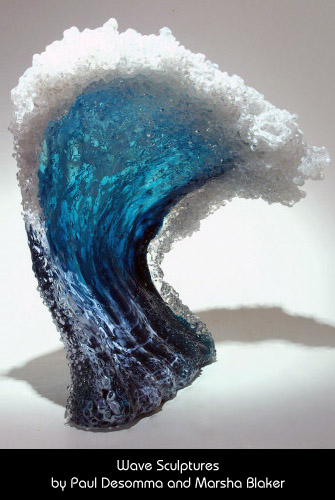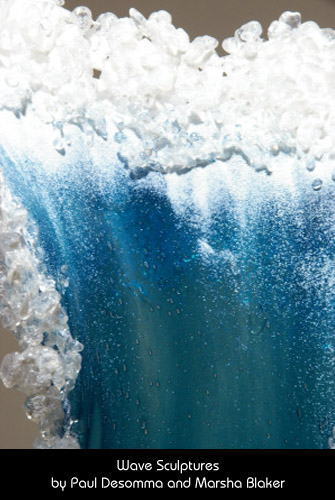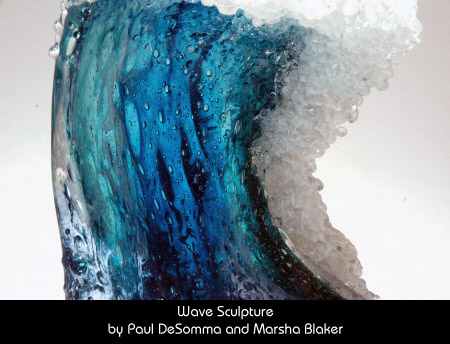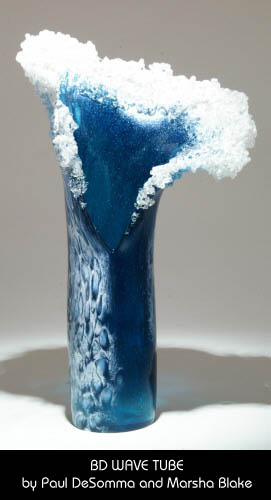 Ocean Waves – Art Glass Sculptures
was last modified:
February 6th, 2018
by