A Modern Mediterranean Home
These gorgeous, modern Italian Interior Design images are from a home located in The Woodlands, Texas, and are just an appetizer of the exquisite work by Jauregui Architecture, Interior Designs & Construction. Their portfolio is filled to the brim with outstanding luxury homes, showcase recognition and architectural awards for the exemplary work that they do.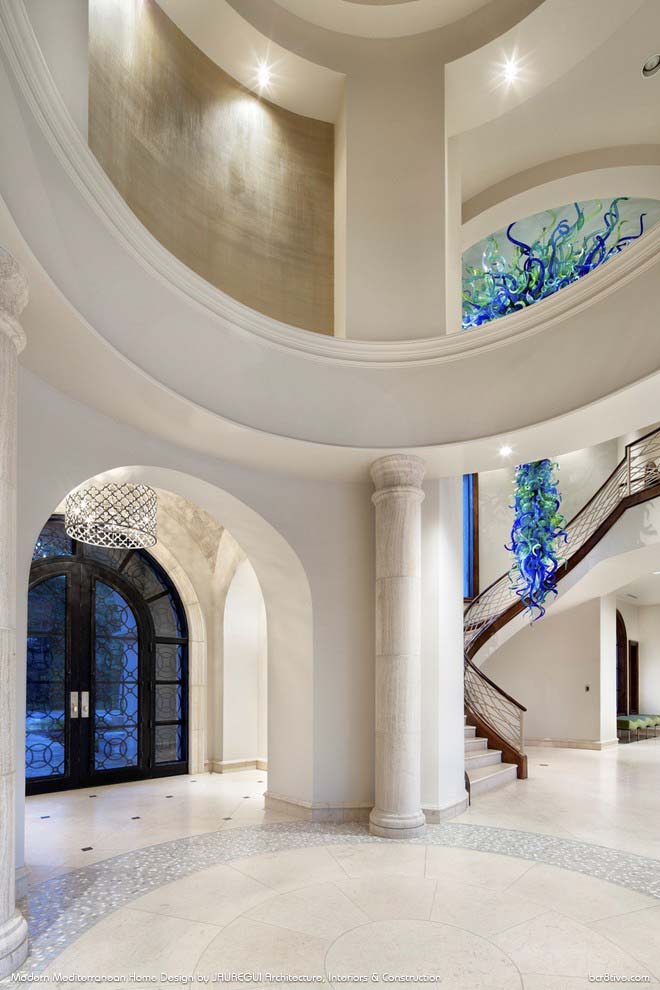 I just love what JAUREGUI did with this foyer. It's truly breath taking. The outstanding electric blue and green glass sculpture, is artfully showcased in this setting and the lighting around it is exceptionally creative. Even the photography is markedly thoughtful, since the time of day helped to draw attention to the blues of the design palette and really set these images off. So Beautiful!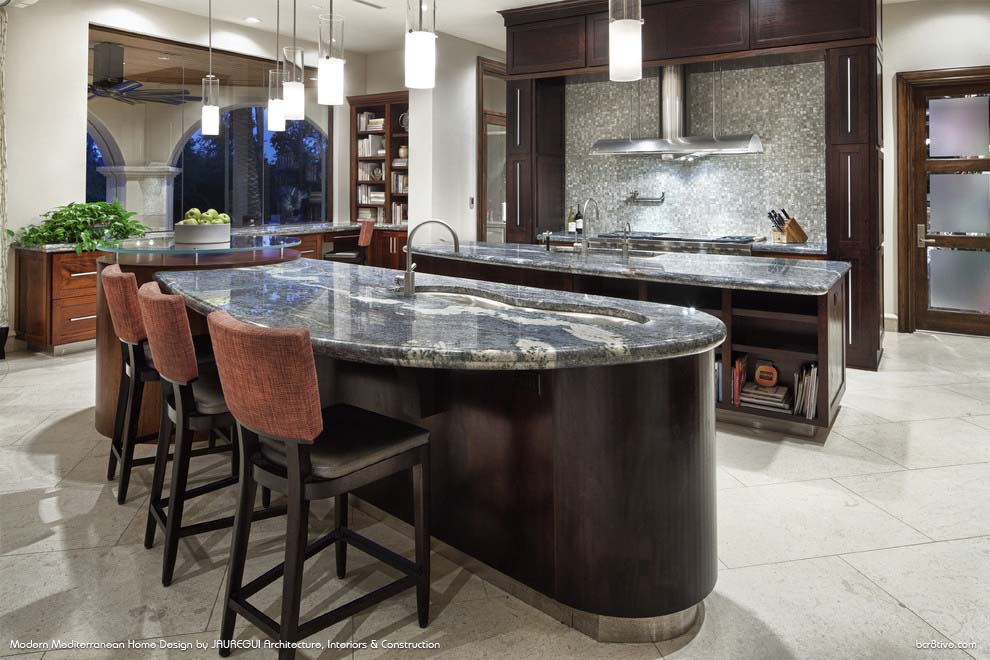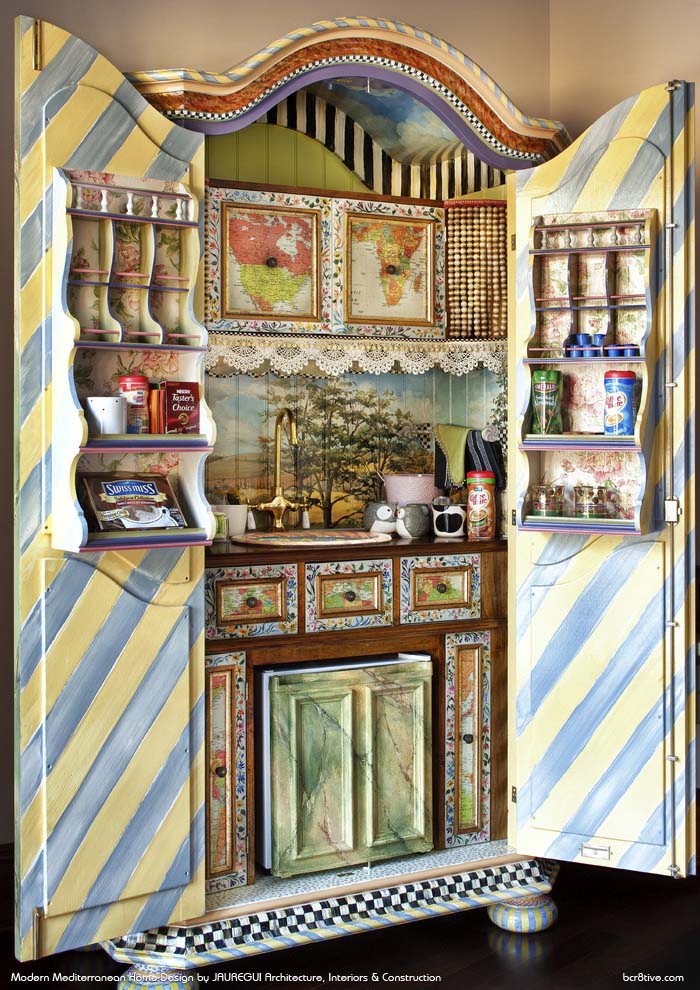 This is another detail that blew me away. It's SO artistic and Wow, what an amazing conversation piece. I studied it for the longest time. So much detail and thought went into the design and painting. It really is a great example of modern Italian design and furnishings and a lot of fun too.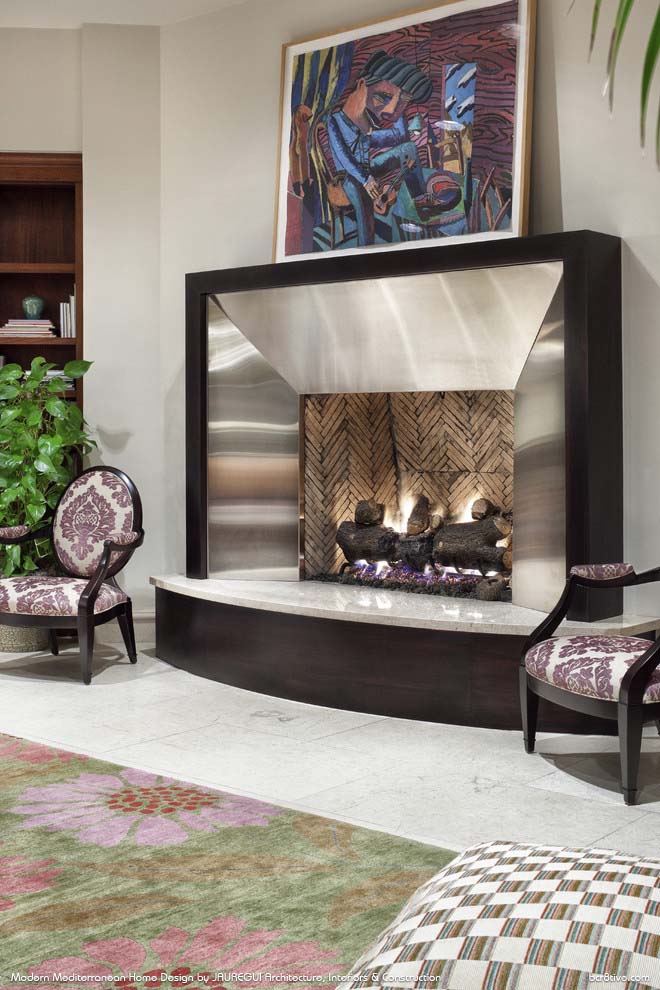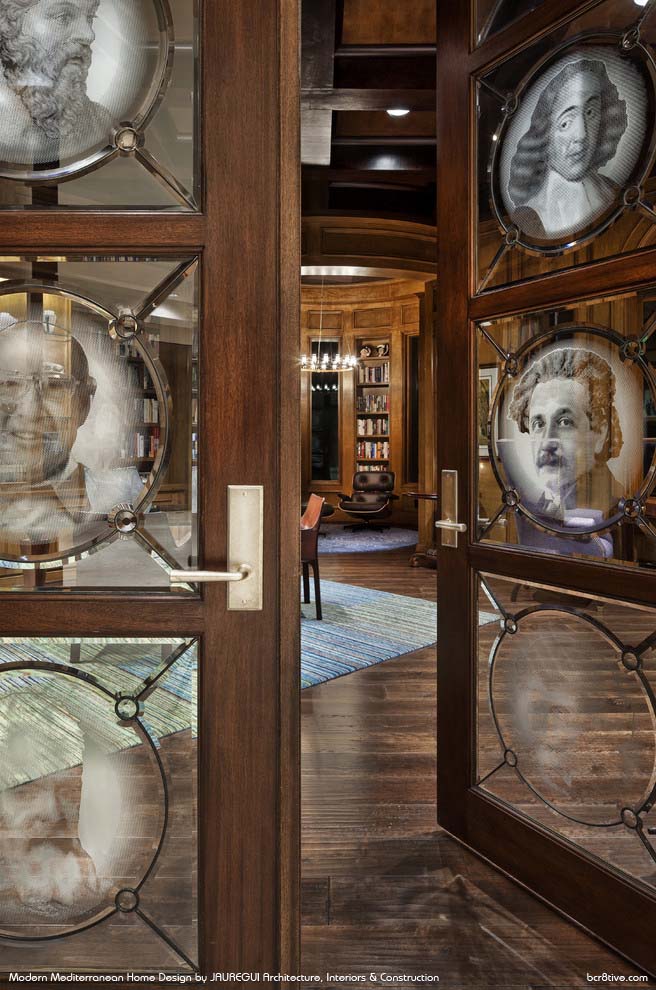 How creative are these doors? In my opinion they are very charming and yet another thoughtful design detail that lends so much individuality and character to this home.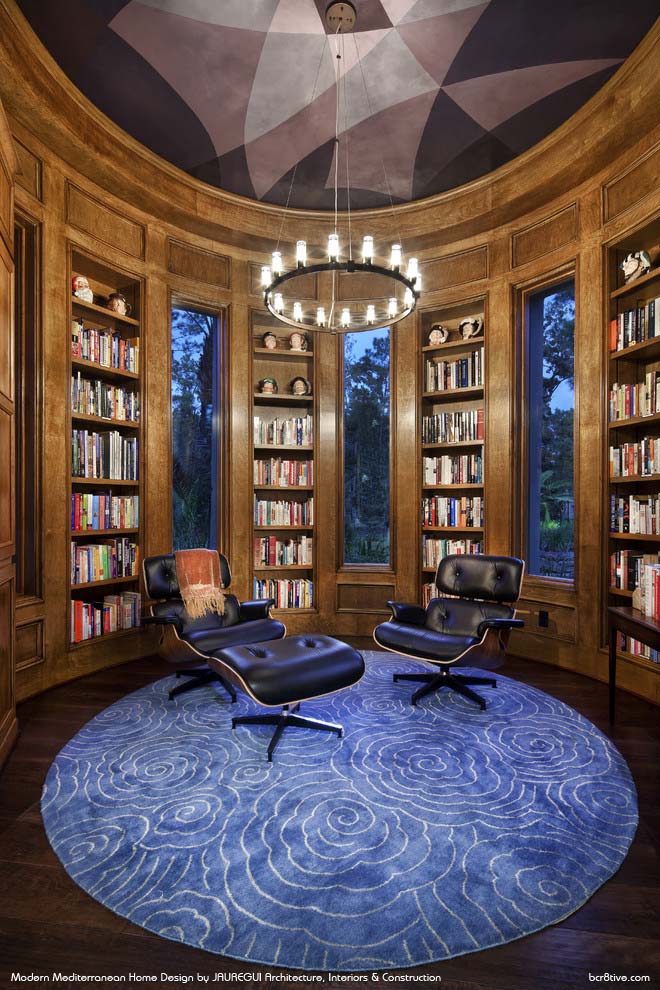 The hue of this blue rug is very attractive and soothing to me and I love the simple and modern floral pattern on it.  JAUREGUI carried attractive Mediterranean blues and greens throughout this home's design, pulling it all together. Notice too, how they incorporated the circular shapes from floor to ceiling. It's very "Zen". Love the light fixture and the design on the ceiling too!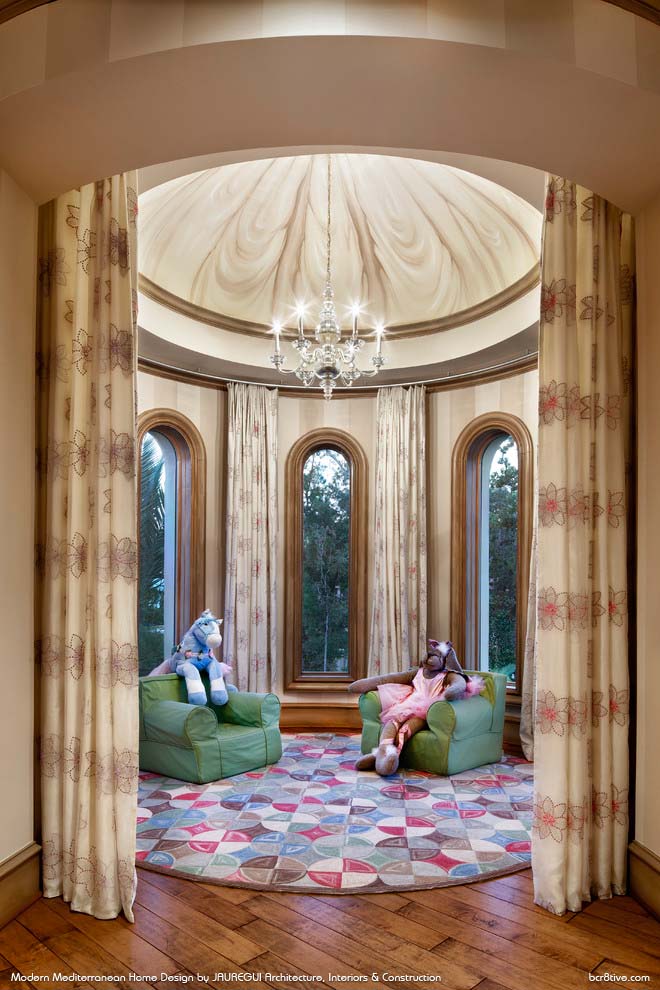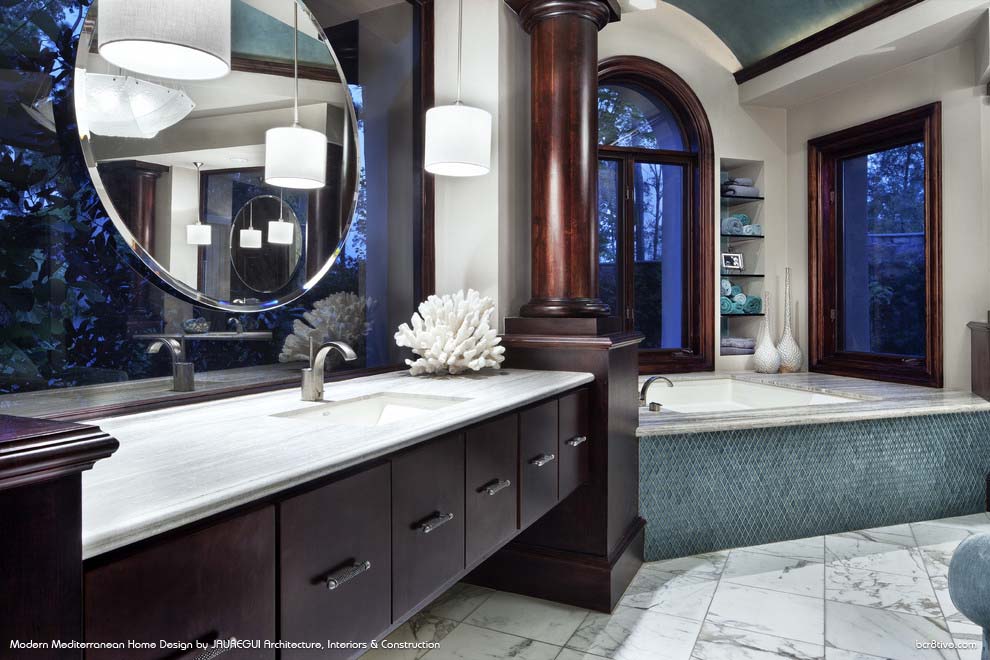 The tile work in oceanic colors is exquisite in all of the baths.  Each bathroom is a work of art.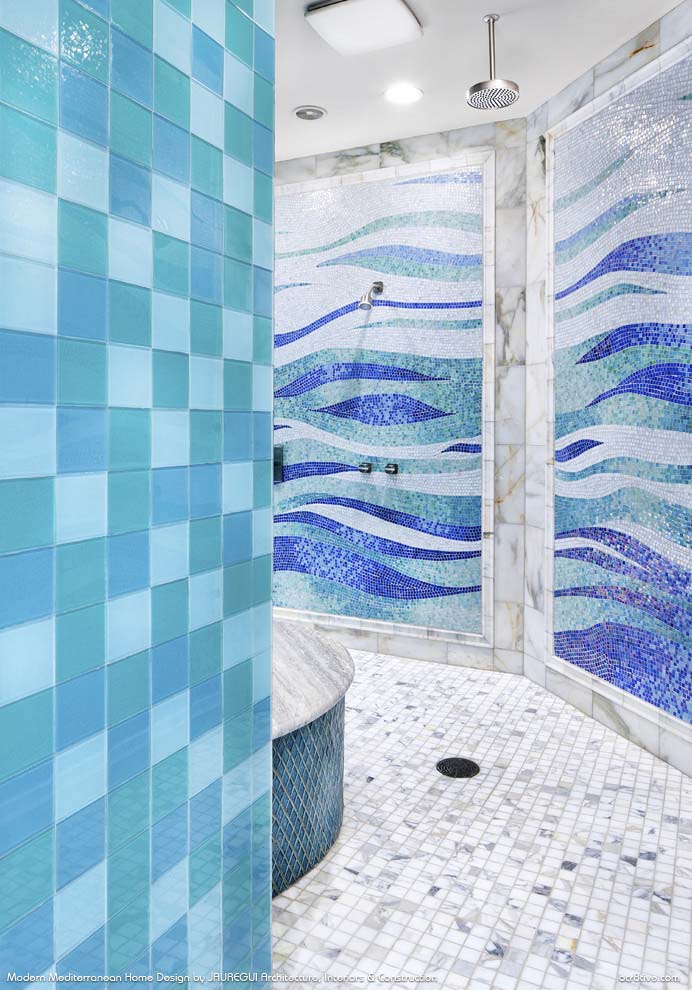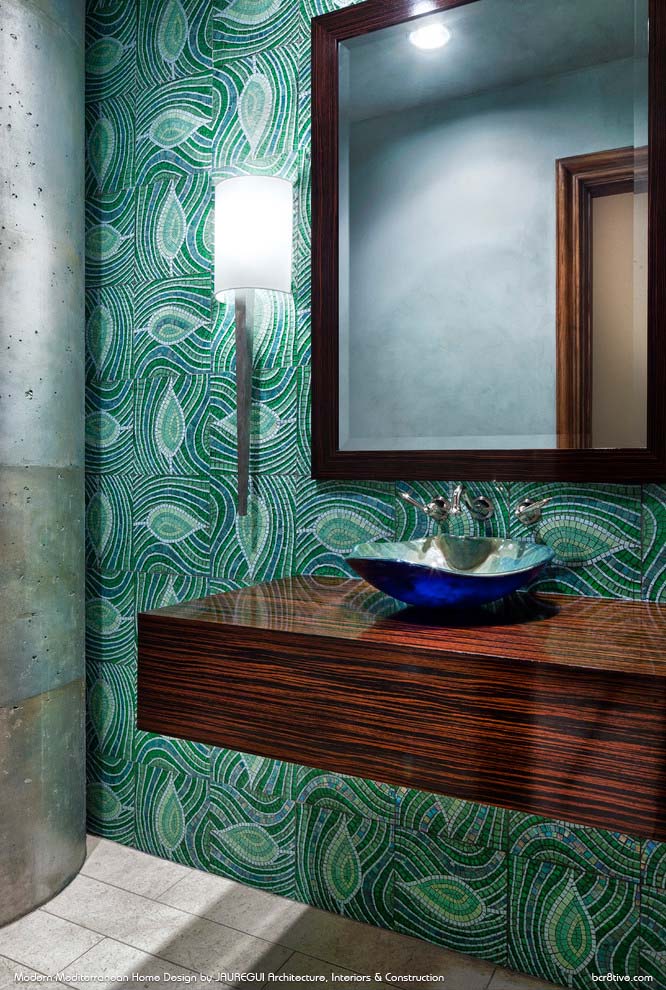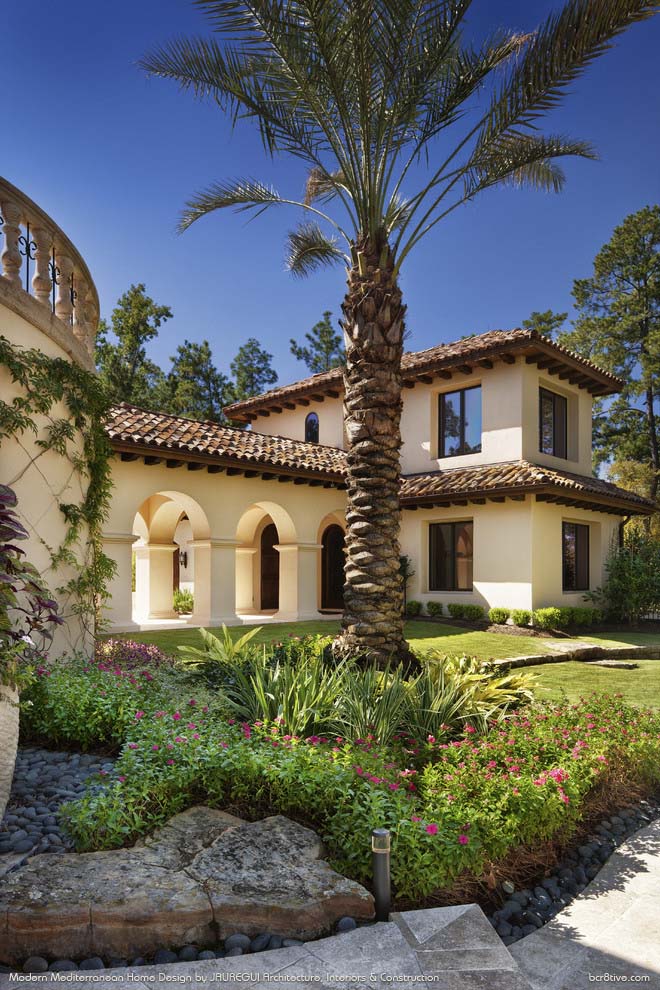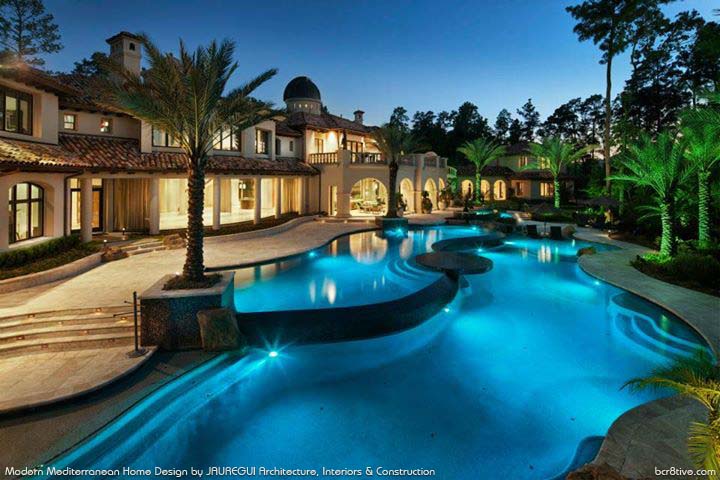 See More of this Modern Mediterranean Home Design on Houzz
or Visit the JAUREGUI Architecture Website
A Modern Mediterranean Home
was last modified:
January 27th, 2018
by