Golden Tile Work from Mosaic Tile Masters – Sicis The Art Factory
I'm in the mood for gold lately. I think that it's the holidays … but it could also be running across some gorgeous images of golden tile work from the masters of mosaic art & tile, Sicis.
I love everything that they do – from their amazing mosaic collages & portraits, artistic & exquisitely tiled rooms & bathtubs, to their extraordinarily creative furniture & home decor.
These first 2 images were taken by photographer "Gotham Girl" of Gotham Girl Chronicles.
This is a Sicis The Art Factory store window display in New York. They featured one of their jaw-dropping, mosaic tiled Cinderella Bathtubs in a gold floral design, a glittering, golden floral tile backdrop & gold mosaic tiled mannequin art & sculptured lamp. Isn't it beautiful?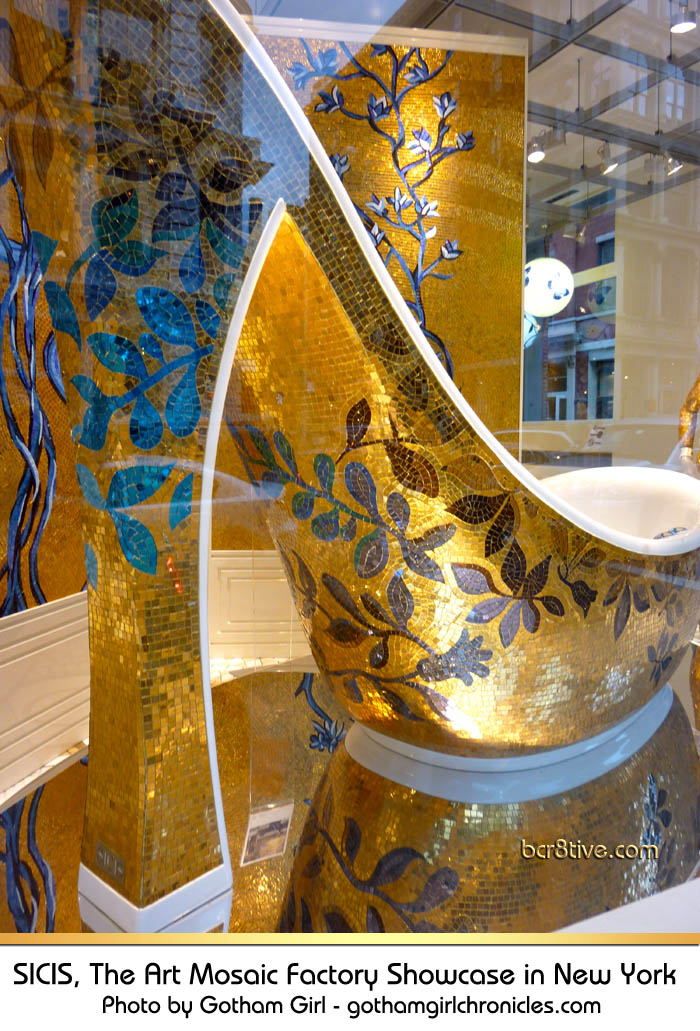 The next 3 images are Sicis Mannequin Lamp Sculptures in Black & Gold Mosaic Tile.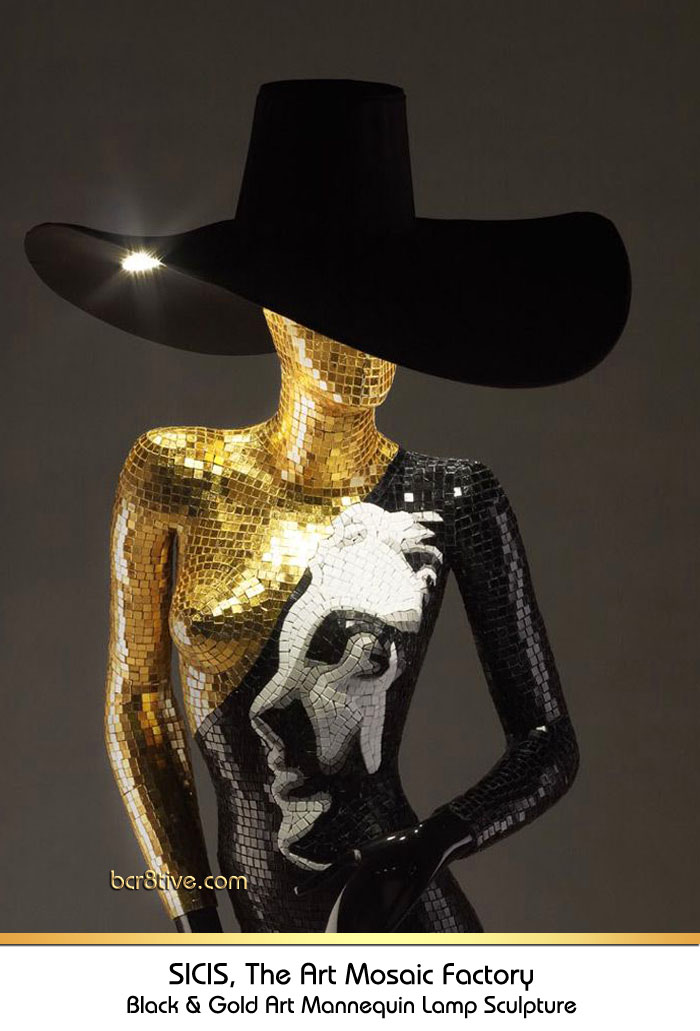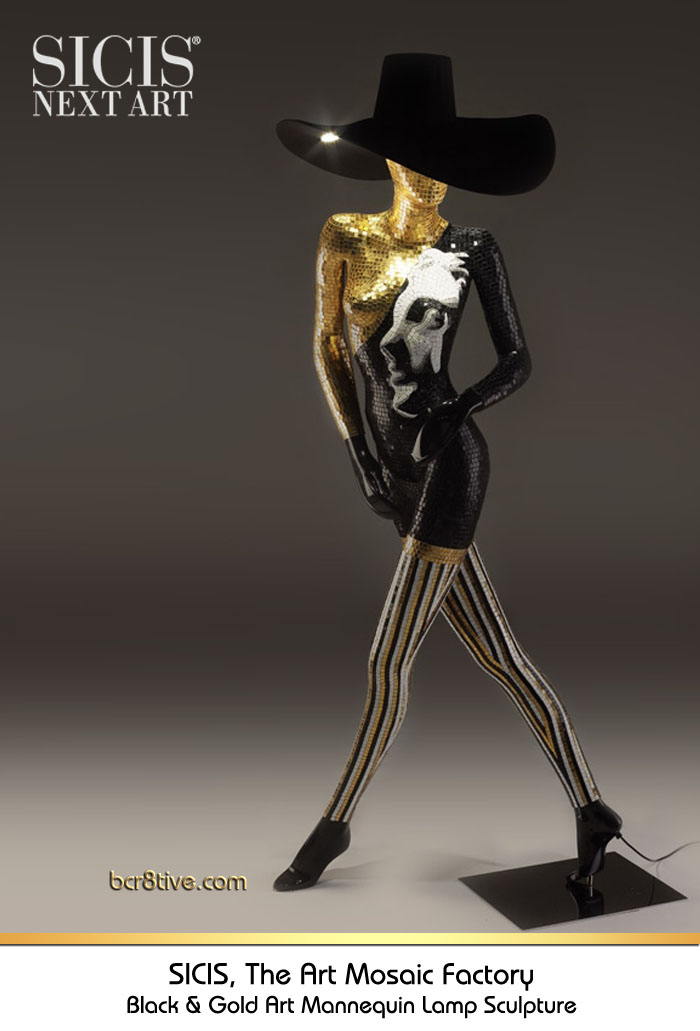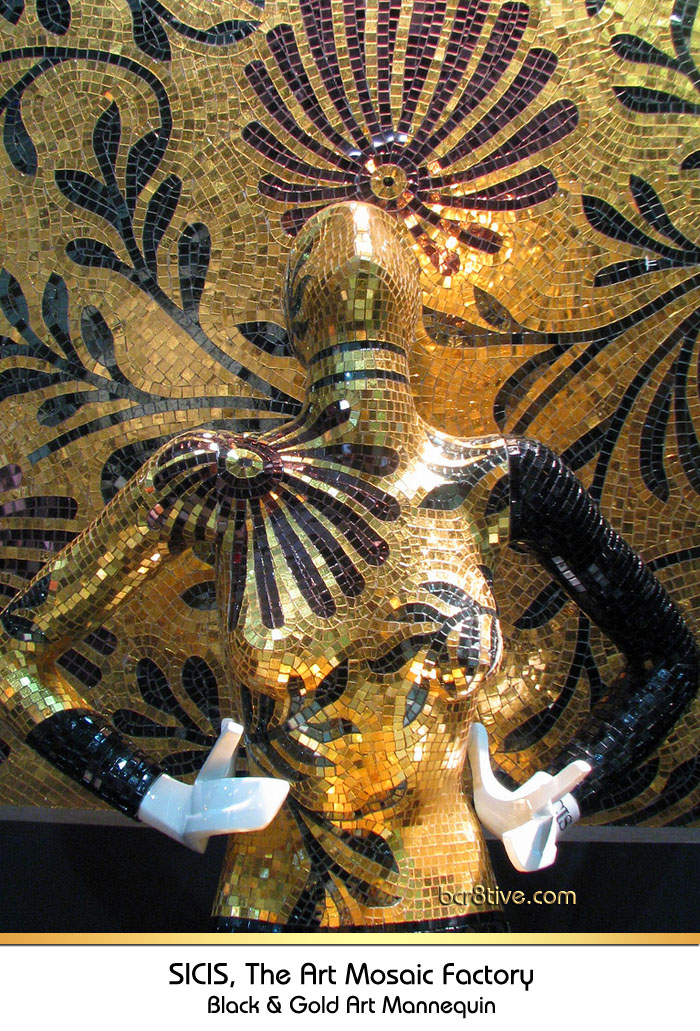 A Gold Claw Foot Mosaic Tiled Bathtub & Mosaic Tiled Wall by Sicis The Art Factory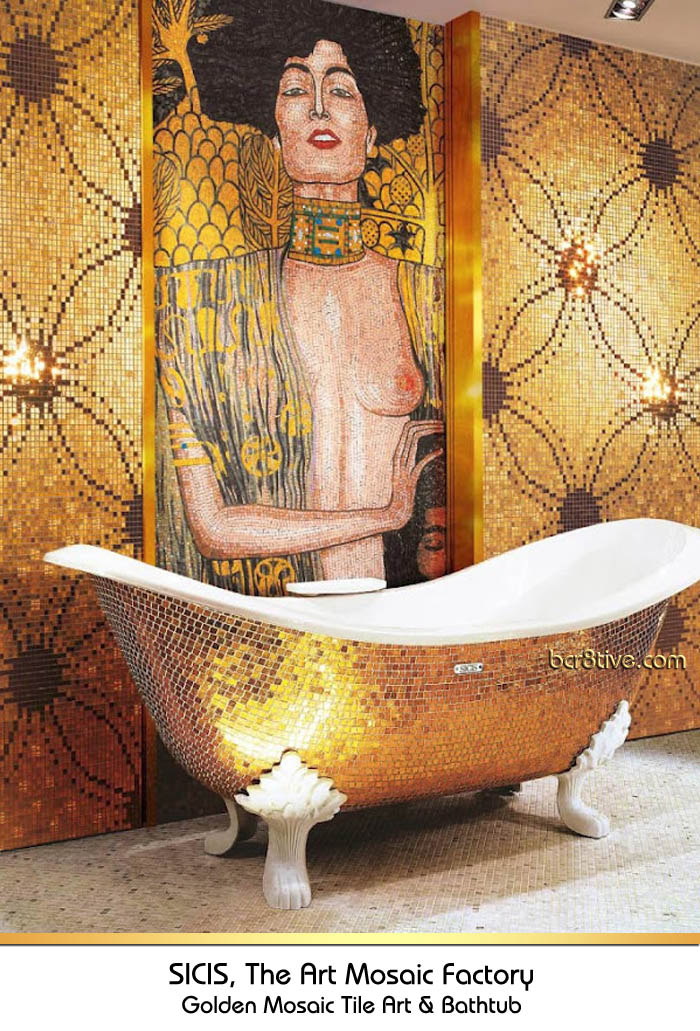 This last image is a display from the Sicis stand in Venezia Airport by Elisabetta.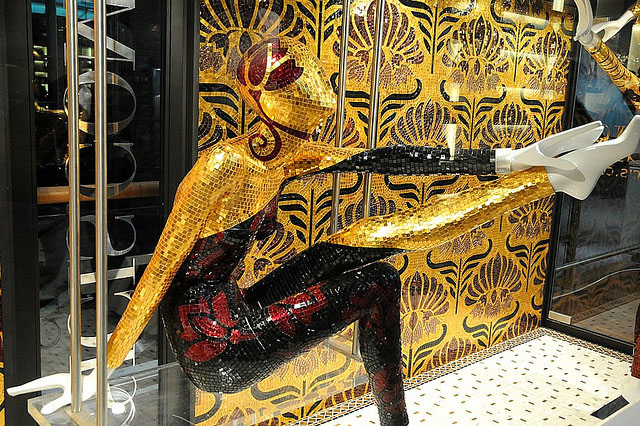 Golden Tile Work from Mosaic Tile Masters – Sicis The Art Factory
was last modified:
February 7th, 2018
by