Fausto Puglisi Resort 2016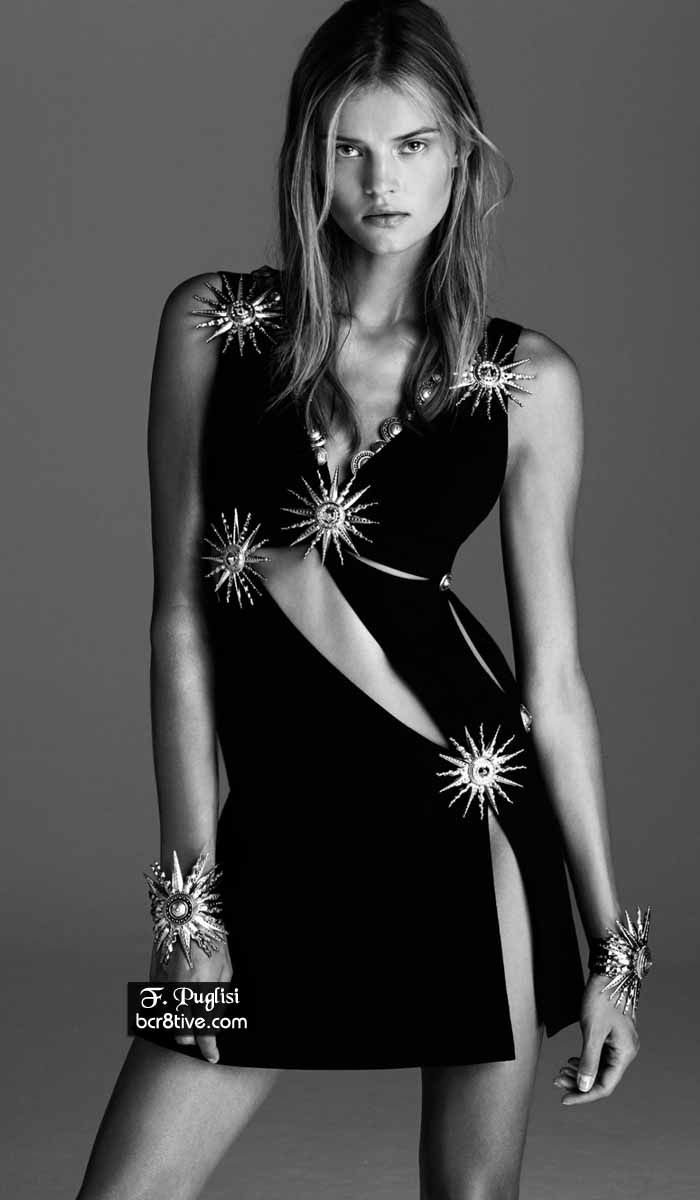 Fausto Puglisi Resort 2016 is a crème de la crème collection of artfully creative separates that feature outside-of-the-box takes on wardrobe staples. In this season, Fausto's adoration for America and her icons join his Mediterranean roots and a love for Italian and Greek mythology. We see a unique, illustrative twist of the Marvel Super Hero, Captain America combined with a dominant theme of Sun icons that are highly reminiscent of Helios, the Greek Sun God. We see this Sun integrated in fabric patterns and as very original jewelry; long, chunky necklaces, big cuff bracelets, sexy hip riding belts, spiked ear cuffs and even head pieces. We also see it as ornamentation on select fashions, and on shoes, boots, and booties. The boots and shoes are very hot!
Geometric patterns and stripes intertwine with lots of high contrast black and white, and the palette is punched up with candy colored pinks, lemon yellow, neon green and aqua blue. Pleats, ruffles, lace and slimming knits are paired with chic car length coats occasionally worn over elegantly tailored suit jackets, and worn with short and leggy mini skirts or snug and skinny leggings with flamboyant designs that command attention. He modernized the cropped moto jacket with everywhere zippers and broke away from his die-hard distaste for lace with a show stopping, long, body hugging gown with cut lace panels. He also marries it to designs in original ways as a stretchy see-through top or as design elements on skirt layers.
Designs are decorative but functional. They're trendy while also being completely marketable. Pair these as separates with nearly anything for fabulously chic looks and lots of wardrobe flexibility. This collection features many must have fashion staples for Resort and Spring 2016.
Visit the World of Fausto Puglisi or Shop Available Styles Below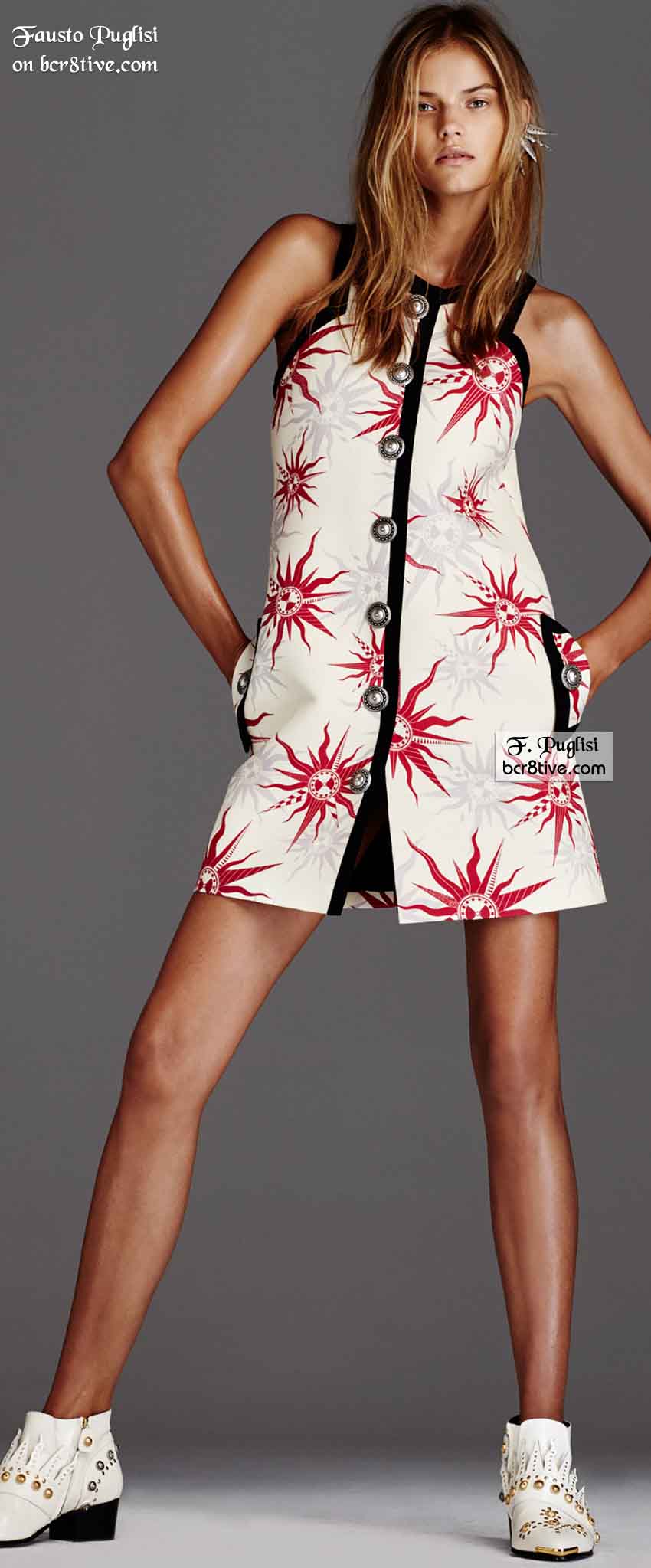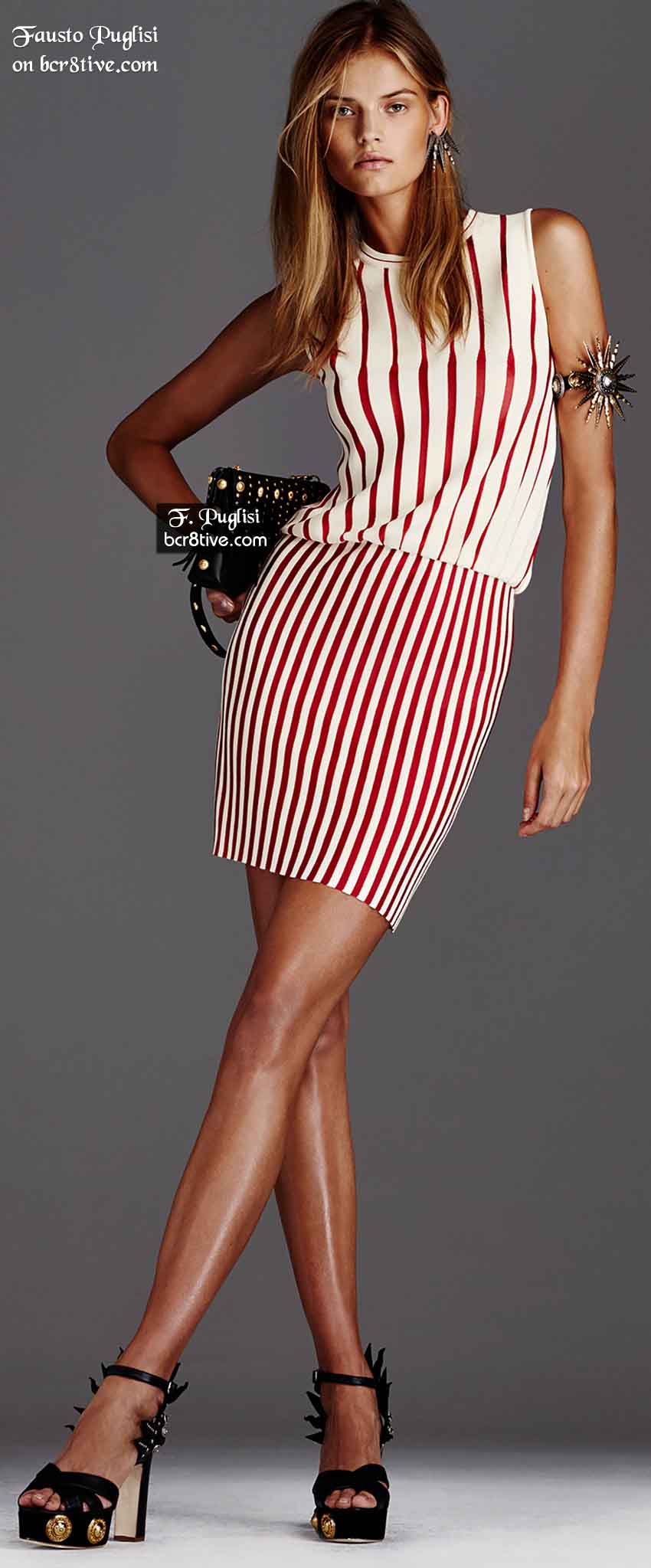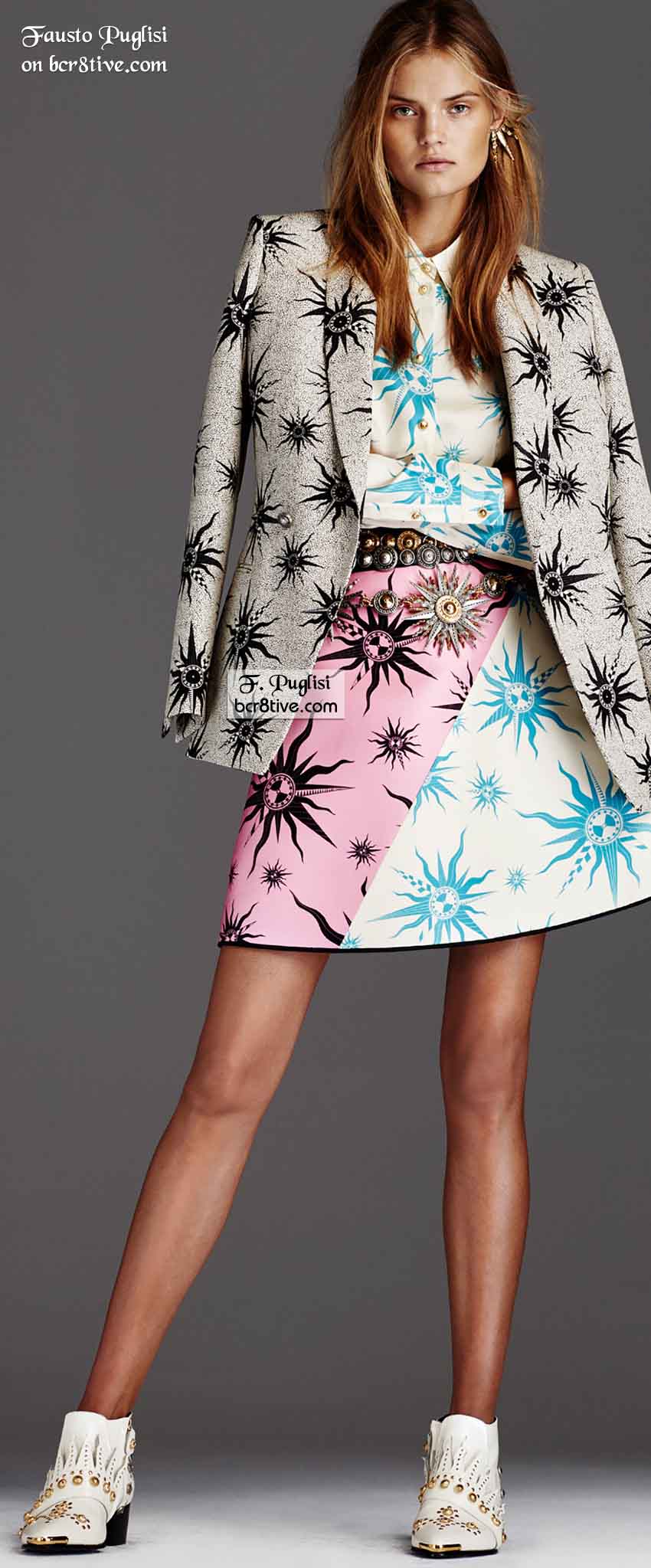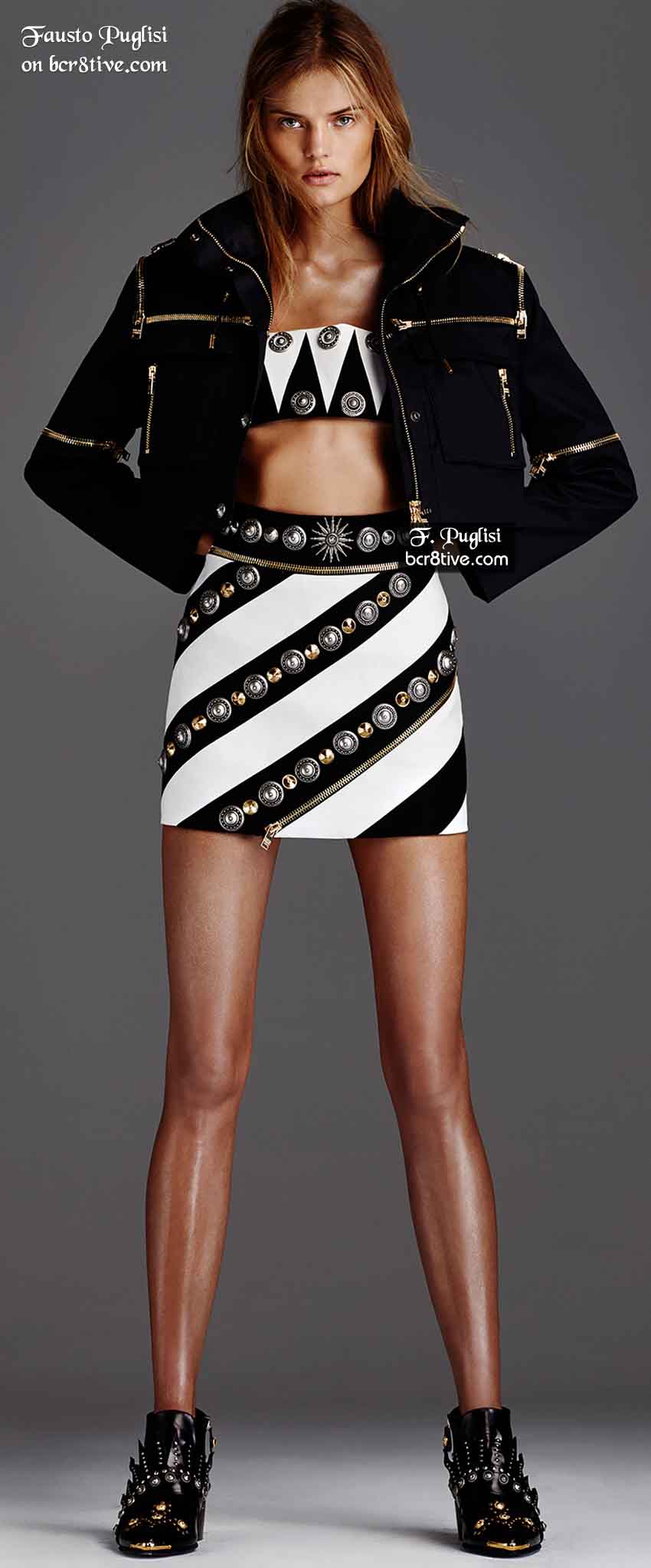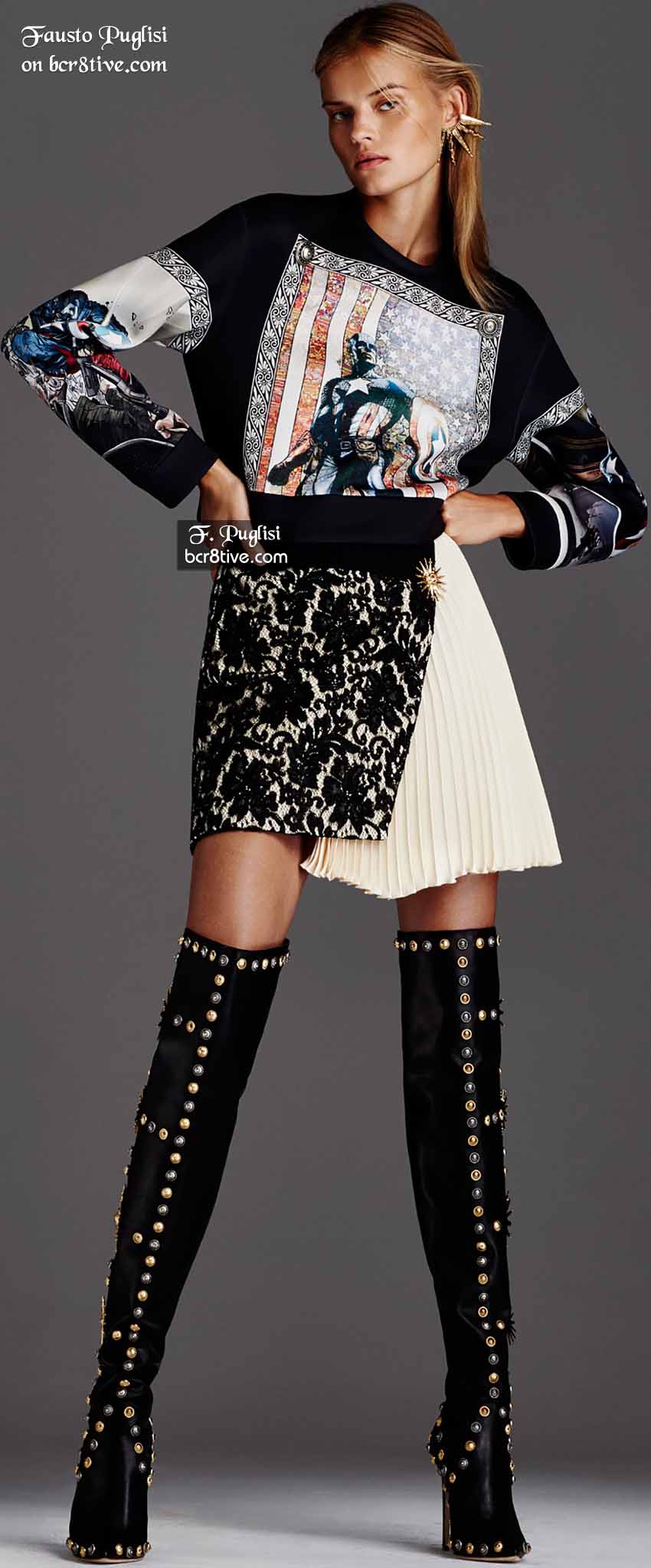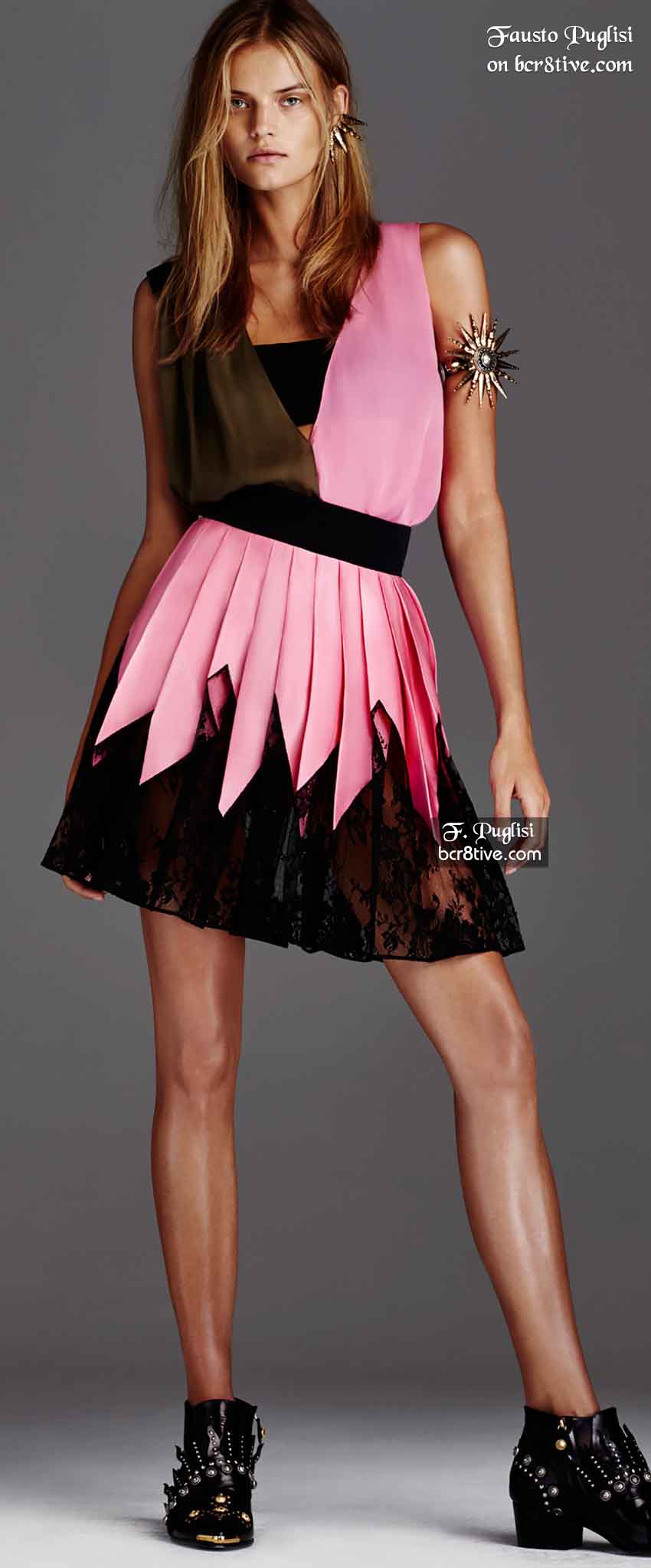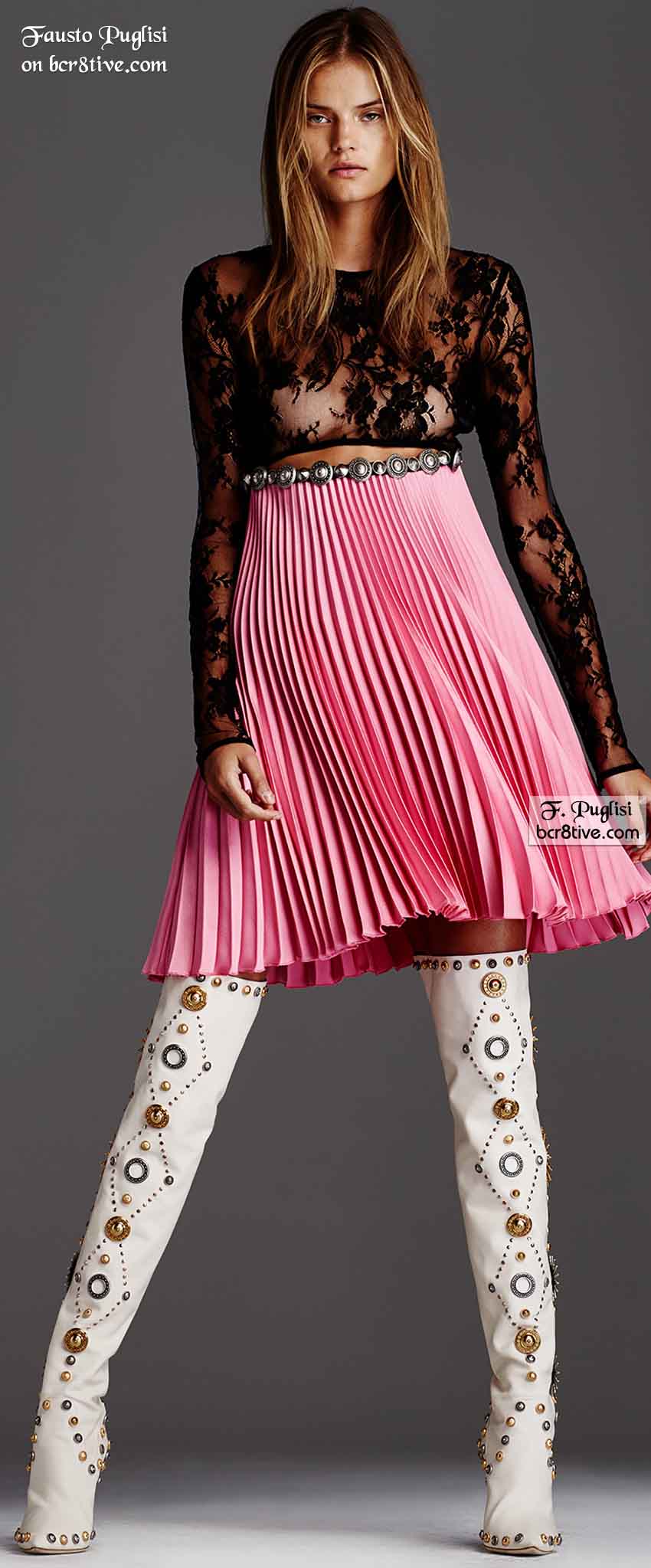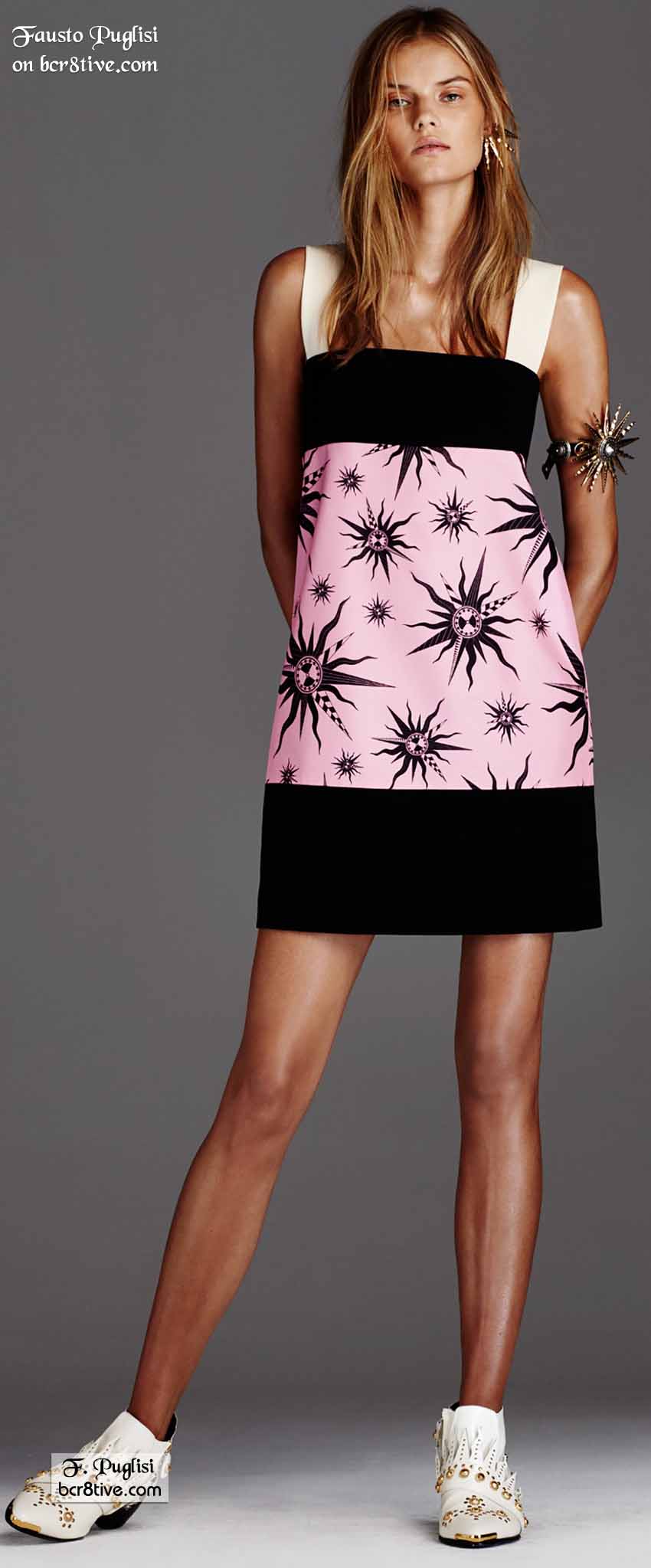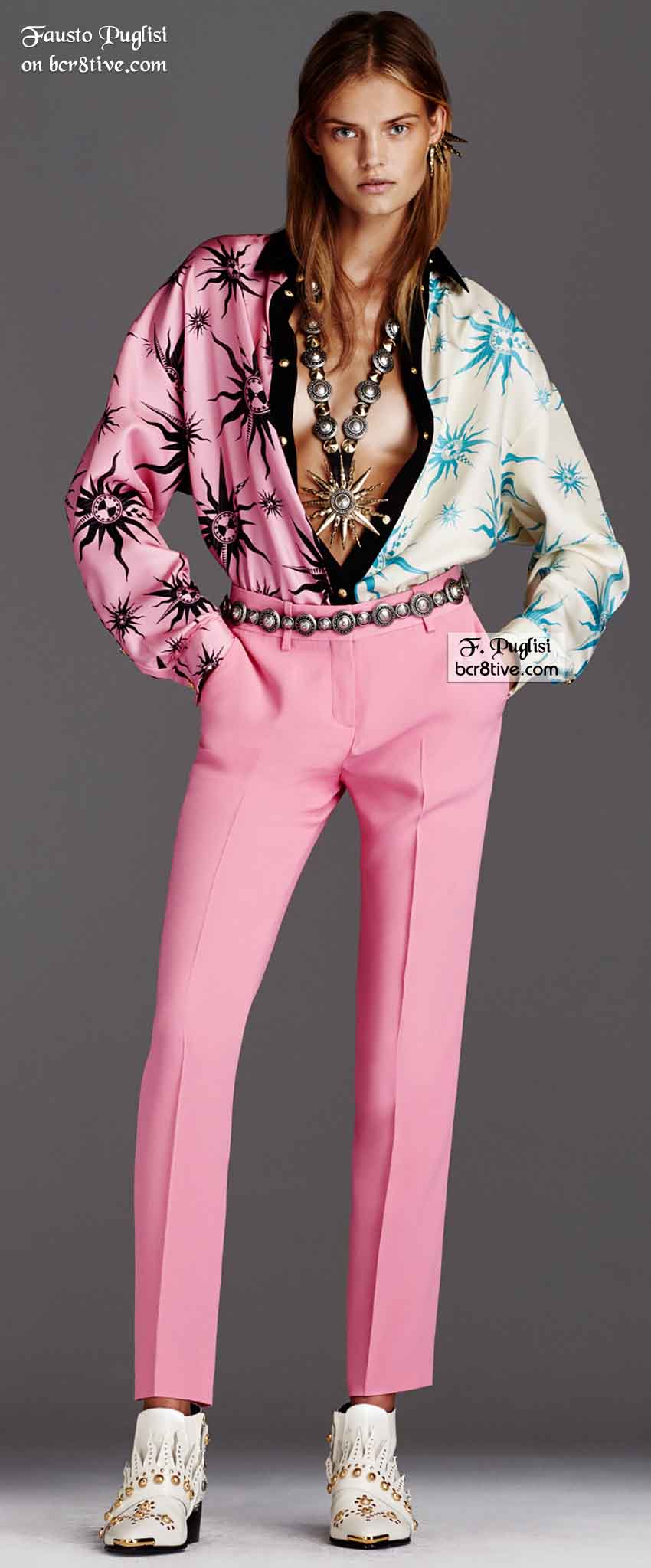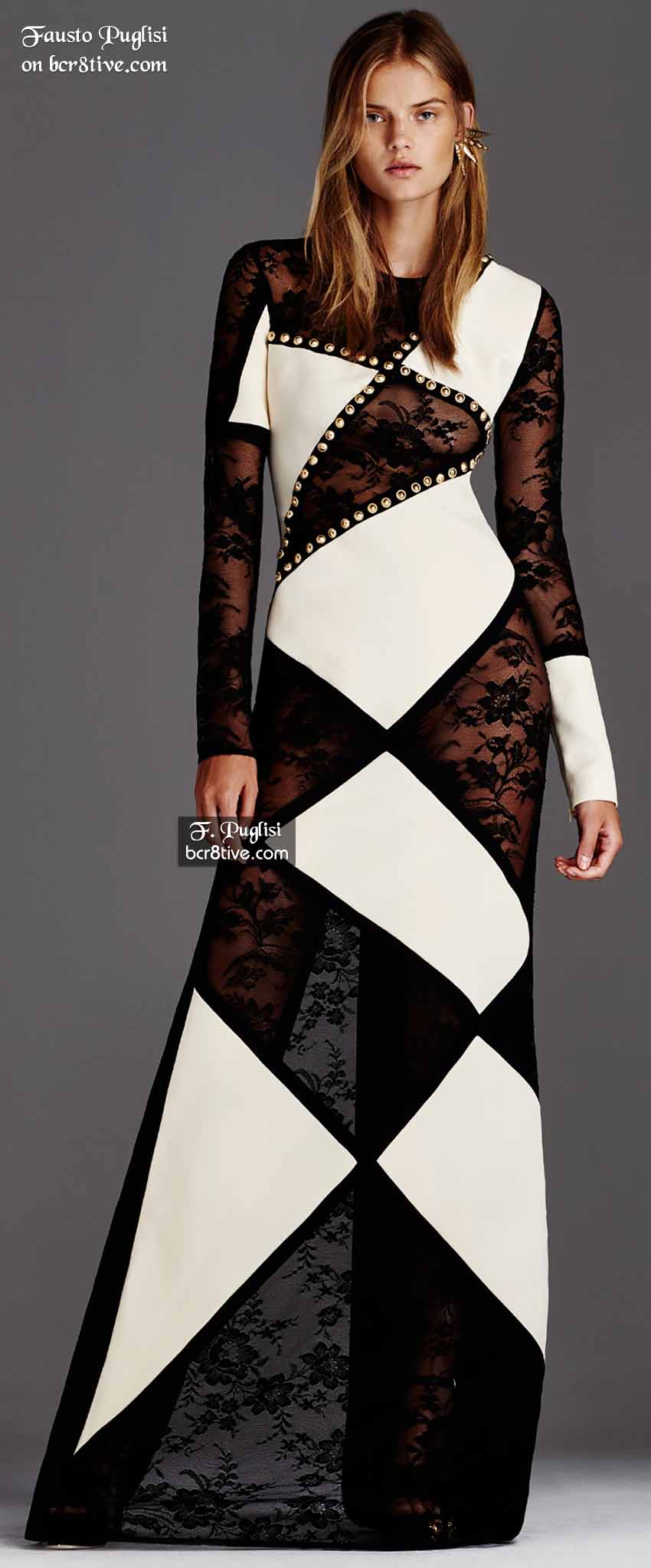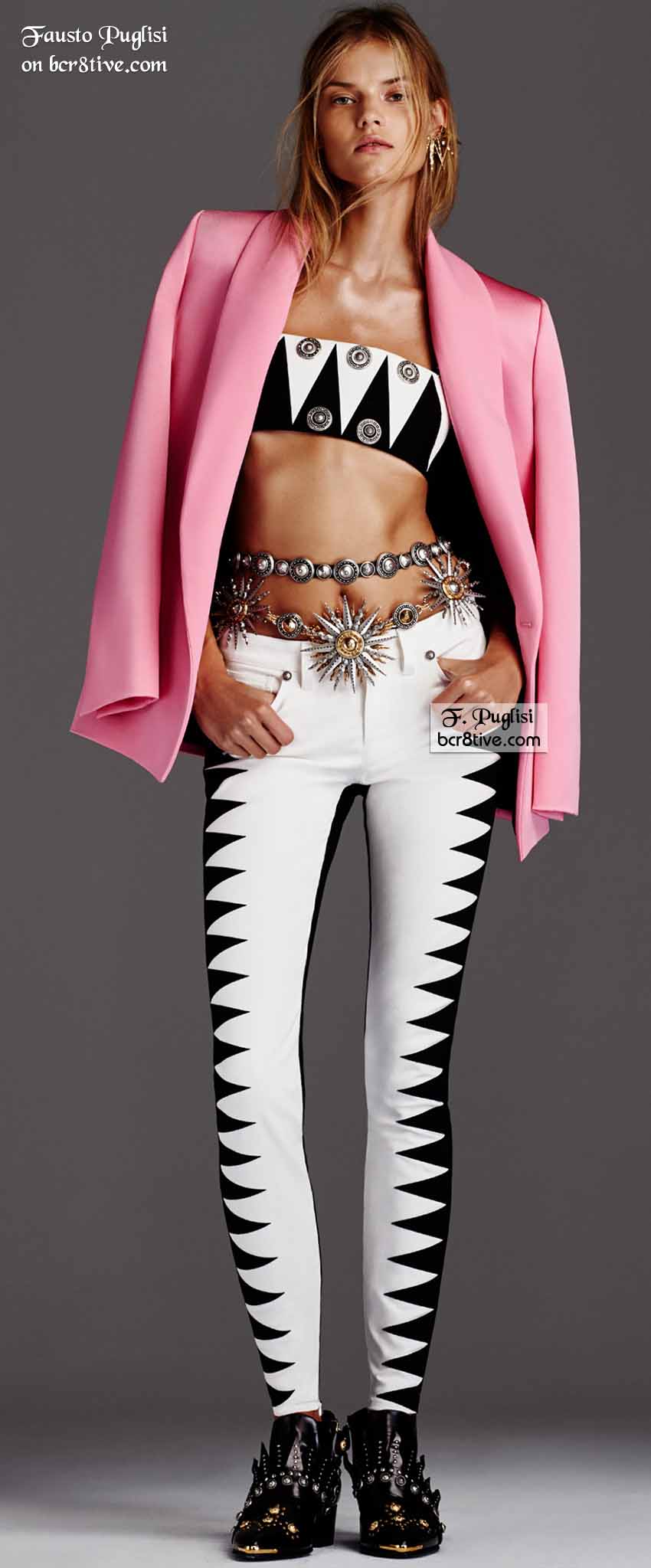 Shop Available Fausto Puglisi Styles

Fausto Puglisi Resort 2016 Collection
Please Use the Pinit Button and All Images Will Pin Large and Credit Designers
Fausto Puglisi Resort 2016
was last modified:
May 22nd, 2016
by