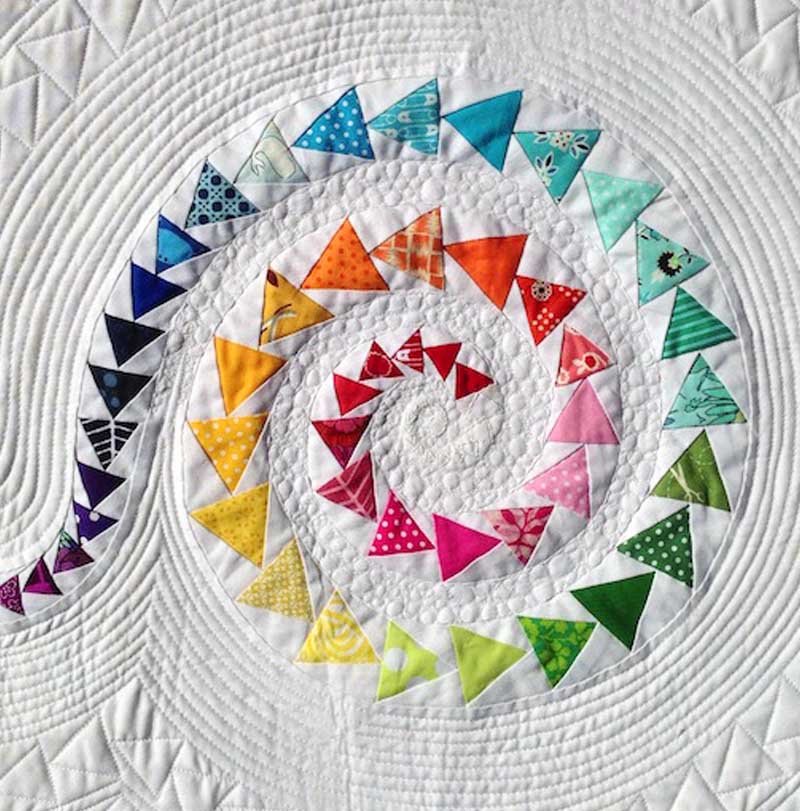 Quilting is a time honored craft being upheld by numerous creative seamstresses with an eye for color, pattern and even composition and that possess copious amounts of skill, patience and a love for their craft. Hand made Quilts are attractive and functional and even therapeutic to create or just appreciate. They often become family heirlooms, handed down from one generation to the next. Many grace a bed, sofa, or a crib as bedding and decor but they're often so beautiful they make fantastic works of art and can be mounted using quilt hangers or framed.
Perusing the internet, I've located some of the most amazing quilts I've ever seen, though I'm sure if I were to visit some of the collections featured at Quilt Festivals and Museum Shows I'd encounter many more. These artisans have perfected the art of quilting by incorporating intricate fabrics, uniquely developed textures and in some cases, emulated paintings and illustrations with their clever and creative manipulation of fabric, color and patterns.
The first quilter, Jeanette Bruce from Gone Aussie Quilting, works on a long arm quilter and specializes in edge to edge (all over) quilting on a computerized stitcher. She creates beautiful quilts, with an uplifting vision on traditional patterns and ideas. I'm crazy for the way she gradated her colors and the texture she sewed into this quilt with expert precision and I find comfort in the bright, country living feeling.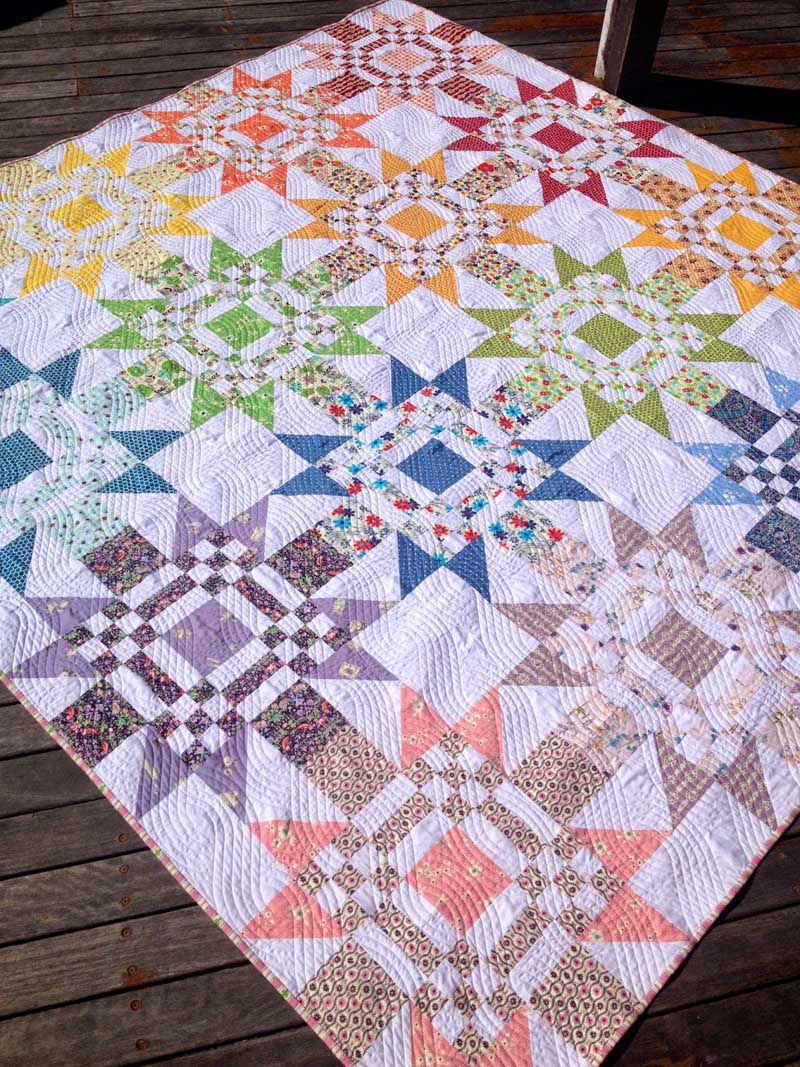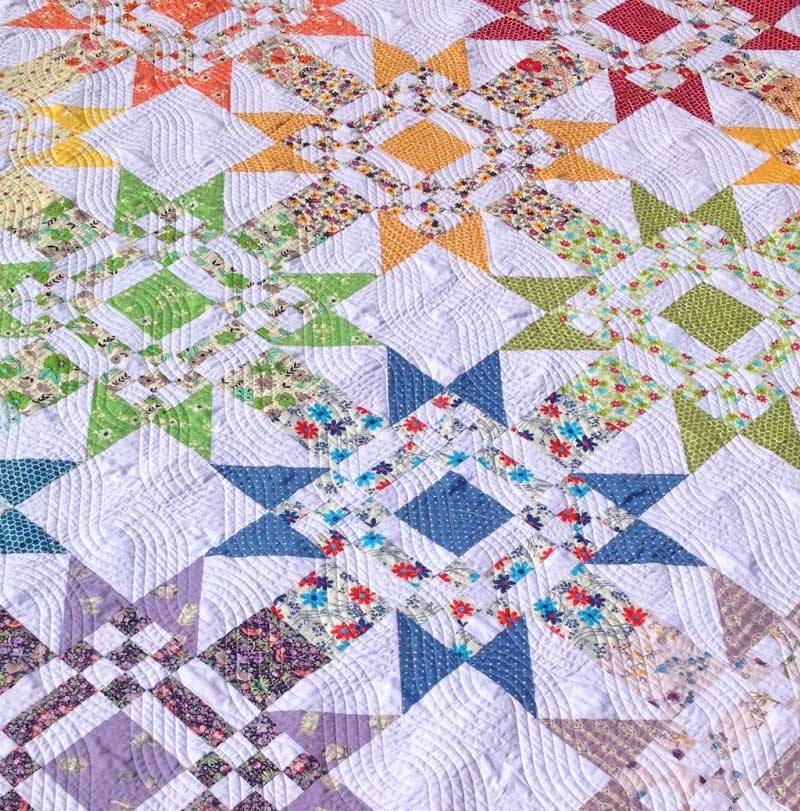 I'm impressed with quilts made by Janice Ryan. She has a special touch, a great eye for color and pattern. She has created a bevy of beautiful, engaging and brightly colored quilts. She experiments, plays with pattern, and displays enormous variety in her work. I also appreciate the way that she creates textural detail and repeats key visual patterns in her stitching.
You can see Janice step through her process here or visit her Pattern Store, Better Off Thread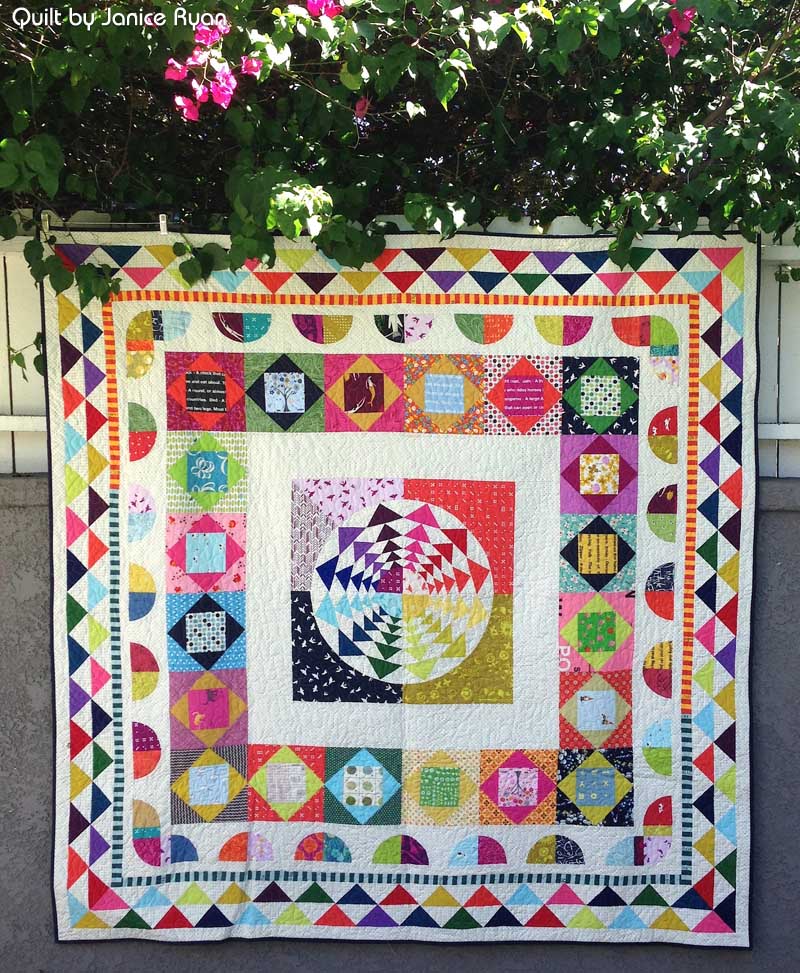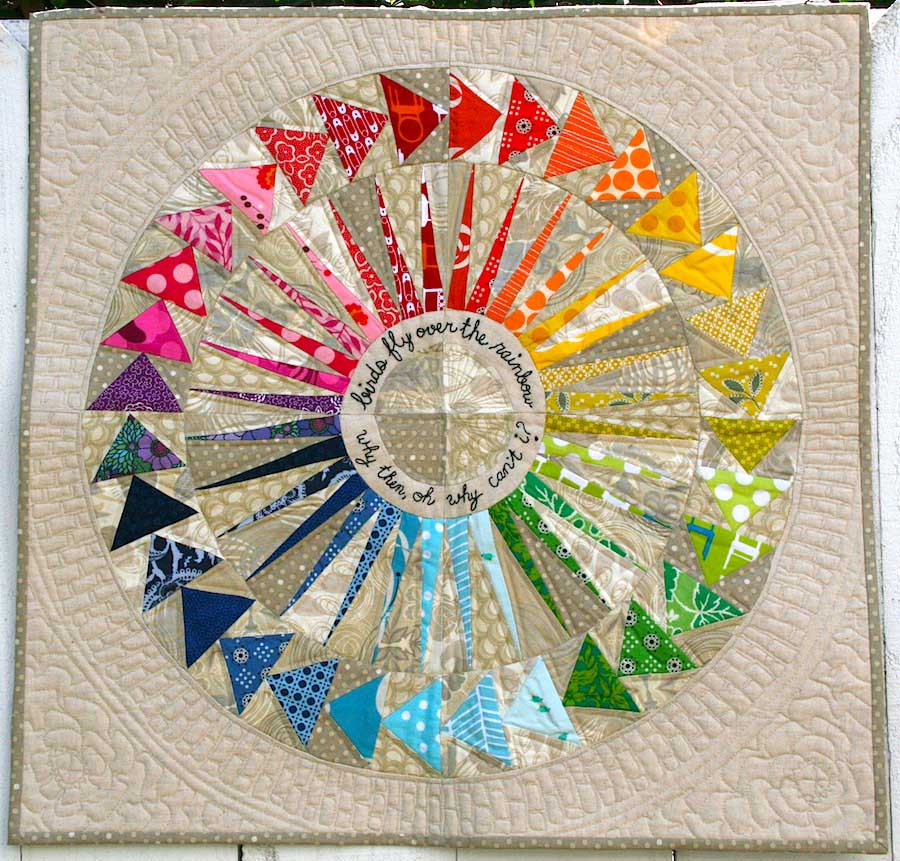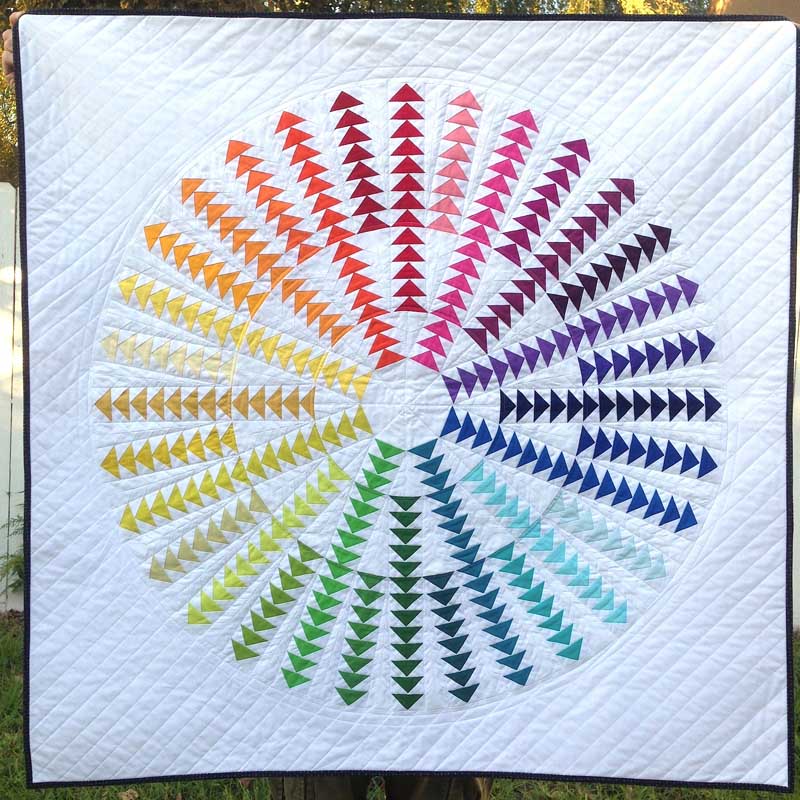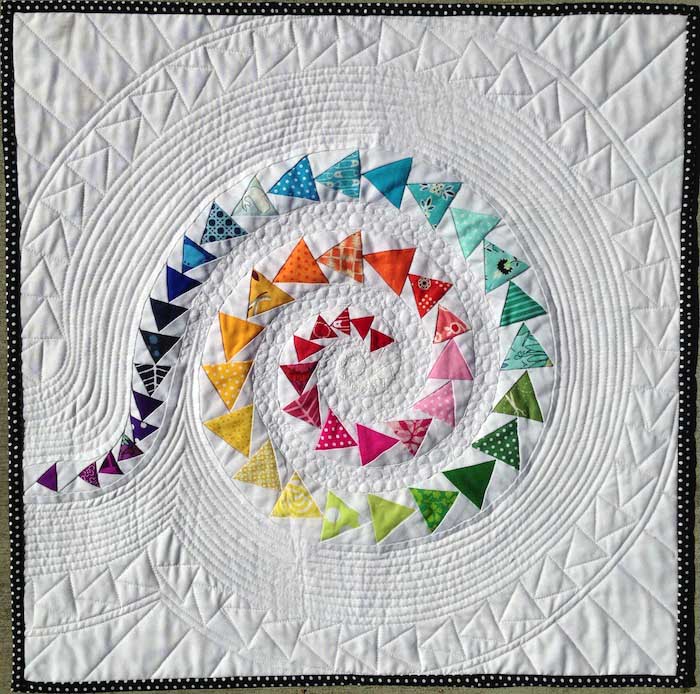 The next are landscape and scenic quilts by artisan Cathy Geier. You will see her work is pictorial and she has a special talent for developing quilted works of visual art. I love the warmth of Midnight Poppies, the way that Pink Azaleas flows as a landscape does, and I'm energized by Gotta Dance, and it's representation of the late, great Gene Kelly.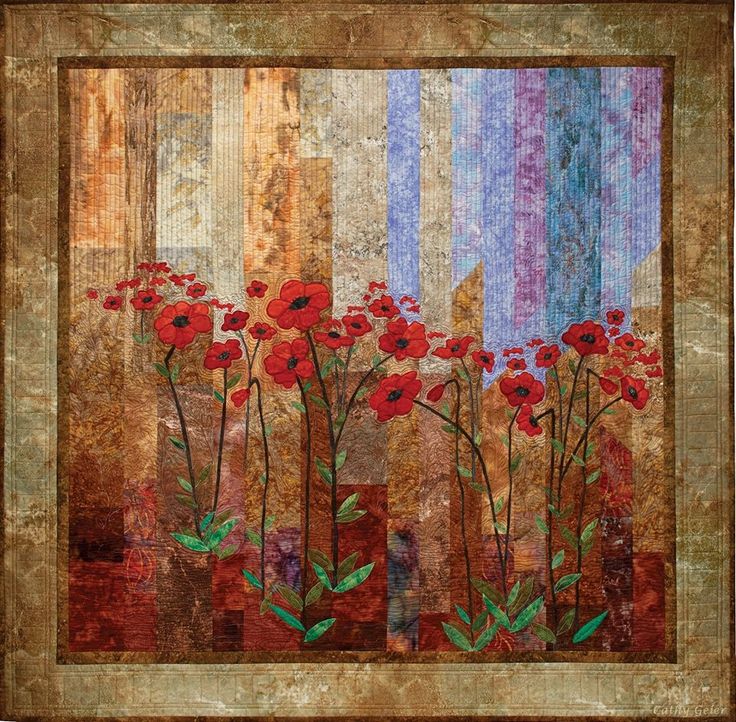 Cathy Geier Midnight Poppies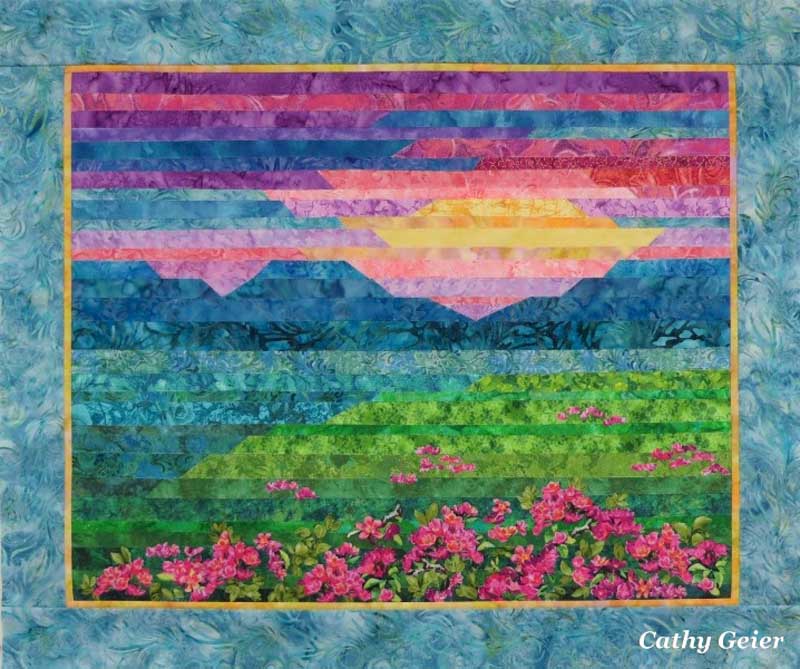 Cathy Geier – Pink Azaleas Strip Applique Landscape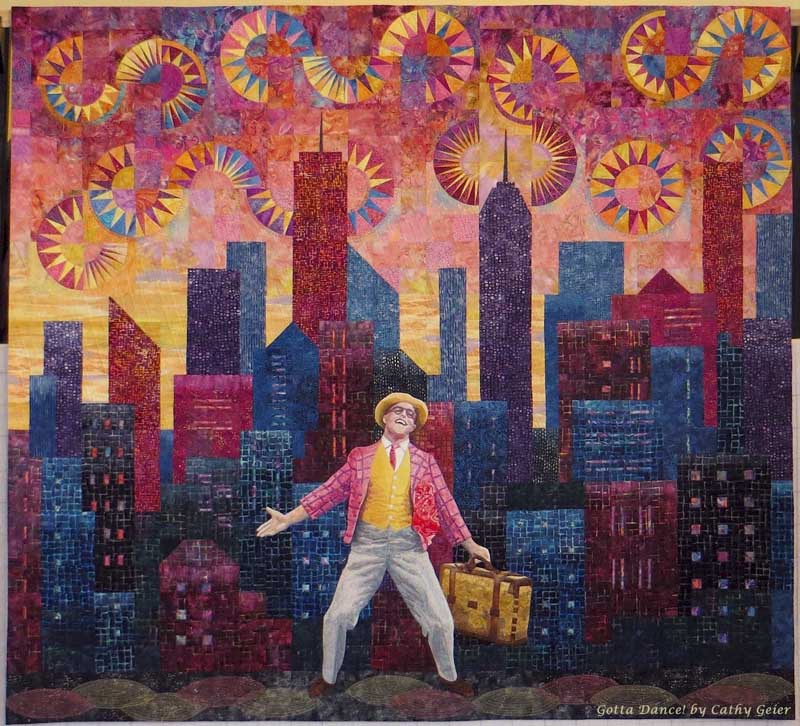 Cathy Geier – Gotta Dance
Terry Aske, is an inspired quilt artist, with quilted work that has been published in well known magazines, and many juried into national and international exhibits and shows. She lives and works in Vancouver and has a shop on Etsy where she sells quilted wall hangings and cards. The quilt below and close up is of a commissioned work that features Birds of Paradise in a garden style banner and is an impressive 3 by 6 feet. I love the way she used batiks to create her pattern and emulated garden textures.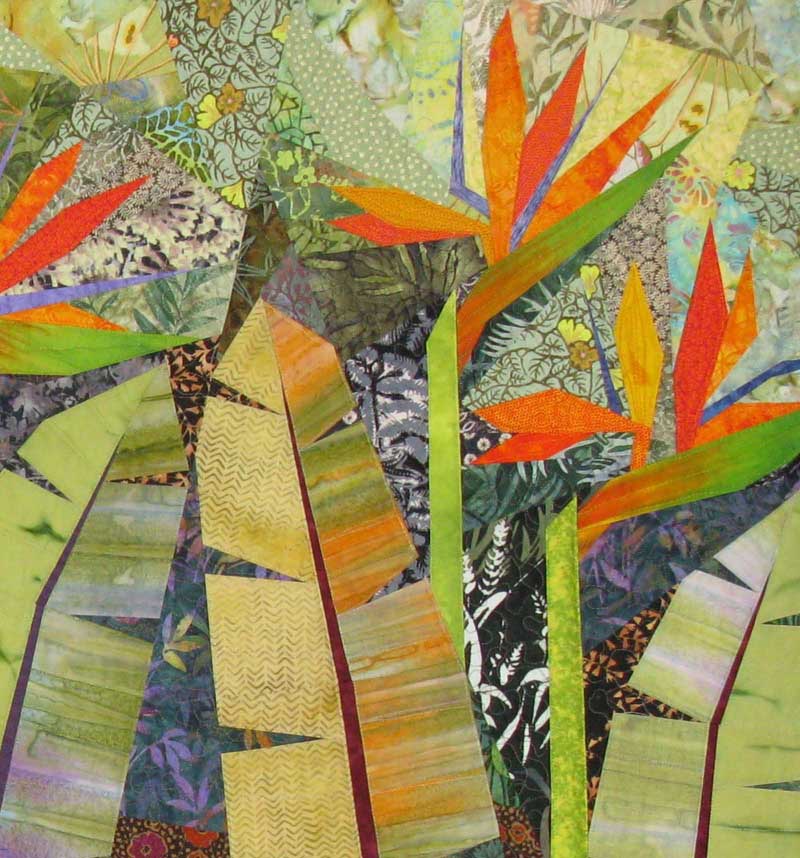 This piece I find particularly clever and impressive. It is an illustrative quilt depicting a life size Crocodile, using fabric in such a way as to 'paint' her reptile in an utterly engaging fashion. Stevie the Croc traveled all the way from Australia to debut in the Wisconsin Museum of Quilts and Fiber Arts.  The artist and artisan, Susan Carlson, purposely developed Stevie into a 20 foot long quilt, to be as large and imposing as a Crocodile – though he's far more creative 


Read about the making of Stevie and see more of Susan's gorgeous quilts on her website.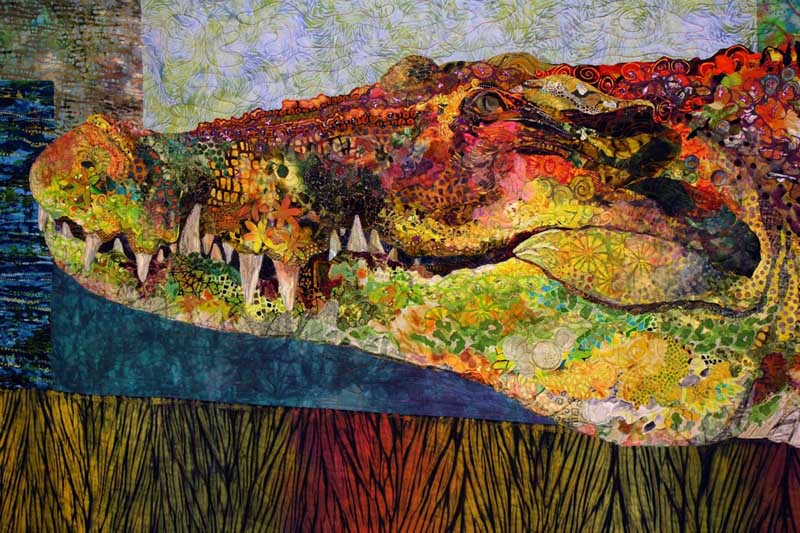 The following selections are from artisans featured in the International Quilt Festival in Cincinnati, Ohio. These are NOT your Granny's quilts. They're rich, artistic and contemporary.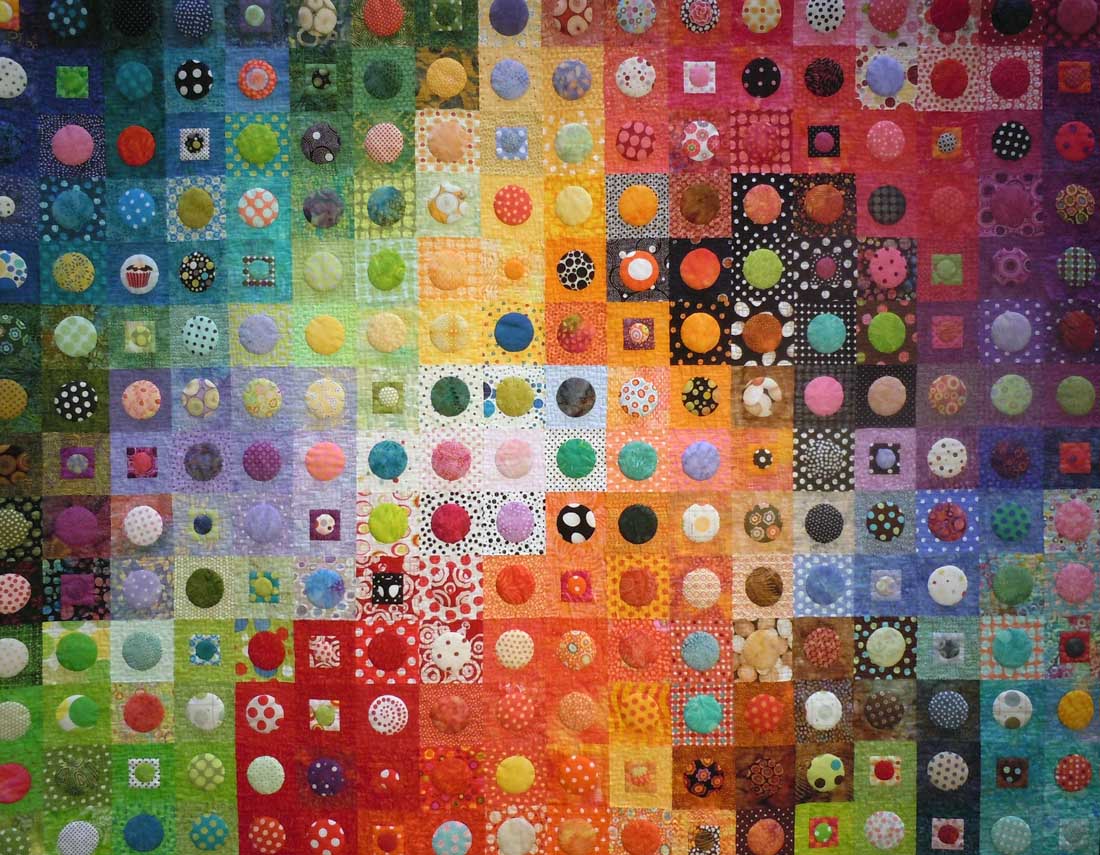 Oh Happy Day by Timna Tarr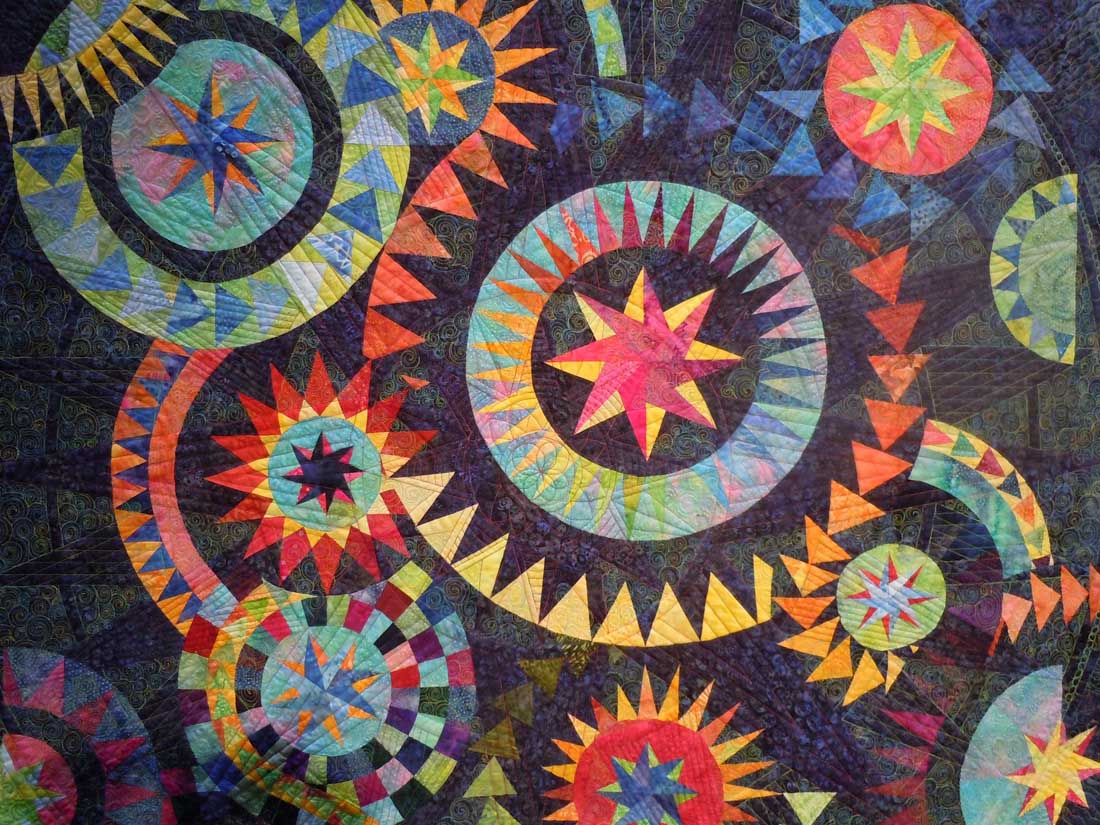 Celestial Compass Rose by Pat Connally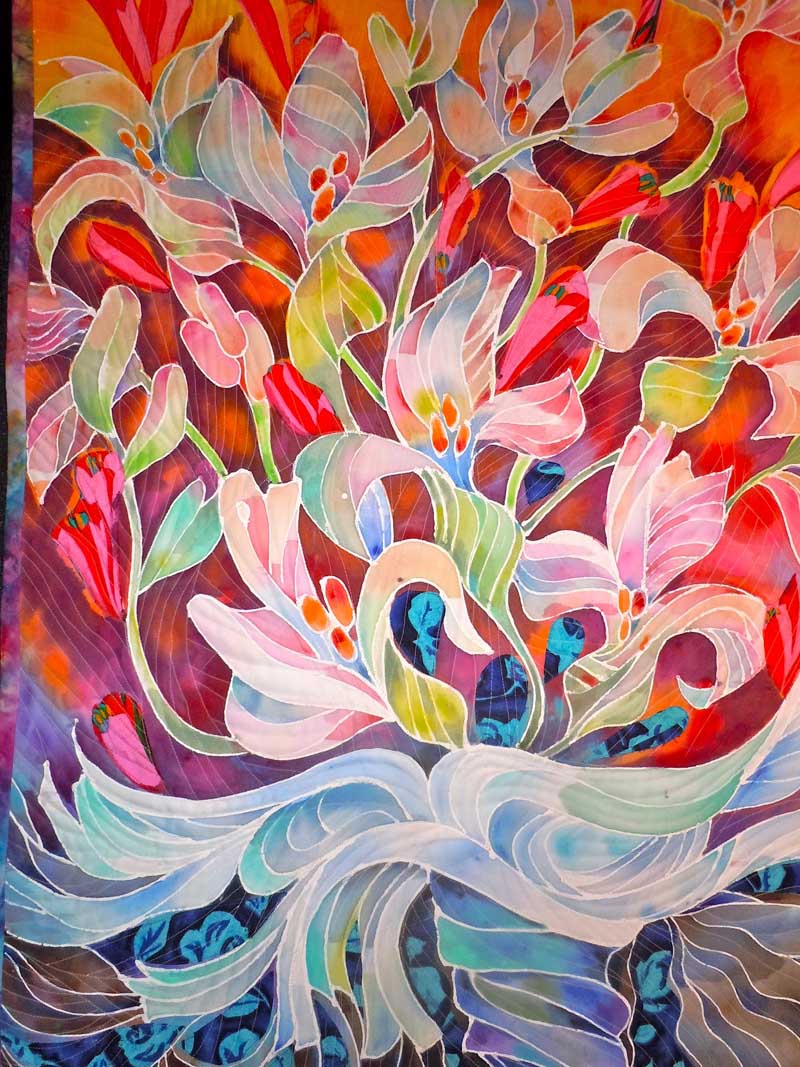 New Life by Luella Morgenthaler
That's it for now – but look for more quilts in a future post. There are so many creative quilters!
Creative Quilts Series 1
was last modified:
May 22nd, 2016
by