The Versatile Talents of Artisan Blanka Matragi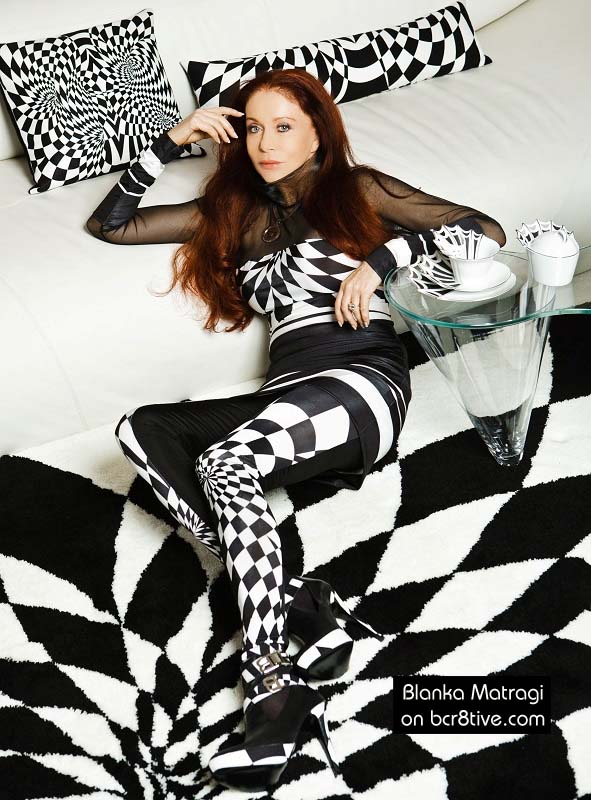 Blanka Matragi is one very talented and busy lady. As I began to prepare this post with designs from the 30th Anniversary collection, I found myself immersed in learning so much more about the extent of Blanka's talents and creative ventures.
I find her to be an intriguing role model with a thirst for learning and a wealth of creative ideas.
Her professional career is a fascinating journey of artistic versatility. She has experimented successfully with many mediums. In addition to her propensity for designing outstanding Couture and Ready to Wear fashion, her portfolio overflows with glass & traditional sculptures, chandeliers, glass reliefs, crystal productions, porcelain, pillows, carpets & rugs, paintings and also a line of unique and high end fine jewelry.
Looking through all that she has designed and created, it's difficult not to notice that her love for fashion permeates most everything she does. It also appears to me that nature and organic shapes and forms influence much of her work. We see it in the designs of her gowns, again in the Orchid or Butterfly Chandeliers and the Octopus Jewelry Collection inspired from the sea. Even the porcelain service set that she produced with Thun is modeled after a Butterfly.
Now, for the Pièce de Résistance of this post, Haute Couture that oozes sensuality, femininity & creativity, demonstrates a keen knowledge of traditional art concepts and a mastery of Couture.
The Blanka Matragi 30th Anniversary Haute Couture Collection
See some of these styles on the Runway on Page 2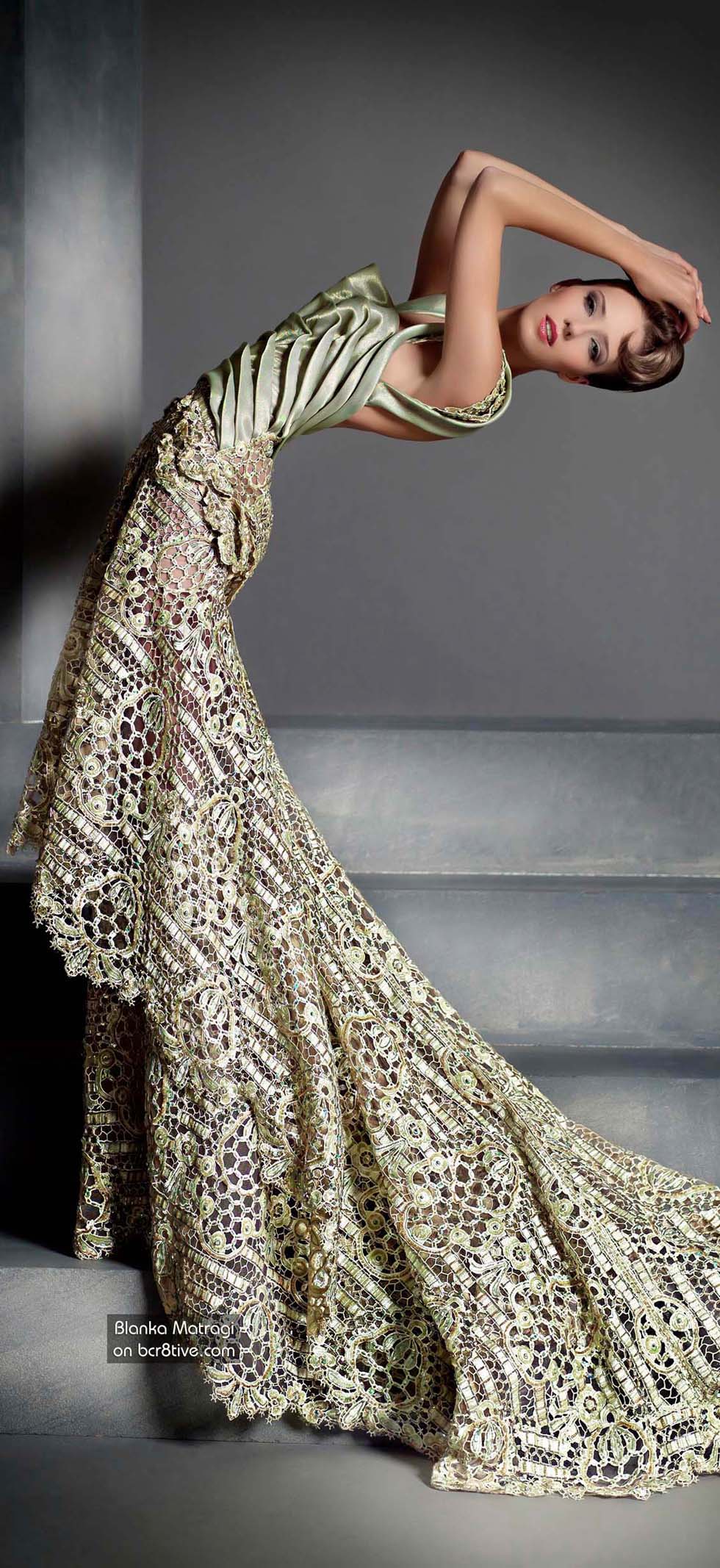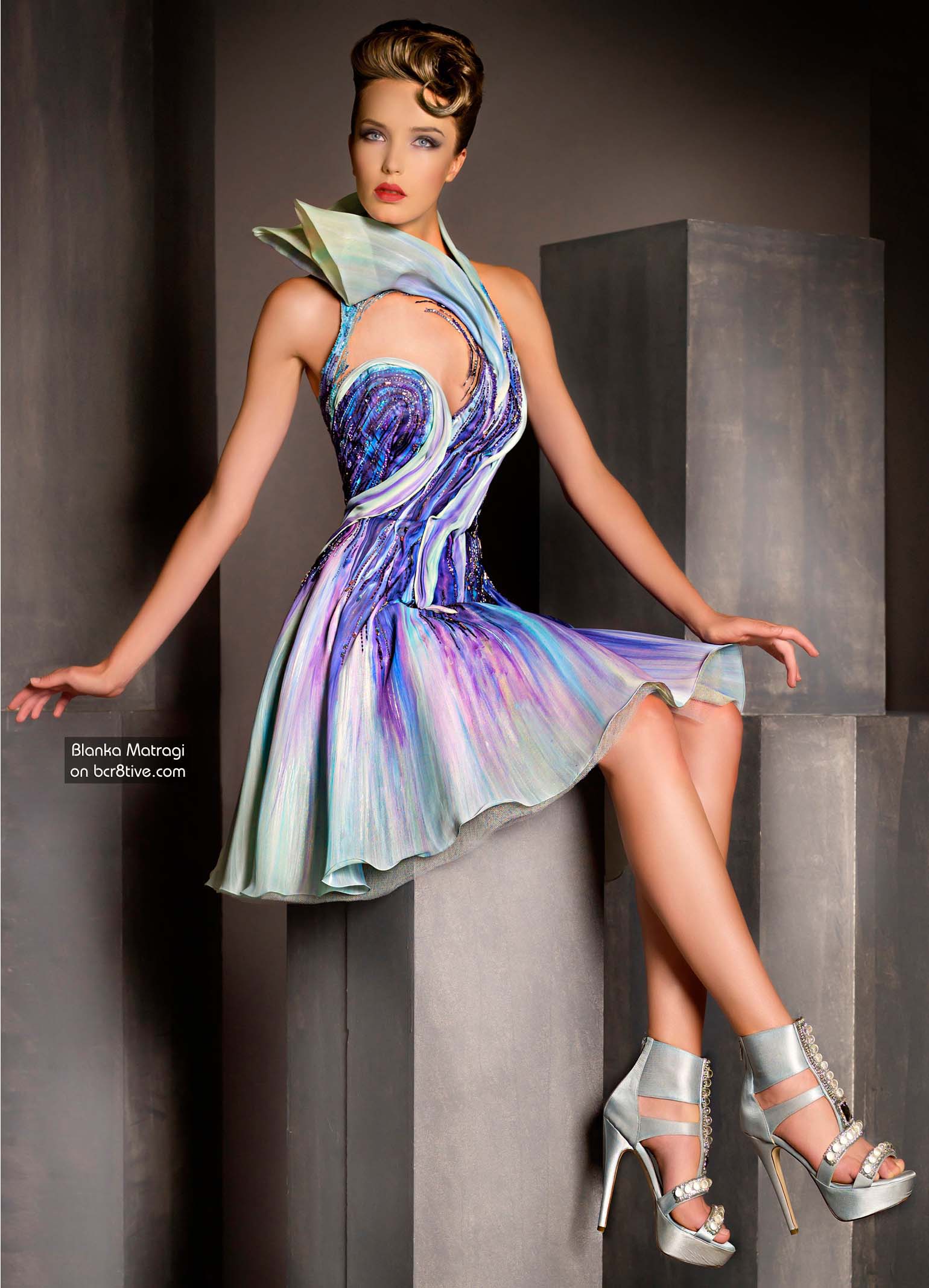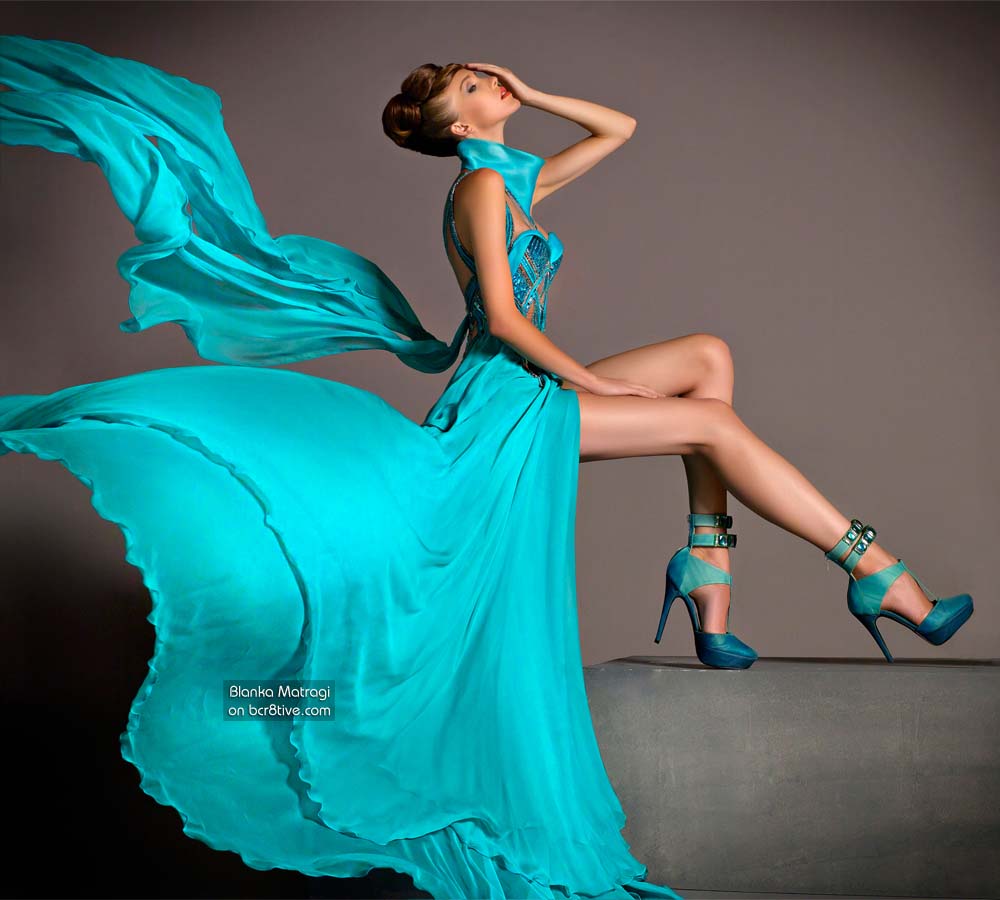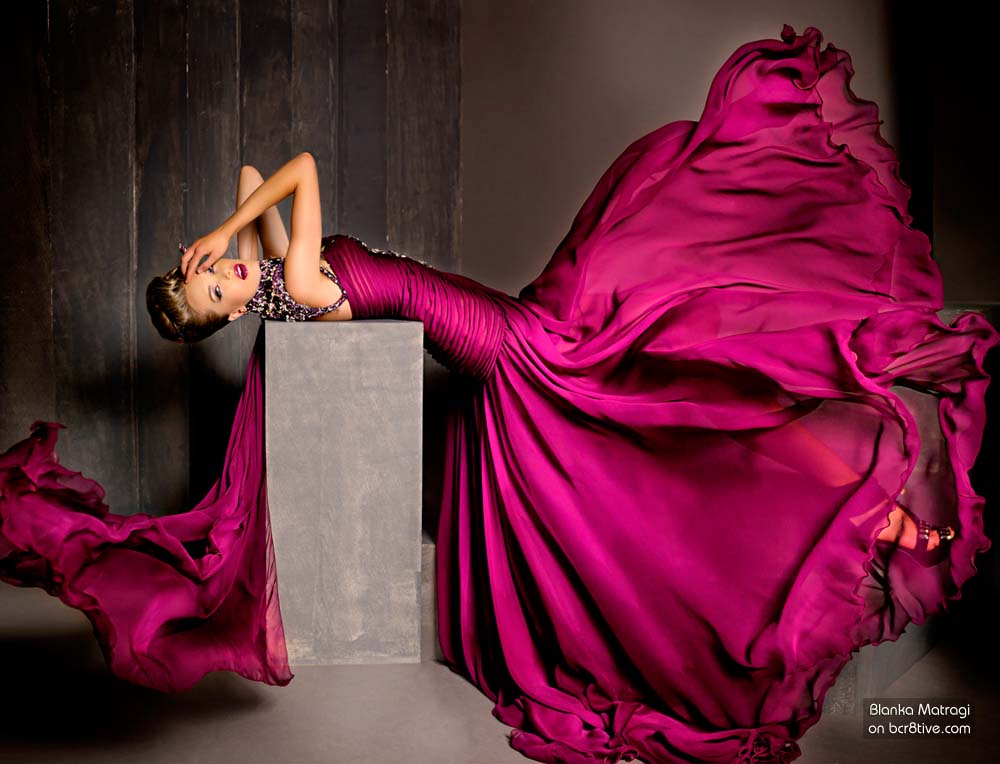 Follow Blanka on her Website or Facebook to see more of her amazing work.
SHOPPING INFO :: Currently, Blanka Matragi Haute Couture is sold in their Beirut Fashion House. Ready to Wear styles are located in the Prague Boutique and for the time being, the Blanka Matragi E-Shop is only accessible locally in the Czech Republic. If any of this information changes in the future, this post will be updated.
The Versatile Talents of Artisan Blanka Matragi
was last modified:
January 28th, 2018
by