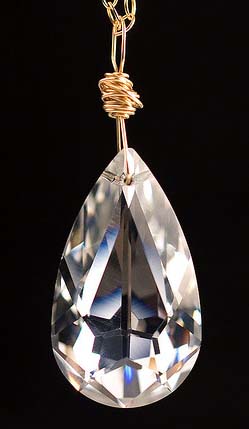 While shopping a craft store recently, I found myself standing in an aisle, mesmerized by a buffet of Swarovski Crystal Rhinestones and began wondering about the sorts of things that I could make with them. They come in a myriad of colors, shapes and sizes! We love shiny things don't we? So then I start to think about all of the products that we love to see sparkle. The wheels are turning now, hmm, I'm on to something new…
So I'm off to learn about how other creatives have thought to use crystals. They're on everything from lighting to architecture, to personal items and fashion. We have been blinging out everything that we can! There are elegant chandeliers, twinkling stemware, candle holders, phone cases, business card cases, bath tubs and Swarovski encrusted cars!
Of course I have fashion on the brain, (and now a new Swarovski Pinboard too!) so with a click, off I go to locate Crystal Rhinestone Fashions. I begin by finding oodles of jewelry of course, then inventive things like curtain valances, a crystal strung Willow tree for an event place setting, and crystal infant and toddler shoes. I also found gemstone heels by Miu Miu, gemstone sandals & even rhinestone flip flops. I found a fantastic DIY Tutorial to bling out some heels for yourself. (I love ingenuity & resourcefulness!) This is a great example!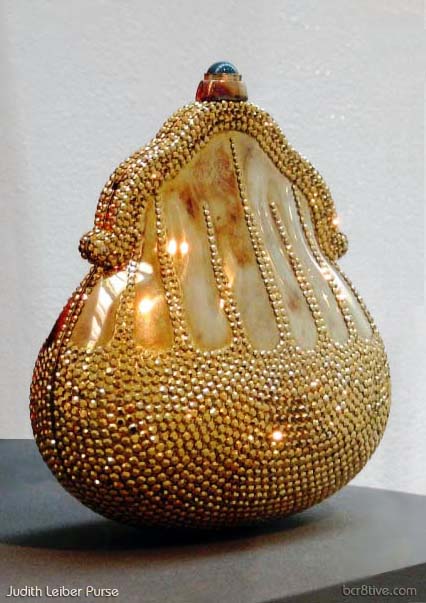 As food for thought, let me first consider what the cream of the crop has made. One brand that has had the market cornered on bejeweling fashion, has been Dolce & Gabanna. They adorn their fashions in Swarovski and are original, memorable and stunning. The Blonds have also made dramatic appearances on the runway with their own versions of gemstone fashions. Judith Leiber's distinctive, crystal works have transcended Haute Couture to coveted objet d'art. 'Classic examples of Judith Leiber's work can be found on display at the Smithsonian in Washington, DC, the Metropolitan Museum of Art in New York City, and at the Victoria and Albert Museum in London.'
(Judith Leiber, Wikipedia) Isn't this purse purely amazing? ▶
Many of these designs are beyond the scope of what many of us can afford but they are superior role models. In my research I also found other, more reasonably priced Swarovski Crystal fashions and accessories that make them more accessible as well as finding still more ideas for how we may try our hands at creating some of our own Crystal Fashions!
Bada Bing Creative Bling!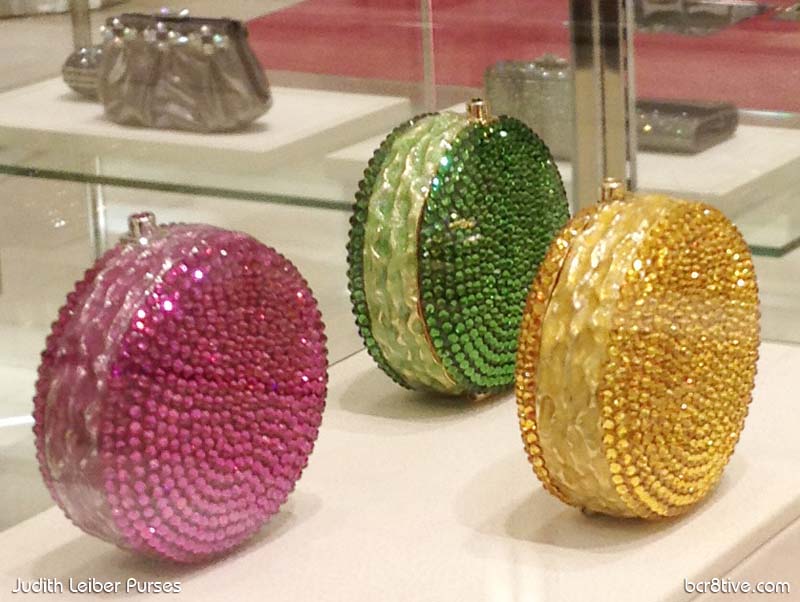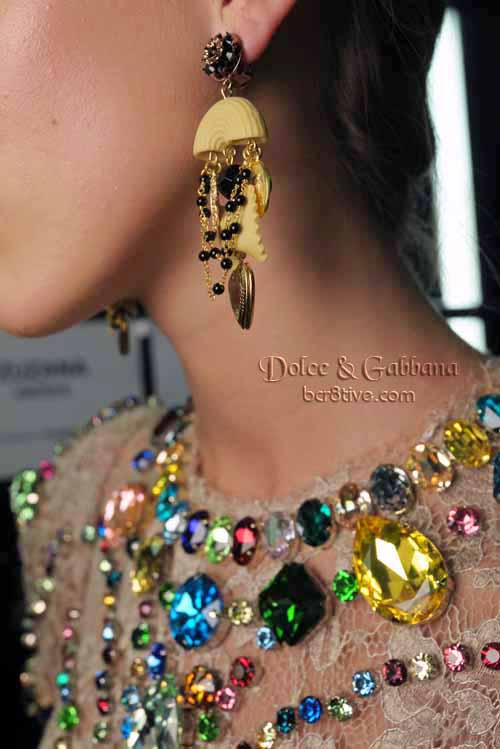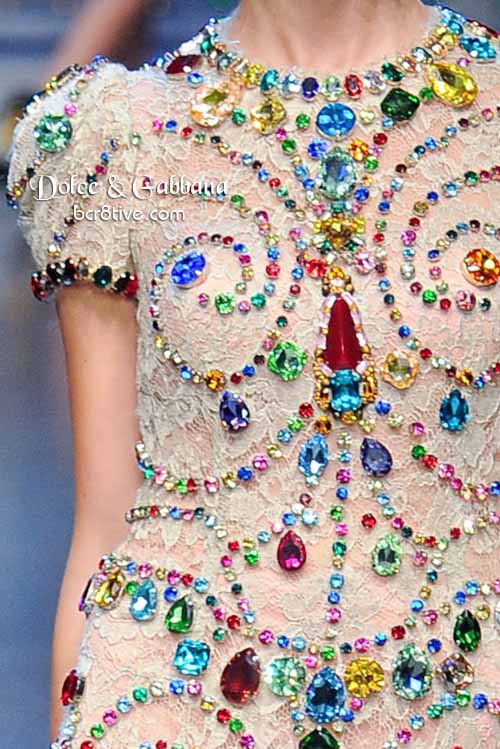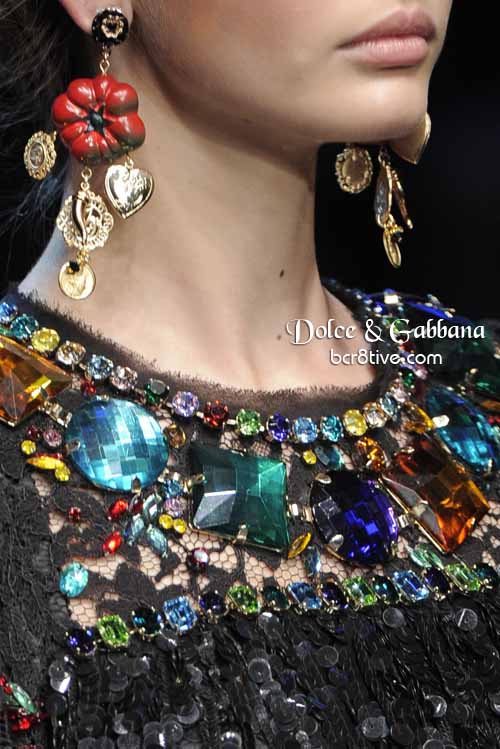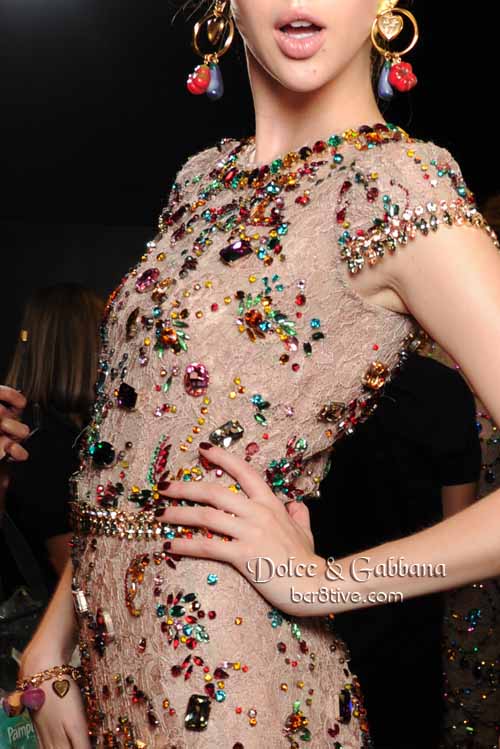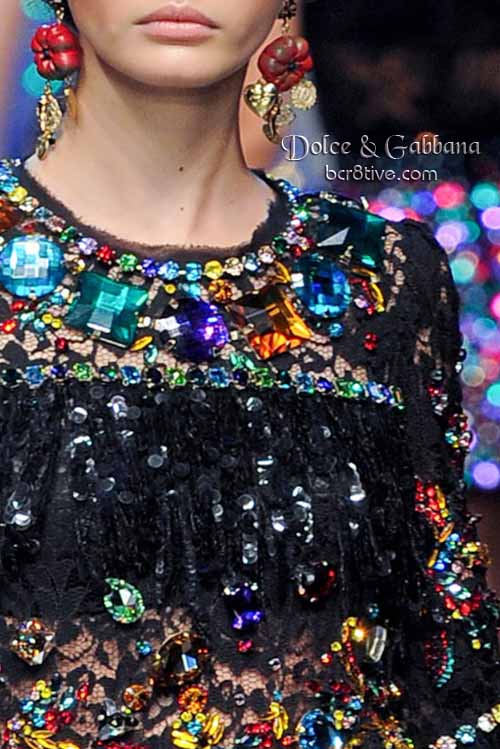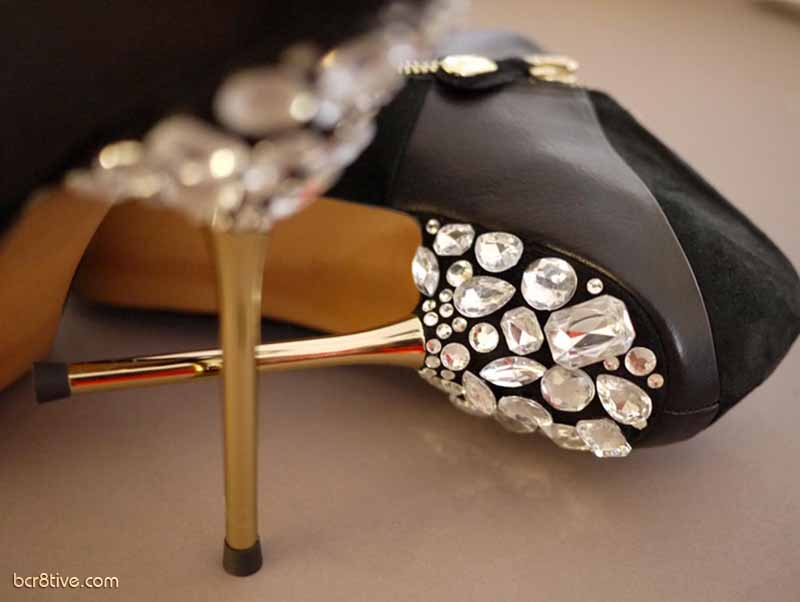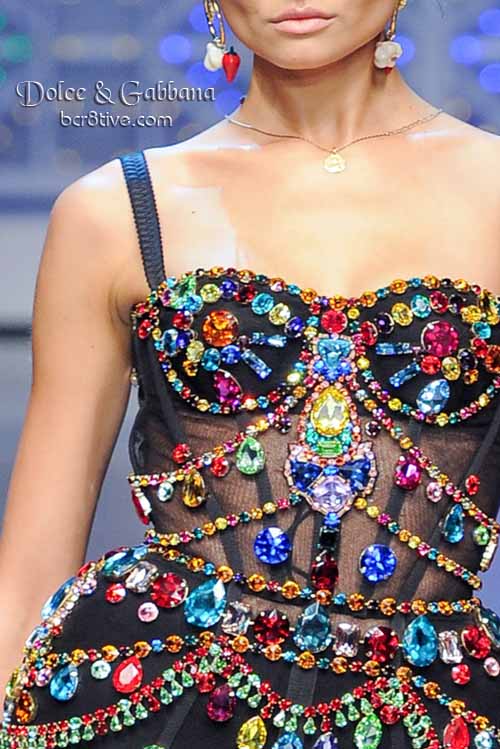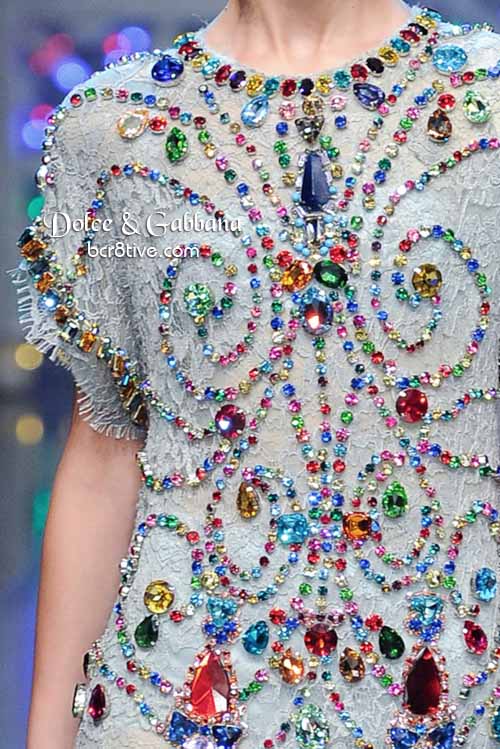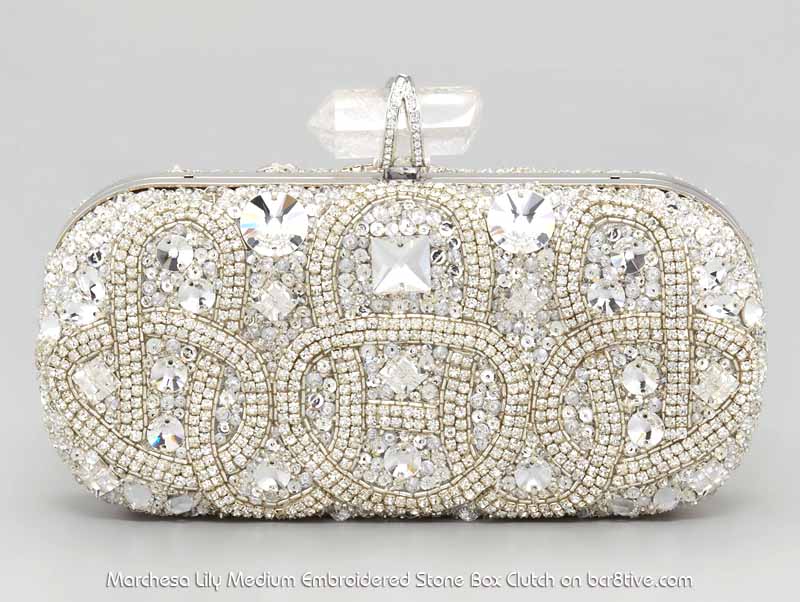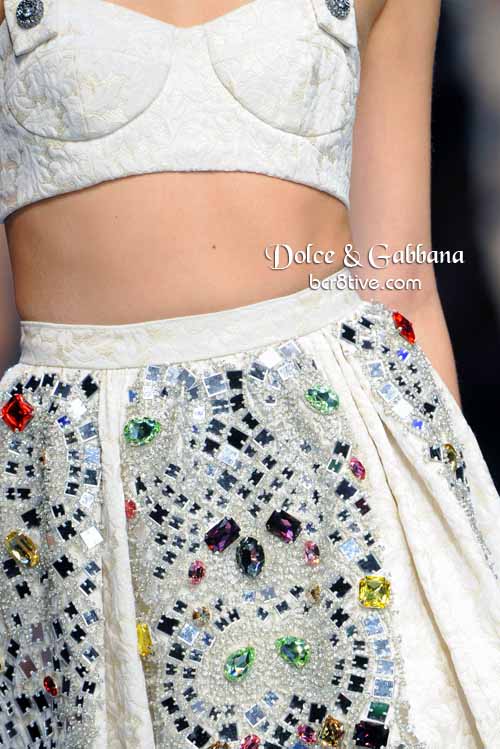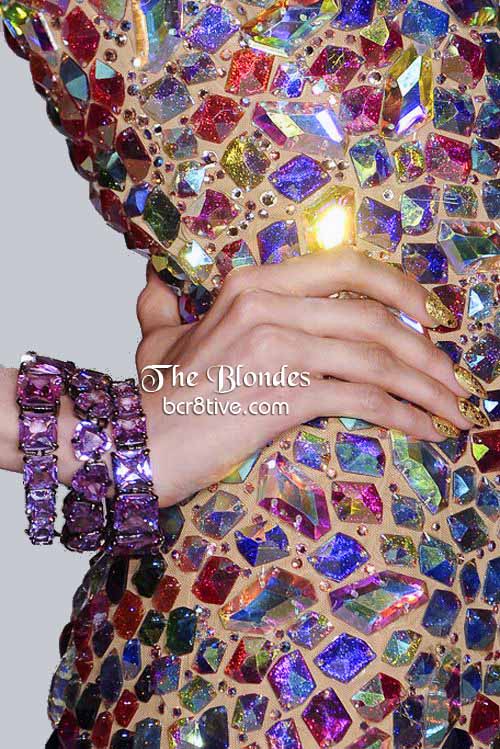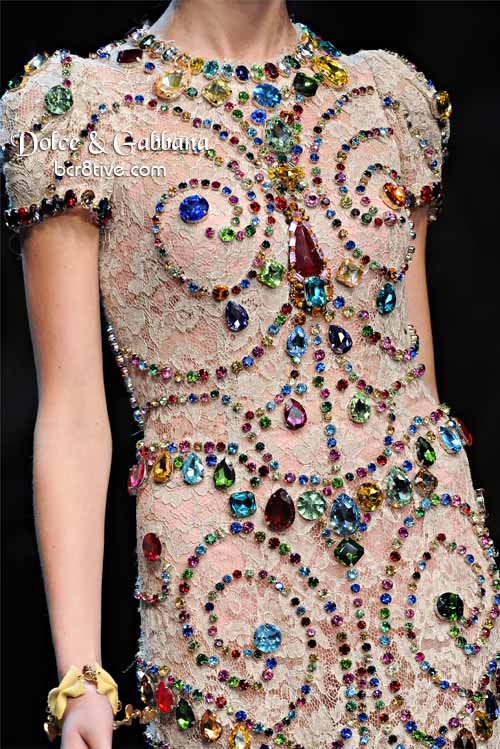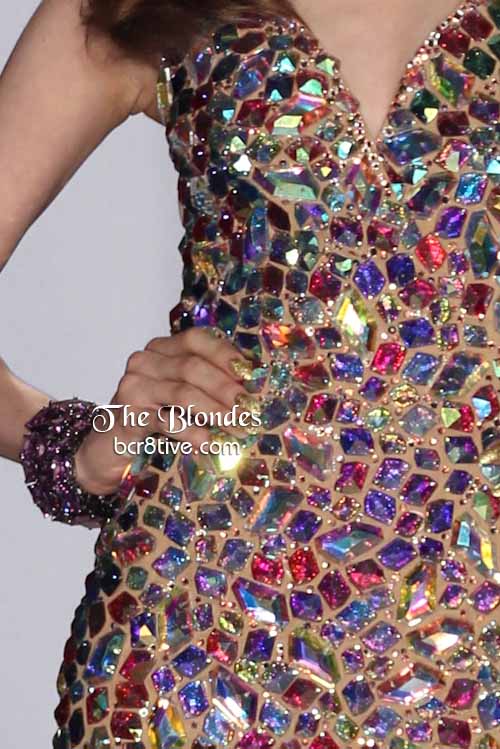 Swarovski Elements is an element of design in so many industries. There are just too many beautiful creations for me to be able to fit them all in this post. A new pinboard is born 🙂
If you're thinking of trying your hand at embellishing something with crystals, here is a great beginners article with some important information and instructions to get you started.
✦ How to Apply Swarovski Crystals and the differences between Hot Fix and Silver Foil Back
Links to All Brands or Products Featured
Swarovski ✦ Dolce & Gabbana ✦ The Blonds ✦ Judith Leiber ✦ Marchesa Lily Stone Box Clutch ✦ DIY Jeweled Heels Tutorial ✦ Swarovski Elements ✦ Judith Leiber Crystal Macaron Pillbox Display ✦ Vintage Swarovski Drop Necklace 
Bada Bing Creative Bling
was last modified:
August 29th, 2016
by