Versace Fall 2014 Ready to Wear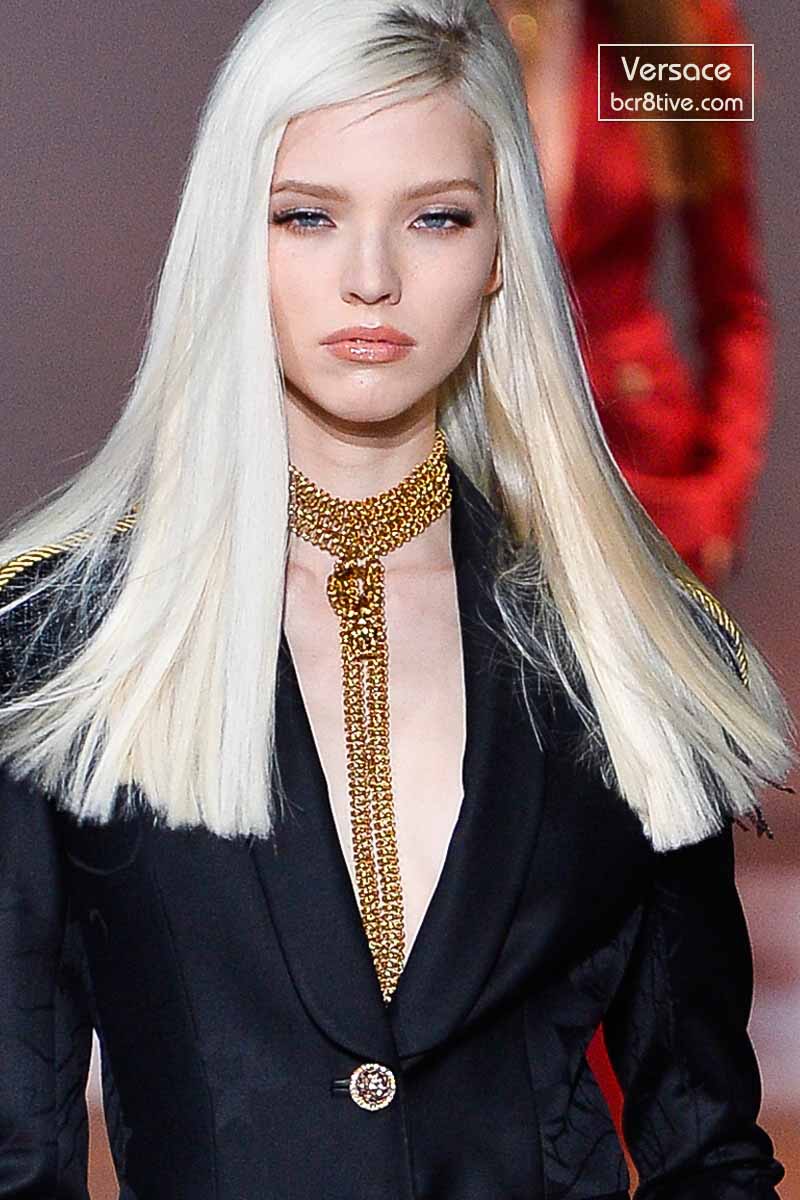 Versace Fall 2014 Ready to Wear Collection is simply put, hot! We love Versace because they always retain their edginess, figure focused styles and sex appeal. Personally, I adore this collection and find the designs evocatively sensual but in a very practical way. These are designs that conform to a lifestyle. The menswear inspired suits are smart AND uber sexy. I'm crazy about the black suit on Sasha Luss.  She would be beautiful in a brown paper bag but she looks fantastic in this suit.
Versace Fall 2014 dresses and skirts are slimming and sensual. I adore the asymmetrical hems and how fabric panels are attached in shape hugging, tear away designs. The seams appear torn or separate with open lines of beads or laser cuts.  Jackets coordinate and create a total look. Keen design elements punch up the collection with trend setting expertise. Creative shoulder epaulets with fringe and chains, long choker necklaces, and even longer chunky statement necklaces. A bit of military inspiration is incorporated in collar shapes, big double buttons and pocket details but the battle is won by the stunning the viewer with ferocious and fabulous.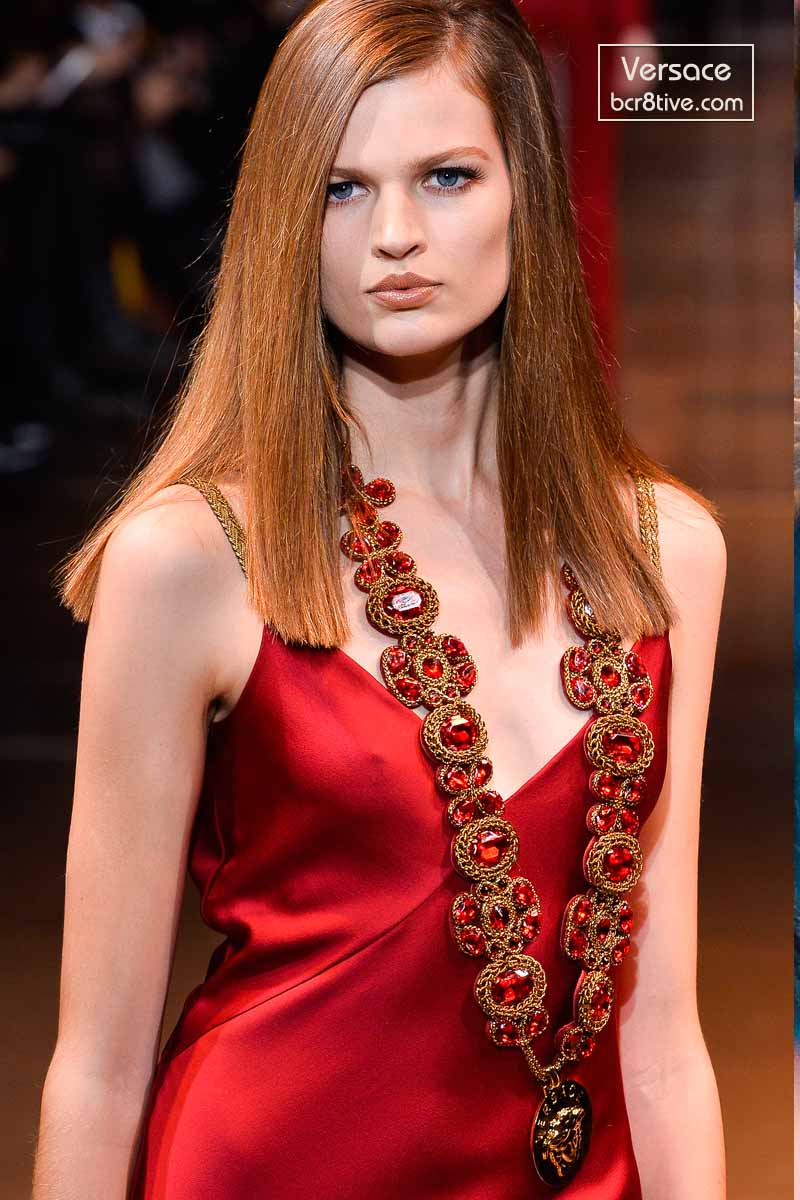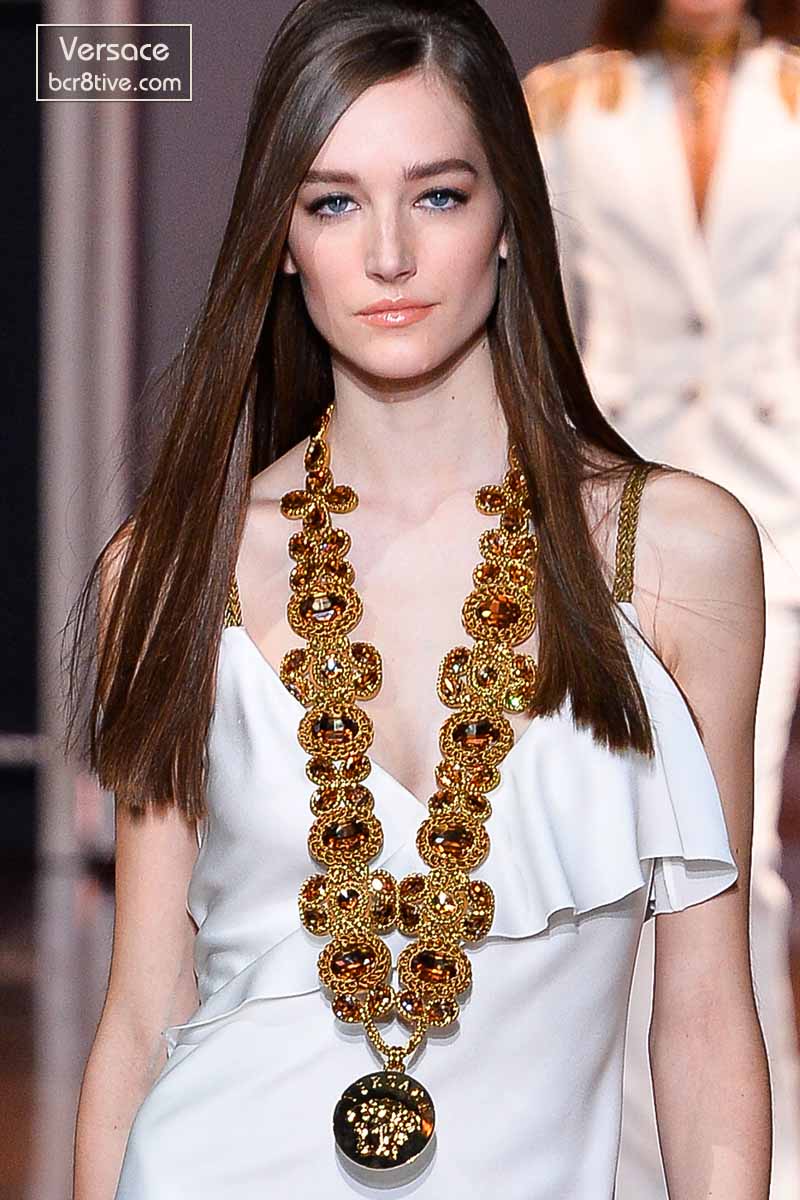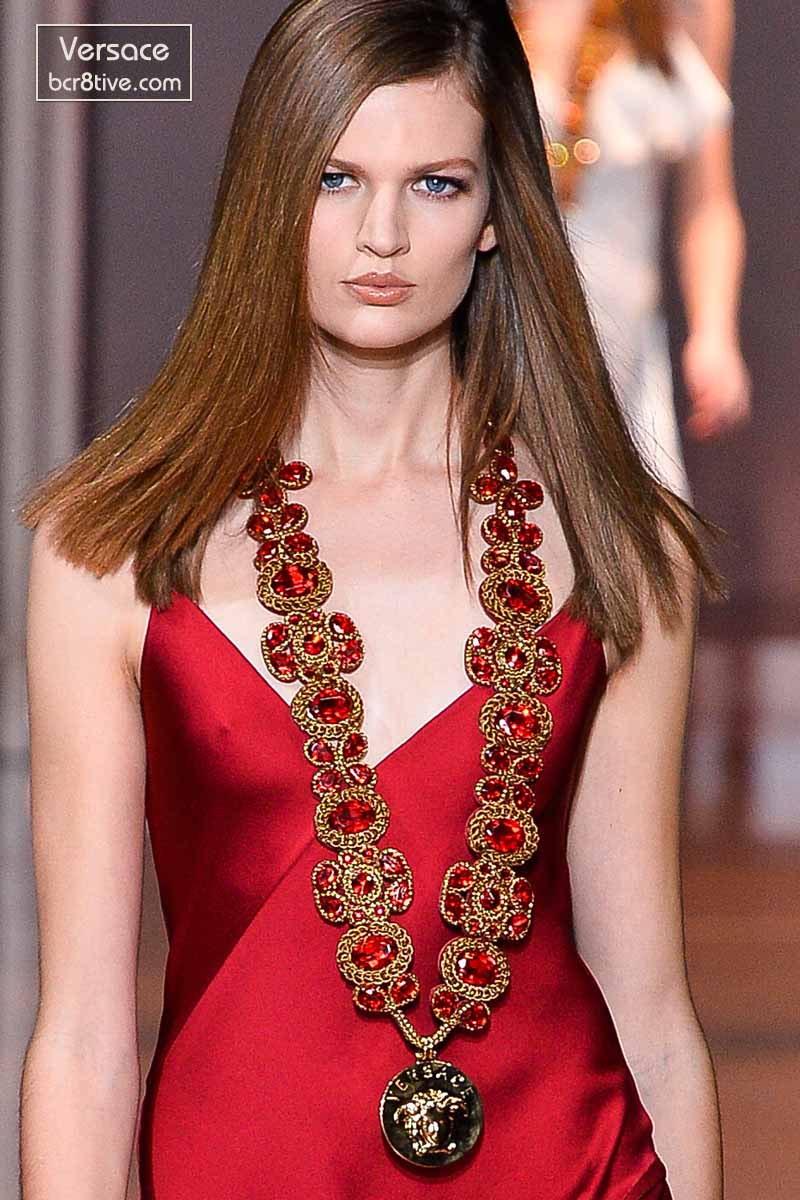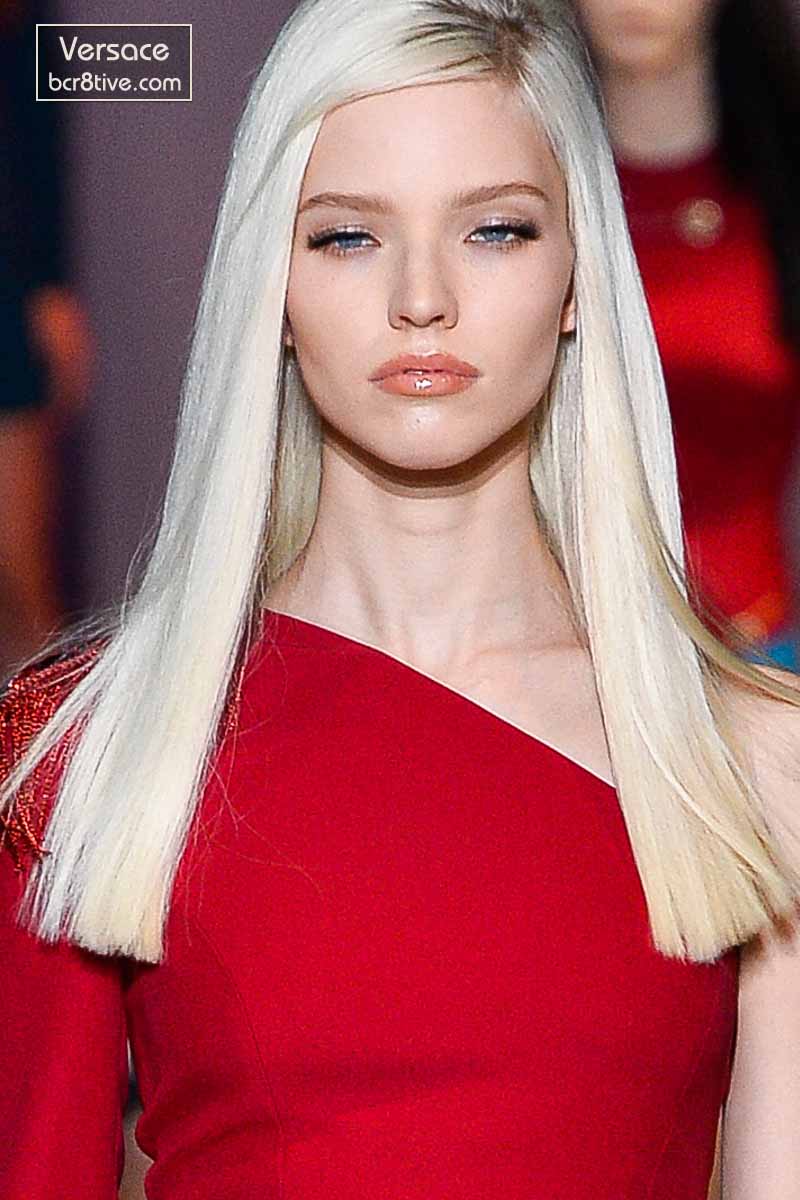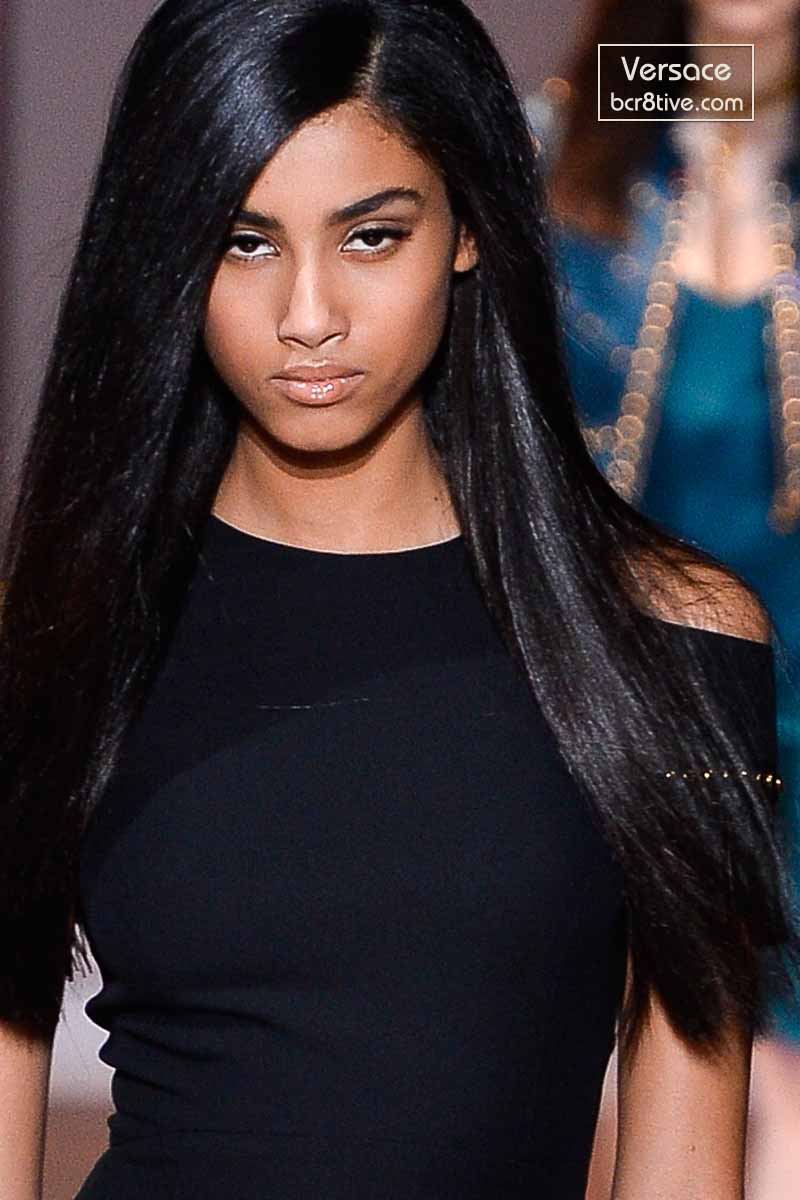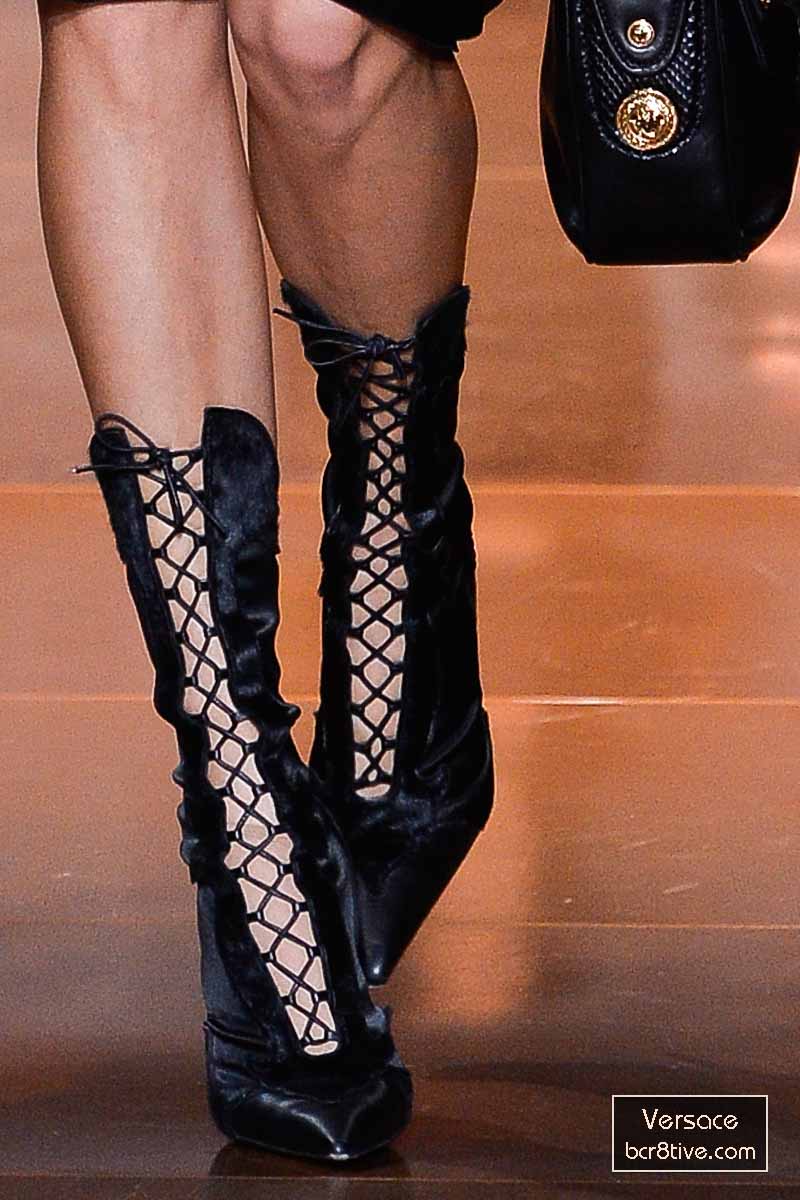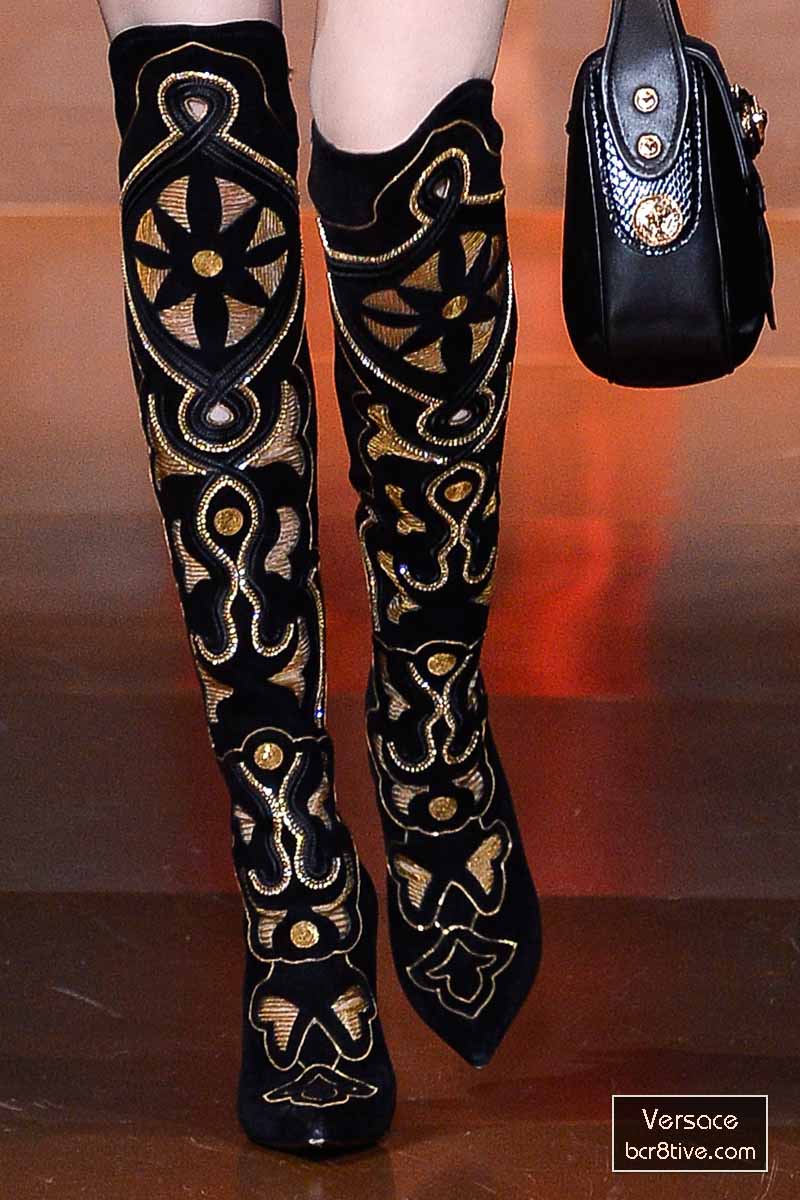 Versace Fall 2014 Ready to Wear Collection Milan Fashion Week
Please Use the Pinit Button and All Images Will Pin Large and Credit Designers
Versace Fall 2014 Ready to Wear
was last modified:
August 2nd, 2016
by