Unique 3D Ceramics by Michael Eden – Tradition meets Technology
"À Rebours".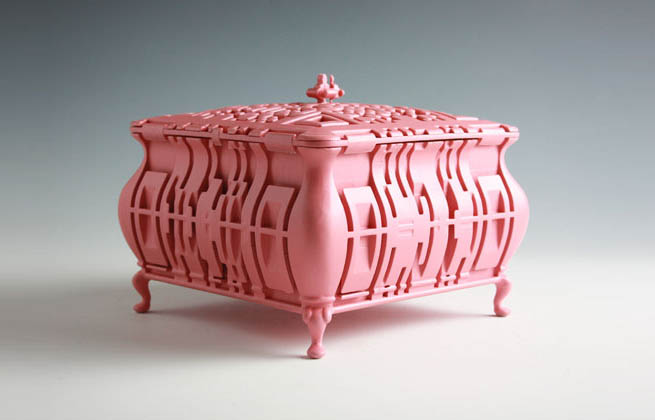 "The Mnemosyne" – a box for memories.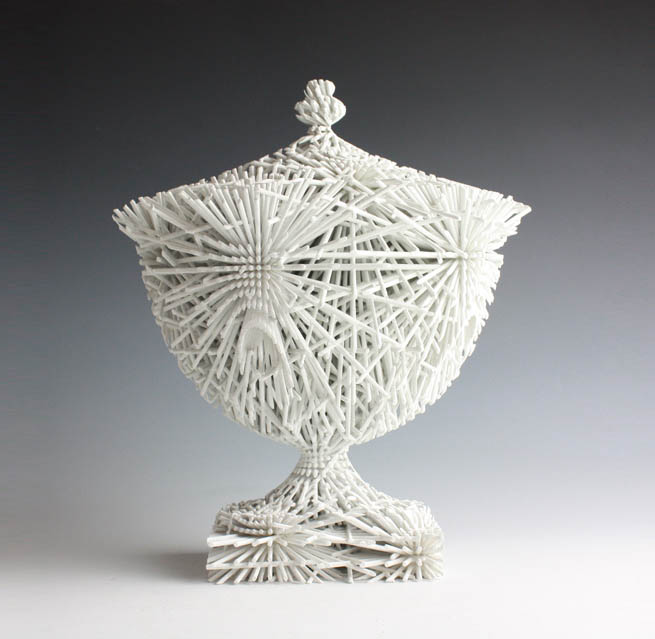 "Bloom" in White.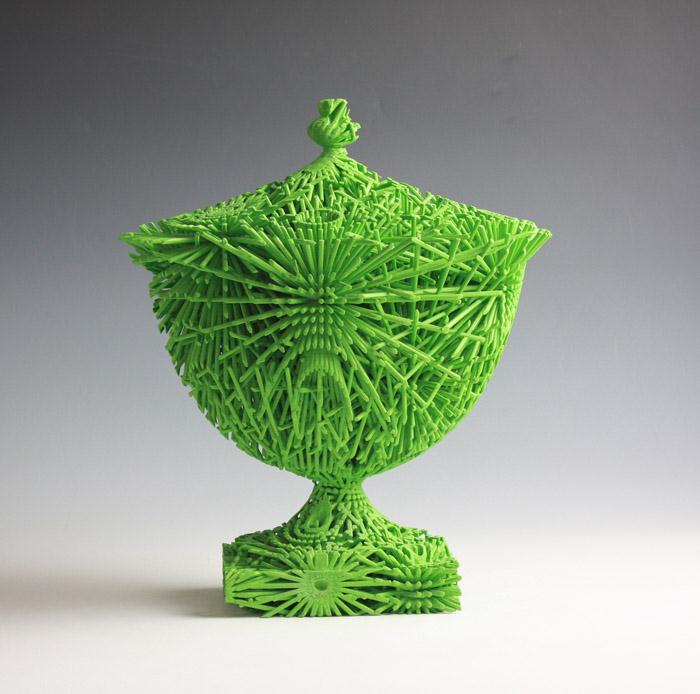 "Bloom" in Neon Green.
"The Wedgwoodn't Tureen" in Blue.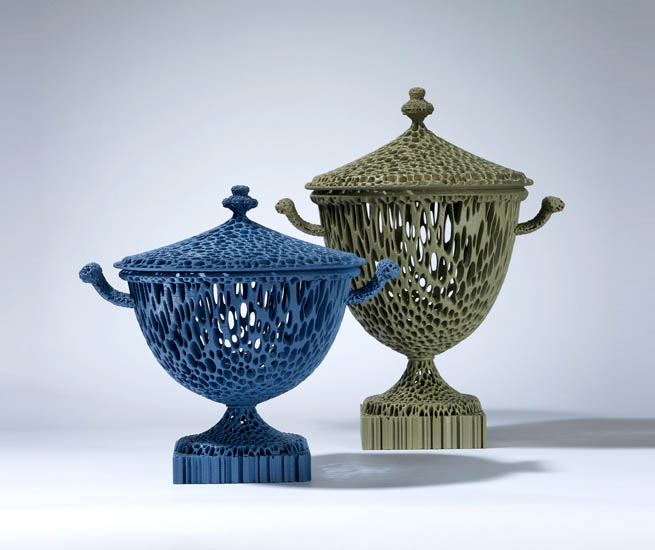 "The Wedgwoodn't Tureens" in Blue and Dusty Green.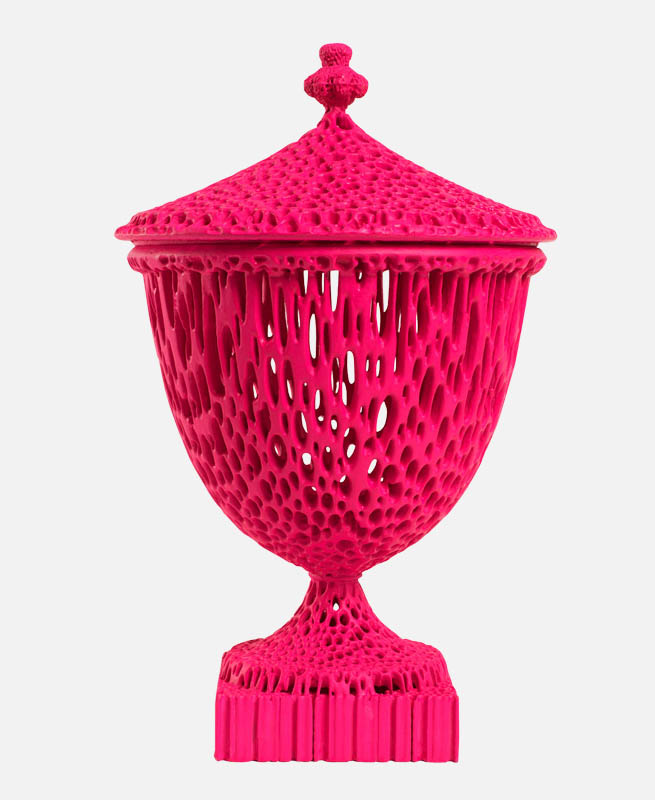 "The Wedgwoodn't Tureen" in Neon Pink.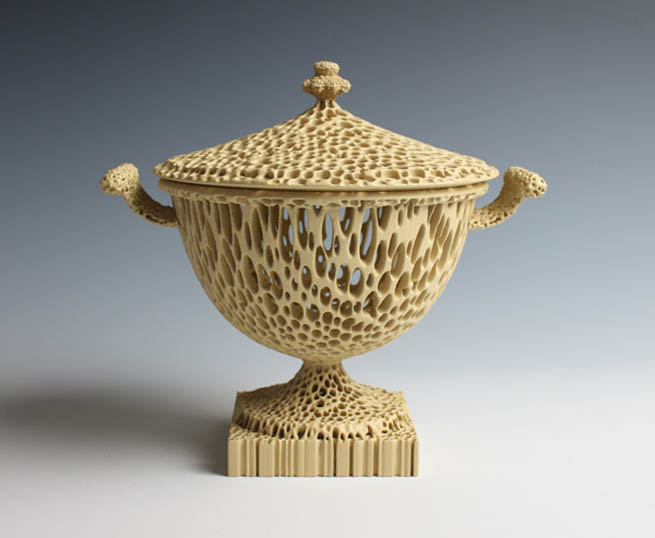 "The Wedgwoodn't Tureen" in Tan.
These ceramic home decorating pieces, are highly creative, quite unique and very attractive.
Craftsman Michael Eden blends tradition with 3D technology and has developed a contemporary and highly attractive product through the use of a combination of drawing, 3D software and 3D printing technology, in the development of this work.
3D printing is a process by which a digital file, a 3D drawing created using 3D computer software, can physically create the 3D object using a process that builds the item, layer by layer, with a plastic material.
The technology is used in the fields of jewelry, footwear, industrial design, architecture, engineering and construction (AEC), automotive, aerospace, dental and medical industries, education, geographic information systems, civil engineering, and many others.
There are different kinds of 3D Printers, but just to give you an idea, check out this fantastic video of the 3D Printer in action.

All work by Michael Eden is for sale or can be commissioned, by contacting Michael's Principal Dealer, Adrian Sassoon.
Unique 3D Ceramics by Michael Eden – Tradition meets Technology
was last modified:
May 29th, 2017
by