The Sailboat of Dubai – Burj Al Arab
The Sailboat of Dubai, most notably known as the hotel Burj Al Arab in Dubai, is a marvel of creativity in design and engineering. It is the 3rd tallest hotel in the world, though over a 1/3 of it's height is not occupiable space and has been described as "the world's only seven-Star hotel", a term that began by a British Journalist who visited the hotel on a pre-opening press trip.
Burj Al Arab is built in the shape of a sail, and as you can see from the various images, often looks like a large, majestic sailing vessel afloat on a mesmerizing azure sea. In a city full of exceptionally opulent, albeit, highly competitive skyscrapers and overtly expensive buildings, the Burj Al Arab truly stands out as an icon of the United Arab Emirates landscape.
The design, by architect Tom Wright of WKK Architects, is indelibly impressive as is the fact that the hotel is built on reclaimed land, designed and engineered to be seated on its own island, 920 feet from Jumeirah Beach.  It's accessed by a curving bridge connected to the mainland.
It's an absolutely phenomenal building that I'd give my eye teeth (or at least one) to visit and be treated like royalty in for a few days. Who knows, maybe one day I'll win the Lottery 

Visit Burj Al Arab Jumeirah for more about this extraordinary, luxury hotel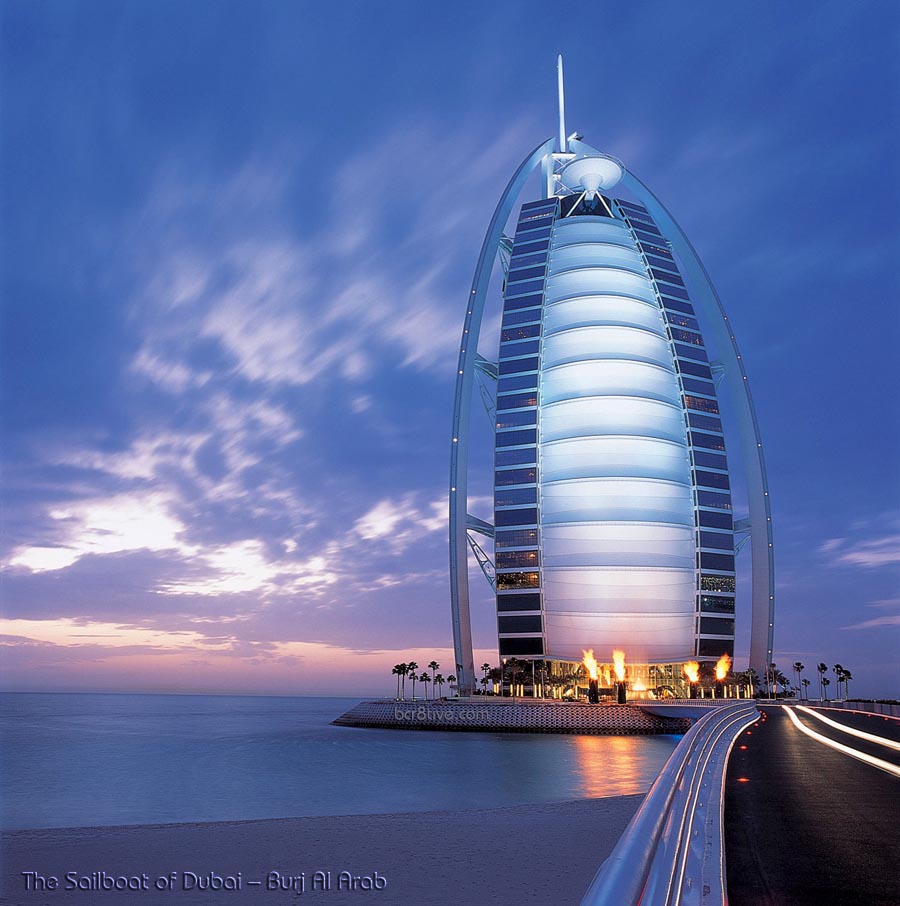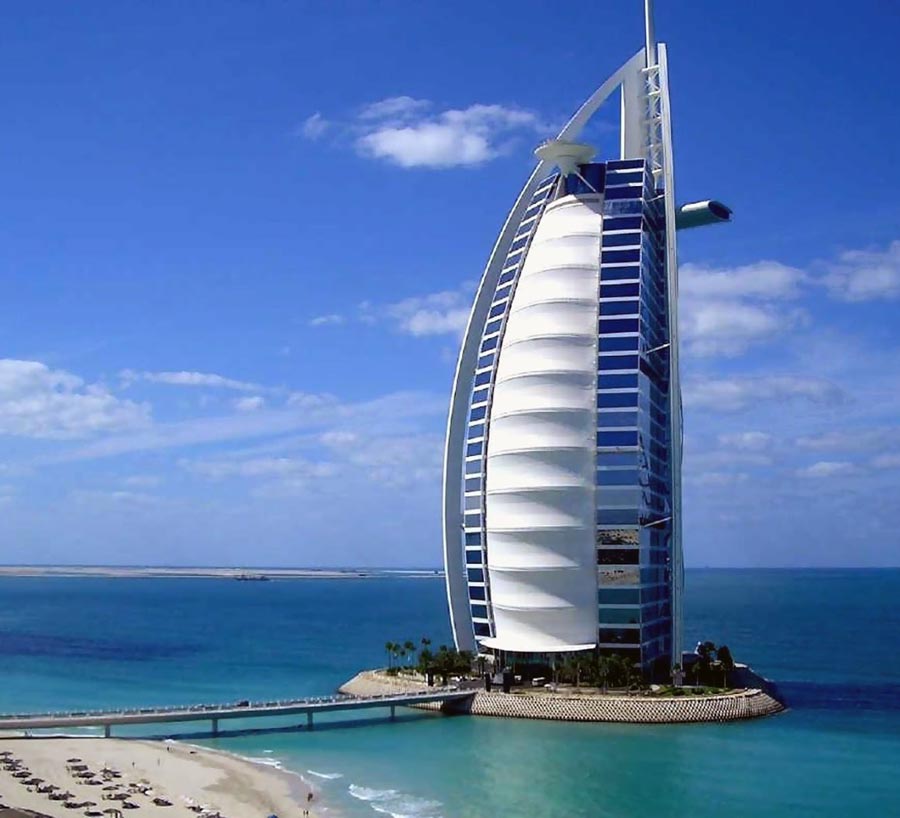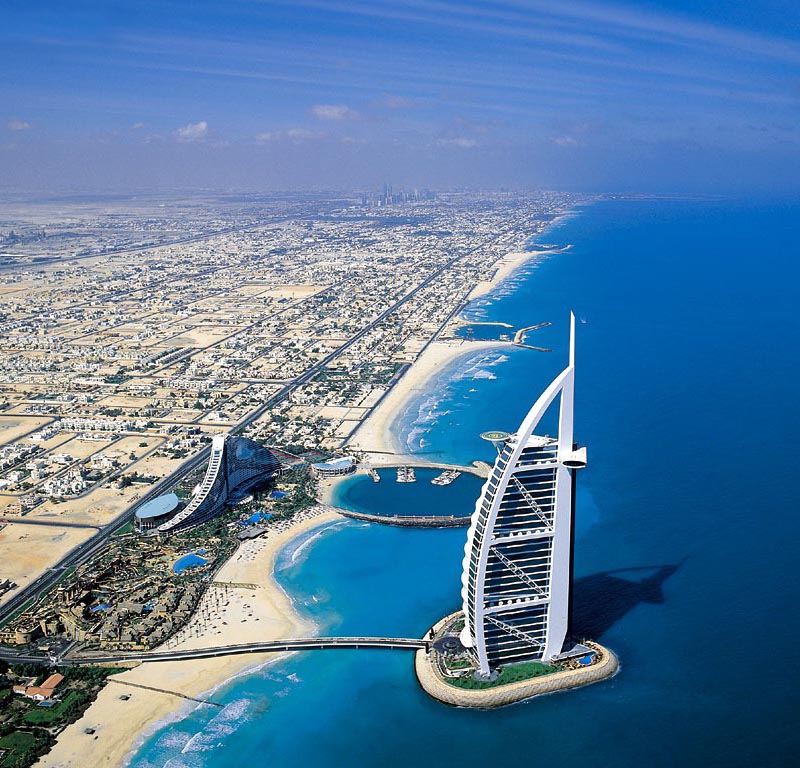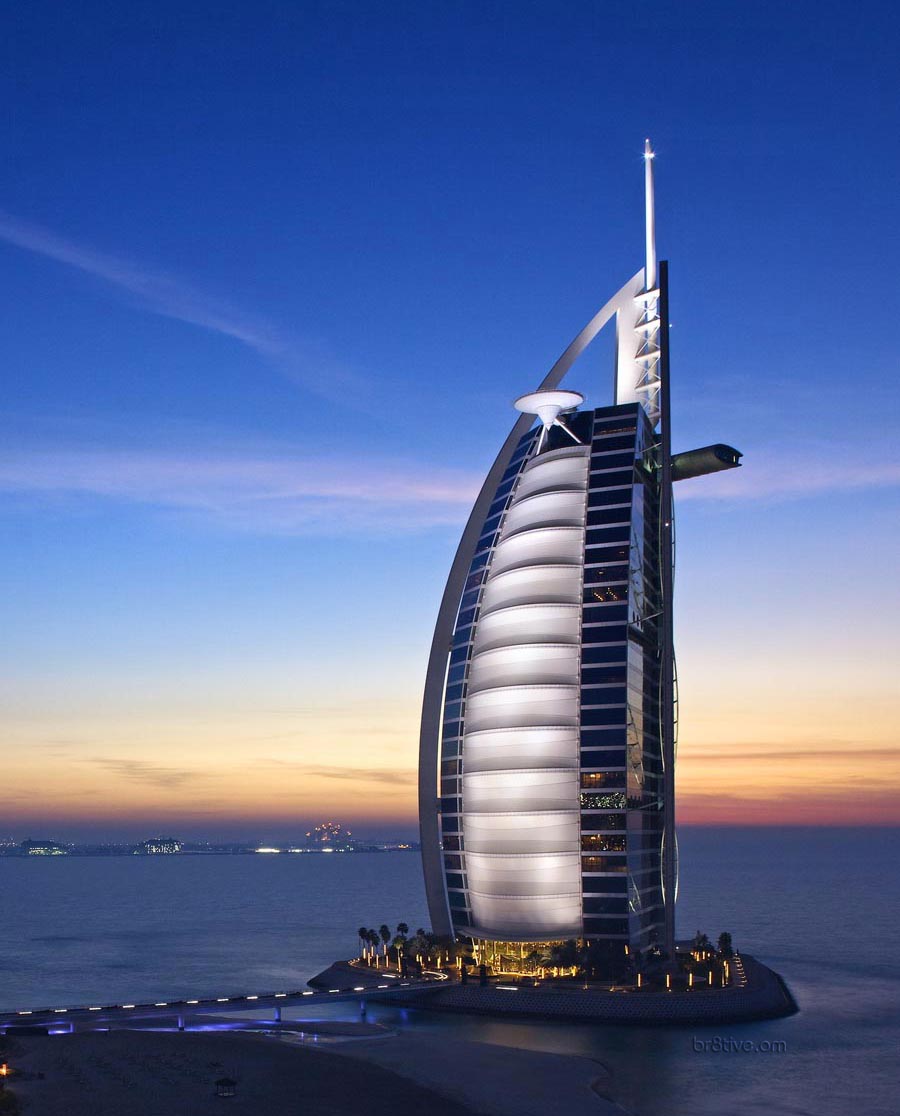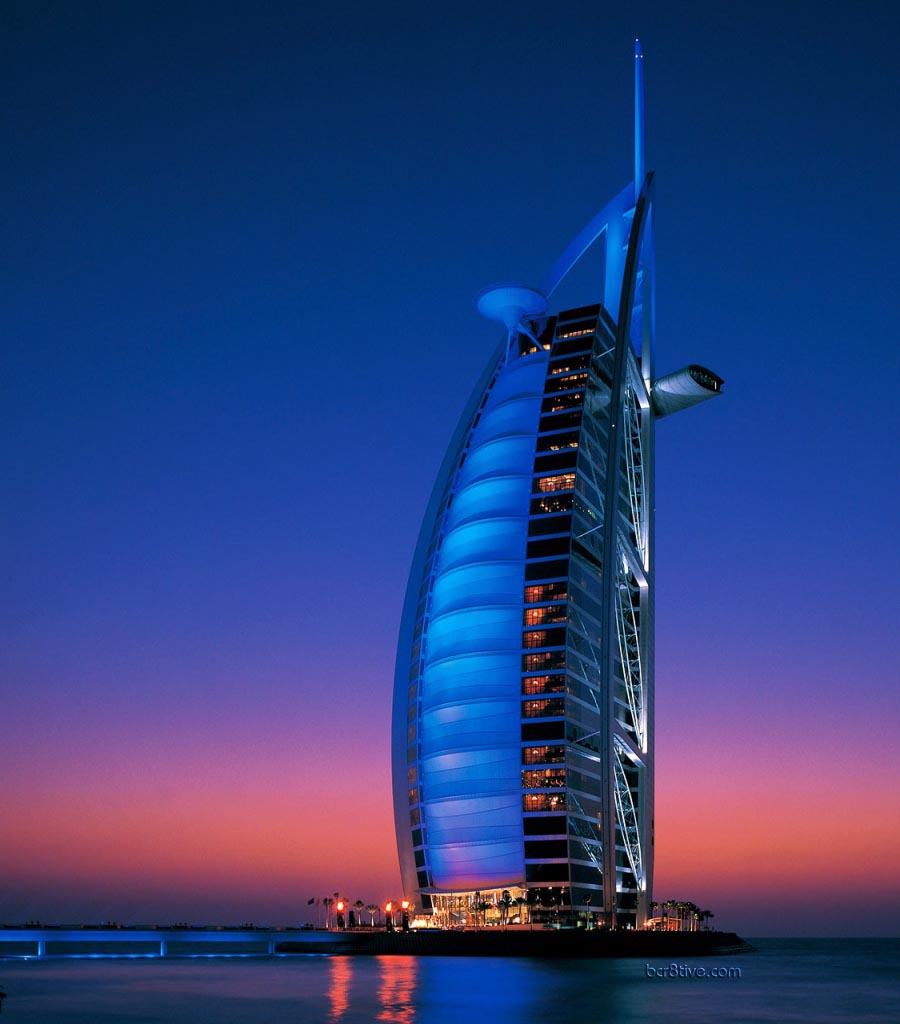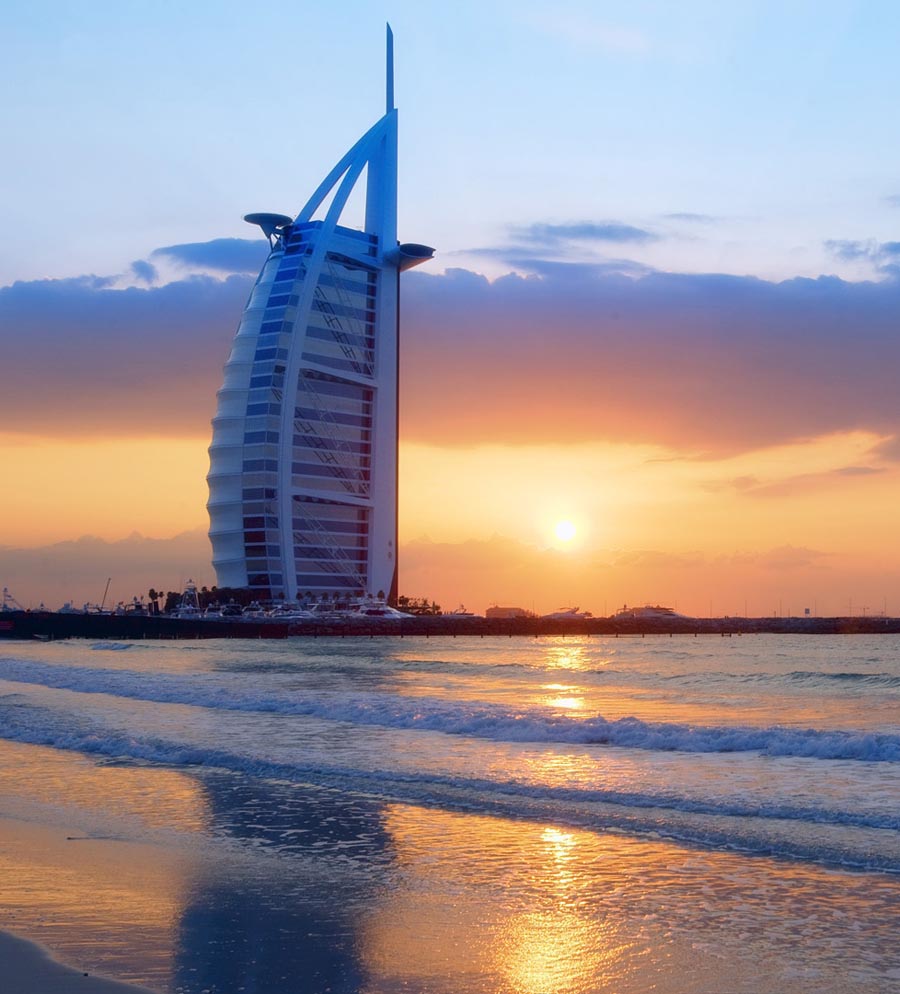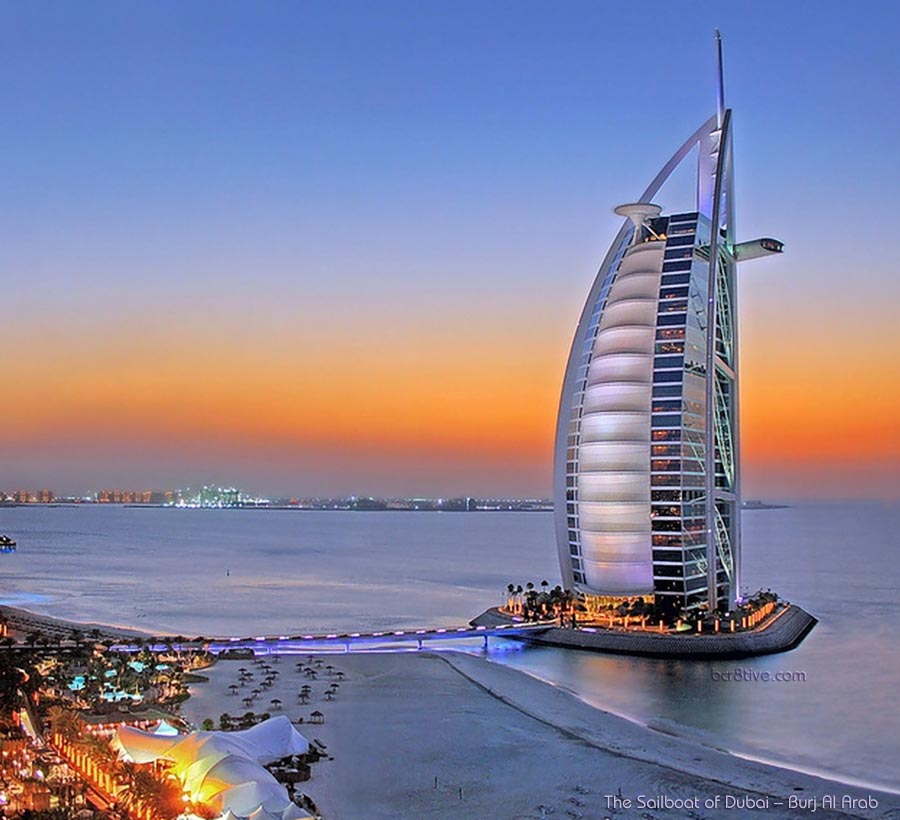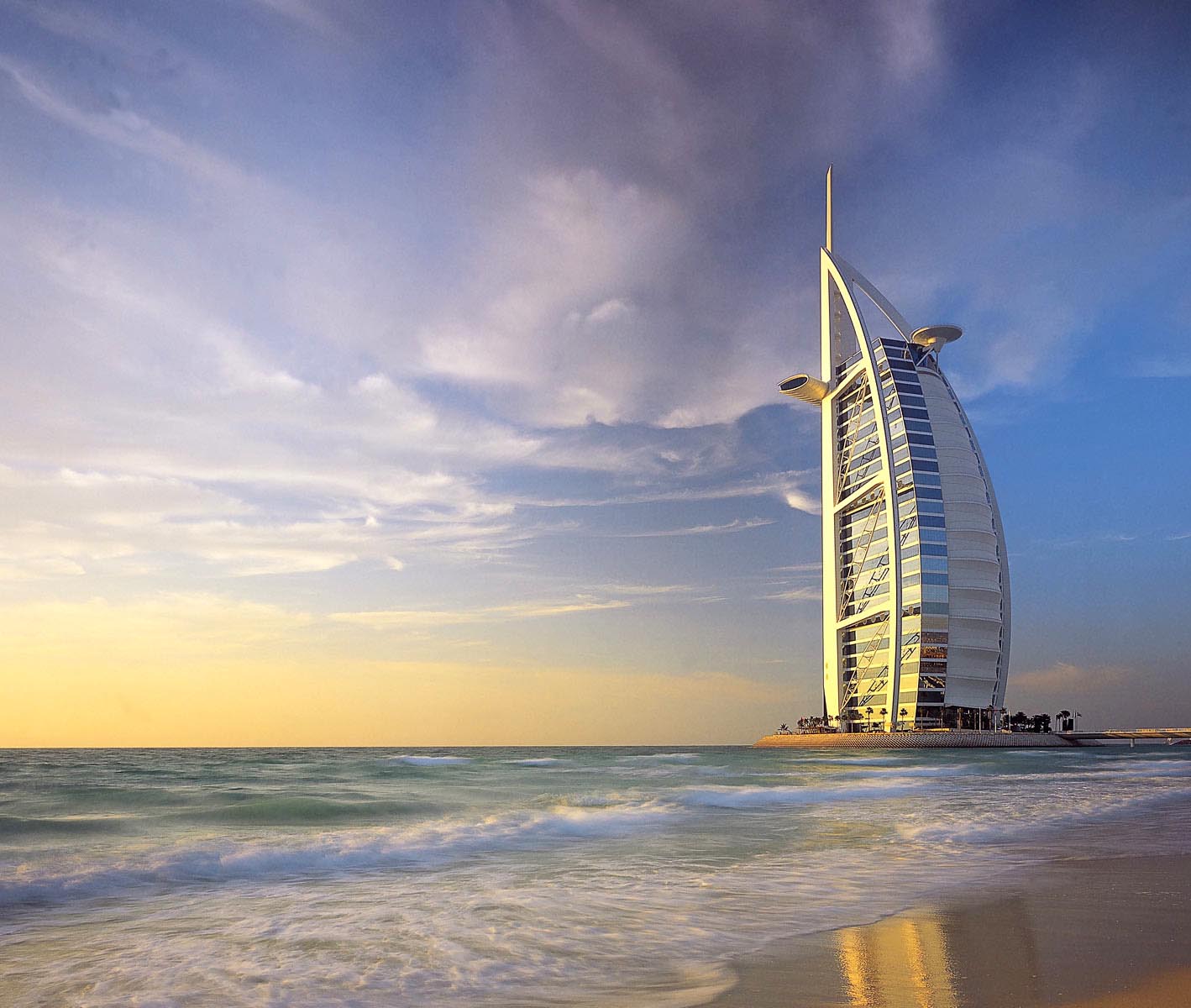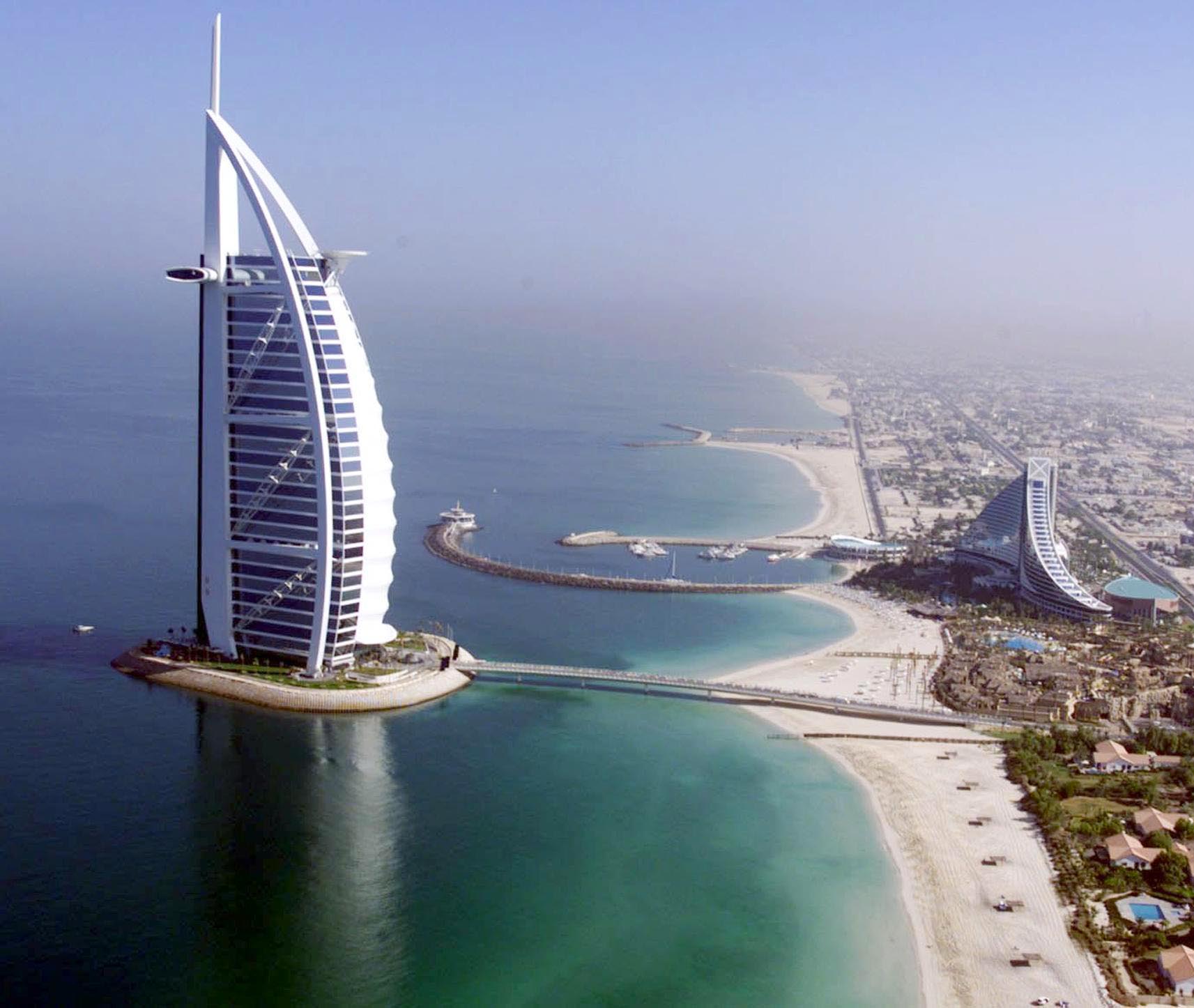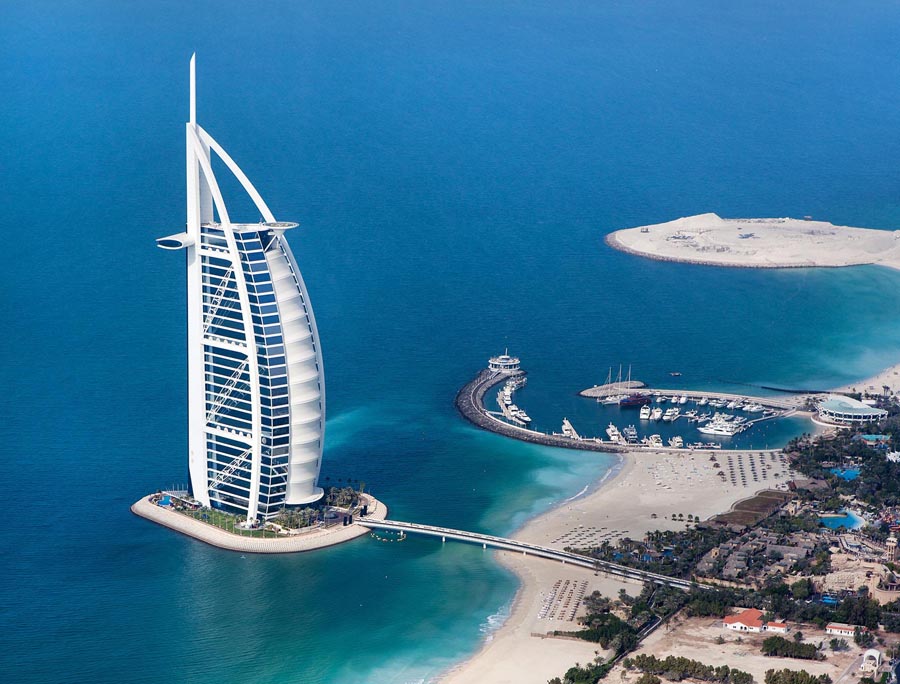 Amazing Right?
The Burj Al Arab hotel is managed by the Jumeirah Group.
This Hotel is highly reviewed on TripAdvisor and it is the Winner of Travelers' Choice® 2014.
See more photos of this amazing hotel and shop for great rates on Booking.com
Learn more about the design, construction and features of this hotel on Wikipedia.
The Sailboat of Dubai – Burj Al Arab
was last modified:
February 22nd, 2016
by