I recently encountered the vibrant and  imaginative works of Hungarian artist and musician, Edit Szigeti. Her work is full of intense color and symbolic imagery. Edit paints in oil and her work depicts surreal stories that cause the mind to wander and ponder what she may have been considering when she painted them.
There is a strong emphasis towards cubism in her style, though she stretches herself outside of the formality and incorporates elements of her varied interests into her intriguing works.
An undercurrent of what appears to be death, appears in many of her pieces, and several of them remind me of the symbolism found in the Tarot. For anyone that is not familiar with the Tarot, death doesn't represent physical death but alludes to a state of transformation and change. It appears (to me) that music is a transforming force for Edit and she portrays it as living beings of animals and people in characterized states of emotion, or as death playing a variety of musical instruments.
Edit's also incorporates neoclassical style images of women and other symbolic imagery from ancient philosophies. The details are all thought provoking and I am also especially fond of her trees. It's not surprising that Edit is also a musician AND a children's book illustrator. 🙂
Additionally, I find her techniques as an oil painter very interesting and creative. At times a piece is painterly, loose, as if she used water color and then in another, highly illustrative, with textures that resemble colored pencils. I appreciate that she experiments with her chosen medium as well as patterns and textures and I love her use of color and well placed values.
Visit Edit Szigeti's Website to see her entire collection
of original paintings or shop her prints on Fine Art America.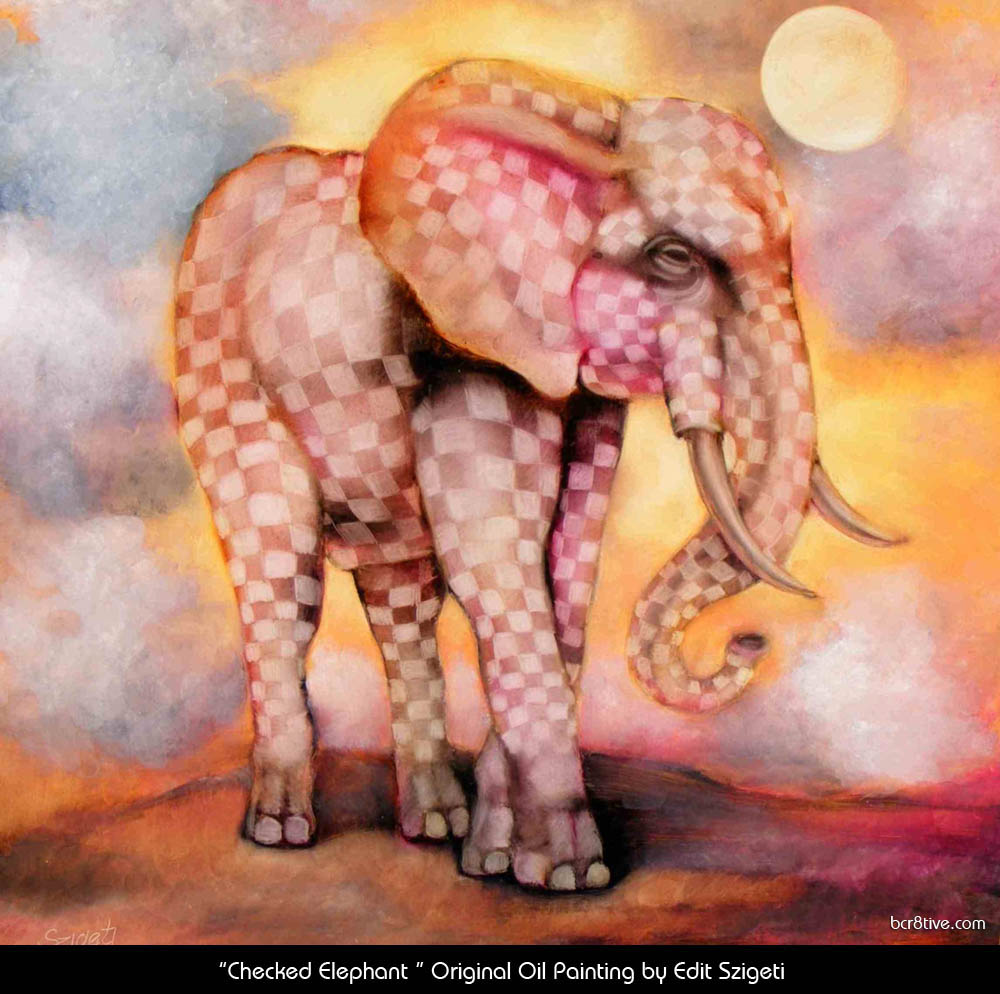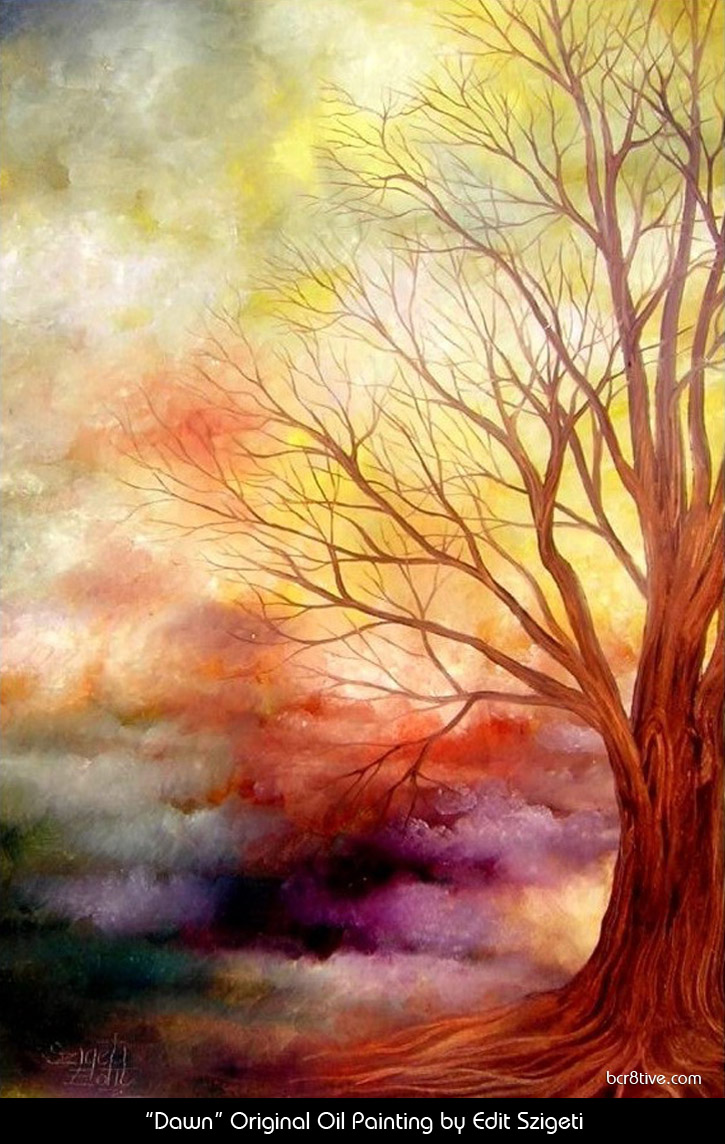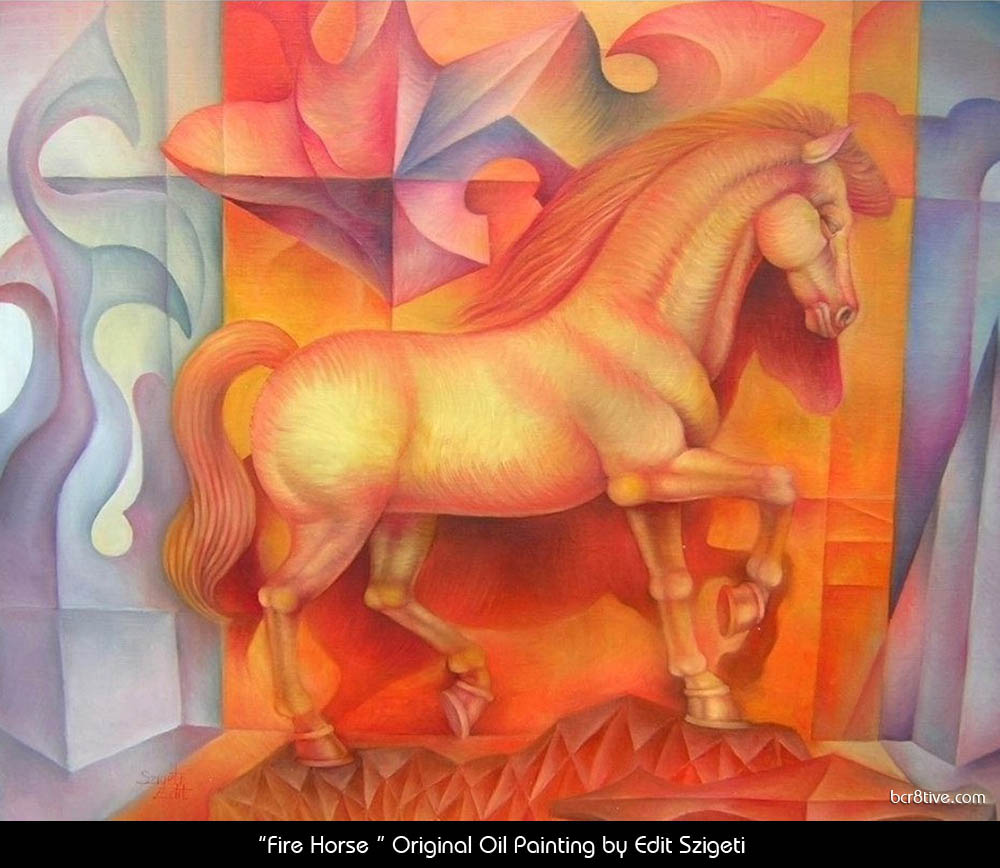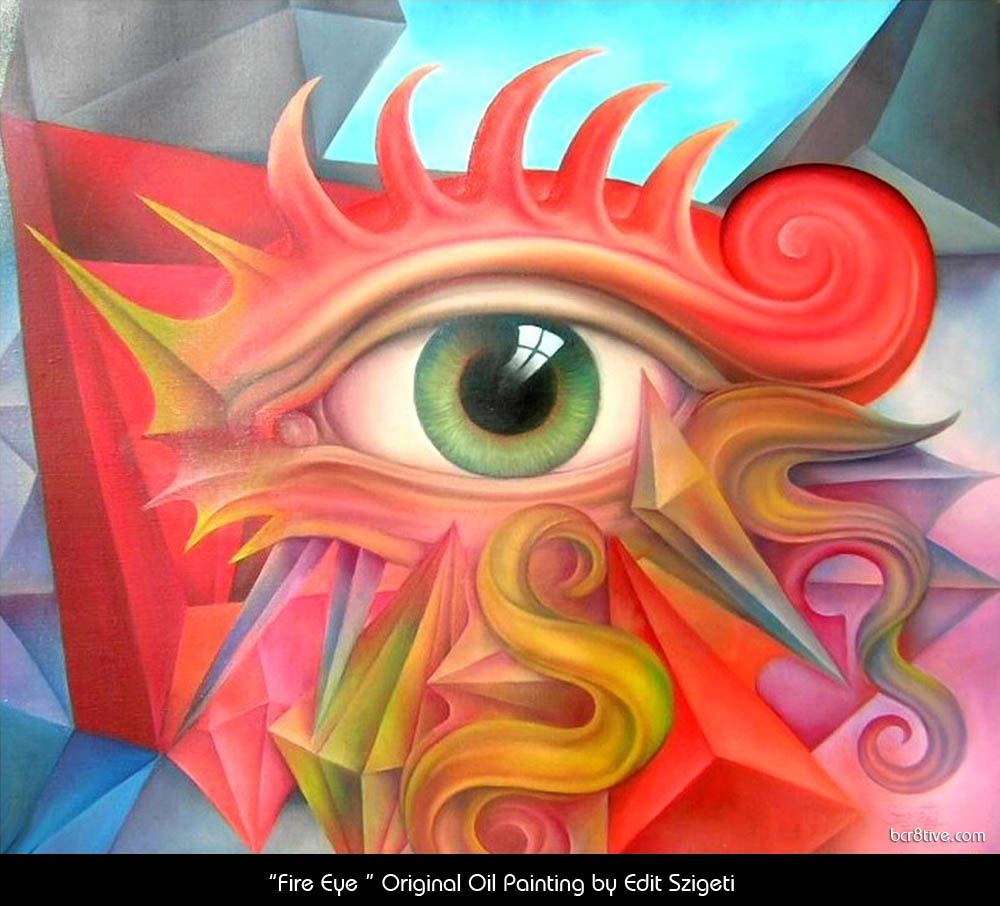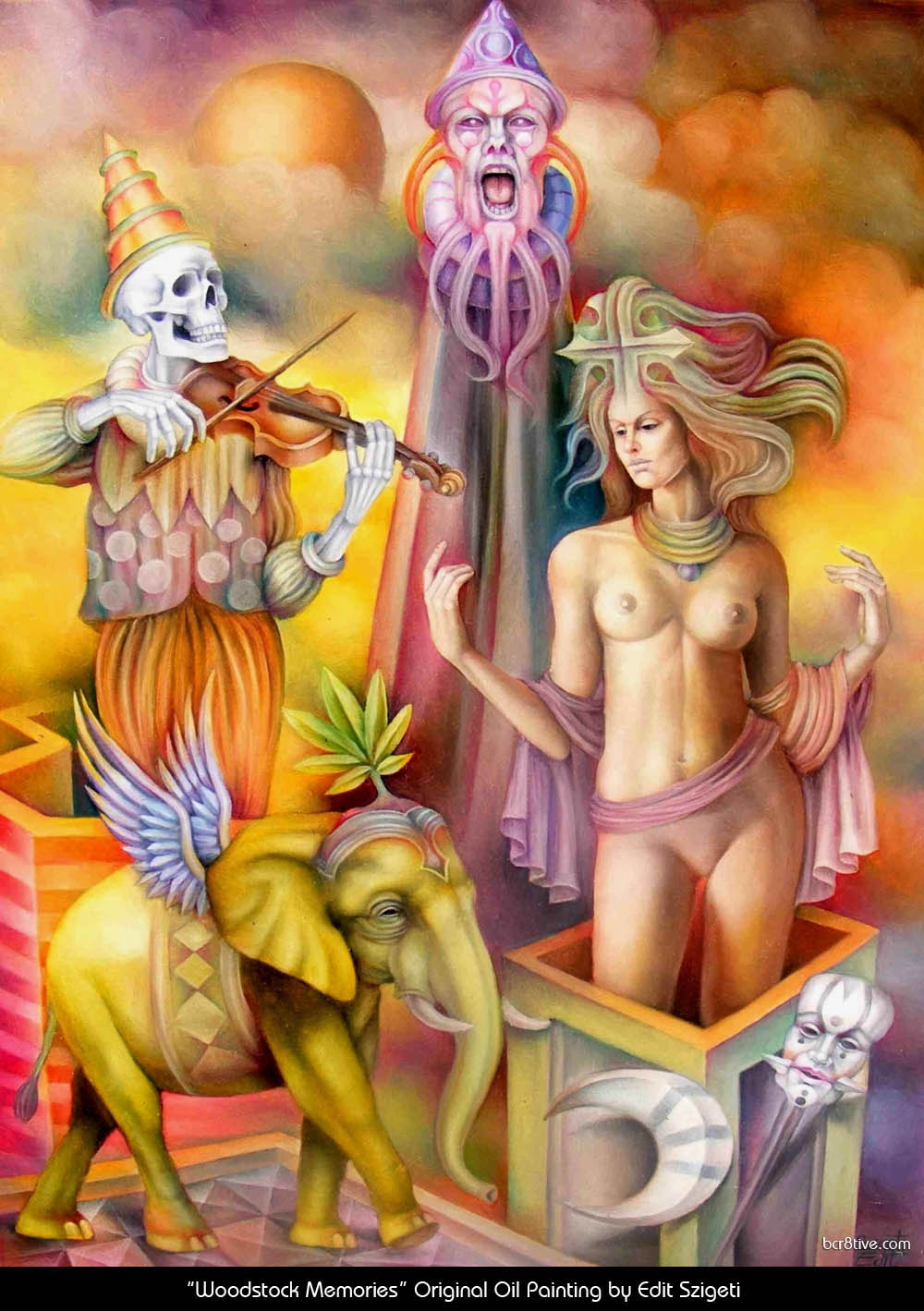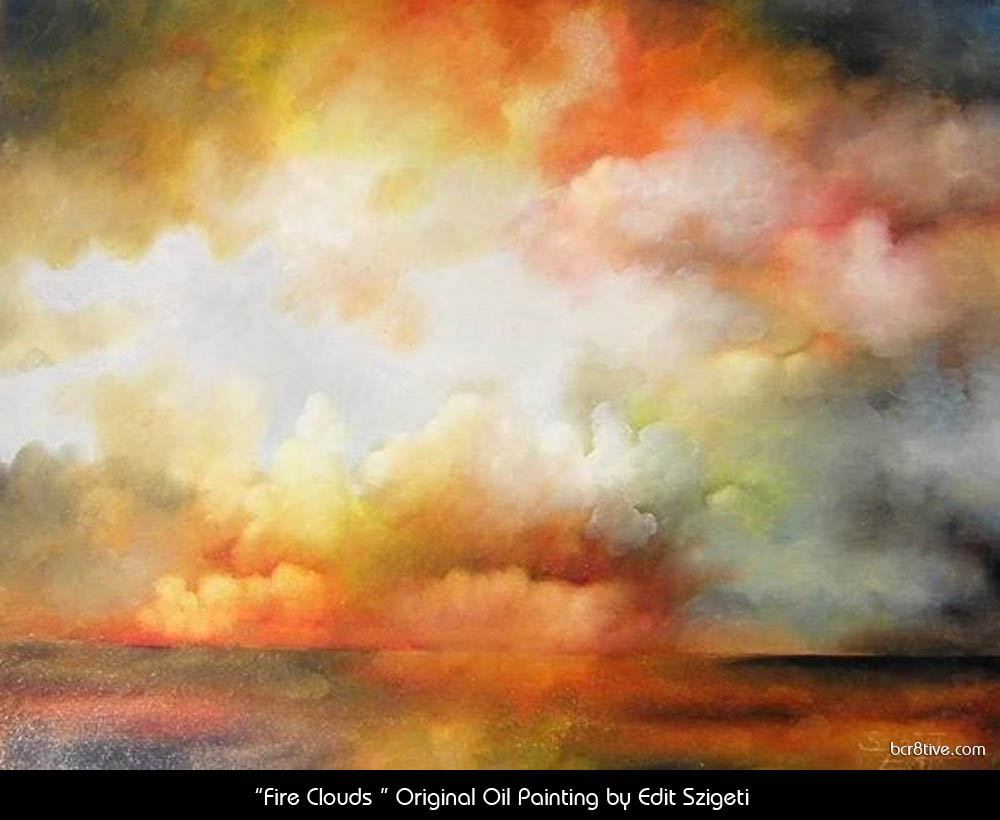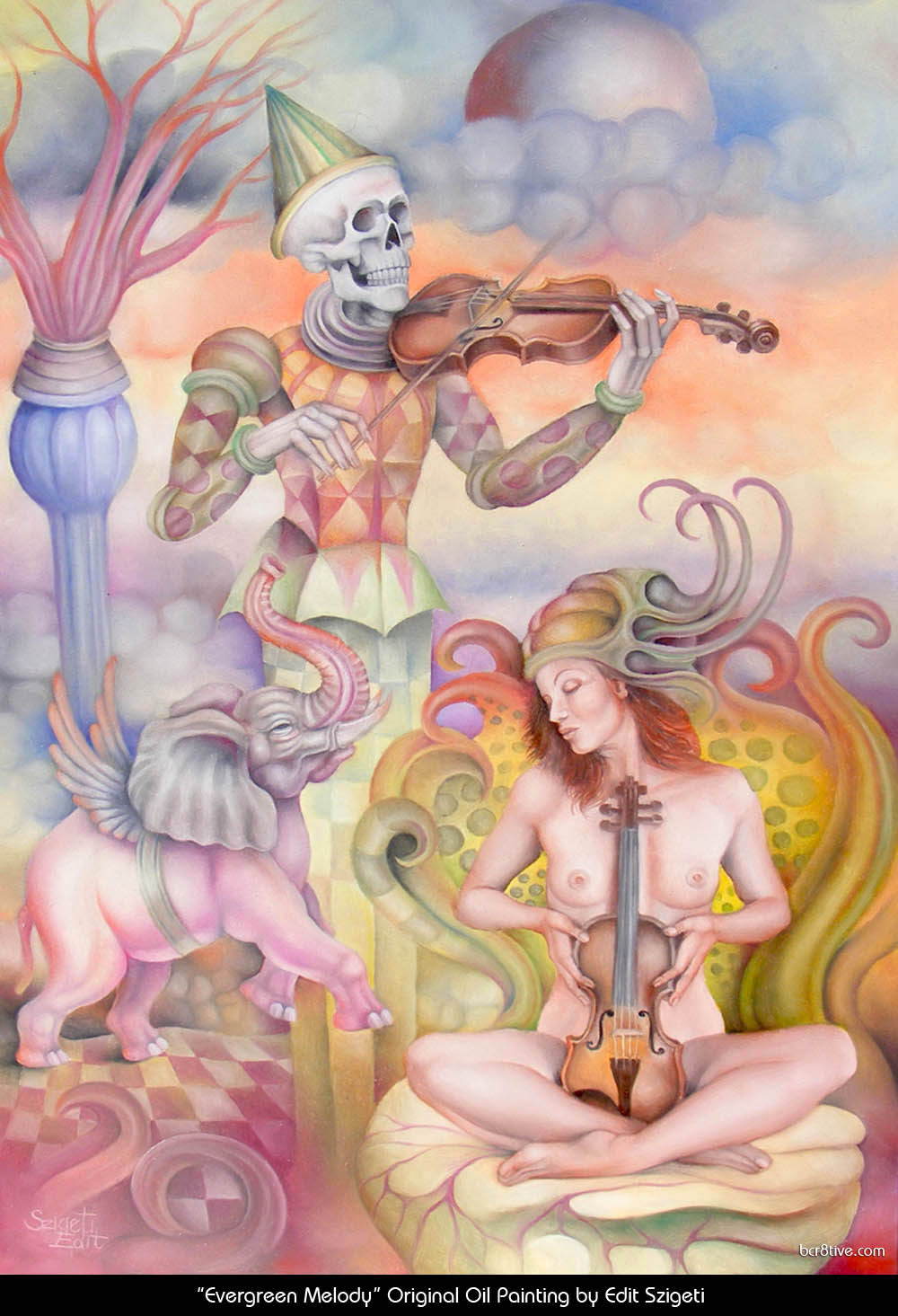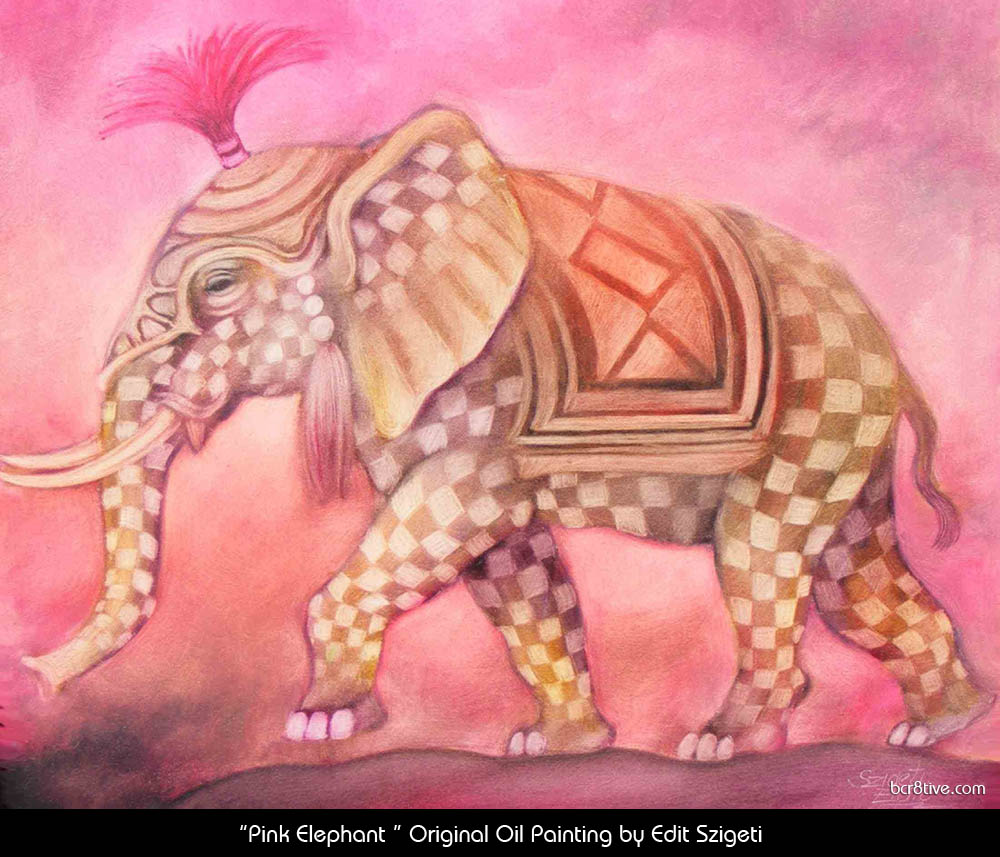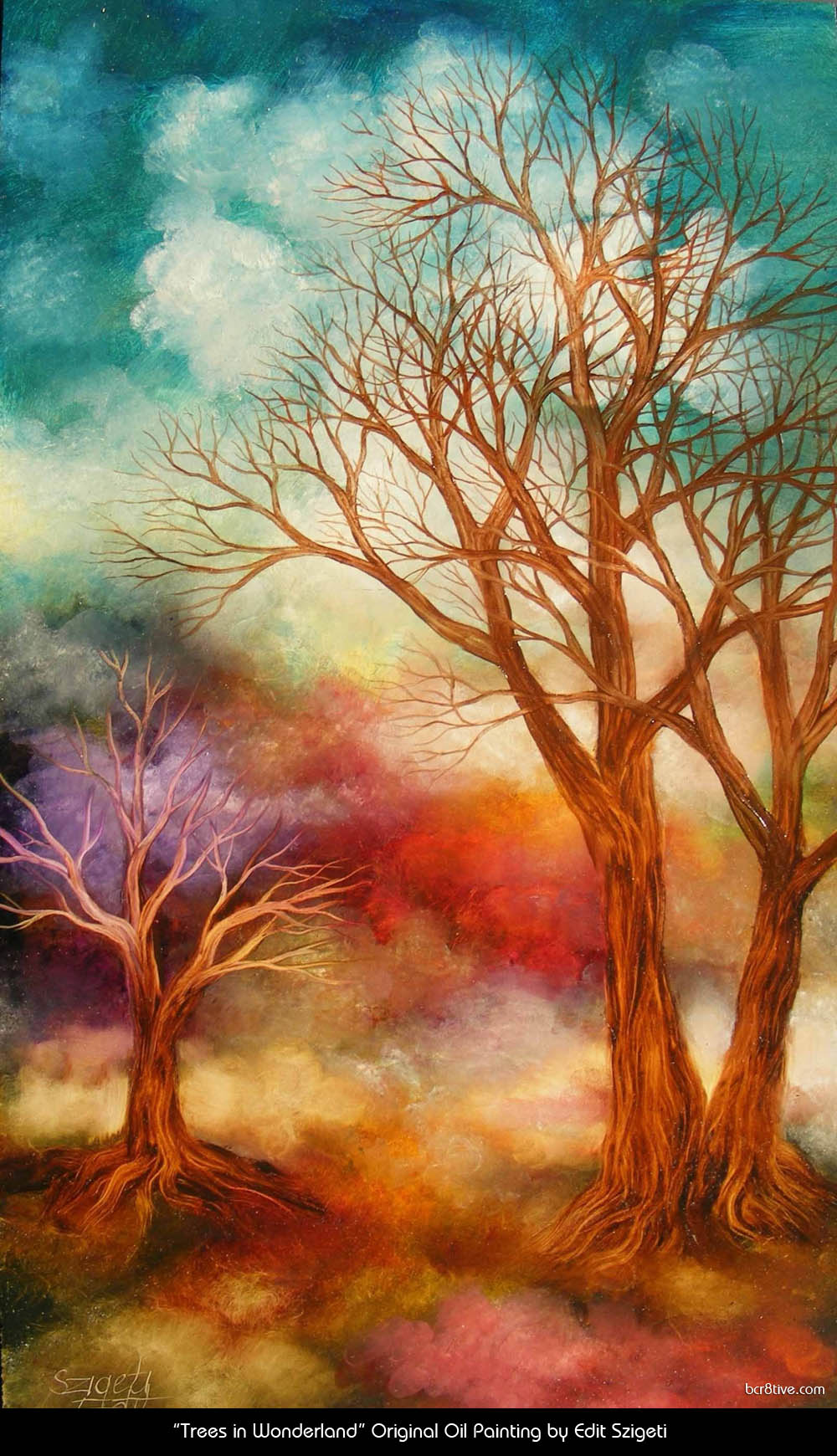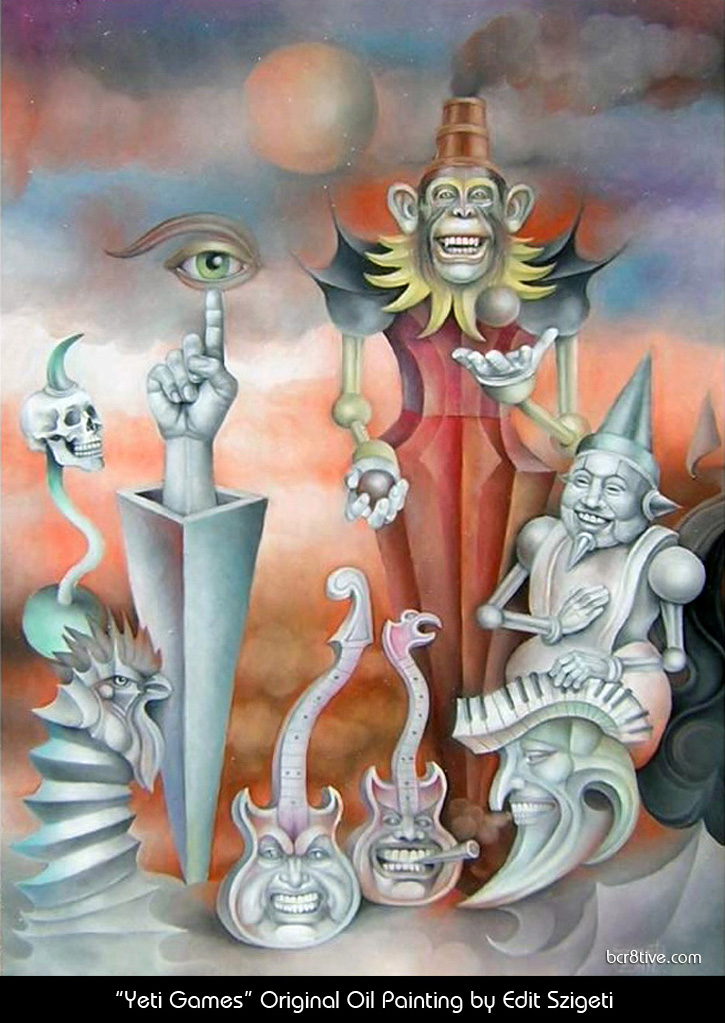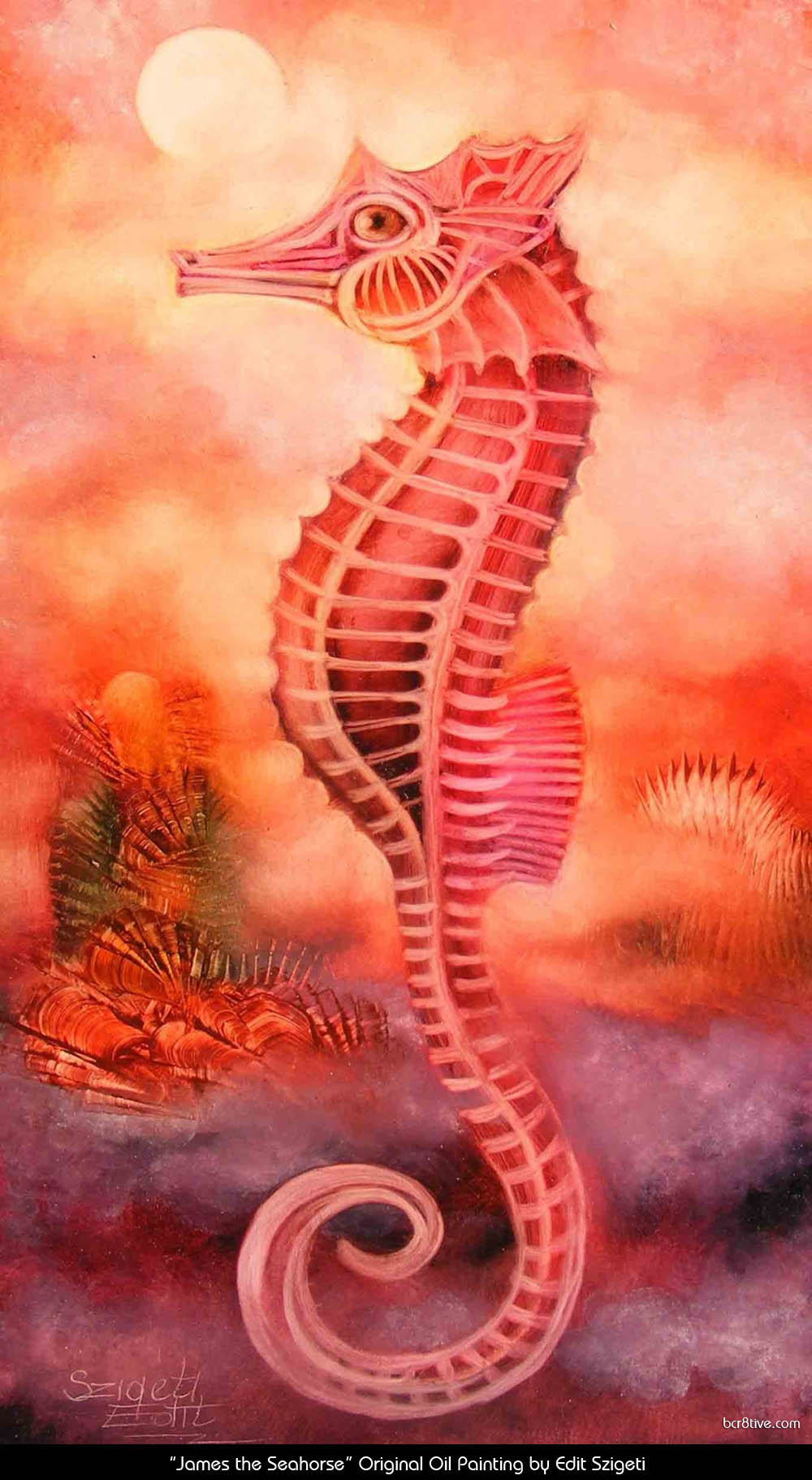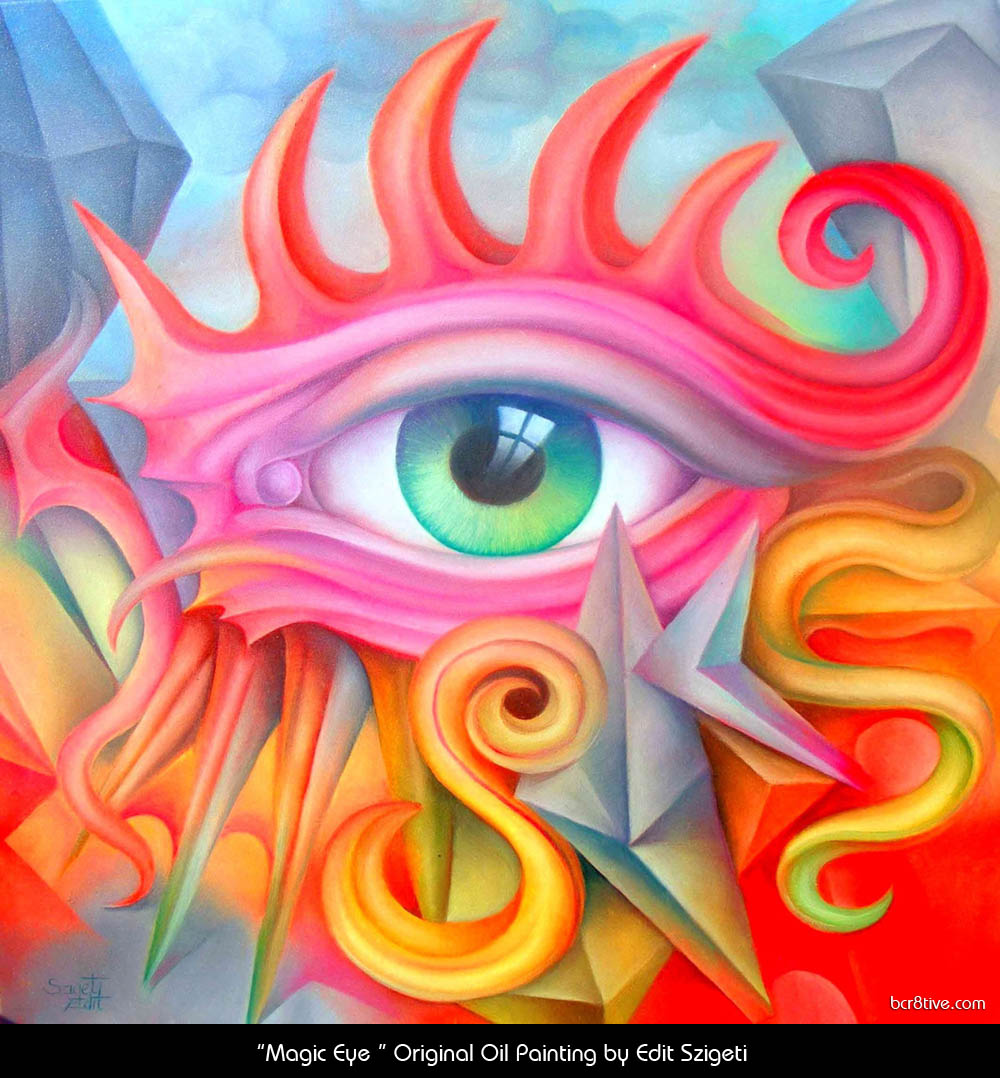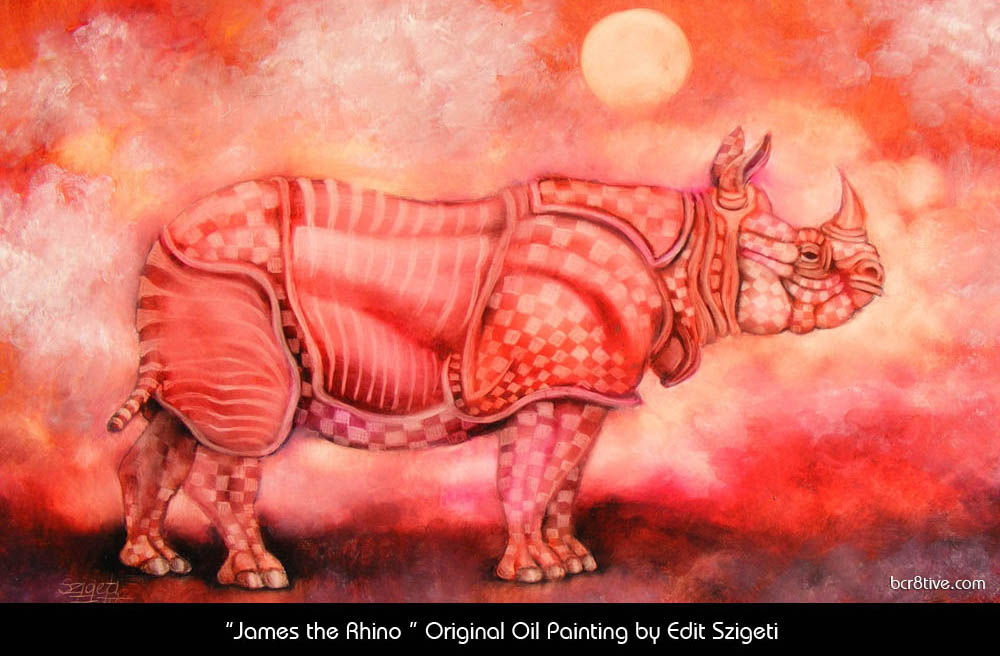 The Art of Edit Szigeti
The Art of Edit Szigeti
was last modified:
January 30th, 2018
by