The Art of Alejandro Saavedra Solano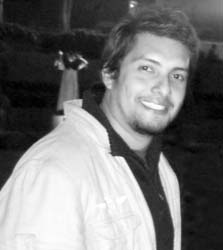 Step into the mind of Alejandro Saavedra Solano and walk through a few of his deeply rich, illustrative, engaging and thought provoking works of Fine Art.
In each of Alejandro's paintings, a story unfolds. The main story is composed of smaller stories, depicted by smaller images within the larger image. The overall effect is somewhat surreal, like stepping through a dream or the subconscious. Alejandro forms a concept through the filter of his minds eye – gathering imagery together from his memories and every day life. In many cases, he doesn't sketch out his ideas first and chooses instead to paint directly on his canvas. He tells me that his process is much like the language of the comic book. His goal is to place the viewer into an unknown, fictional territory that is mixed with reality. He invites the viewer to become a collaborator and take part in the process; joining the pieces mentally and interpreting the story in his or her own way.
Many animals appear in Alejandro's work. The animal is a primary element that is maintained throughout his productions. It is indeed a primal representation of the nature of human beings. He plays a lot with the metaphor and double meanings. At times the animal becomes human, at other times the human becomes animal. The reality is that we are animals and have many things in common with them, though our natures differ by reason, intellect and ego.
Alejandro Saavedra Solano was born in Lima, Peru in 1978. He holds a Bachelor's Degree in Fine Art, with a major in Painting and is currently studying photography. Alejandro has several years of exhibiting his work to his credit. His paintings can be seen in galleries in Peru, Germany, Brazil, Canada, France and the USA. He has permanent works at the Museum of the Americas in Florida and in the collections of Lima and Hochschild Sayago & Pardon of California. Alejandro also has several years of experience working as an Art Director for a Marketing Firm, and has since become a professor of Design and Communication ISIL, (The University of San Ignacio de Loyola). He currently lives and works in Rio de Janeiro, Brazil.
and Shop for Available Prints from Saatchi Art or Artsider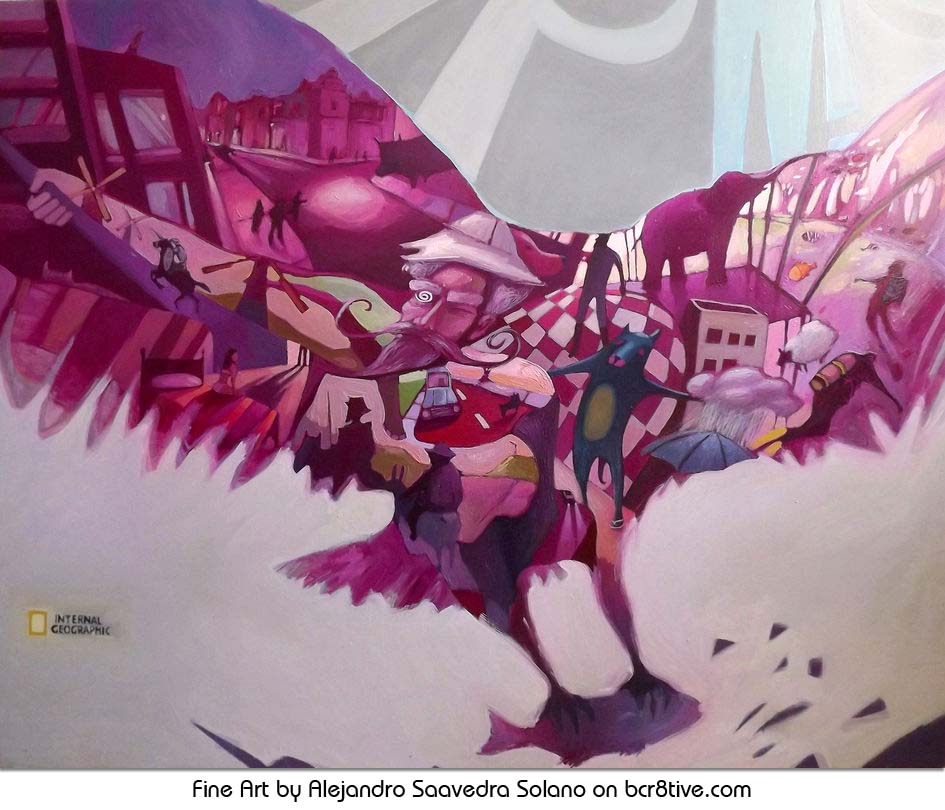 I especially like this oil painting for several reasons. First, (and not necessarily in this order) I like it because the palette is predominantly in Pantone's Color of the Year for 2014, Radiant Orchid. I've seen very few paintings created with this color and feel it would be an engaging painting for a room that is utilizing Radiant Orchid in their home decor. I love the overall element of the Eagle, an iconic representation of rising above our base nature; doing what we can to challenge ourselves and improve. The details within the eagle are thought provoking and narrative.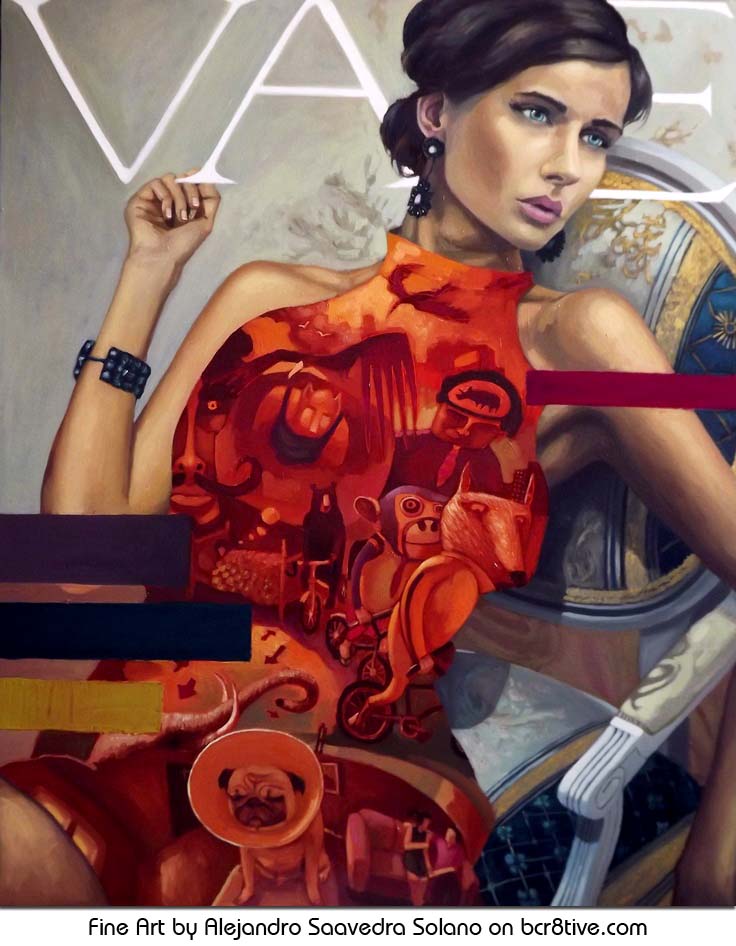 This is another personal favorite by Alejandro, for the love of all things fashion. Fashion illustrations are not ordinarily as thought provoking as this painting is. The model's dress is a story. Artwork is many things, but one of the most intriguing things about it is the ability to engage its viewer, to capture them and cause them to contemplate what is before them. It has the ability to provoke emotions or a consideration, to think about things or to feel something. I like artwork that is different things to different people and causes the viewer to contemplate what's going on and study it.  Alejandro Saavedra Solano has a special talent for doing just that.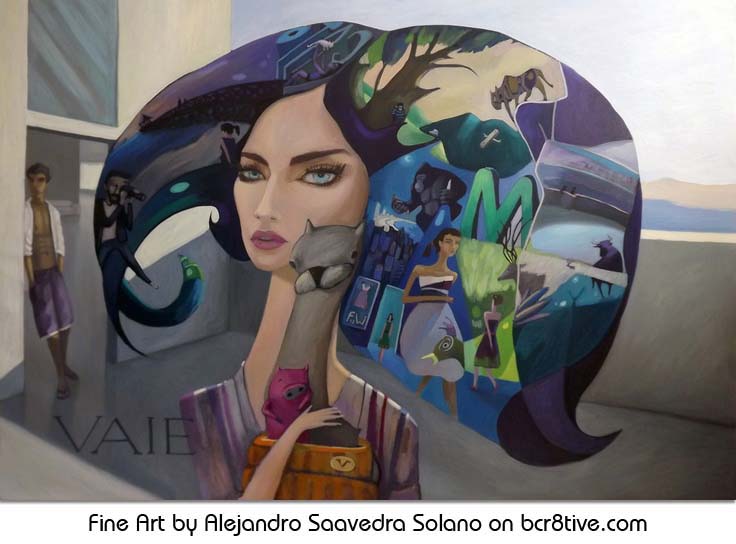 Another interesting fashion painting. This girl has a 'head full of fashion'. We like this 

The Art of Alejandro Saavedra Solano
The Art of Alejandro Saavedra Solano
was last modified:
July 31st, 2016
by