Succulent Christmas Trees (and instructions for DIY)
Living in a warm climate, we tend to see Christmas Trees that look more like this one – Palm trees decorated in lights. Being from the north originally, It took some getting used to at first, but they eventually grew on me 🙂
Another consideration regarding holiday trees, is the fact that we kill trees just to decorate them?
Ok, I'm not too much of a tree hugger but I am somewhat eco-conscious and I like the idea of a living tree. In fact these days, I put up a little artificial tabletop tree & that's enough for me.
However, I loved coming across these succulent Christmas trees. I adore succulents, they're so colorful & easy to care for and these trees are SO creative! One is even a full sized tree and absolutely amazing. The work that went into it is incredible. At the bottom of the post, I've put up a video from Urban Dirt TV on how to make your own. It looks like a lot of fun!
This succulent tree is from a collection of photos of a Modern California Christmas Party – Succulent Trees created by Cortnie of Canvas and Canopy. Photos by Leo Patrone
Below is a Succulent & Air plant Christmas Tree from Mayesh Wholesale Florist,
created by Patricia Steinman and
blogged by Yvonne Ashton.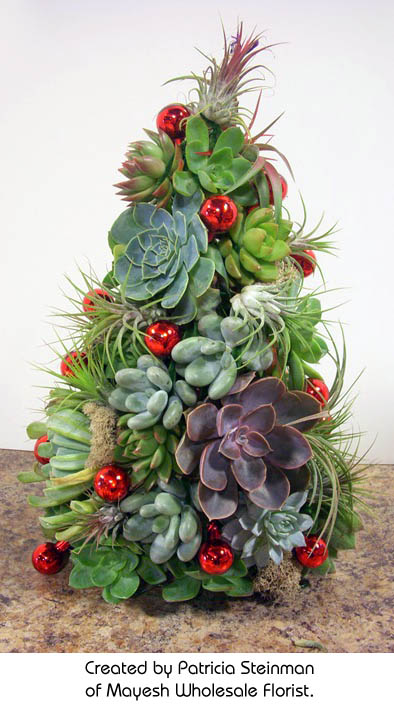 Here's another succulent tree made by Susan of socalnurseryplants.com. Very cute.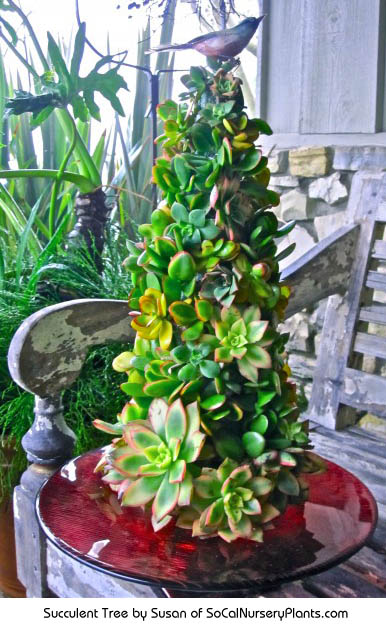 Succulent Trees by JL Designs.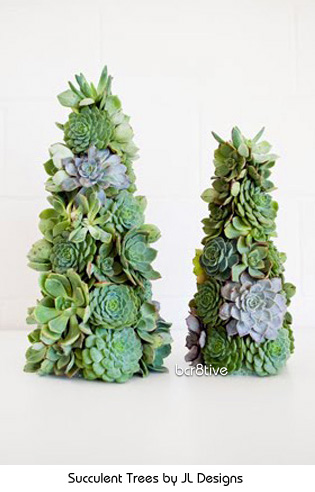 This last succulent tree is my favorite.
It's a full sized Christmas tree made entirely of succulents.
It was on display in the Allan Gardens Conservatory
& Will of MentalWanderings.com took this great photo.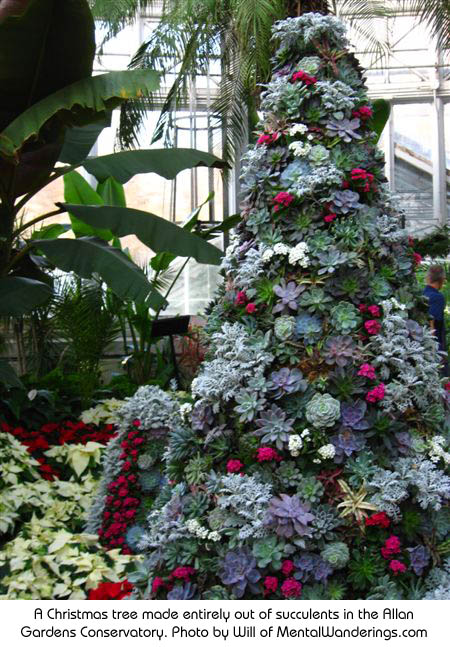 Succulent Christmas Trees (and instructions for DIY)
was last modified:
February 7th, 2018
by