Handmade Statement Jewelry from Distinguished Designs
Jewelry trends for 2014 are all about having fun and incorporating your own personal style. Layering necklaces and chains, grabbing attention with a large statement necklace or bib, mixing and matching bracelets or rings; the goal is about personalizing styles and being YOU.
You don't have to buy a major rock to make a major statement. The glam is in the eye catching.
Lindsay Anderson, owner of Distinguished Designs on Etsy, is a young environmental & civil engineering student, pursuing a graduate degree in engineering. She began making hand made jewelry as a hobby but found it was also a great way to relax. Now she makes them in her spare time because she loves the process. She creates unique, one-of-a-kind statement jewelry; necklaces, earrings and bohemian styled cuff bracelets adorned in Swarovski crystals. No two items are exactly the same. Bracelets are made to order – your size and your choice of colors, so each bracelet is truly unique, like you! Swarovski crystals are used on nearly every piece, so they all sparkle. Some pieces are braided and fringed and many of them are colorful and bohemian. I love the long multi-colored chains and Swarovski statement necklace. Want! 😀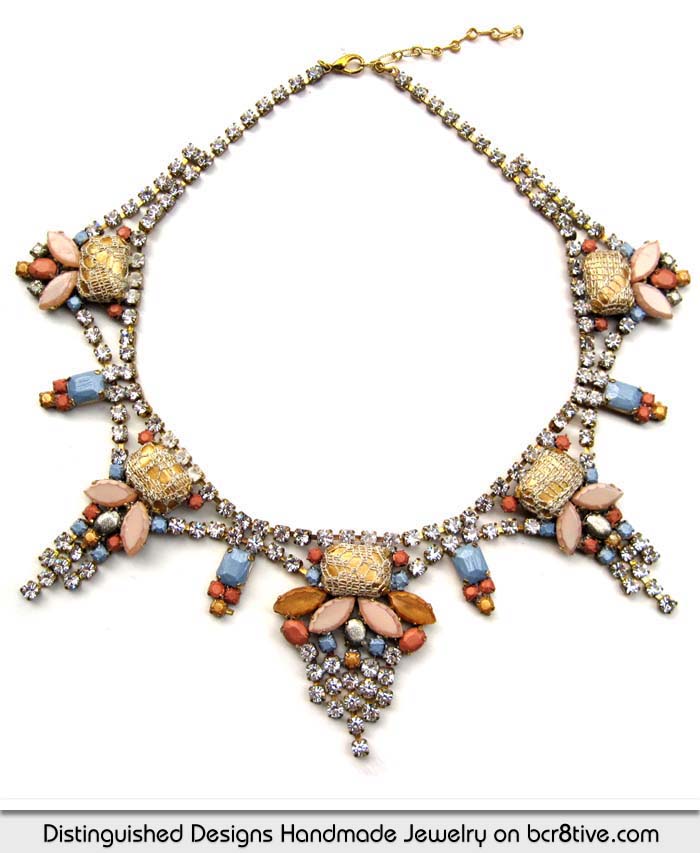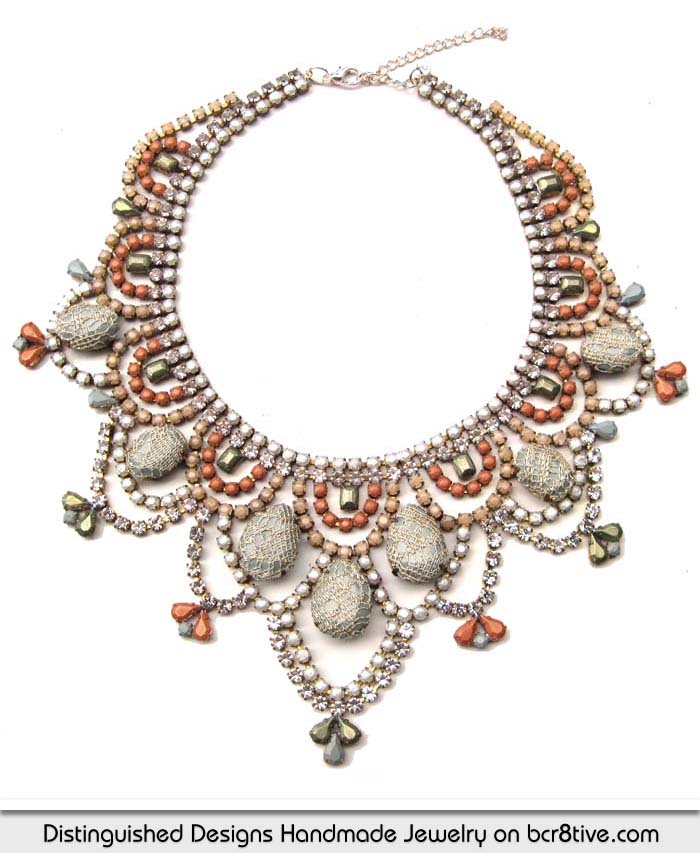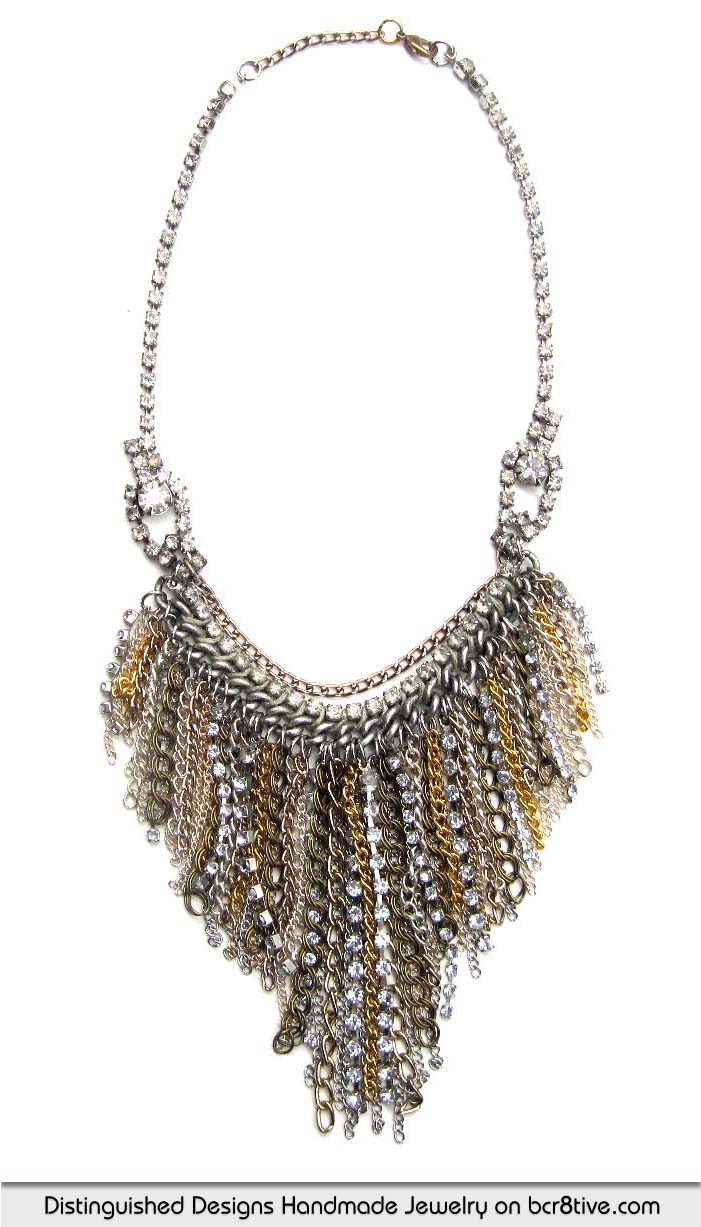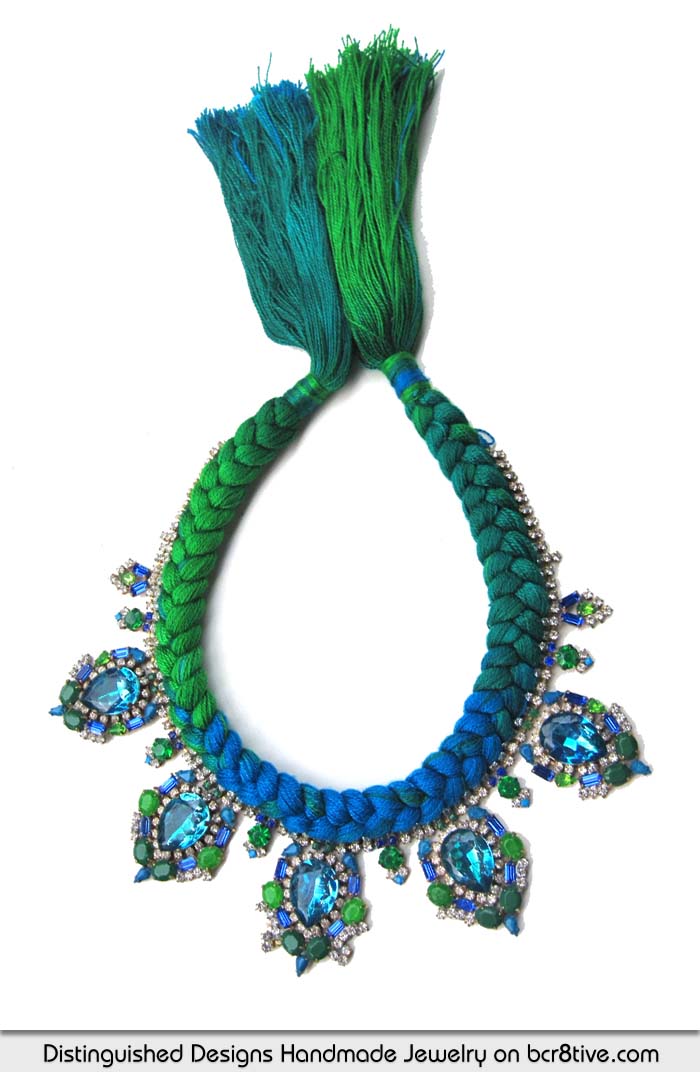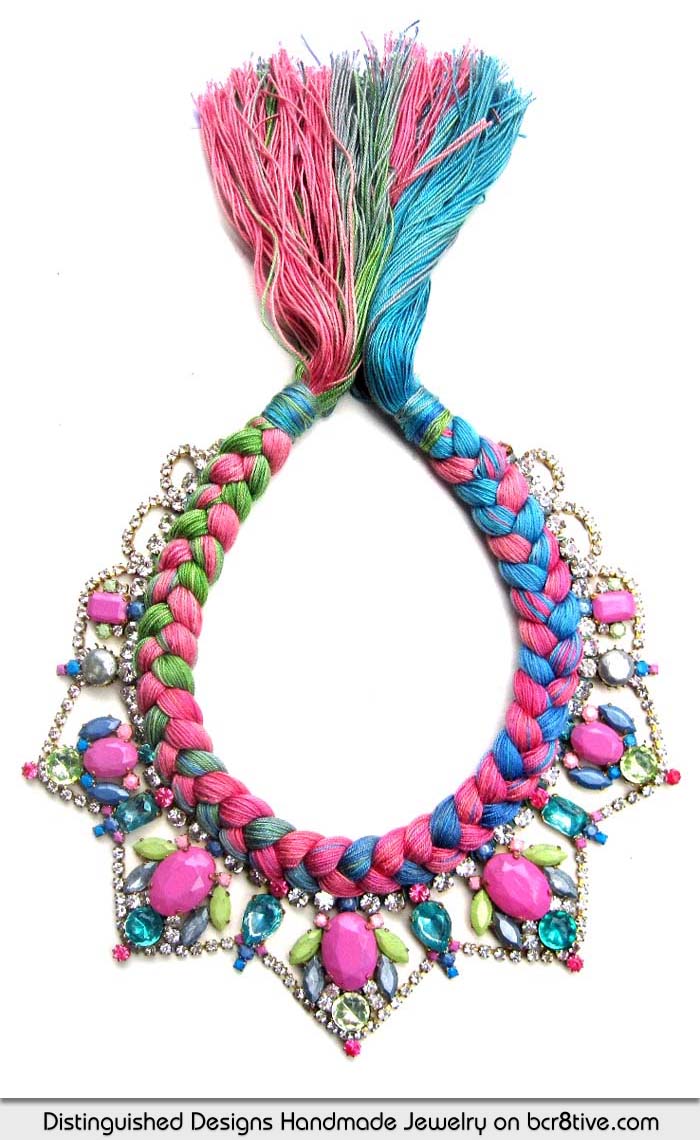 Handmade Statement Jewelry from Distinguished Designs
was last modified:
January 26th, 2018
by