Mary Katrantzou Spring Summer 2013
Designers like artists, draw their inspiration from many sources. An especially talented designer continually reprocesses and reinvents the sum of the their focus, exposures and experiences to produce new work. The results of this process keeps their work fresh. Mary Katrantzou incorporated Stamps and Banknotes into the fabric patterns of this unique collection and literally created wearable art. It stands out as a collection like no other, with printed fabrics that are pretty enough to want to hang on a wall and be enjoyed and appreciated regularly.
Mary also incorporated multicoloured patent leather stiletto booties. (They're SO cute!)
These Designer Dresses, Gowns, Pants and Blouses are truly attention grabbers. According to Vogue's, Tiziana Cardini, the fabrics used in this collection are silk duchess, silk brocade, silk twill, parachute nylon, cotton twill, silk jacquard & metallic brocade.
Also of special note about this collection, Mary Katrantzou was one of the designers that was part of a collaborative effort in the new season Swarovski Designer Collective.
Her gowns also include Swarovski crystal appliqué using a special printed glass technique and fused with silk brocade. You can read more about the Swarovski Designer Collective here.
These are my favorites from the Mary Katrantzou Spring Summer 2013 Collection in full length, runway fashion photos, optimized for Pinterest. You can see the rest of the collection on Vogue.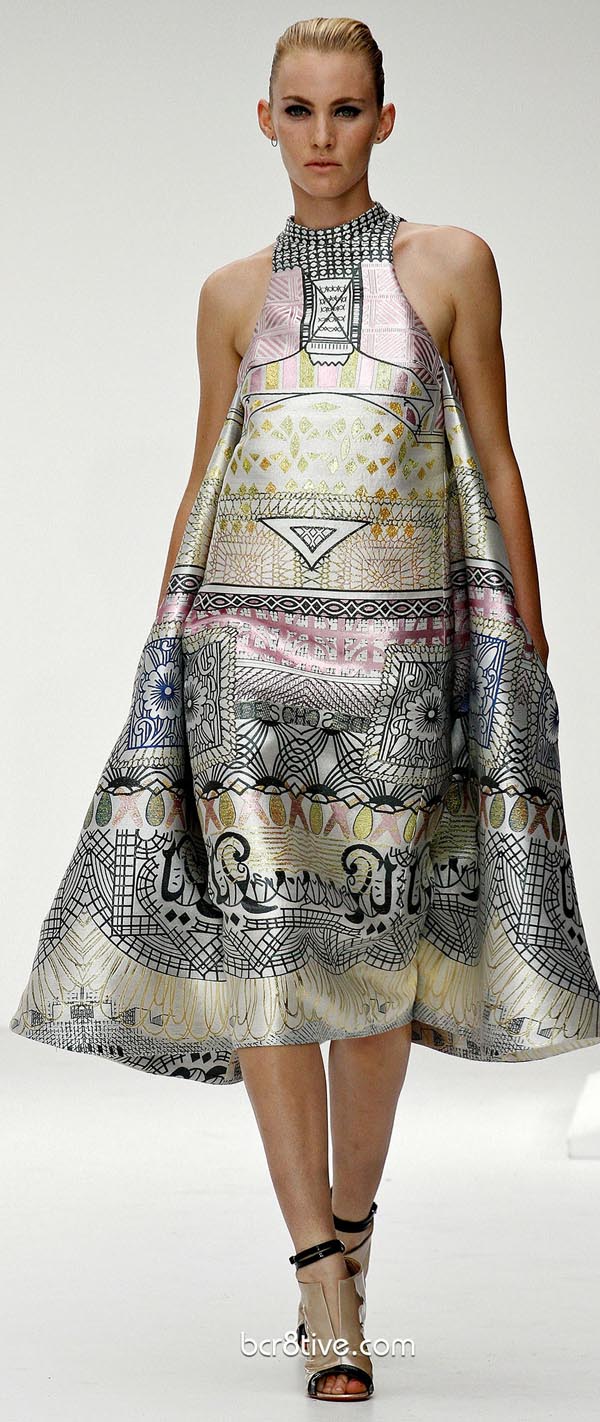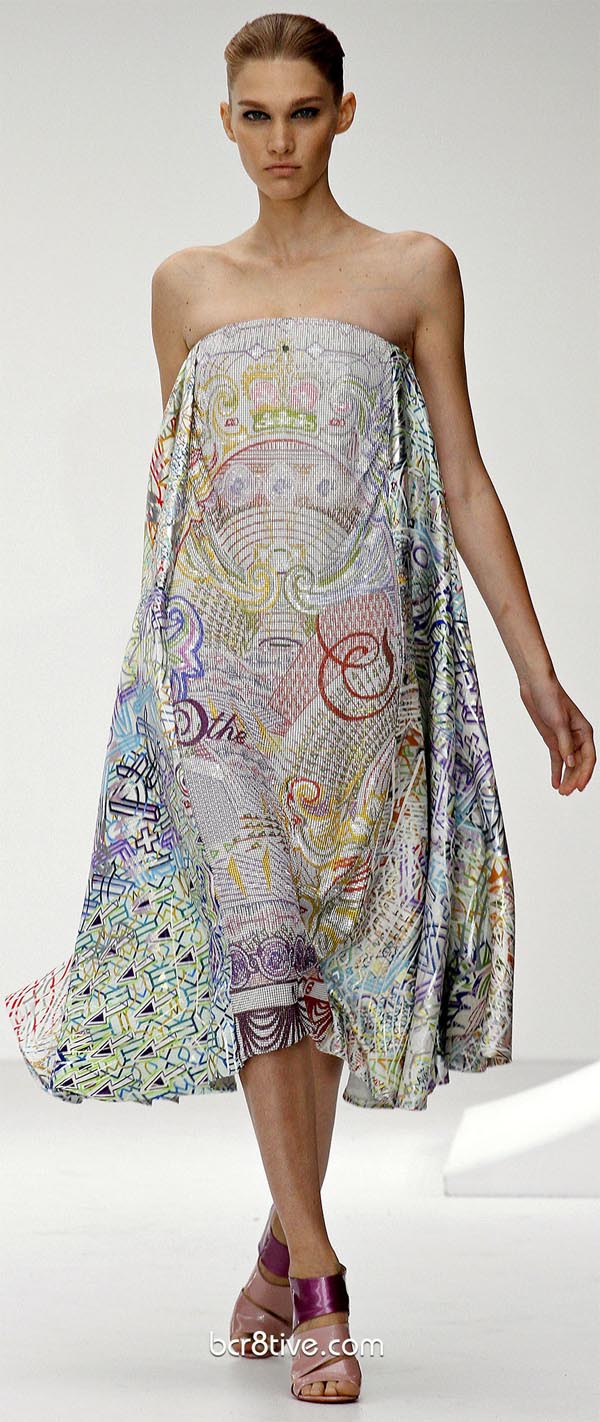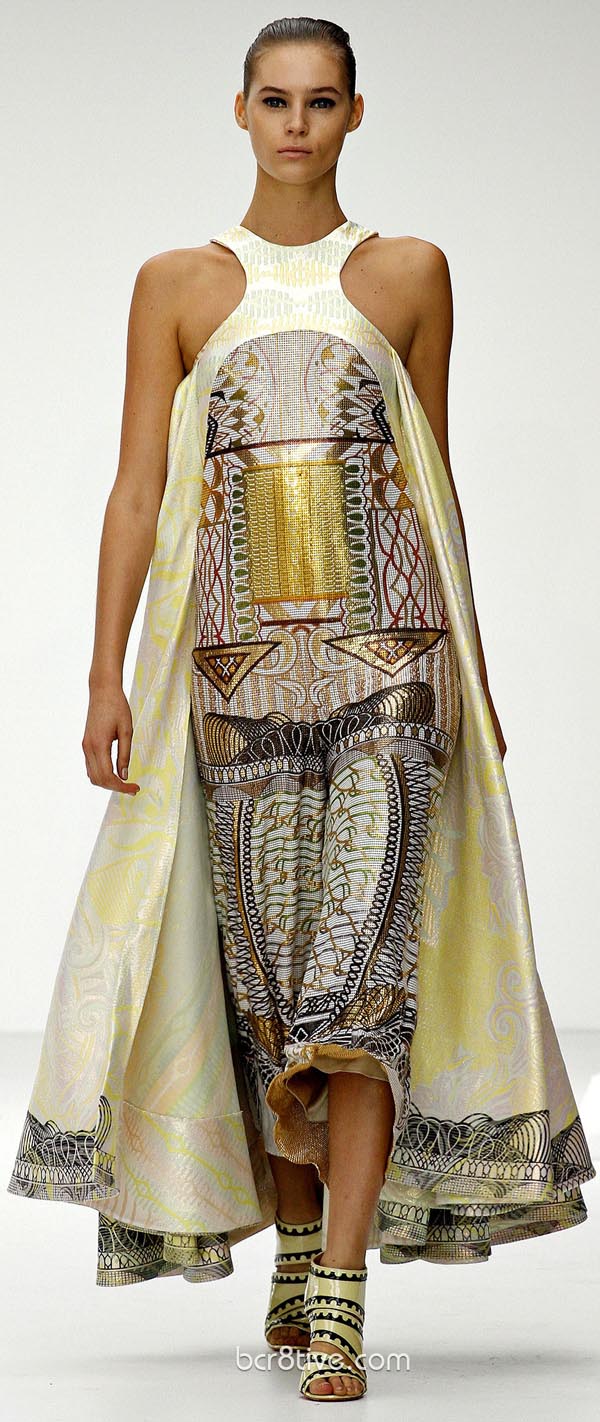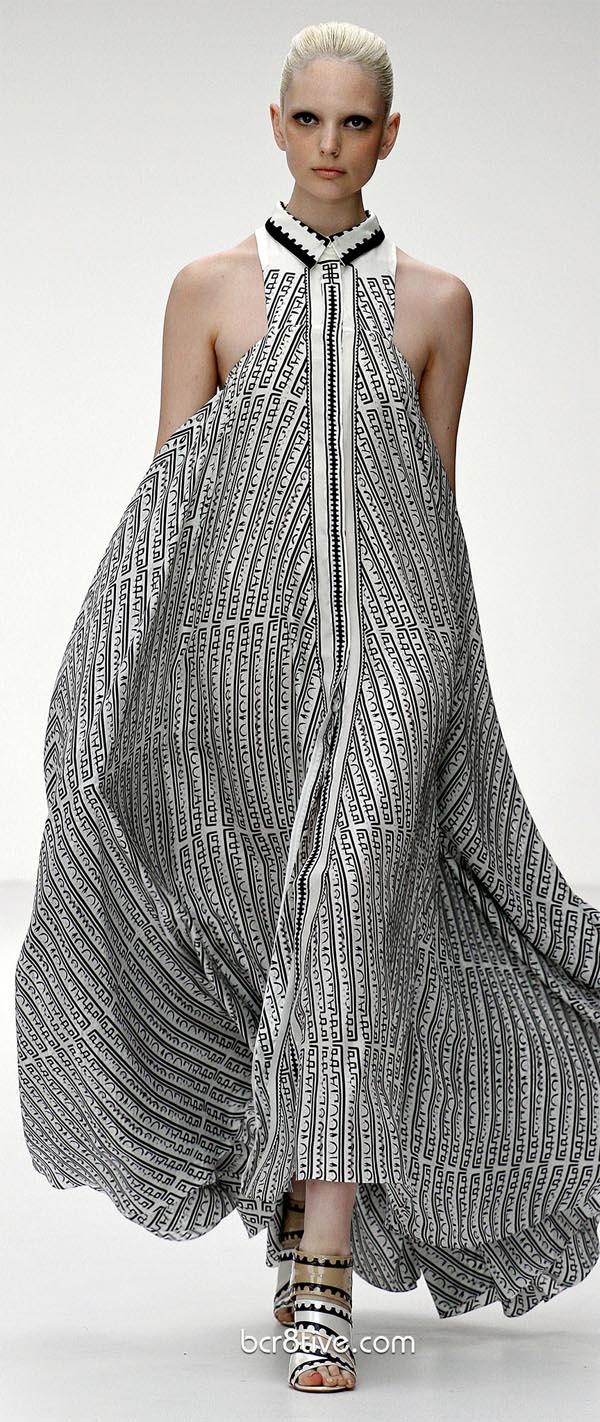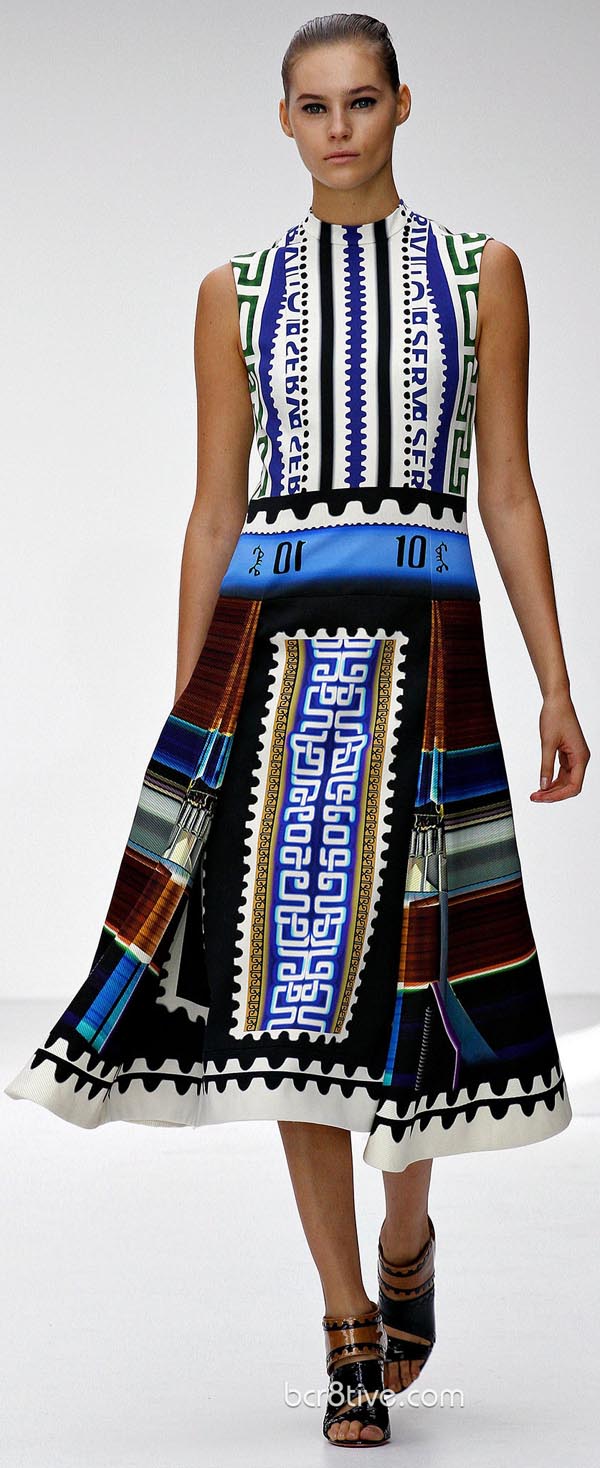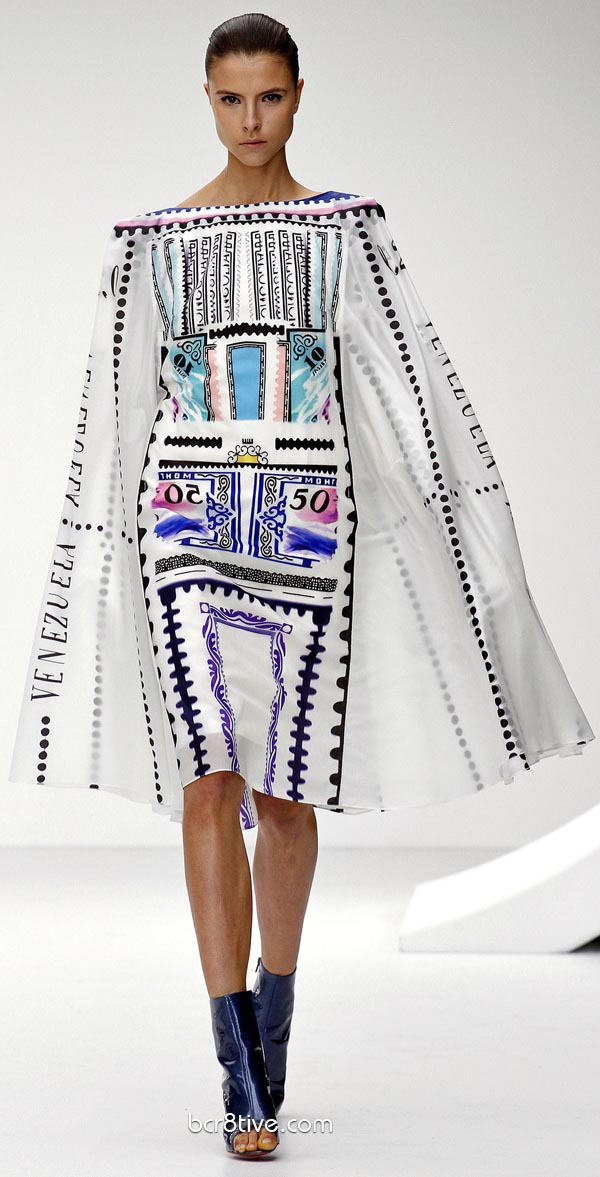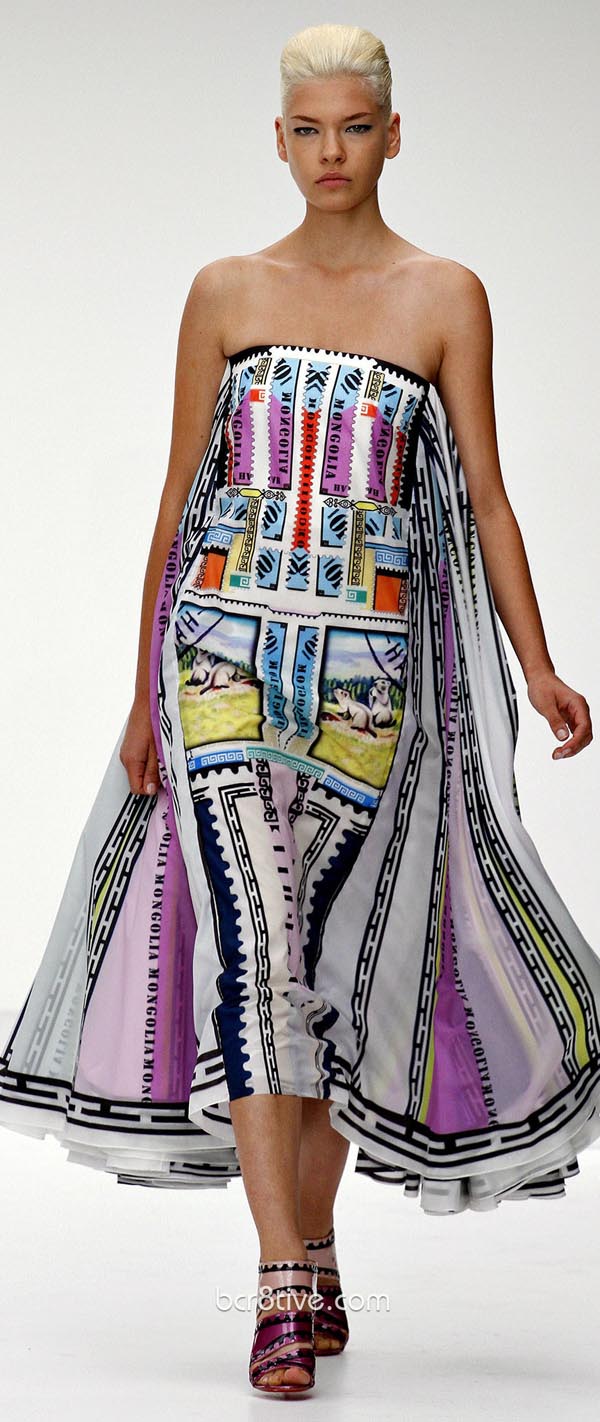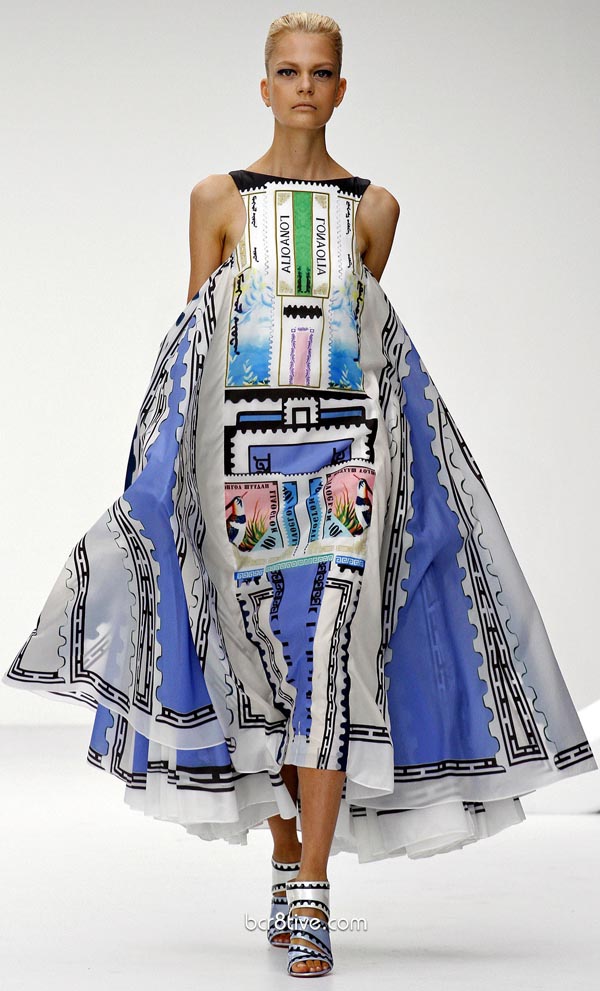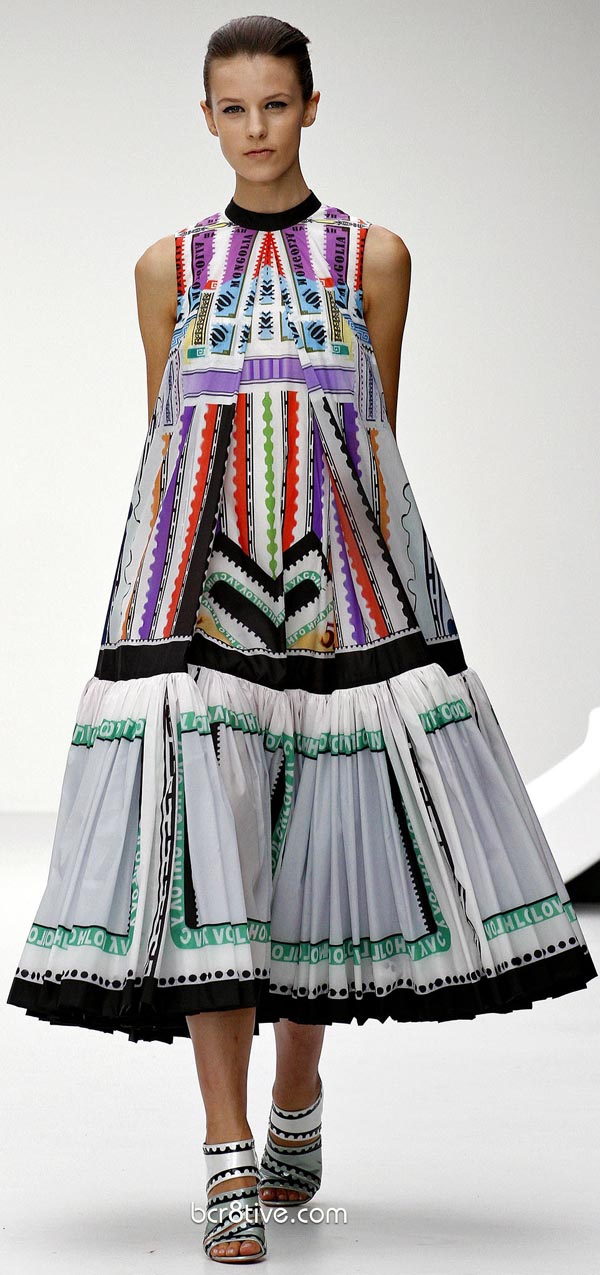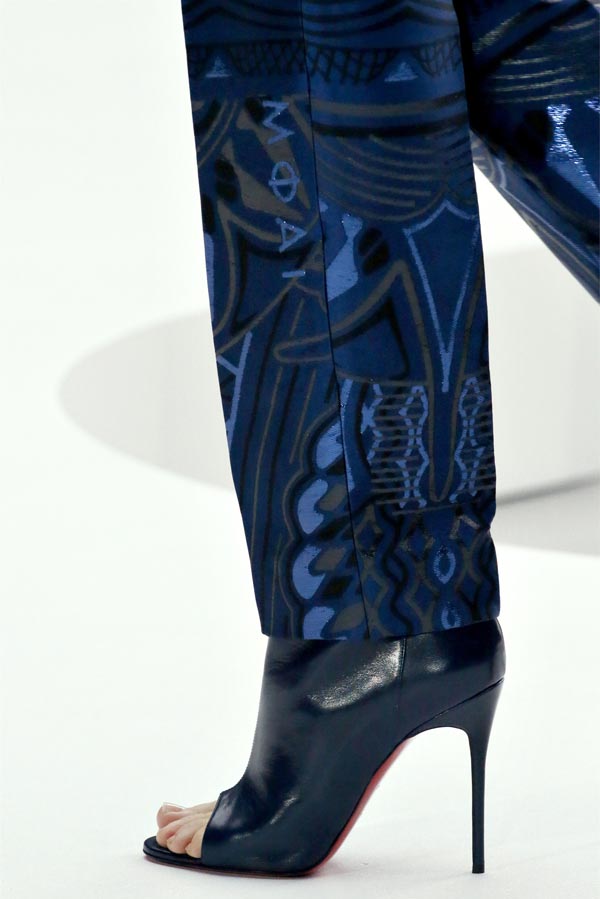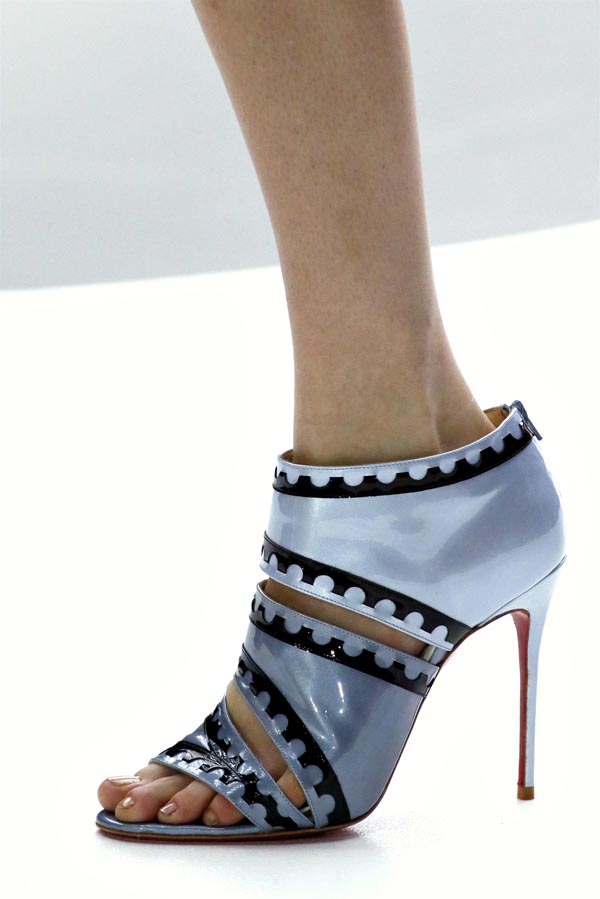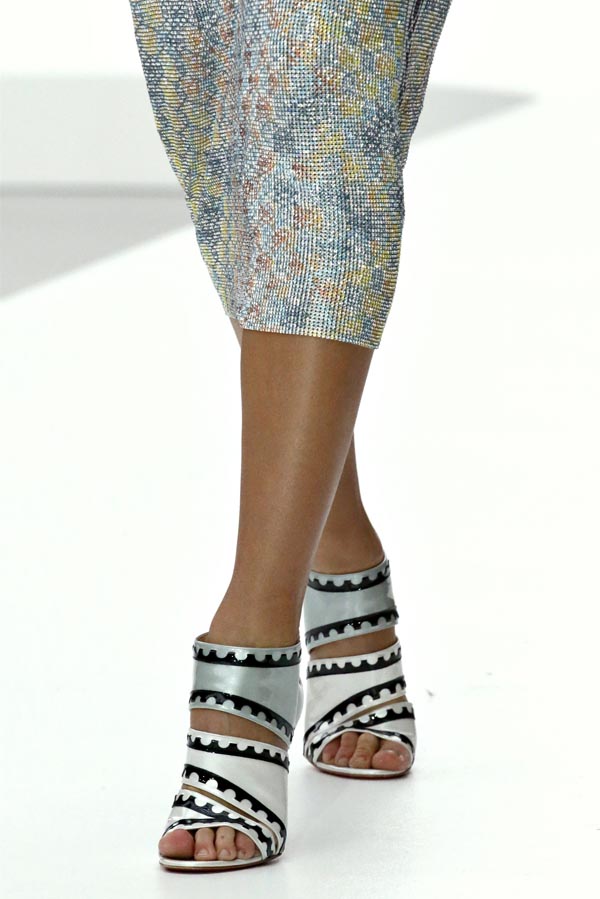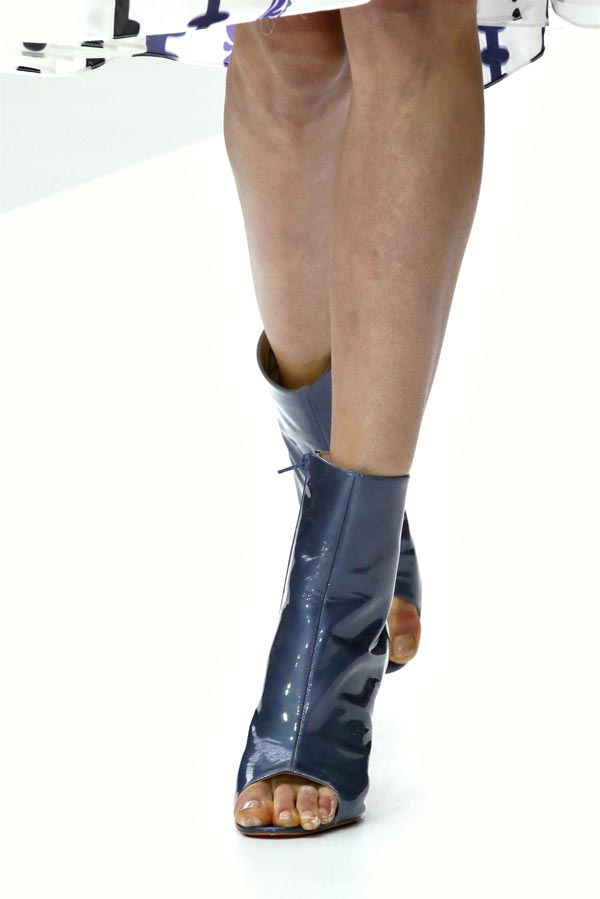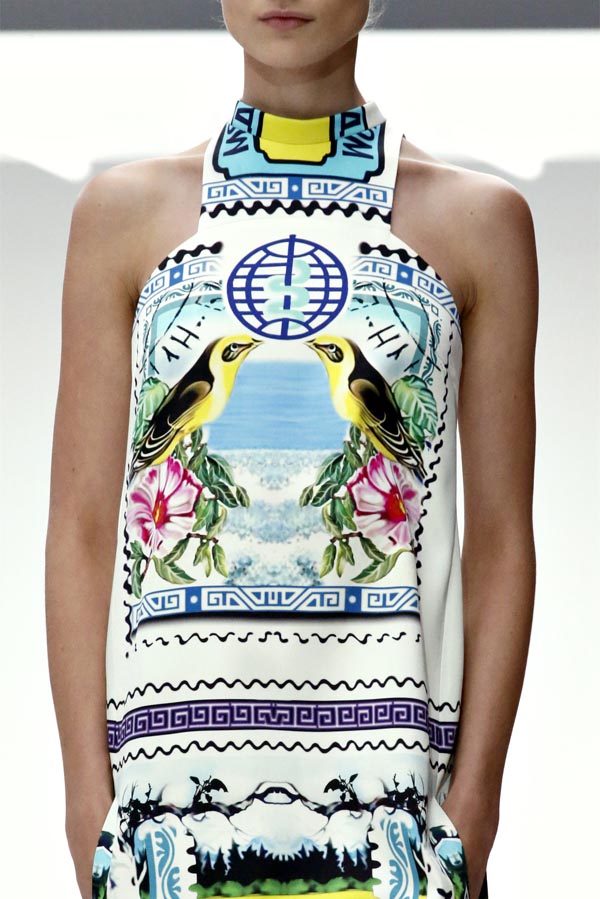 Mary Katrantzou Spring Summer 2013
Mary Katrantzou Spring Summer 2013
was last modified:
February 4th, 2018
by