Creative LED Holiday Lights
Indoor LED Holiday Lights have developed over the years to include a wide variety of creative lighting designs to decorate for the holidays as well as throughout the year. The advent of LED lighting allows for many flexible possibilities since they don't radiate heat, therefore they do not pose the same fire hazard concerns as traditional string and bulb lights. To be completely safe, check to see that the LED product you're interested in is ENERGY STAR certified.
What I like the most about these clever LED light decorations, are the soft, whimsical, and even romantic moods they create as well as the fact that you can use many of them all year long and not just for the holidays. They're also inexpensive to buy and cost efficient to use.

Use these tiny little LED lights inside any decorative glass you like. It can be a domed dish, a fishbowl, colored bottles, vases, inside lanterns or even your best crystal or holiday glasses.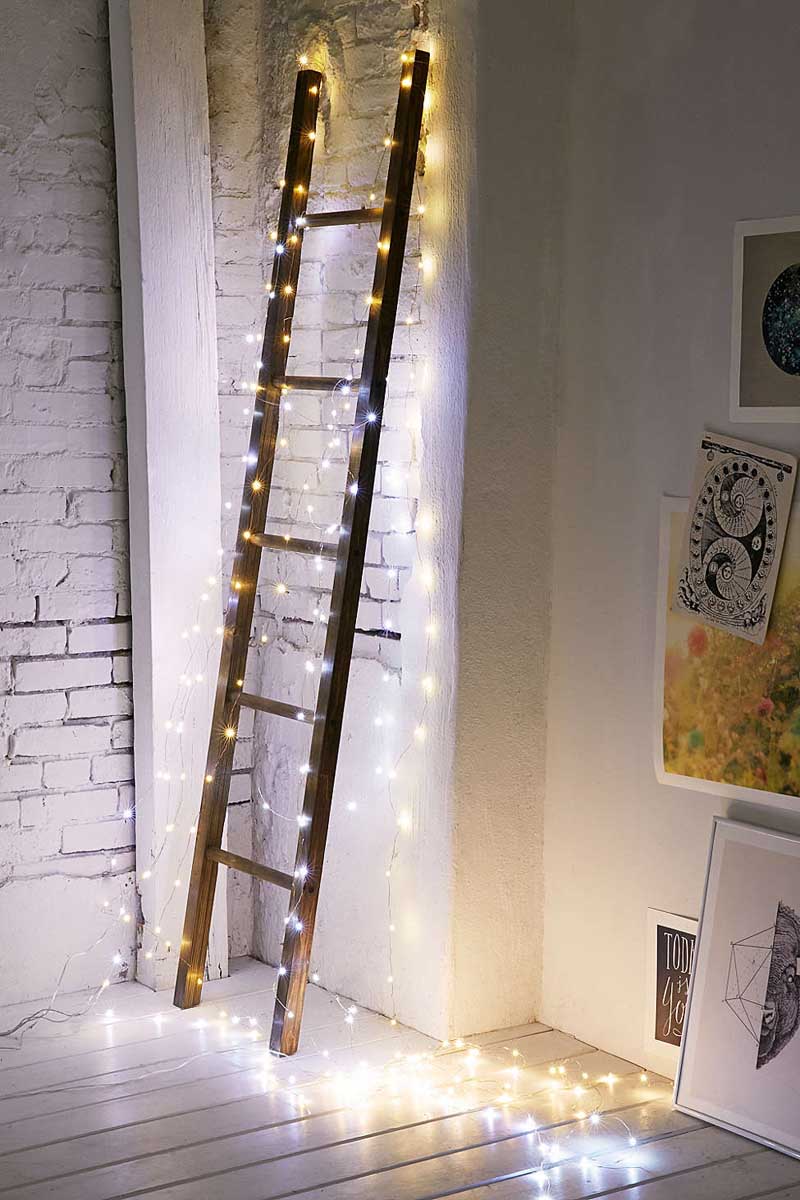 Tiny Galaxy string lights, exclusive to Urban Outfitters, are strung along a delicate silver wire. They're perfect for patios, porches, or just adding a whimsical touch to any space. Here they're used to decorate a small indoor ladder. The ladder could also be decorated with ornaments, bead garland, flowers or greenery. I'd like them on a tall ficus tree or ornamental bushy plant.
Creative LED Holiday Lights
was last modified:
February 6th, 2016
by