Incredibly Creative Pool House & Wine Cellar by Beckwith Interiors
There are many talented Interior Designers and many amazing homes but when I saw these images, I have to confess, I did a double take.  Have you ever seen a glass floor or even conceived of one? The images below are part of the home of Jamie Beckwith of Beckwith Interiors. Beckwith Interiors is a high end interior design firm that also produces a new architectural product line of wood wall and flooring tiles in an array of patterns, woods species and finishes, available exclusively through architects and designers nationwide.
Jamie's design talents are evident in the enormously creative & well thought out concepts that she brought to each and every aspect of this project. The focus of this post is on the 5,300 Sq Ft Poolhouse and the incredibly creative wine cellar that belongs to her even larger 12,398 Sq Ft Home on close to 2 acres in Franklin, TN. The guest house is utterly gorgeous – I only wish we could have as much of a tour of the rest of her home as we did of the Pool House. The home is currently listed on Realtor.com and you can see a photo of it at the end of the post.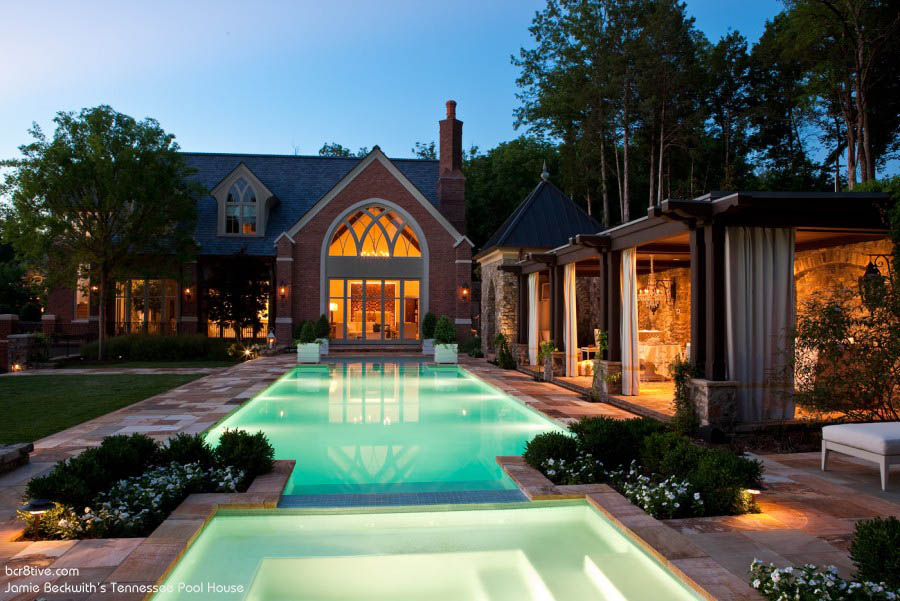 Beckwith Interiors Pool House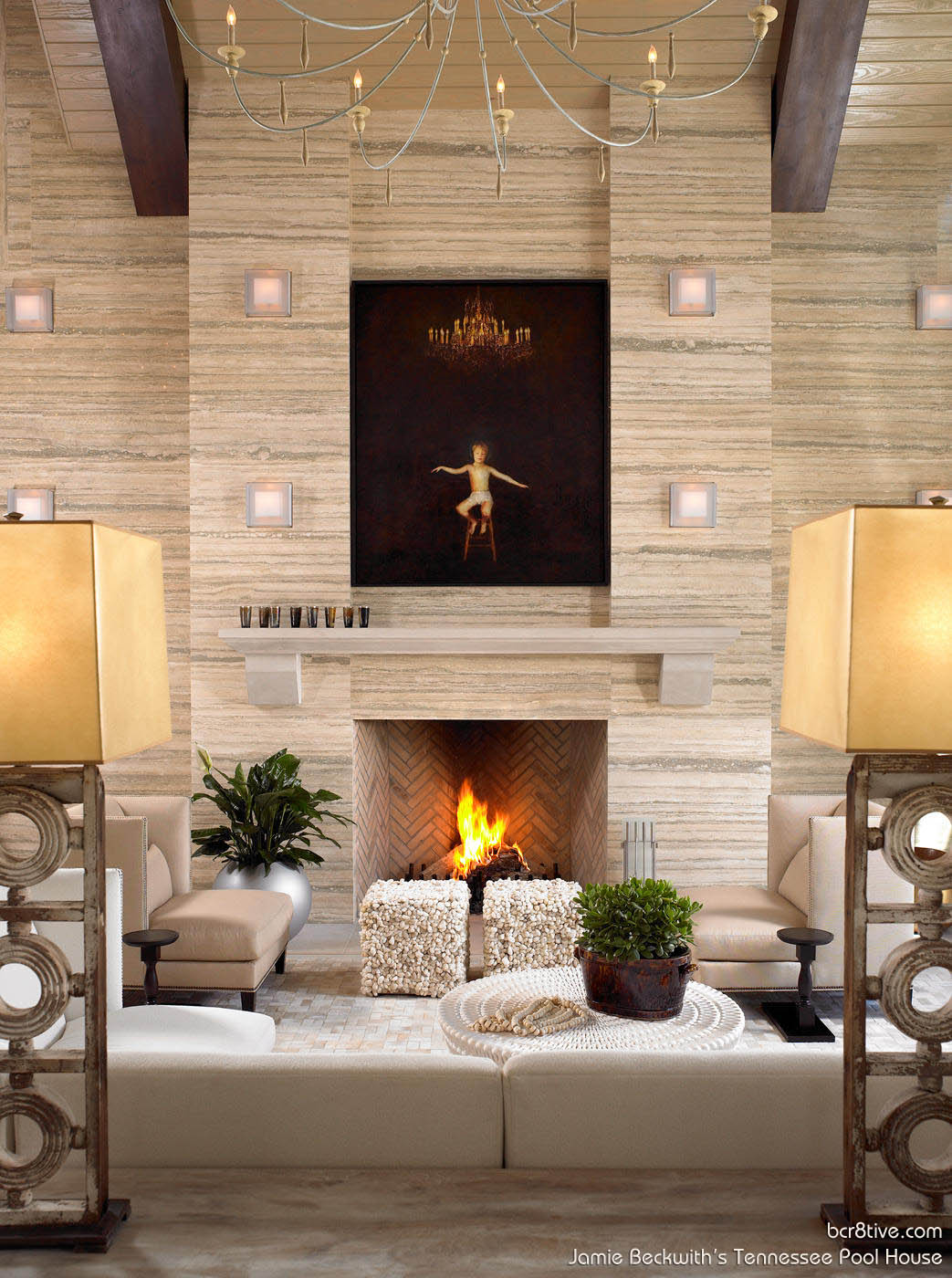 Sitting Area of the Beckwith Poolhouse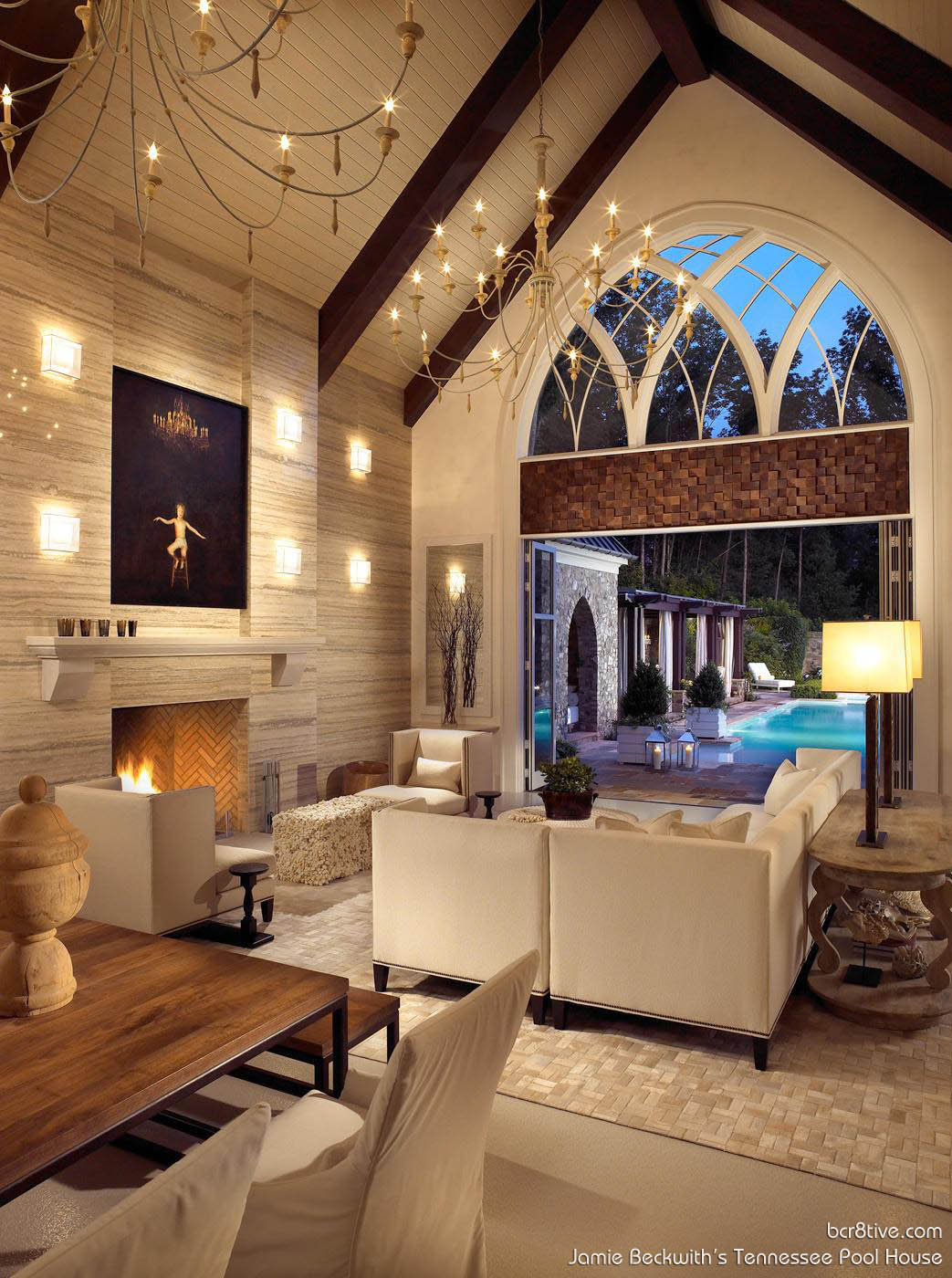 Beckwith Interiors Pool House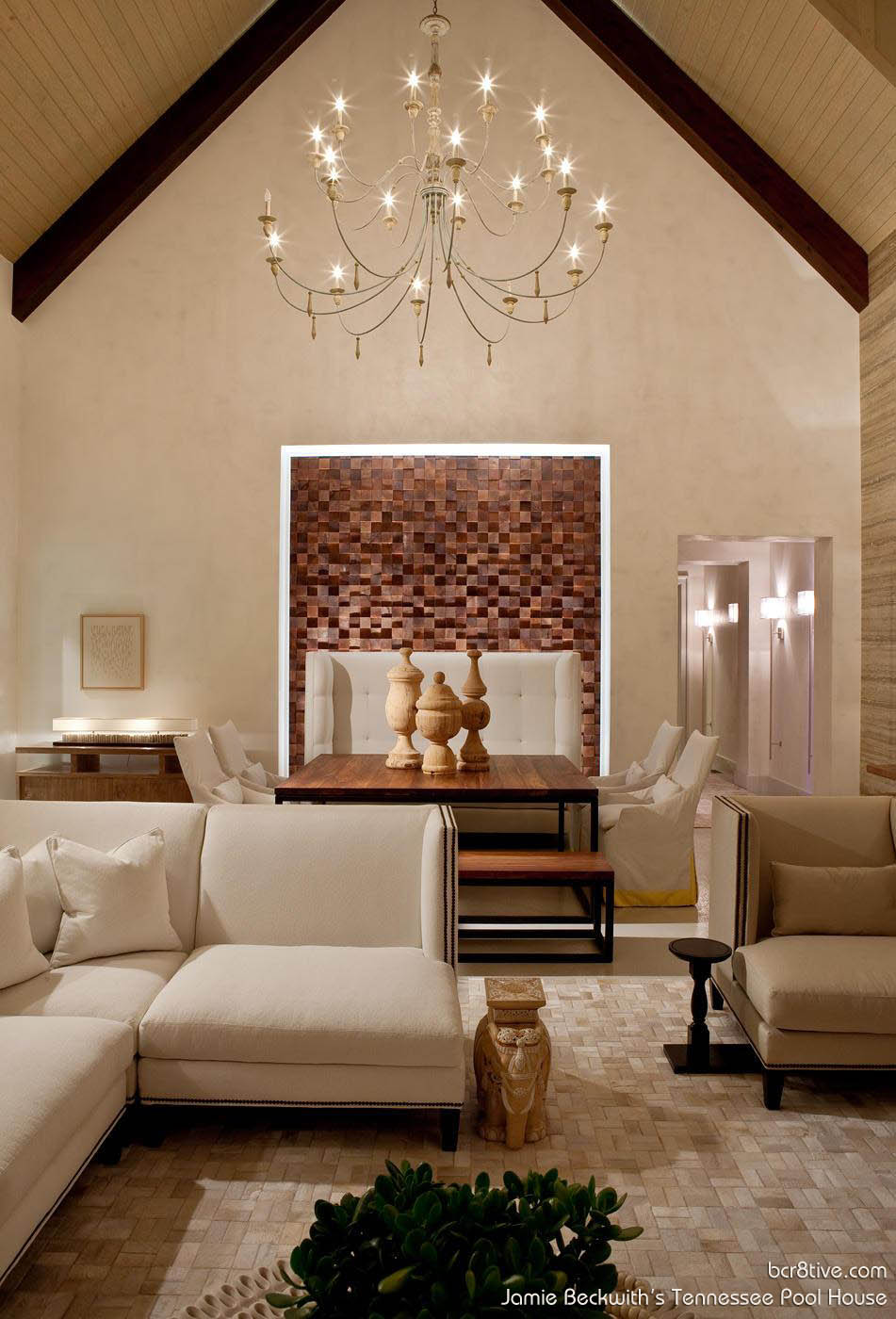 Beckwith Interiors Pool House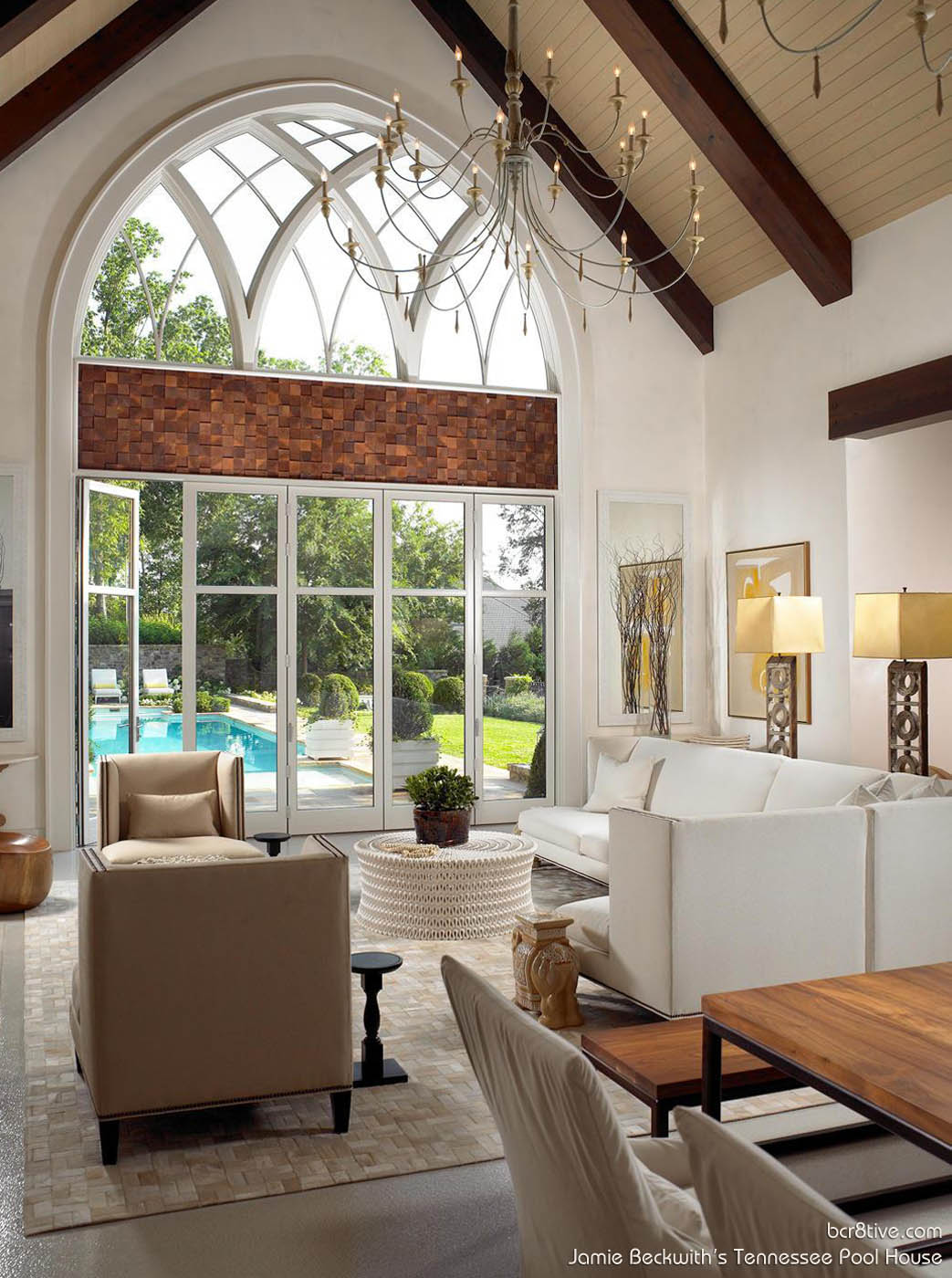 "The wall relief above the entry is a wall-tile product by the Jamie Beckwith Collection."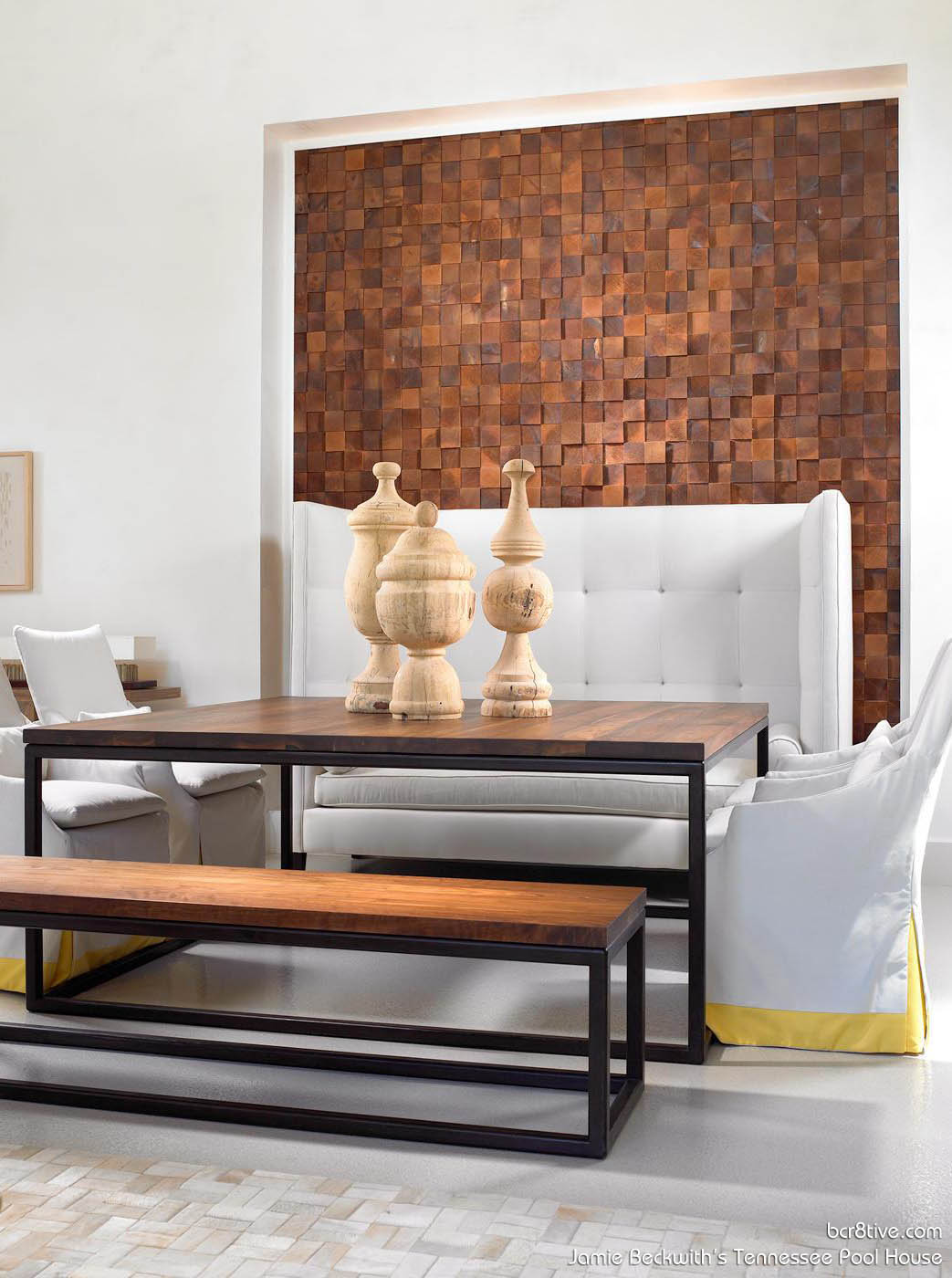 An accent wall made of end-grain wood blocks.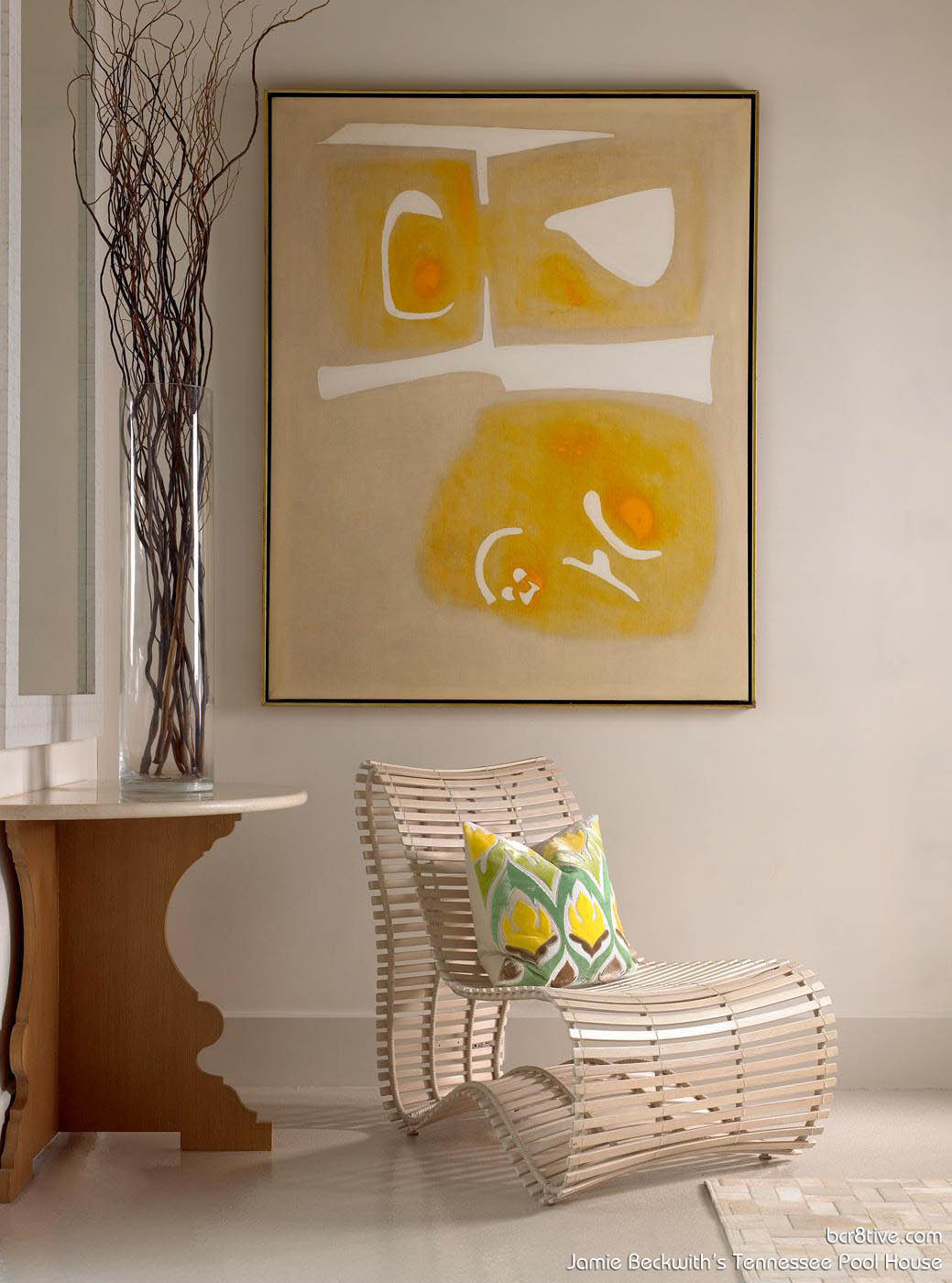 Jamie Beckwith's Pool House – a great eye for texture, shape and color.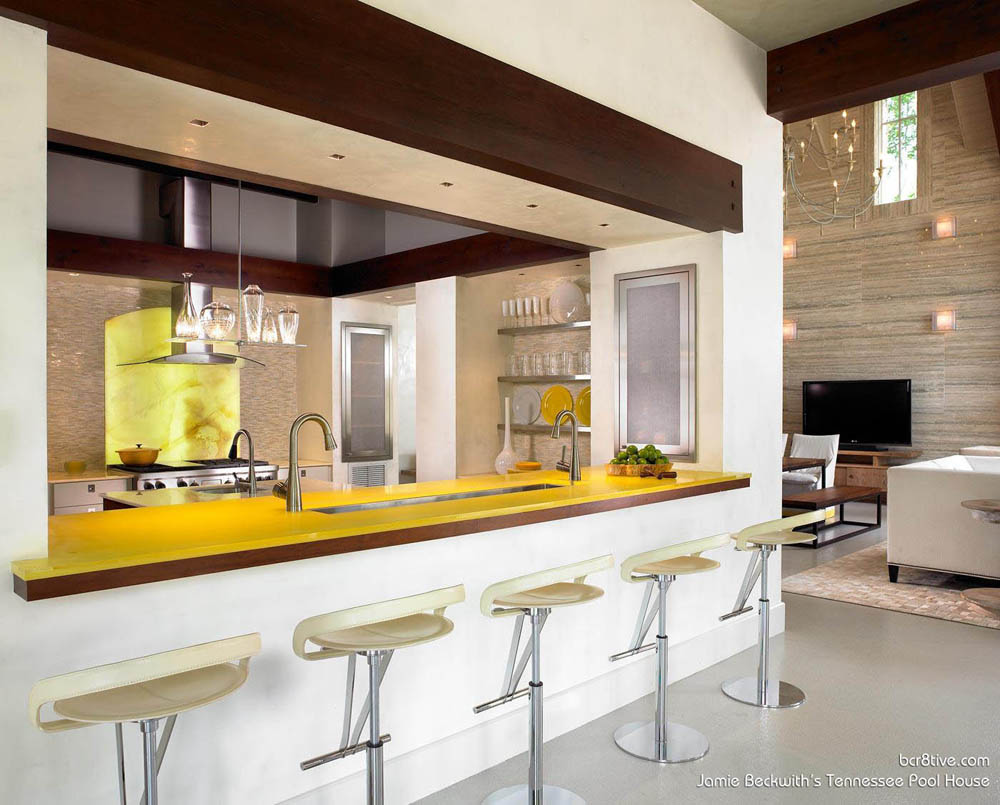 Beckwith Interiors Pool House – Full Service Kitchen for Entertaining
Beckwith Interiors Pool House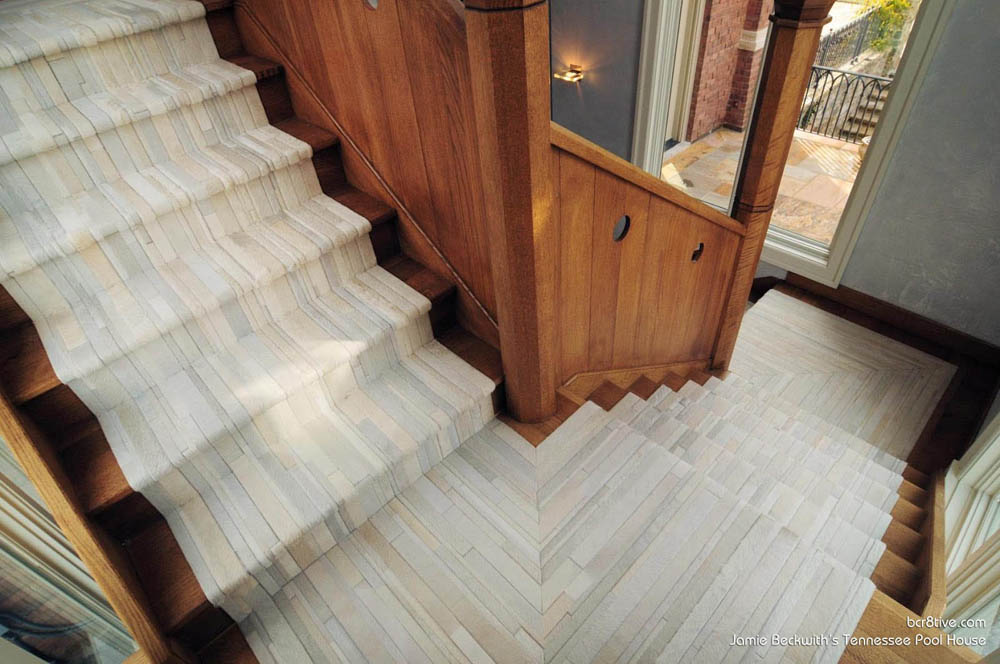 Beckwith Interiors Pool House – The floors are all fabulous!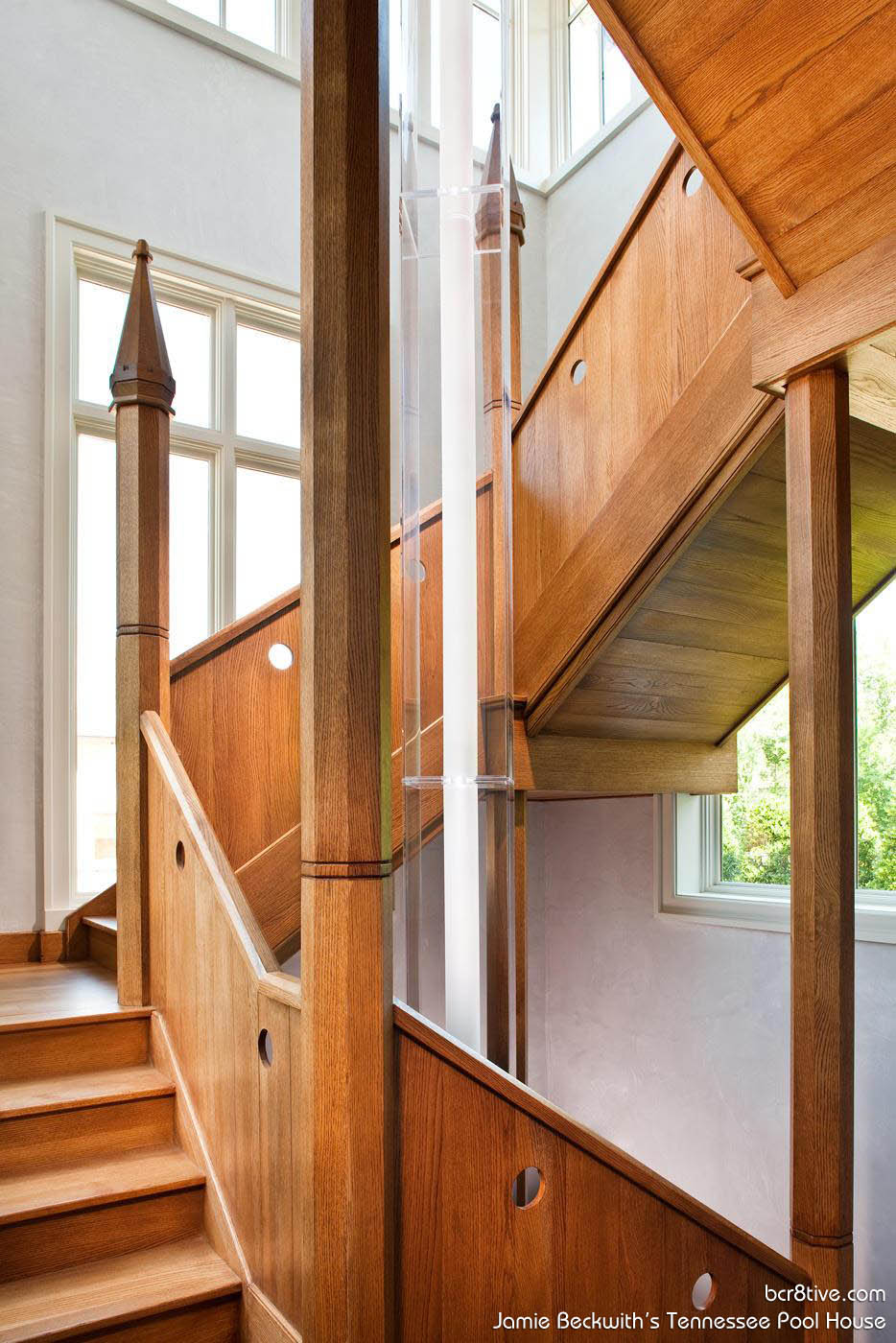 Beckwith Interiors Pool House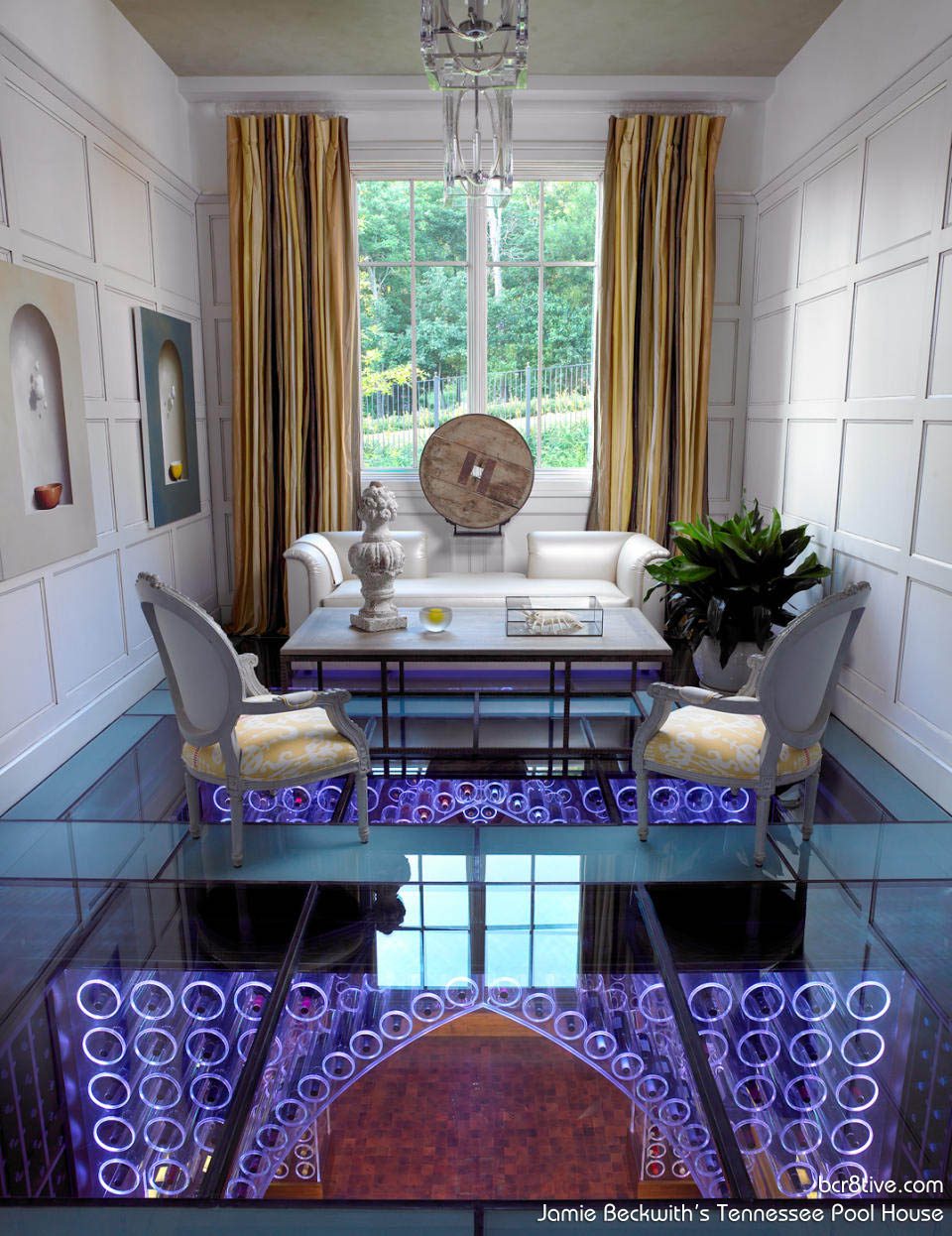 A sitting area in the home sits on top of the wine cellar and has a clear floor that allows guests to look down into the acrylic and walnut wine cellar and enjoy the changing LED lights.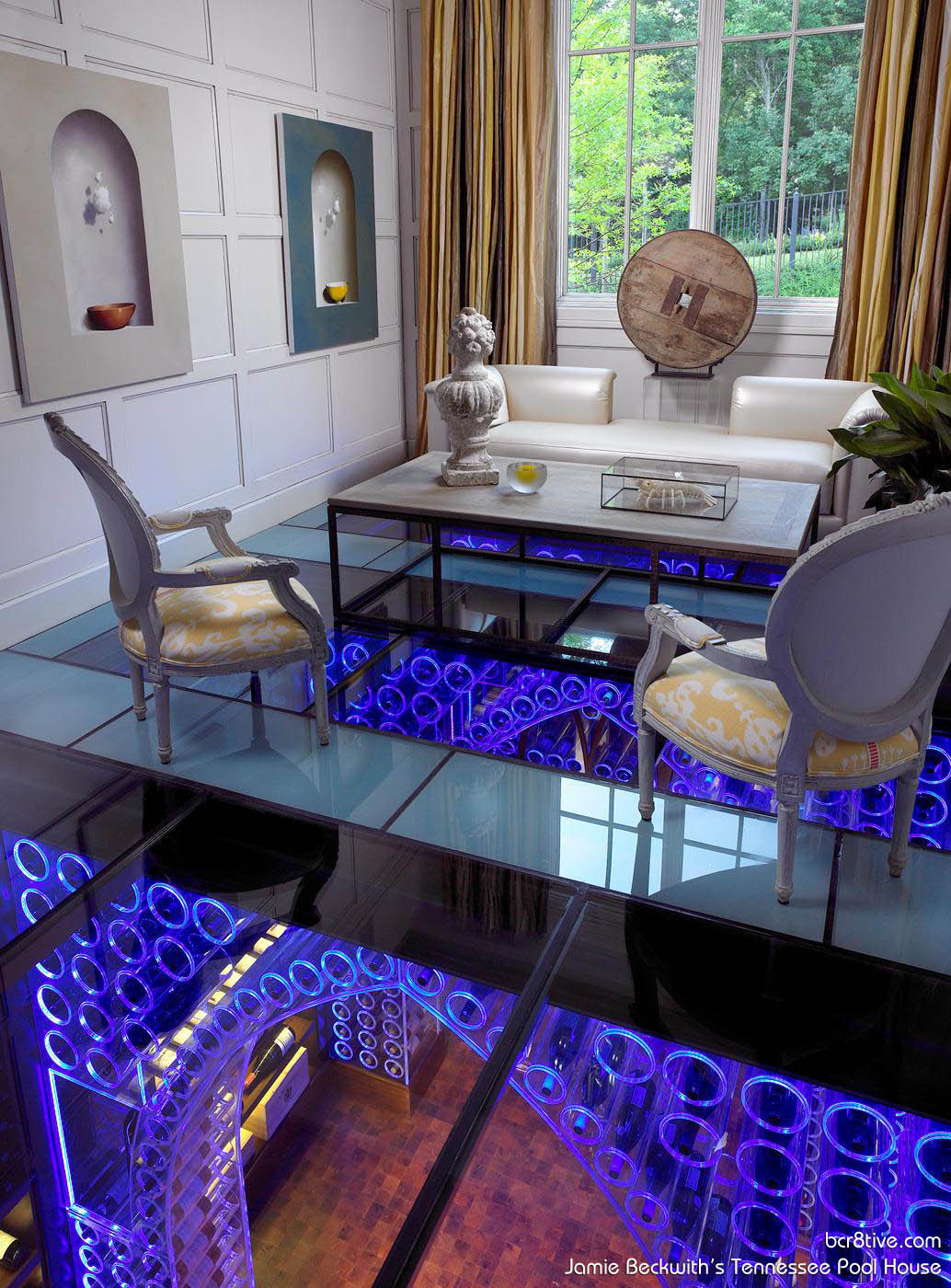 The amazing Glass Floor/Glass Ceiling showcasing the equally incredible & creative wine cellar.
Beckwith Interiors AMAZING Wine Cellar – When they aren't entertaining, a roller shade closes to protect the wine from light.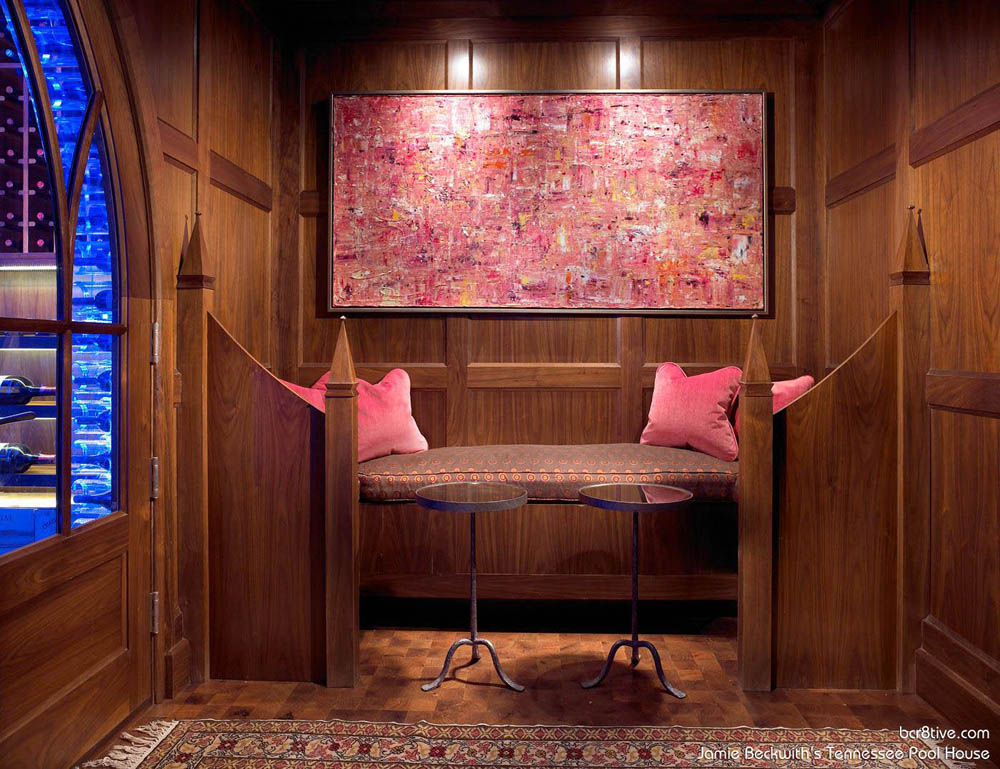 Beckwith Interiors Pool House: A sitting room off of the wine cellar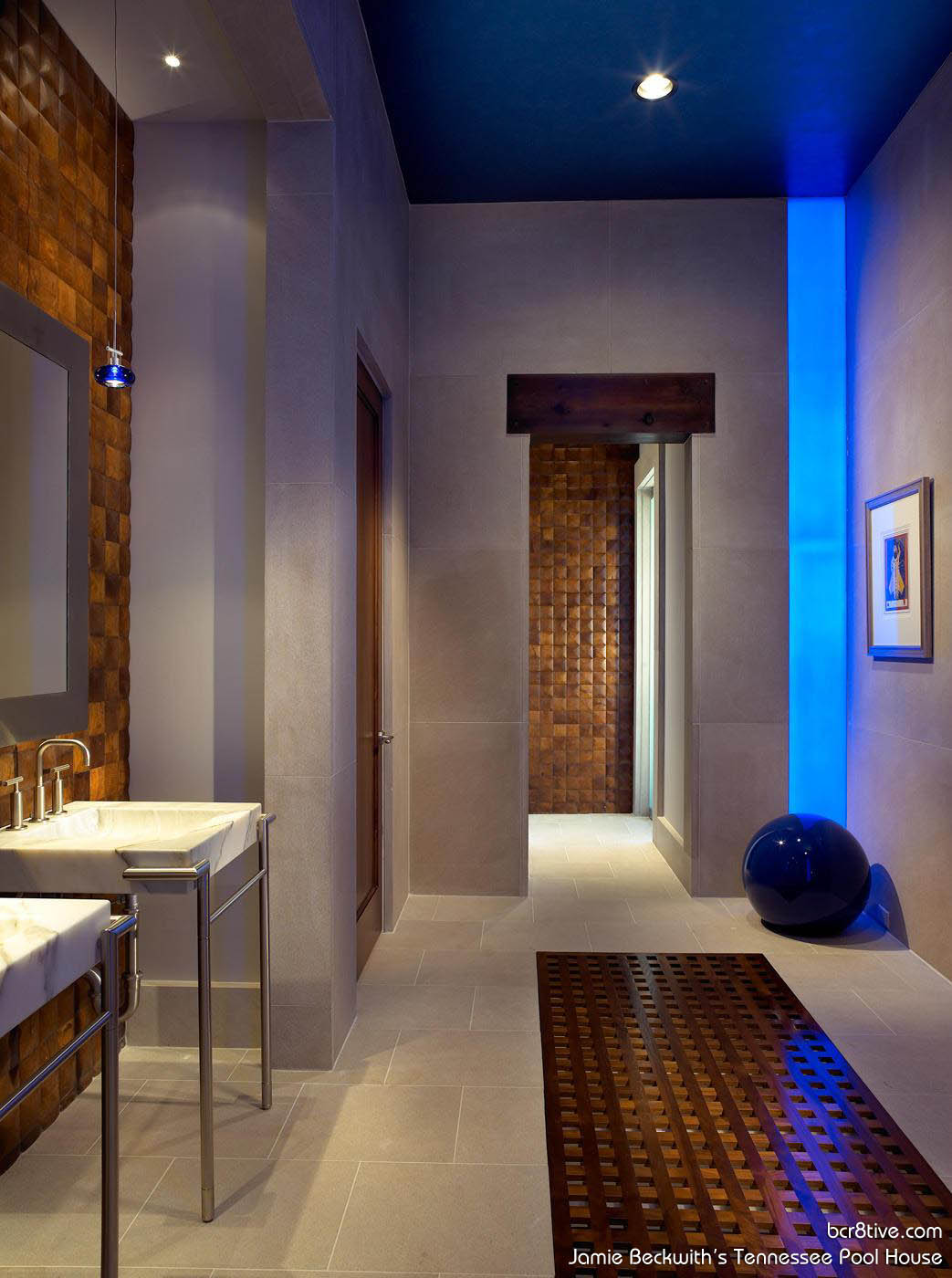 The men's bathroom area with walls entirely covered in limestone panels. On the floor, a walnut "rug" inset & vertical light strips in blue.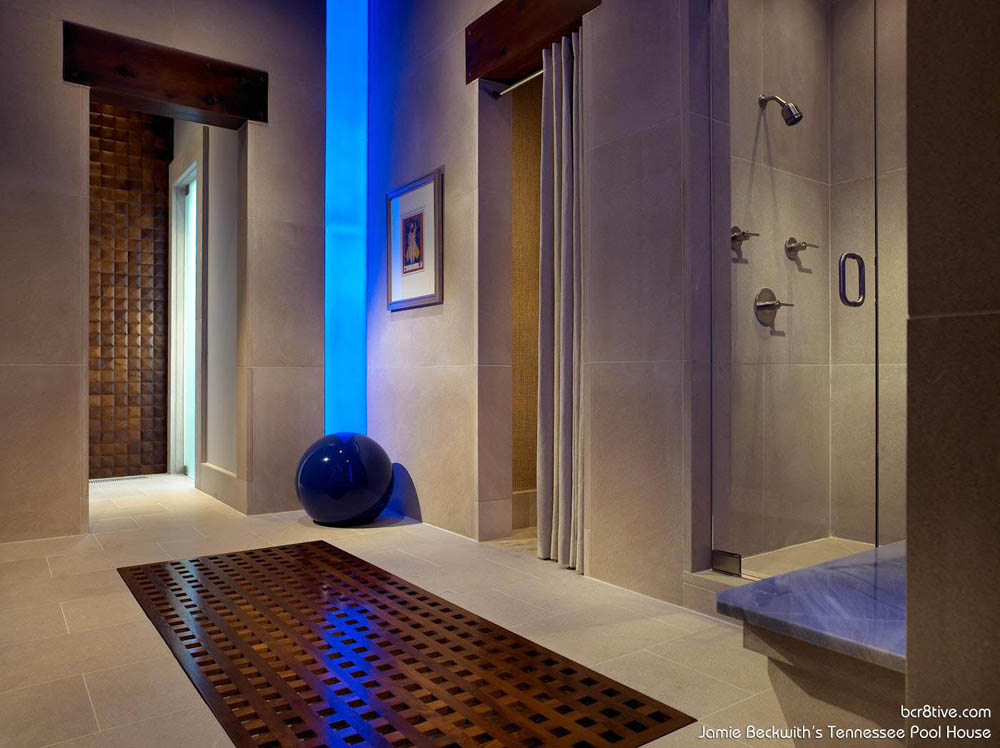 The "Men's" Bath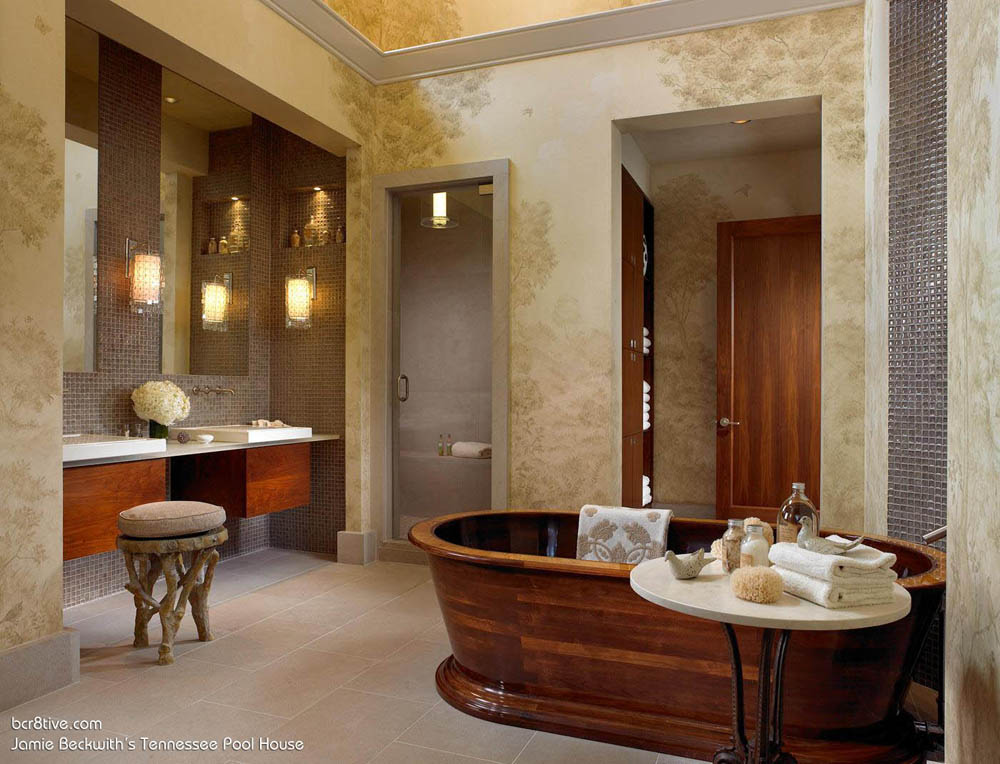 Glamorous Women's Bathroom with Hand Painted Walls, Custom Made Wooden bath Tub & Heated Floors.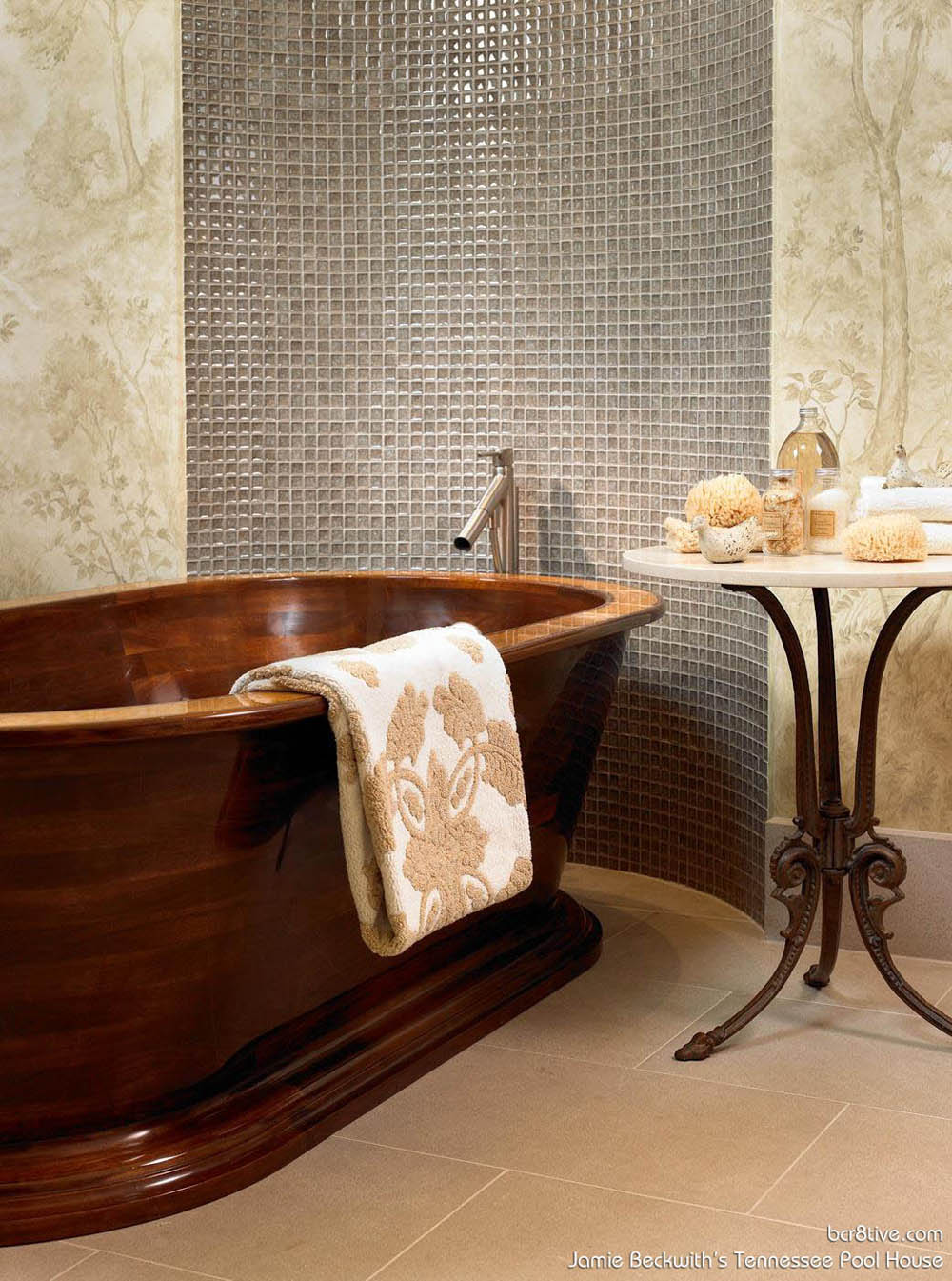 Women's Bathroom with Custom Wooden Bath Tub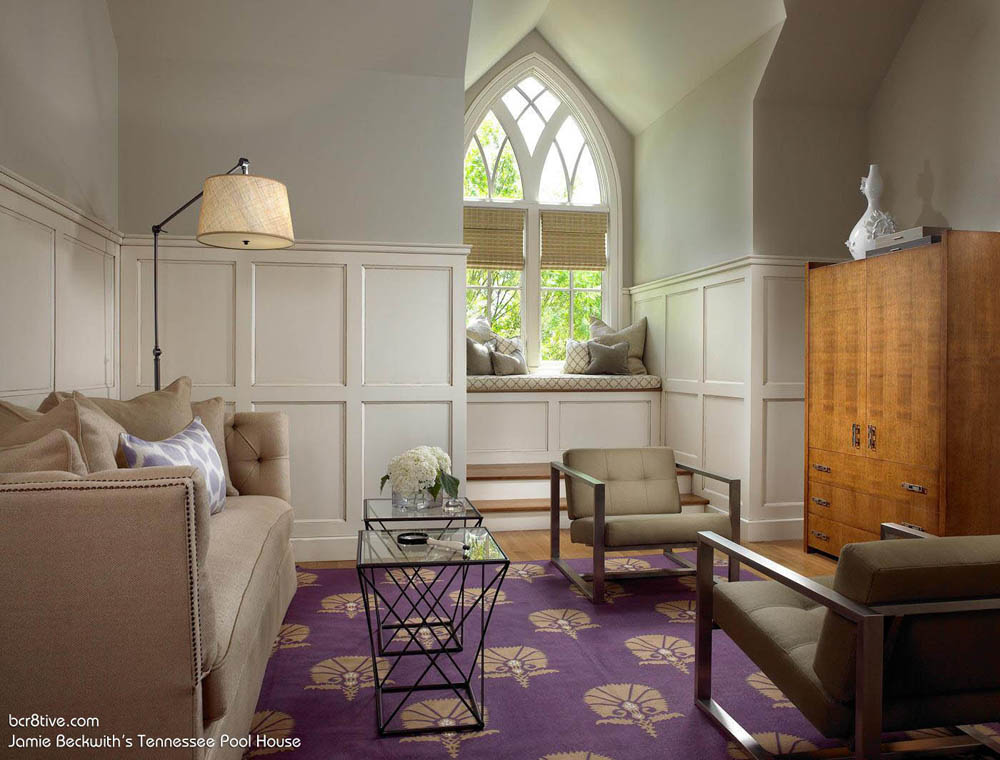 The Pool House features an upstairs apartment for guests or family. It features a bedroom, a full kitchen, a bathroom, laundry and storage areas.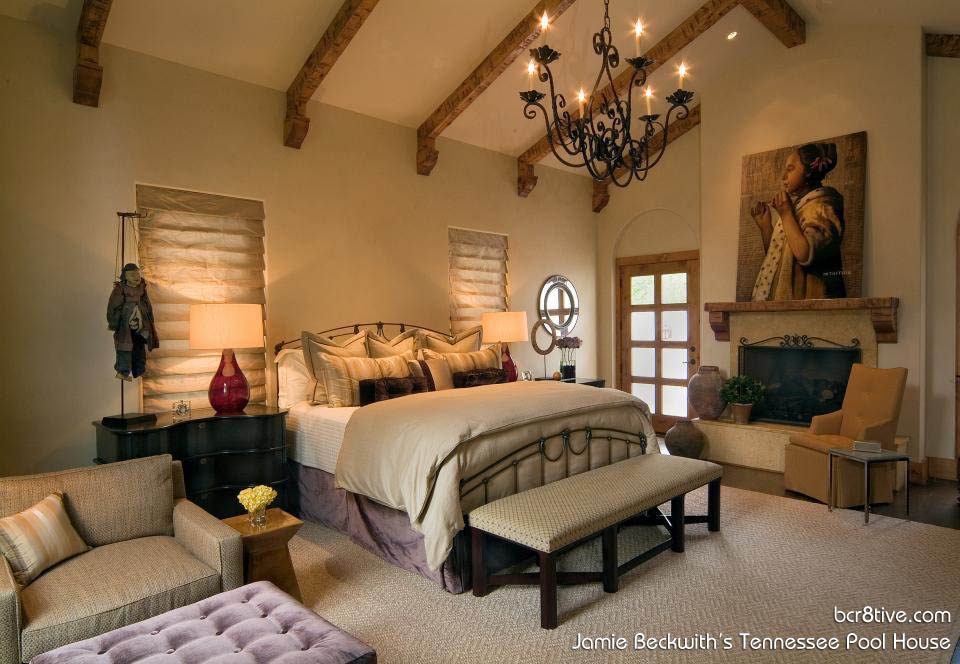 The Bedroom – Rich with Textures, Charm & Elegance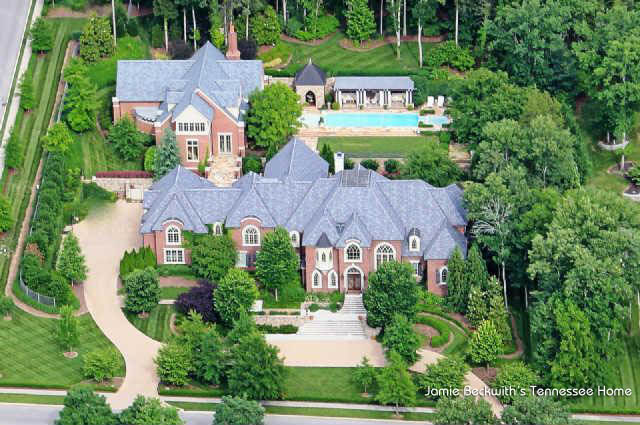 Beckwith Interiors is also on Facebook
Incredibly Creative Pool House & Wine Cellar by Beckwith Interiors
was last modified:
August 11th, 2016
by