Elie Saab Spring 2015 Couture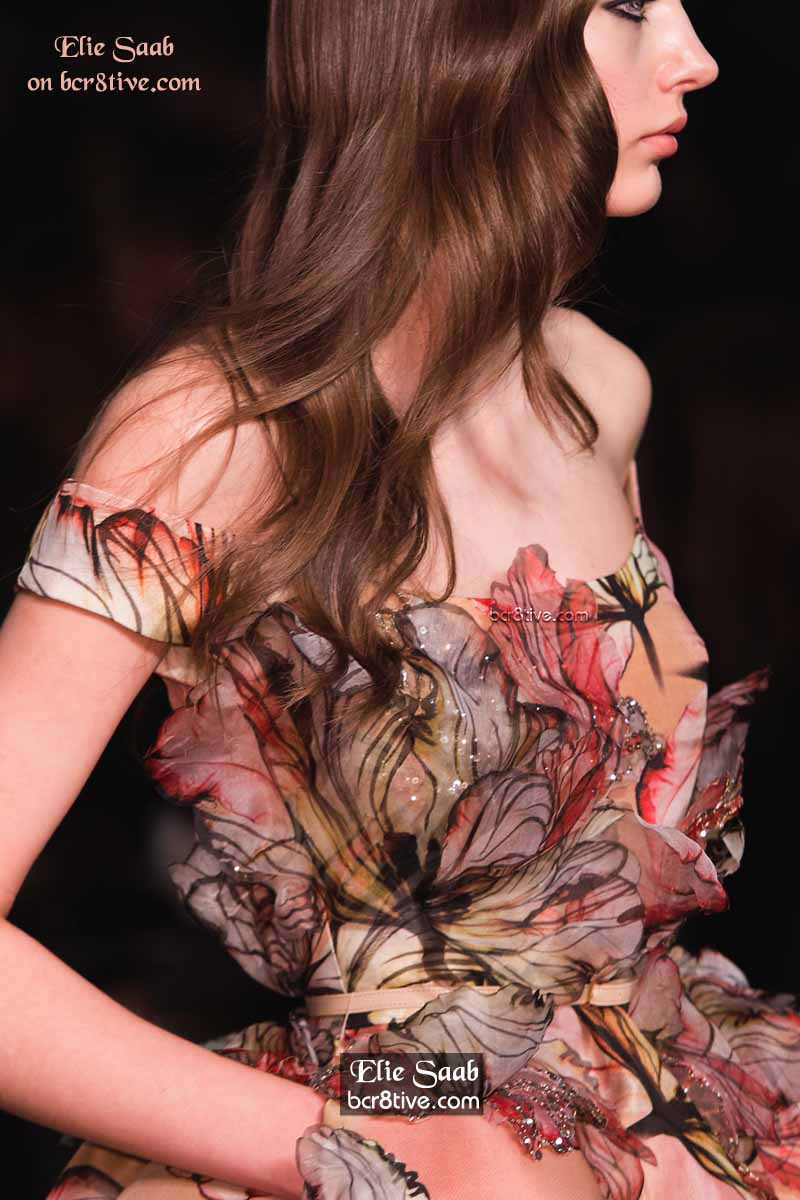 Elie Saab took a trip down memory lane and opened the door to his past, allowing it to inspire him for his Spring 2015 Couture Collection.  At the onset of the show, he had chapbooks passed out to guests that featured a portrait of his parents when they were young. In it, his Mother is wearing a tulip print dress. The inspiration from that dress is woven throughout this ensemble. A botanical theme permeates Elie's signature style with embroidered designs and his copious use of glittering beads, sequins and crystals. Taking advantage of the season's sheer fashion trend, he combines airy layers and sheer fabrics with couture embroidery in imaginative floral designs and patterns.
An inspired and refreshing addition to the ensemble, are several above the knee dresses as well as petal-like evening gowns that feature a gorgeous painterly styled floral design as well as light and wispy, 3 dimensional floral appliques. I'm especially attracted to these designs and their watercolor effects as well as the fresh palette that Elie Saab chose. The peach paired with celery green and small bits of bright coral for contrast, defined with black and white is an utterly creative and attractive color combination. These colors, used on the more monotone designs, remain just as fresh and engaging. Ostrich plumes are yet another design element that were infused throughout the collection and though I shy away from animal products in fashion, they do add a lot of Hollywood glamour & flair to the collection.
Visit the World of Elie Saab or Shop Available Styles Below














Shop Elie Saab Fashion Online

Elie Saab Spring 2015 Couture Collection
Please Use the Pinit Button and All Images Will Pin Large and Credit Designers
Elie Saab Spring 2015 Couture
was last modified:
January 29th, 2016
by