Tribute to Dita Von Teese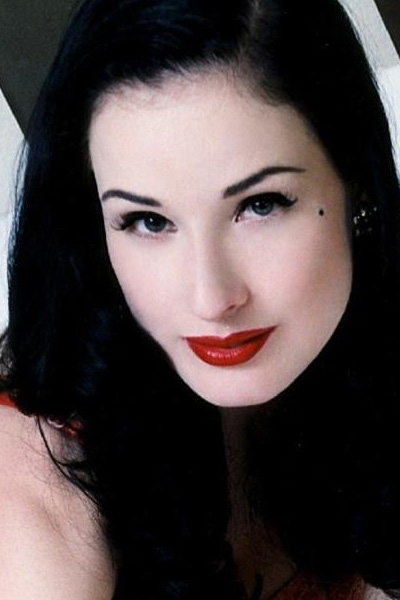 Who is that lady? Why, it's Dita Von Teese!
Born Heather Renée Sweet in 1972 Michigan, Dita grew up as a middle child of three daughters. Her mom helped to foster her fascination with Golden Age-era Hollywood and dressing up – and glimpses of her Dad's Playboy magazines left an indelible impression and ultimately an attraction to the alluring femme fatale and sensual, come-hither lingerie. She has been heralded as the Queen of Burlesque, and if you recall those older Playboy magazines, you'll readily recognize some of their more iconic props in her well known Burlesque shows. For example, the vintage martini glass and tiny little nude brunette that adorned it in little more than arm length gloves, thigh-high stockings and high heels.
What I find especially likable about her is the fact that she created herself as a glamour icon, much as Marilyn Monroe did, and maintains her own personal style. She knows what she likes and what looks good on her and she works it.  She's not a conformist. She isn't swayed by trends. She's a classic beauty with an alabaster complexion and perfectly manicured raven hair and she is never without her signature red lipstick. The MAC Cosmetics' Viva Glam VI campaign is by the way, "a collection of lipsticks and lipgloss where 100% of the proceeds are for worldwide AIDS charities and to raise awareness for HIV/AIDS", and is about to debut in December 2015, via her collaboration with Mac Cosmetics. This all comes on the heels of having launched her new book, Your Beauty Mark.
In 2014 Dita debuted her own personal Lingerie brand and partnered with top quality retailers; Bloomingdale's, Nordstrom, Dillard's, Bare Necessities and Luxury Lingerie Shop, Journelle. In addition to her Lingerie, she also has a full range of very sexy Eyewear and if that isn't enough she has a fragrance collection too! This entrepreneurial bombshell is creative!
Dita has topped best dressed lists and has truly been an artist's muse. She has performed for famed Designers like Jean Paul Gaultier and Christian Louboutin. She's a shoe-in for Jean Paul's fabulously eccentric creations and she rocks a red bottom shoe. She has walked the runway for many high profile designers and many more charity events and is often seen in the front row of her favorite designer's shows. She is an advocate for feminism and also PETA and appears in several of their ads. There is a lot more to this woman than being a pretty face!
 Learn more about Dita Von Teese  or Shop her Collections above or below!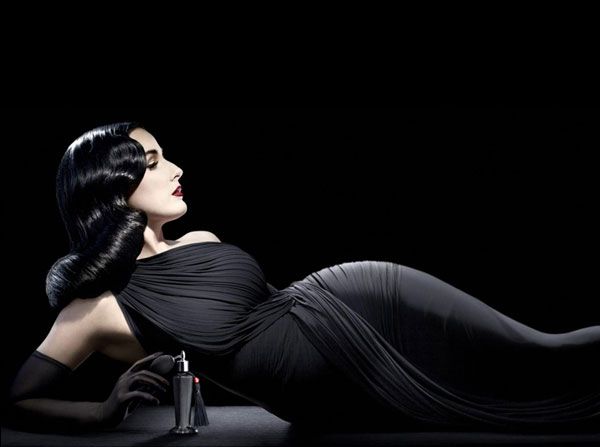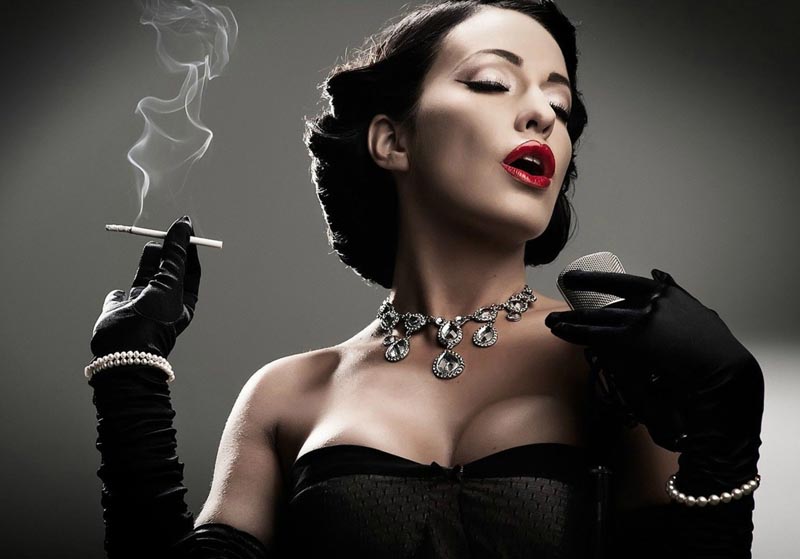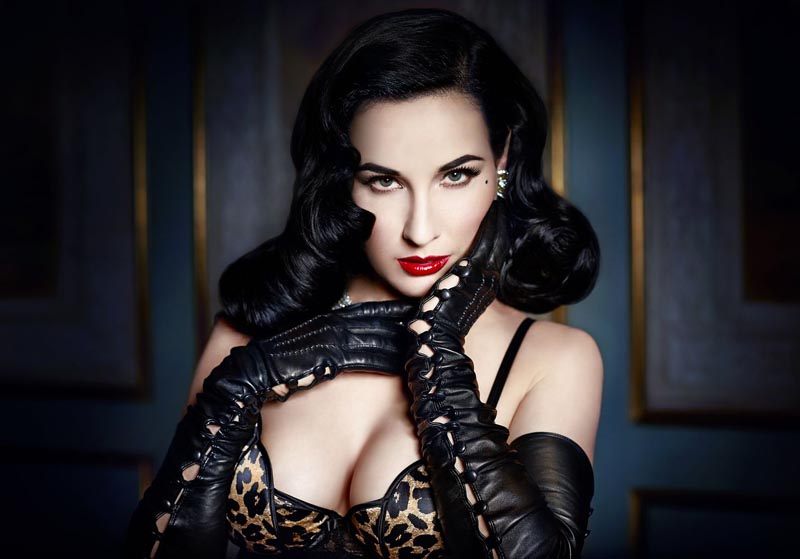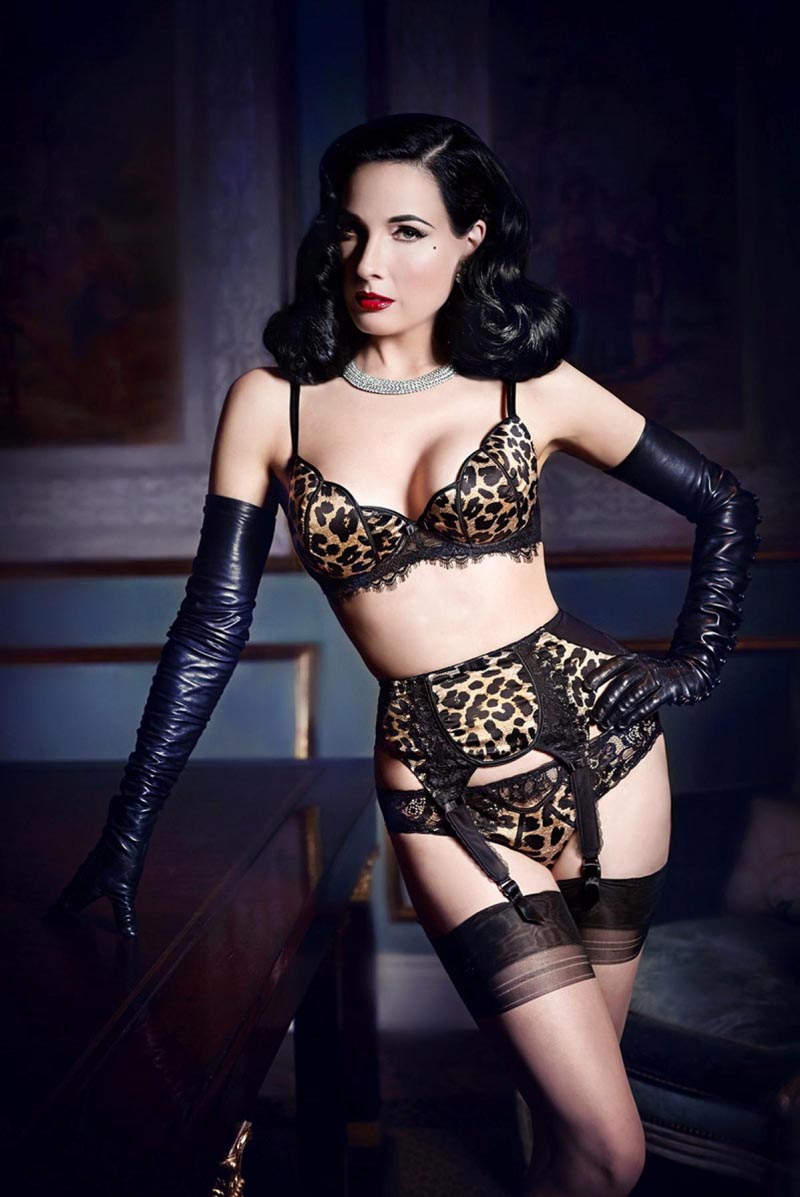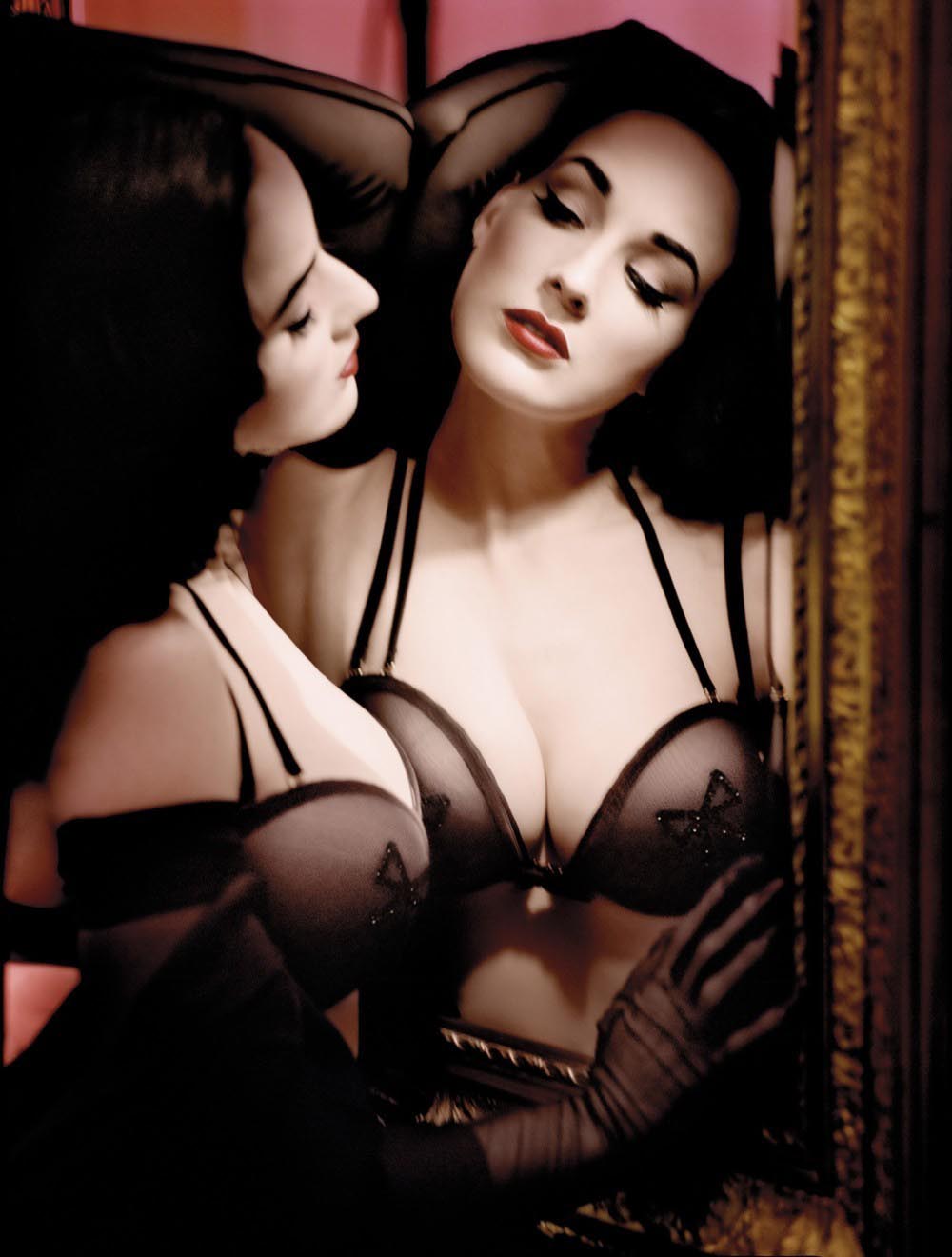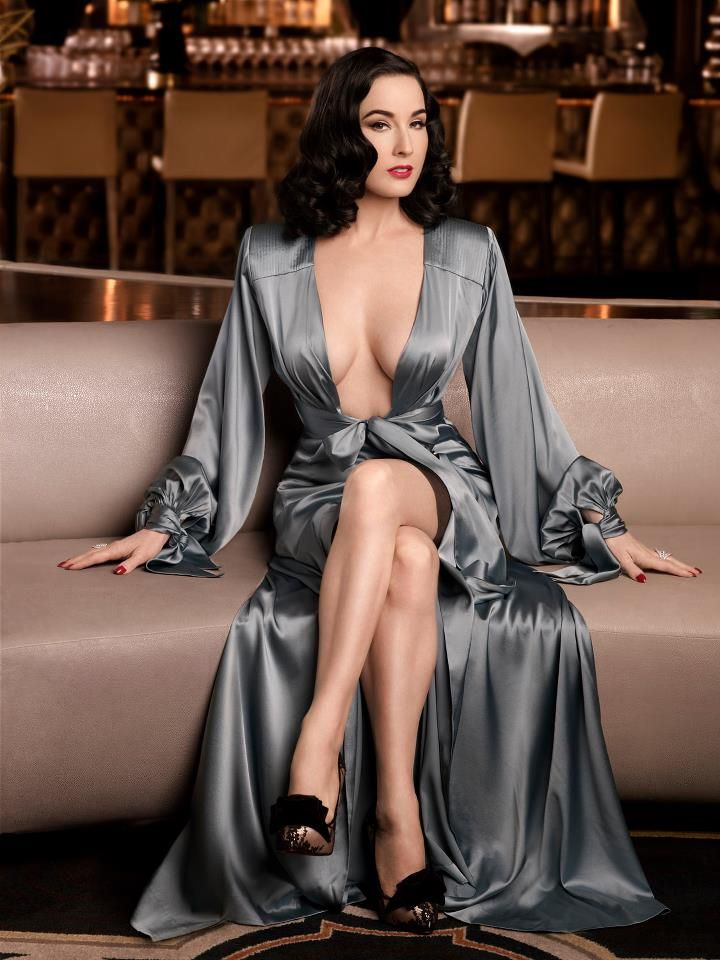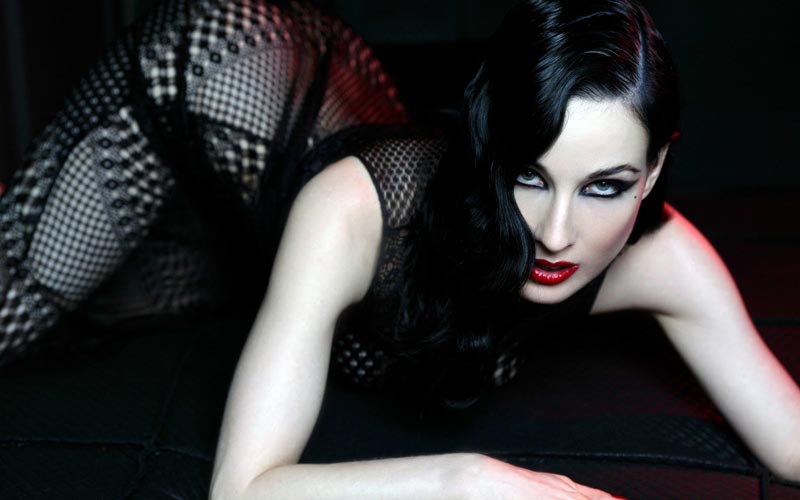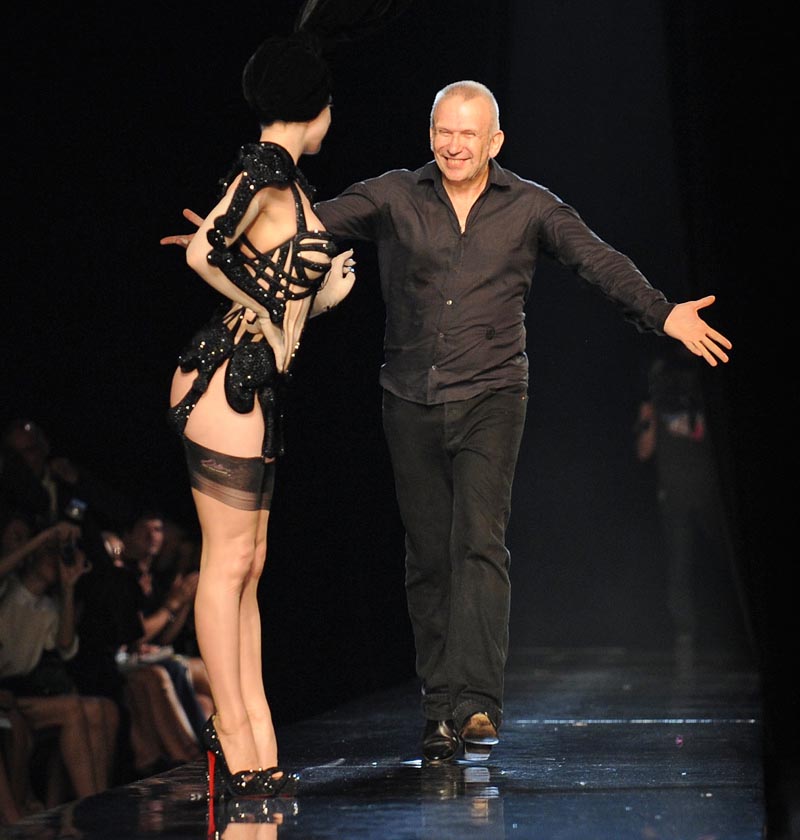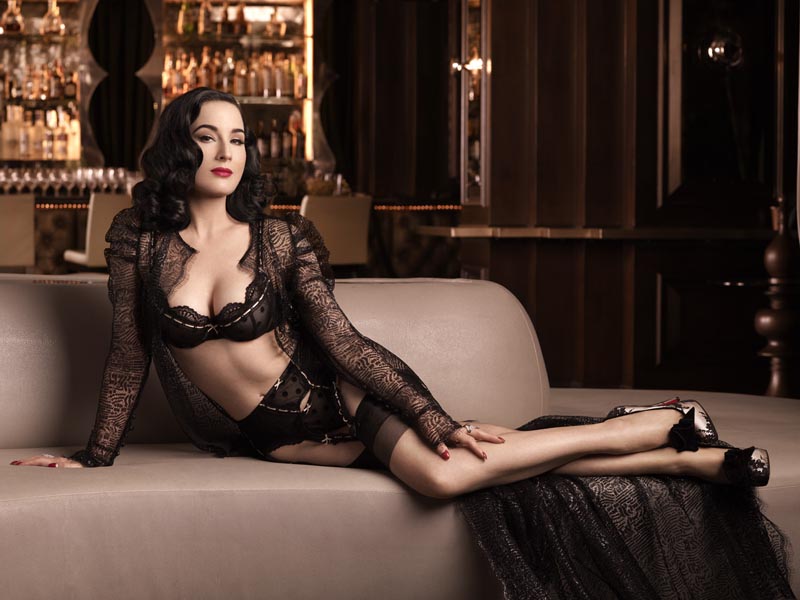 Shop Dita Von Teese Lingerie from Fine Department Stores

Enjoy the Dita Von Teese Hologram at the Louboutin Exhibition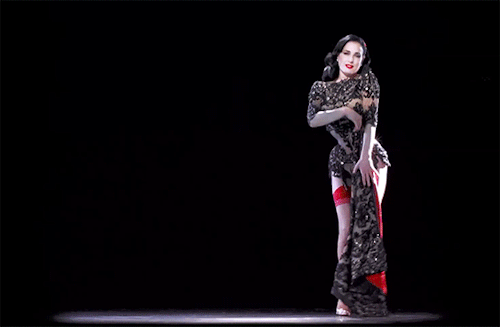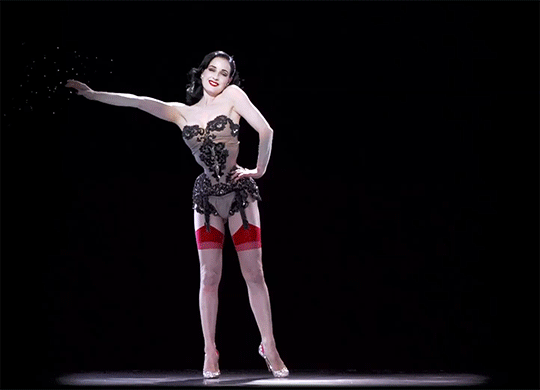 Tribute to Dita Von Teese
was last modified:
February 4th, 2016
by