Decorate for Spring with Forced Bulbs for Indoor Blooms
Spring is nearly here and what better way to get into the spring mood than to bring some spring color and fresh flowers indoors. Some of you may have seen these being sold in your local supermarket or departments stores but you can also get creative and grow these yourself.
All sorts of bulbs can be forced indoors. Some easier than others. Some need to be chilled, others do not.  Among the easiest are Daffodils, Amaryllis, Paperwhites, Hyacinth, Tulips & Crocus. Did you know that you can even grow Lily of the Valley indoors? I didn't! You can plant them up in 3-week intervals all winter for continual cold weather blooms & sweet fragrance.
All of them are so pretty but I do favor those that have a heavenly scent like the Hyacinths.
They look AND smell like spring. I also tend to favor those that are planted in stones and water or simply water – but the potted versions are also pretty. Some can be quite creative too!
I've included links on how to force bulbs to grow indoors at the end of the post.
Here are some very creative and oh-so-pretty examples: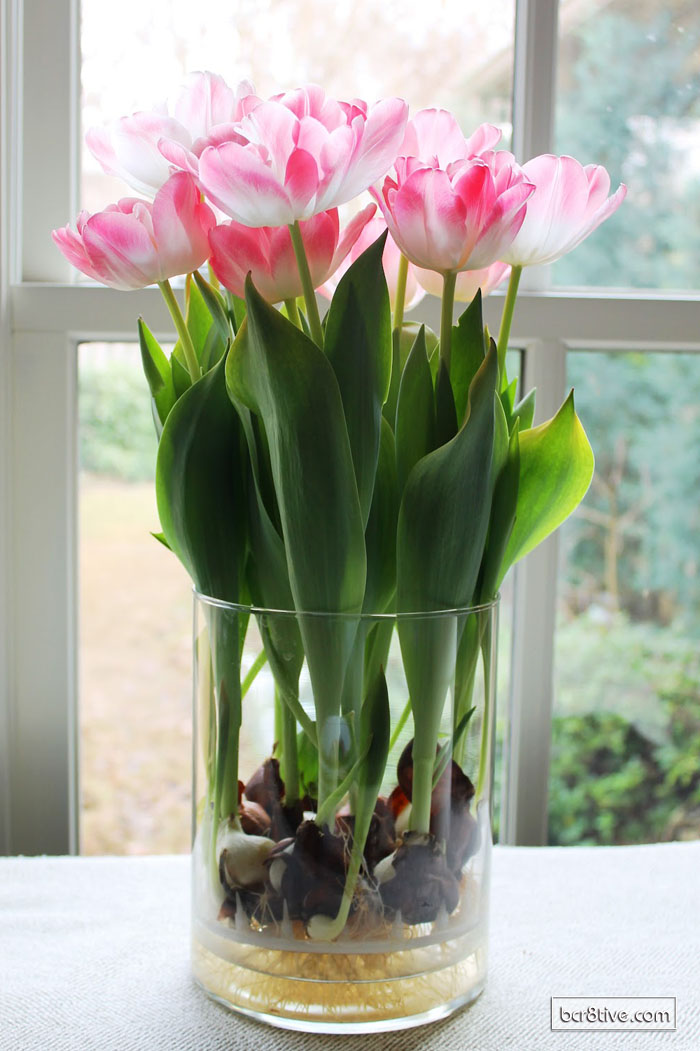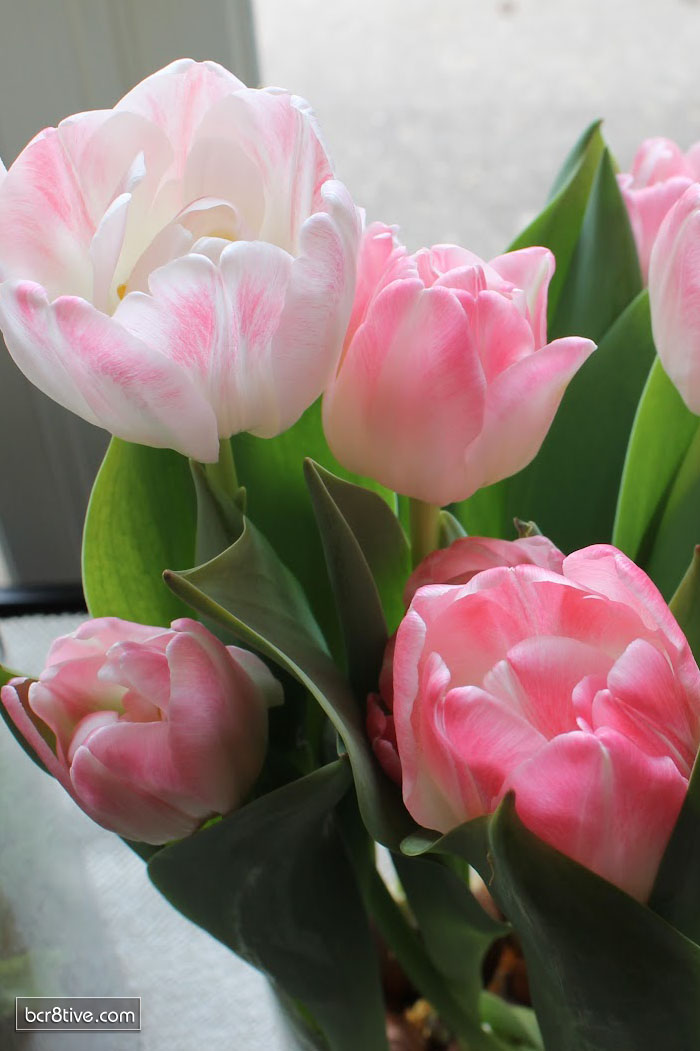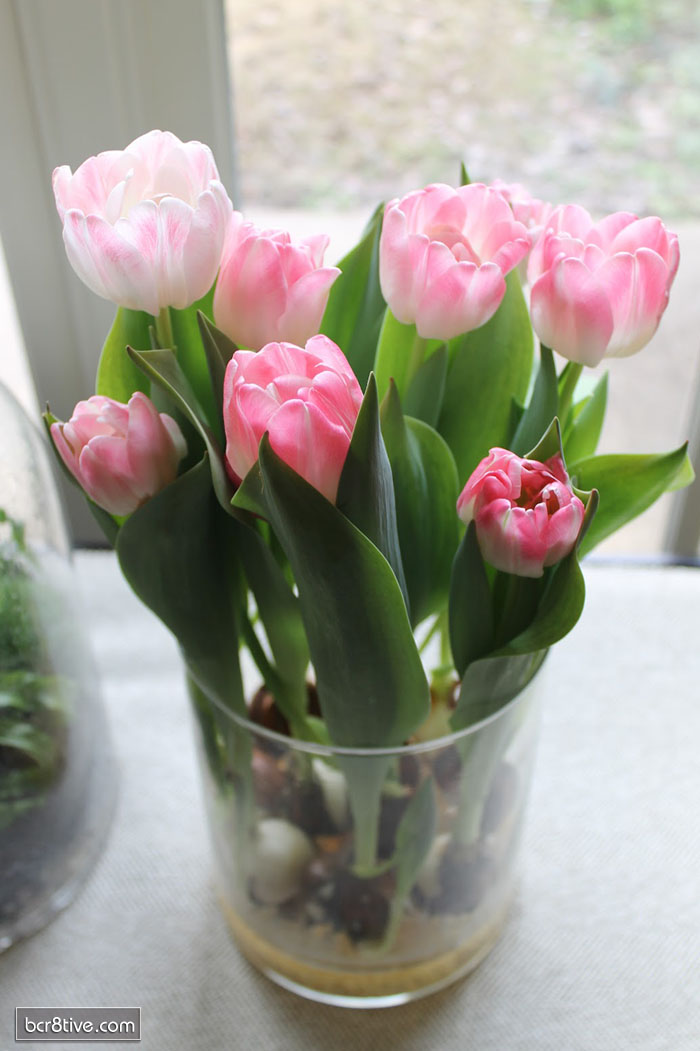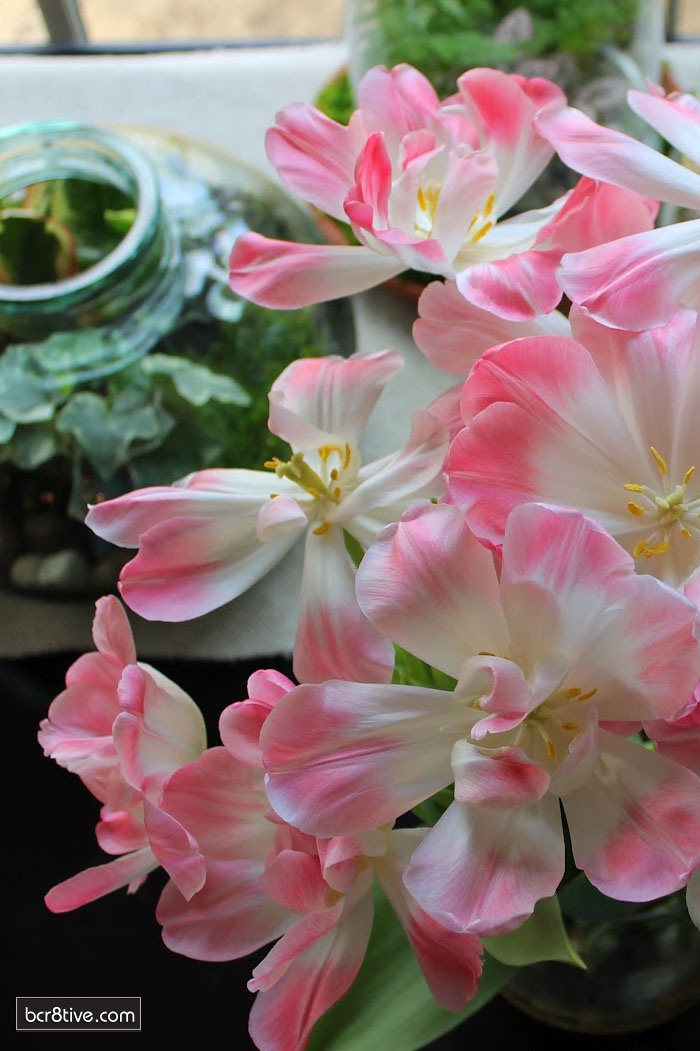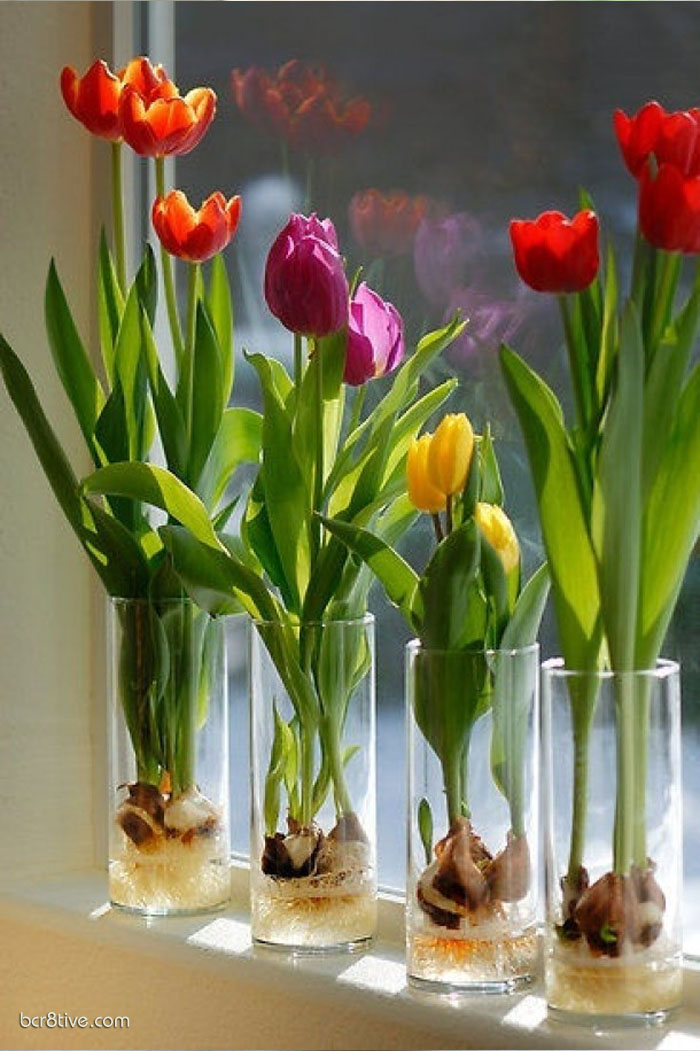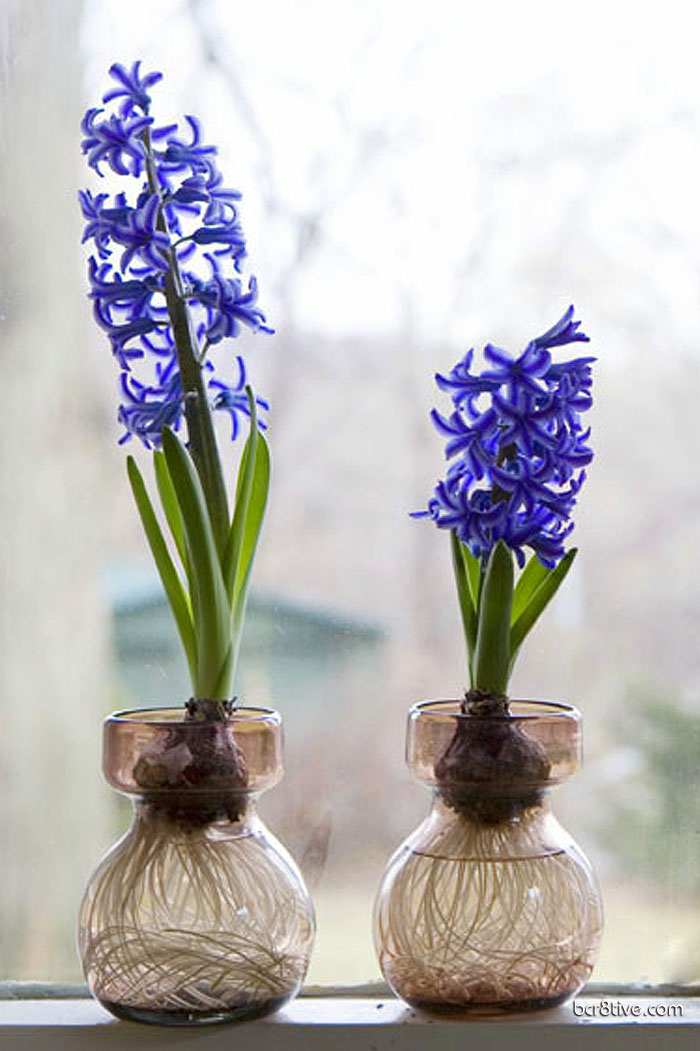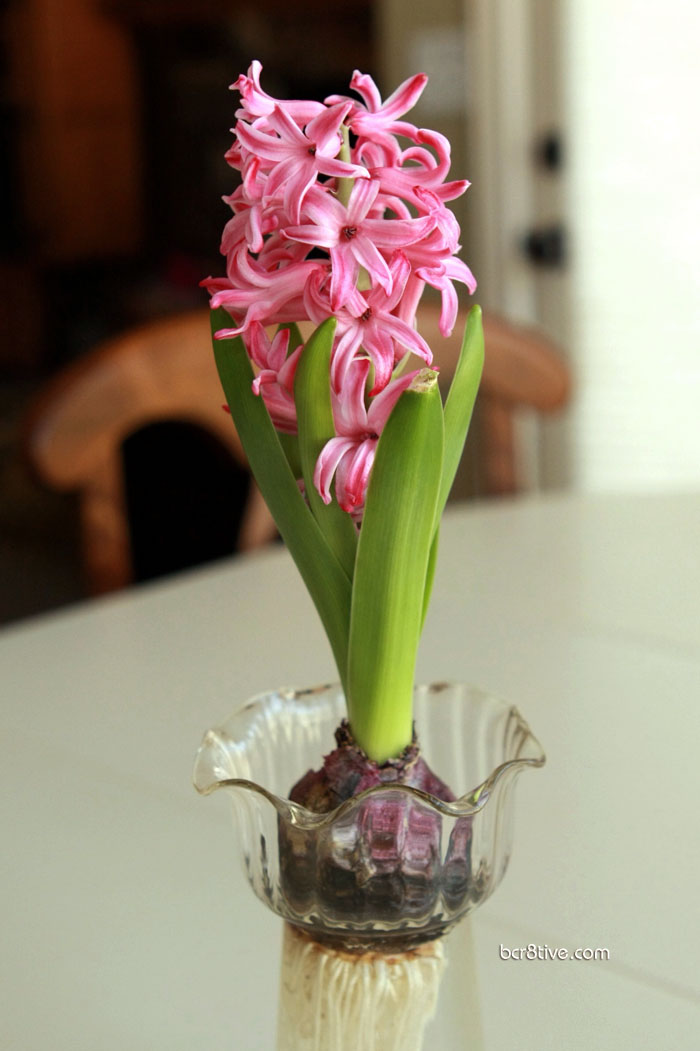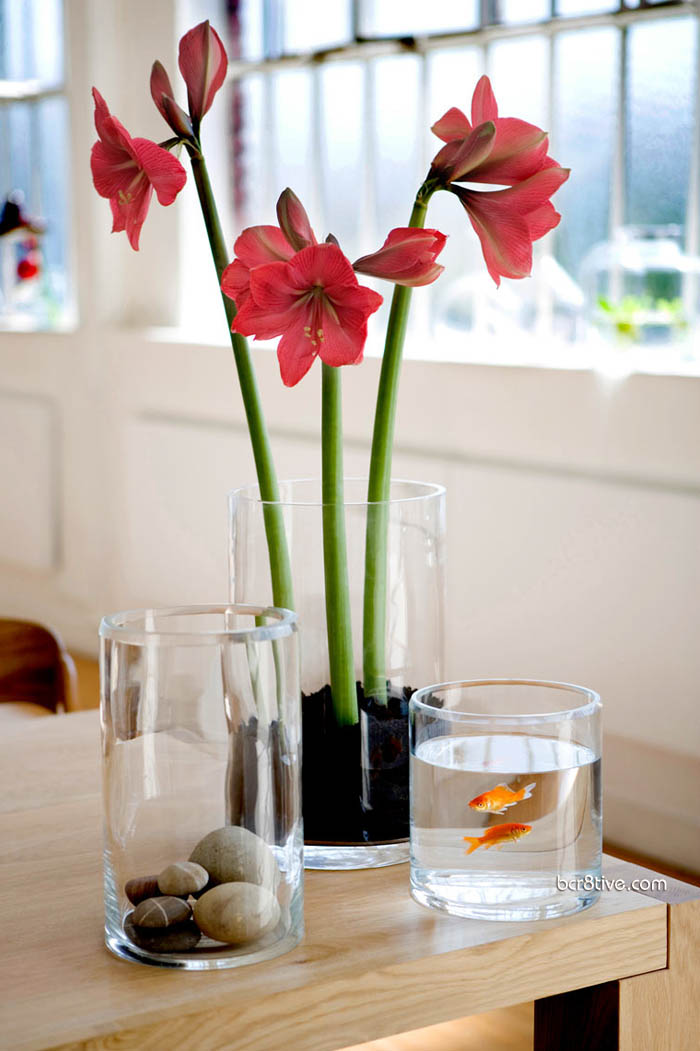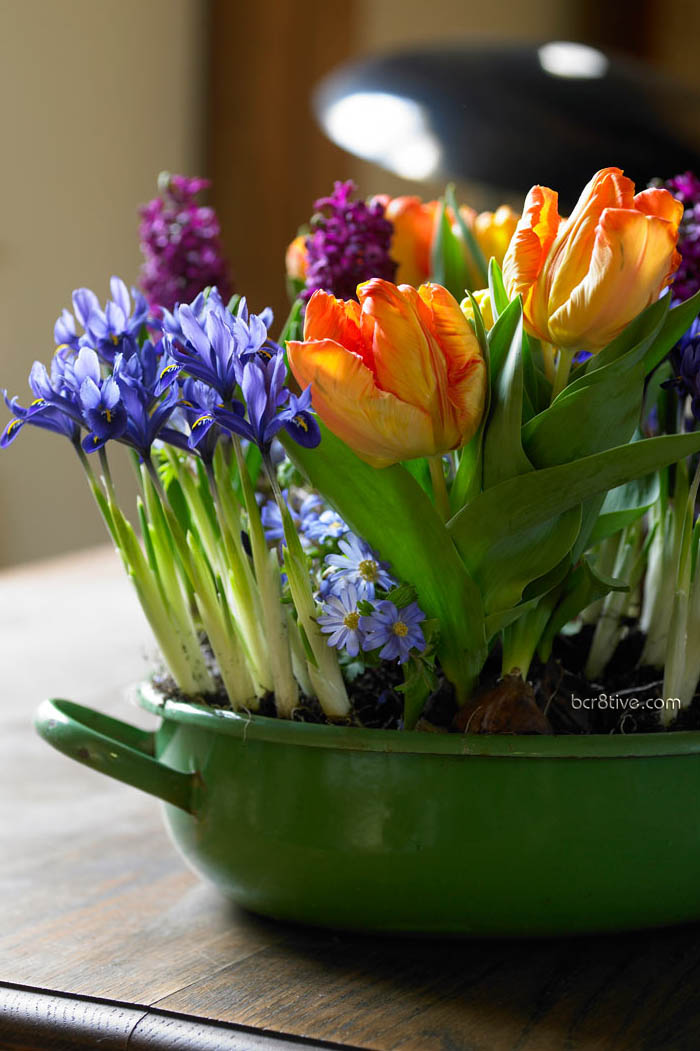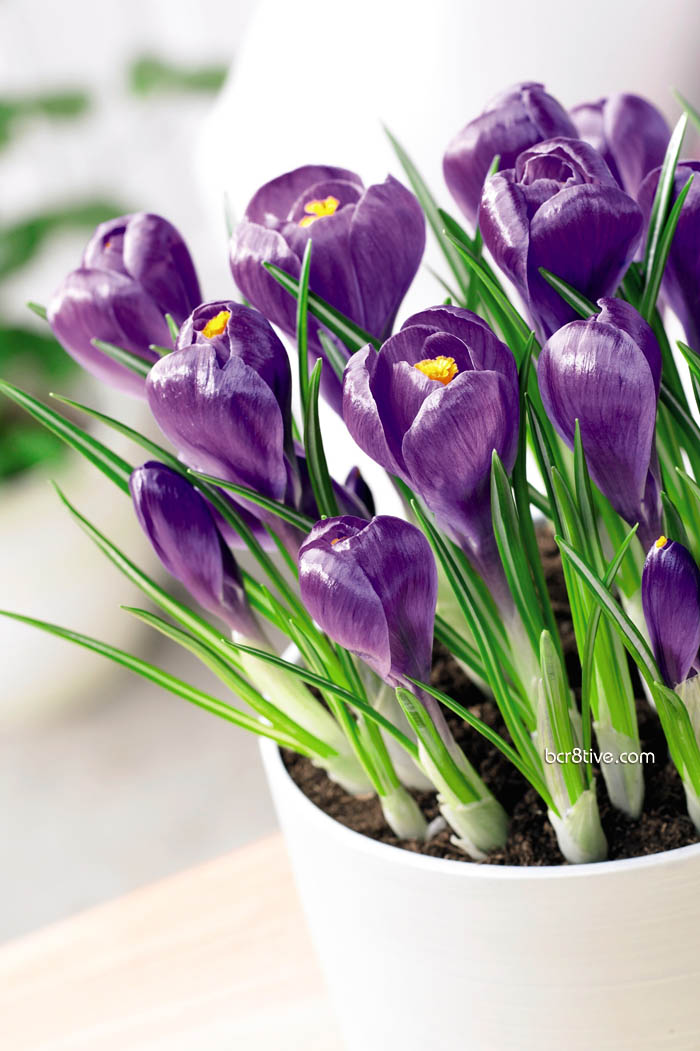 ✿ Forcing Bulbs In Winter – How To Force A Bulb Inside Your Home
✿ Forcing Hyacinths for Winter Bloom (A great link. The author discusses how to chill your bulbs for great blooms)
✿ How To Grow Lily Of The Valley Indoors
✿  Growing Amaryllis in Stones and Water
Some Image Sources:
MissKopyKat
Joel Woodard
Other images courtesy of the Netherlands Flower Bulb Information Center
Decorate for Spring with Forced Bulbs for Indoor Blooms
was last modified:
February 3rd, 2018
by