Creative Herb & Floral Wreaths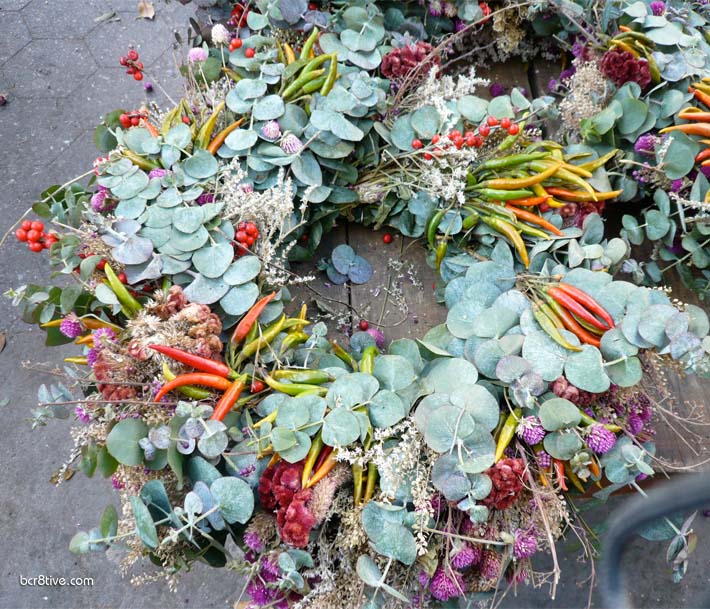 Wreaths do not have to go away simply because the holidays have passed. Many of us grow herbs and flowers in our gardens. Cooks everywhere enjoy using fresh culinary herbs in the kitchen. Farmers Markets across the country, showcase botanical crafts that include a variety of decorative wreaths. You can prune your garden, make gifts and decorate your house by creating wreaths that are pretty, fragrant and edible too.
Wreaths make great gifts for any occasion. Some of the wreaths featured in this post are Valentine's Day wreaths, and are very pretty. Many of the wreaths featured are available from WIlliams-Sonoma. They have a fantastic assortment of Herb & Floral wreaths that are available for purchase and they also demonstrate how creative, attractive & functional a Floral & Herb wreath can be. I've also included some links to a few websites with great DIY tutorials if you're interested in making one yourself.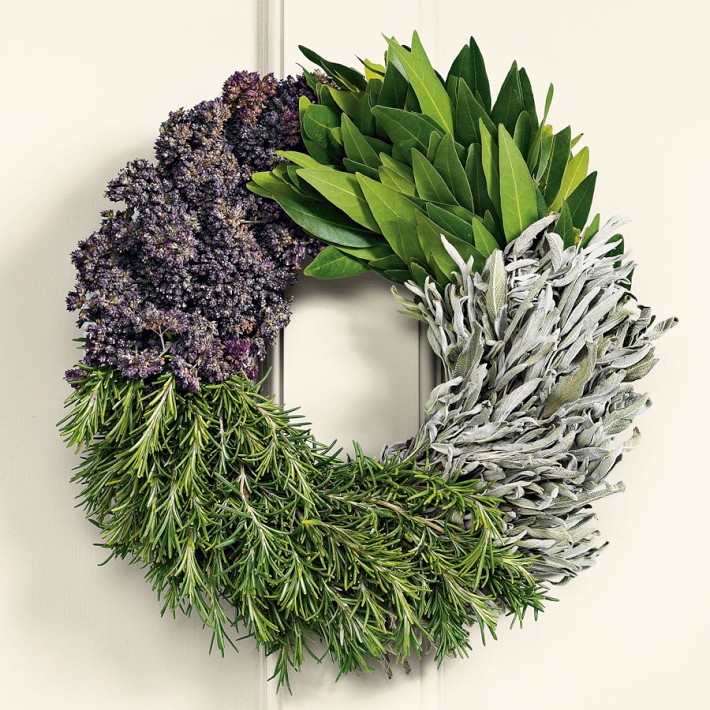 Williams Sonoma – Cooks Herb Wreath (100% Organic)
Bound without glue so the herbs can safely be used in your recipes.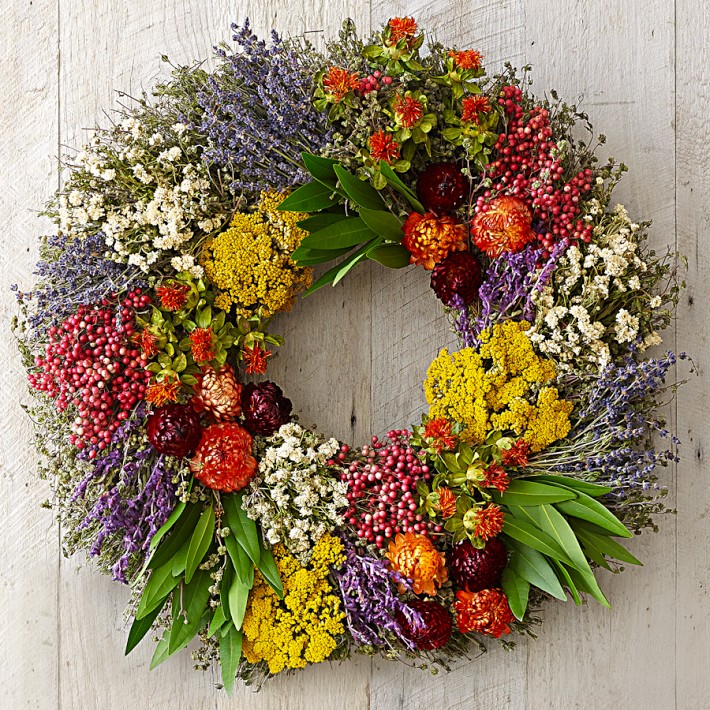 Williams Sonoma – Farmers' Market Herb Wreath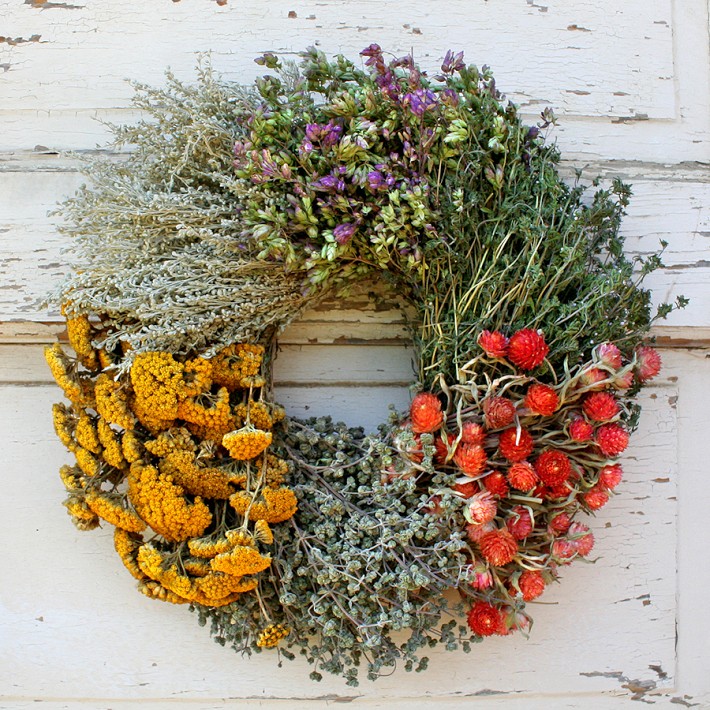 Williams Sonoma – Floral Herb Wreath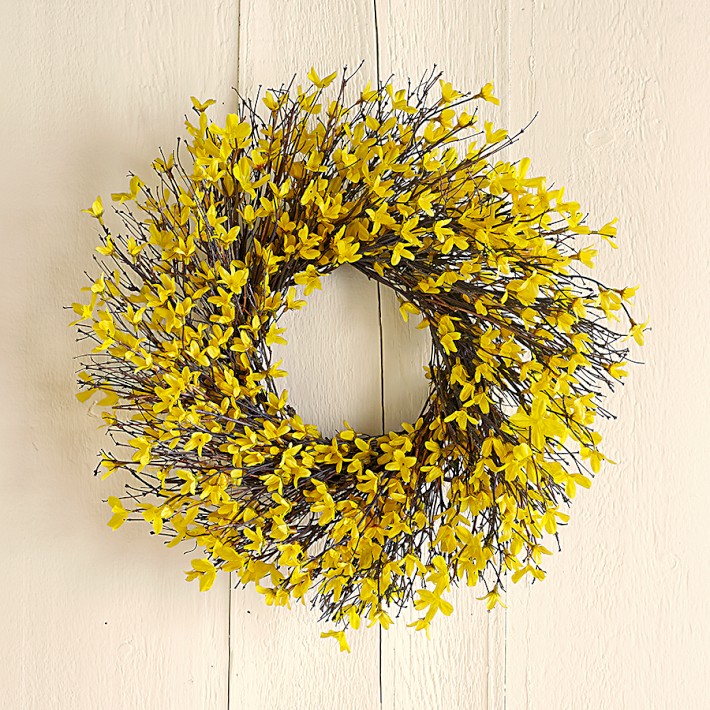 Williams Sonoma – Forsythia Wreath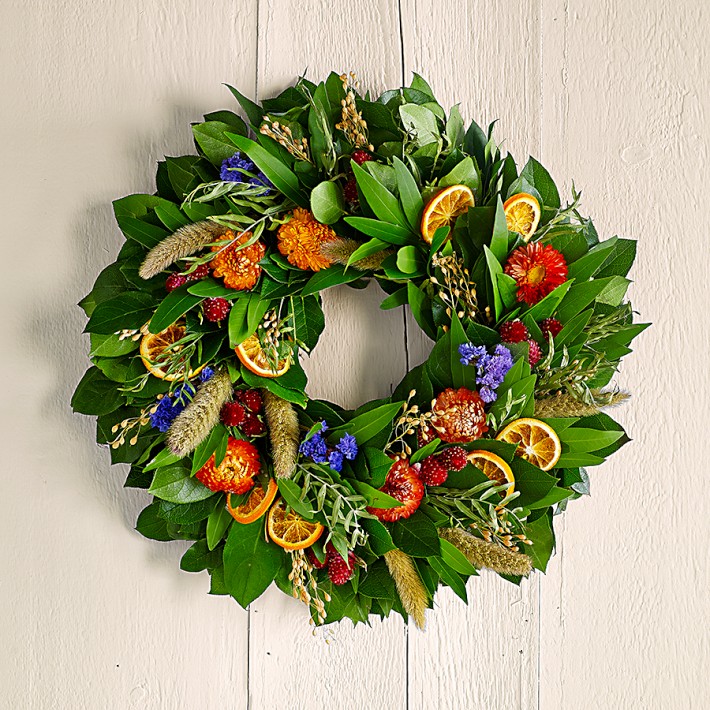 Williams Sonoma – Citrus Floral Wreath
I think the bits of dried citrus are especially creative and colorful in this Wreath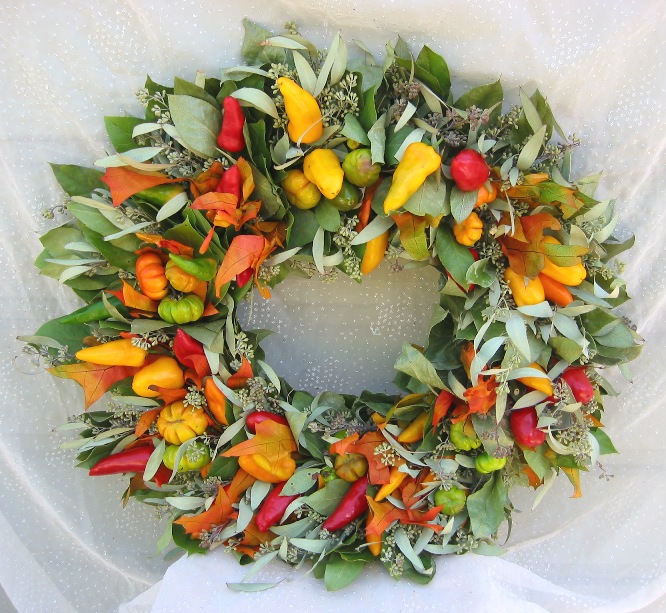 Chile Pepper Wreath from Jasmins Garden
I love the colors in this Wreath!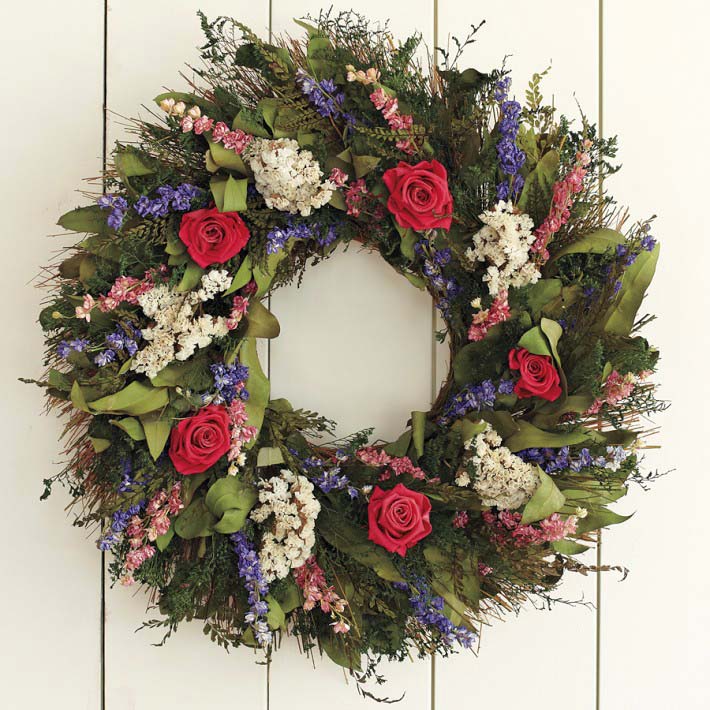 Williams Sonoma – Garden Rose Wreath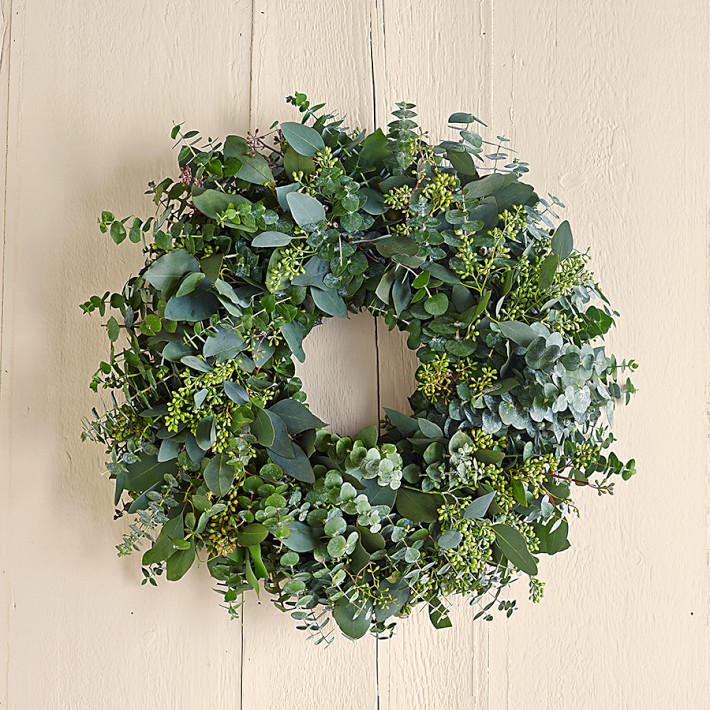 Williams Sonoma – Eucalyptus Wreath
I love the smell of Eucalyptus.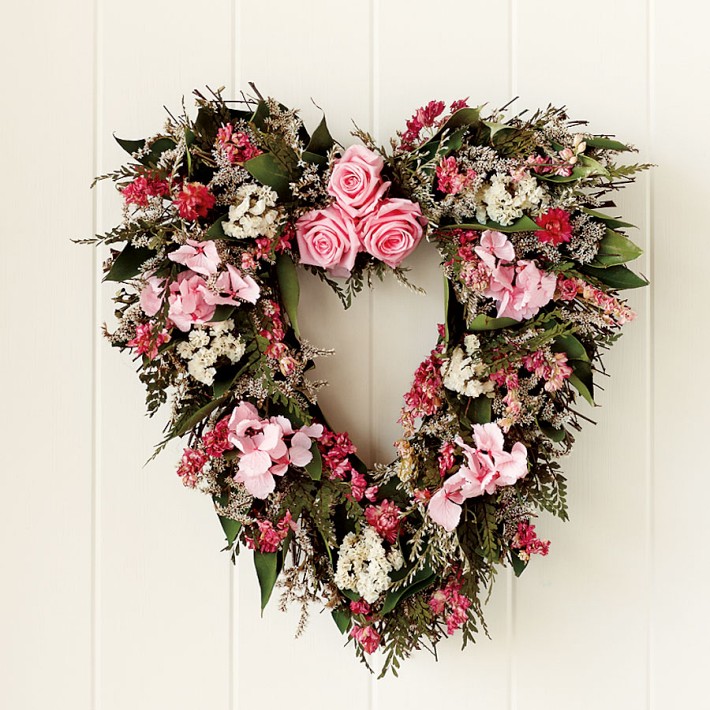 Williams Sonoma – Pink Rose & Heart Wreath
This is a beautiful Valentine's Day Wreath that would make
a great gift to someone you love or even yourself!
Here are some other gorgeous hand made Valentine's Day Wreaths
that I found from some very creative Etsy Shop Owners.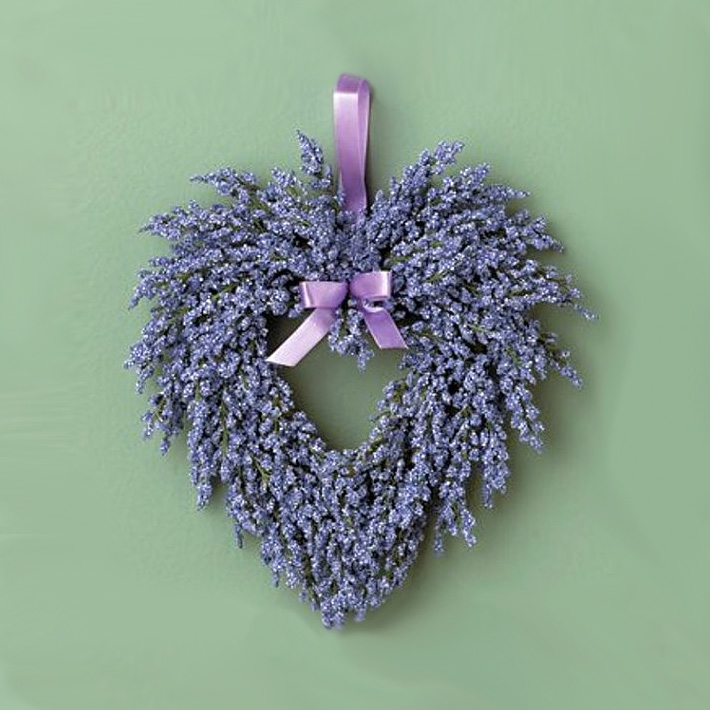 Handmade Heart Shaped Lavender Wreath by Cottage Little Details on Etsy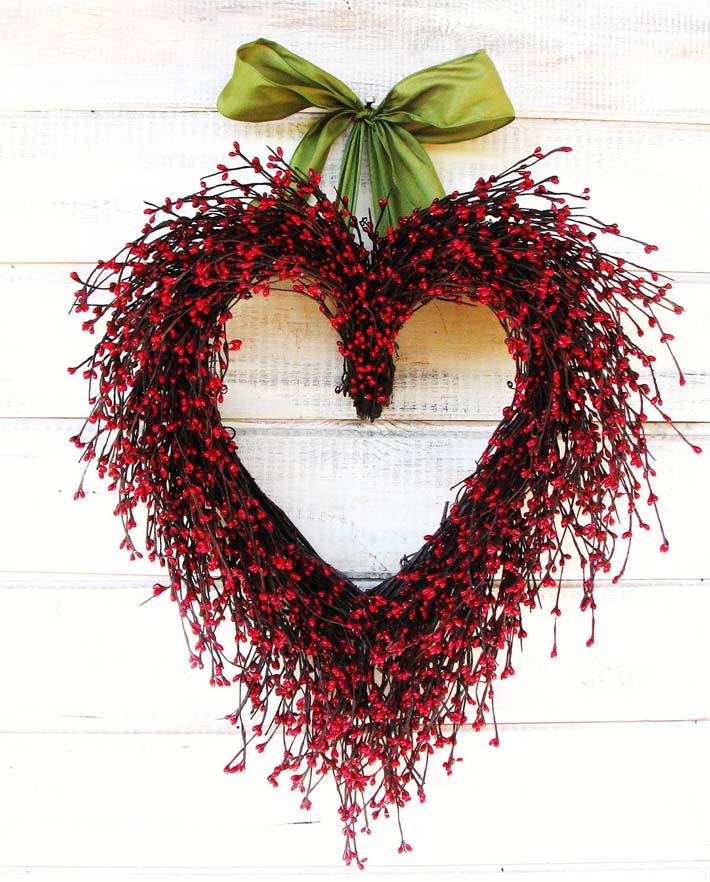 Say I LOVE YOU Valentines Day Wreath by Wild Ridge Design on Etsy
How to Make Creative Herb & Floral Wreaths
From what I have learned, there are several ways to create a wreath. Different people choose to make them with alternative methods and products. For anyone interested in learning how to make a Do-it-Yourself Wreath, here are a few good tutorials with step by step instructions.
Lavender Wreath from Garden Time TV – Video
Here are two different versions for creating your own Wreath from Urban Garden Casual
How to Make an Herb Wreath
This one is very cute. I like how she added chili peppers and garlic bulbs to her Wreath.
Creative Herb & Floral Wreaths
was last modified:
August 6th, 2016
by