3D Botanical Flower Constructions
With a unique perspective, a love for found objects and a desire to breathe new life into things for which their brighter moments have passed – Dutch artist Anne Ten Donkelaar creates 3D Botanical Constructions under glass; helping to preserve the new life she has injected into tiny little things that we may never have noticed or considered insignificant.
Anne incorporates found objects into her works;  a twig, a damaged butterfly, a bee, pressed flowers and cut-out images. She collects, studies and explores them – pondering how she can show off each tiny item to its best advantage and then creates collectively beautiful 'statements' that have the ability to remind us of the importance of everything around us.
I find them highly inspirational – not only in a DIY craft sort of way but also in a spiritual way. Anne causes you to consider the smallest of things and look at them a second and third time – considering their unique part of the whole story.
I'm highly attracted to the colorful floral constructions and I think that her "Broken Butterflies" pieces are highly demonstrative of the fragility of life – not only for the butterflies, but for us all. – Anne Ten Donkelaar creates delicate, detailed and quite thought provoking artwork.
Visit Anne Ten Donkelaar's website to see more of her 3D Botanical Flower Constructions.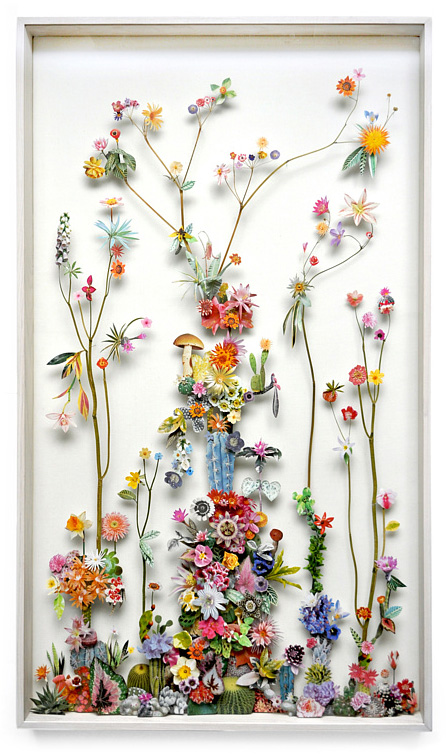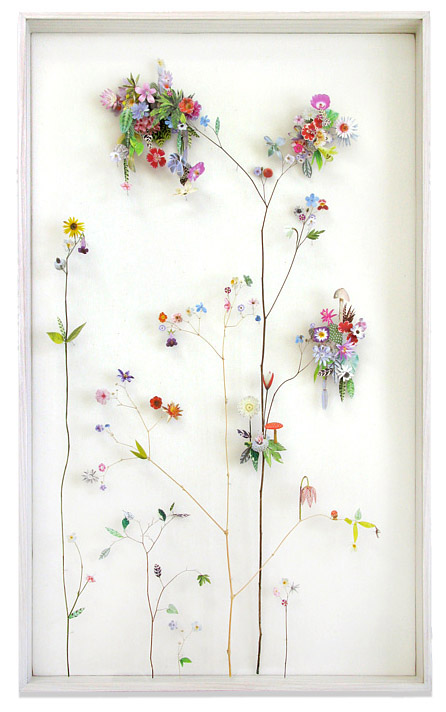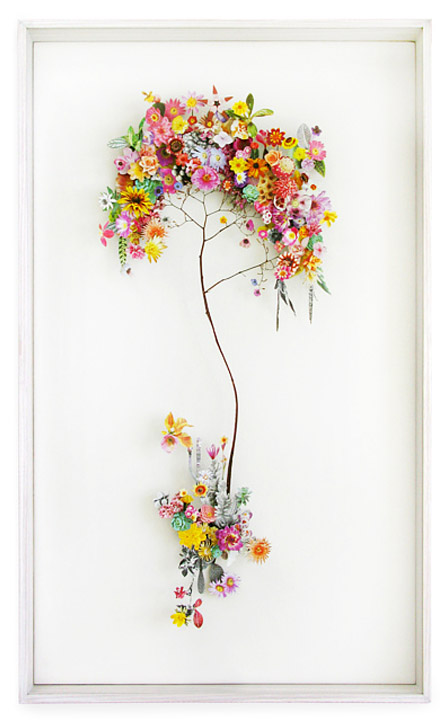 I think the stories behind the Broken Butterflies can be equated to the losses and pains we also suffer sometimes. Read more about them and the metamorphosis from their deaths, then subsequent and artfully thoughtful rebirths by Anne Ten Donkebaar.
3D Botanical Flower Constructions
was last modified:
February 1st, 2018
by