Yiqing Yin Spring 2013 Couture
Yiqing Yin's collections are reminiscent of mystical legends. Her fashions resemble those of a character in a modern day fairy tale. This collection felt like the perfect choice for my next post since it's so close to Halloween and these designs are so dark and mysterious. Not that I find the styles to be scary, but they are costume-like and artistic. Yiqing layered some styles in web like textures and shrouds of fabric that resemble smoke. Much of her work seems organic to me. Her models with strands of white hair created a supernatural atmosphere that's so cool.
As Yiqing describes in the video for Absolut Transform Today, her creative process is hands on. She says that she doesn't draw her designs. She begins her process like a potter working with clay and sculpts fabric until it begins to form shapes. The process seems to stimulate her into conceptualizing ideas and her designs grow out of this relationship with her fabric. It is a very creative process for fashion, especially when the final results are so interesting and appealing.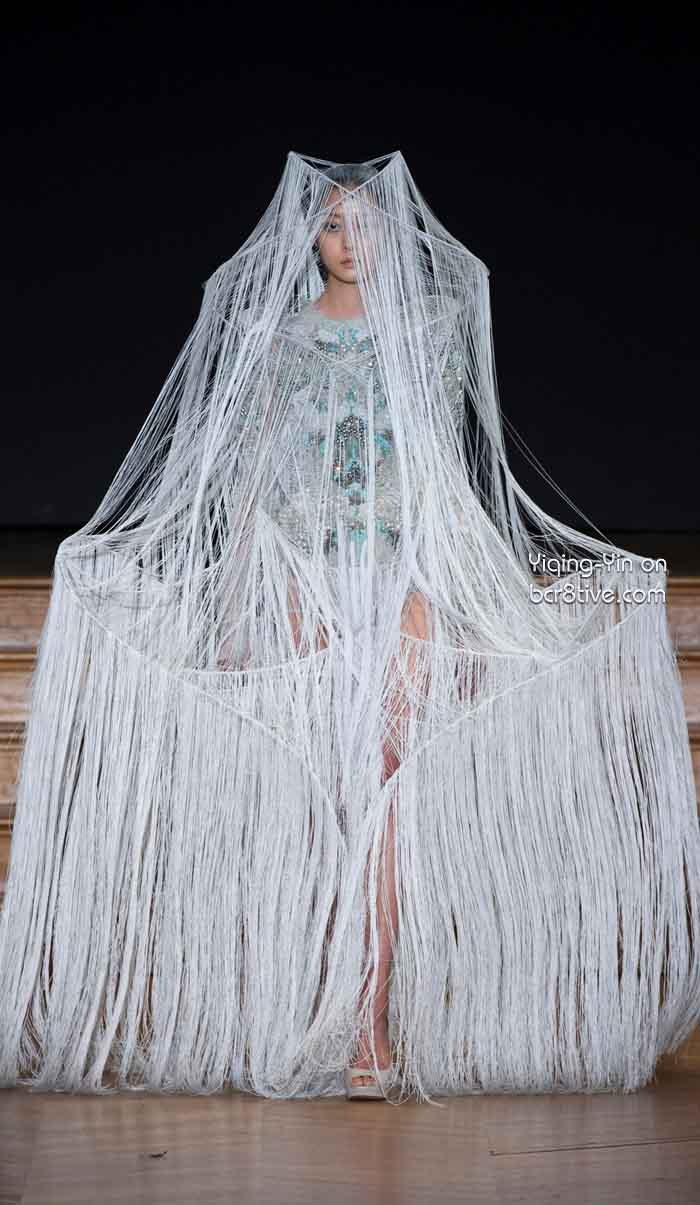 See more collections from Yiqing Yin on bcr8tive
Yiqing Yin Spring 2013 Couture
was last modified:
January 25th, 2018
by