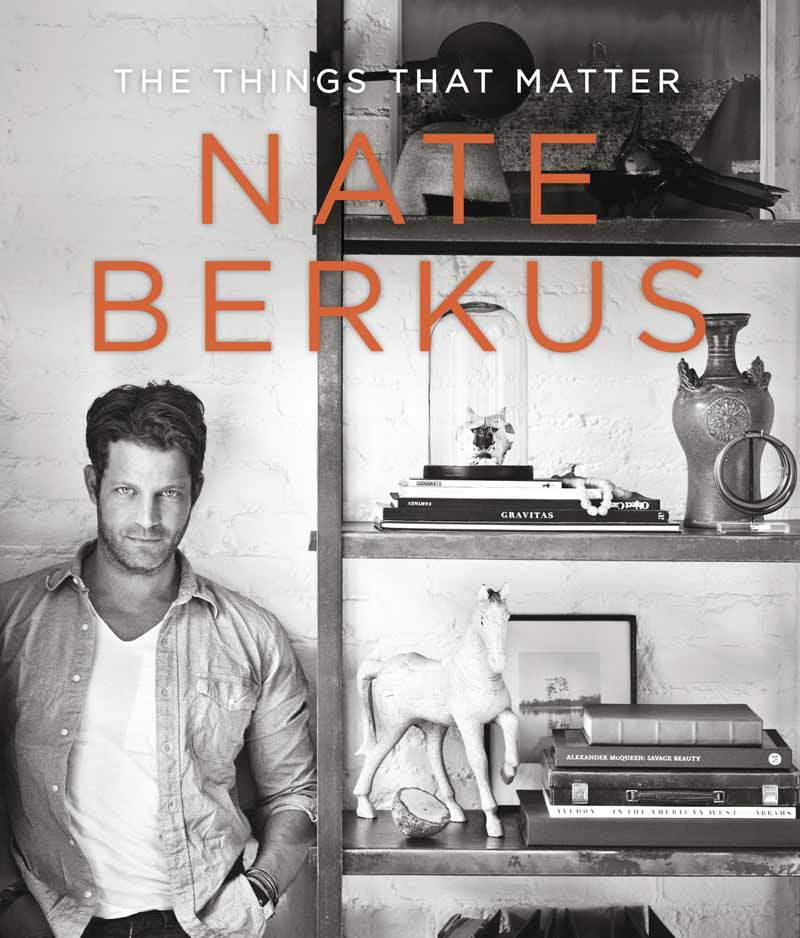 These are a few photos that are featured in the book, The Things That Matter, by design expert Nate Berkus.
Many of us know Nate from the Oprah Winfrey show where he became a featured design expert while he went on to build his Interior Design business, Nate Berkus Associates, which is a full service design firm that boasts projects throughout the United States as well as Internationally. Nate Berkus has received numerous accolades from many high end media outlets. In 2012, he published his second book, The Things that Matter (Spiegel & Grau), which is now a New York Times Best Seller. Nate's design ideal is built on the premise of surrounding ourselves with the things that matter most to us. I find that to be a highly rewarding and inspiring concept and in the spirit of the holidays and season, I thought this to be a great time to focus on just that. The things that matter.
Though I am all about learning of a new artist, a novel DIY project or shopping the latest fashion trend, I'd like to utilize this post to take a moment to pause and reflect on the things that really matter… The people near and dear to us; our families and loved ones and friends and the life changing moments that are the source of the sentiments that we attach to objects. Objects that would otherwise have little meaning if not for the memories we have attached to them.
I think it's important to try to remember to think about how we treat others, how we make each other feel, and what we might be able to do to lift another up and brighten someone's day in even the smallest of ways. With that said, please allow me to wish my readers a truly Happy Holiday and a Healthy and Prosperous New Year and thank you for your support in helping to make bcr8tive.com a thriving source of entertainment and information that supports creatives.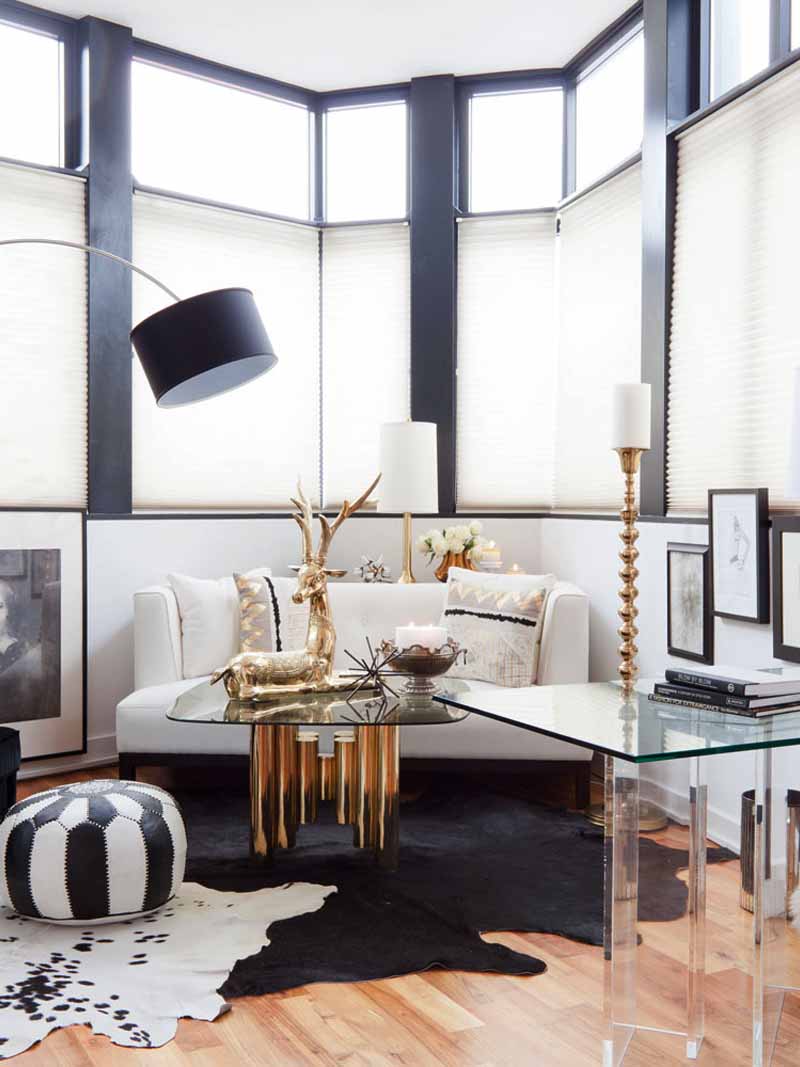 These photos are from the lovely, eclectic home of Kelly Framel, stylist and editor of TheGlamourai.com. This is one home of the several featured in Nate's book. I love the bits of gold accents throughout Kelly's home and I am especially attracted to the large brass reindeer featured on her coffee table. It's a great statement piece and ties all of the other gold accents in the room together. I also find the neutral black and white that domintes the room, very calming and easy on the eyes and it also allows the flexibility for the addition of a color at any time.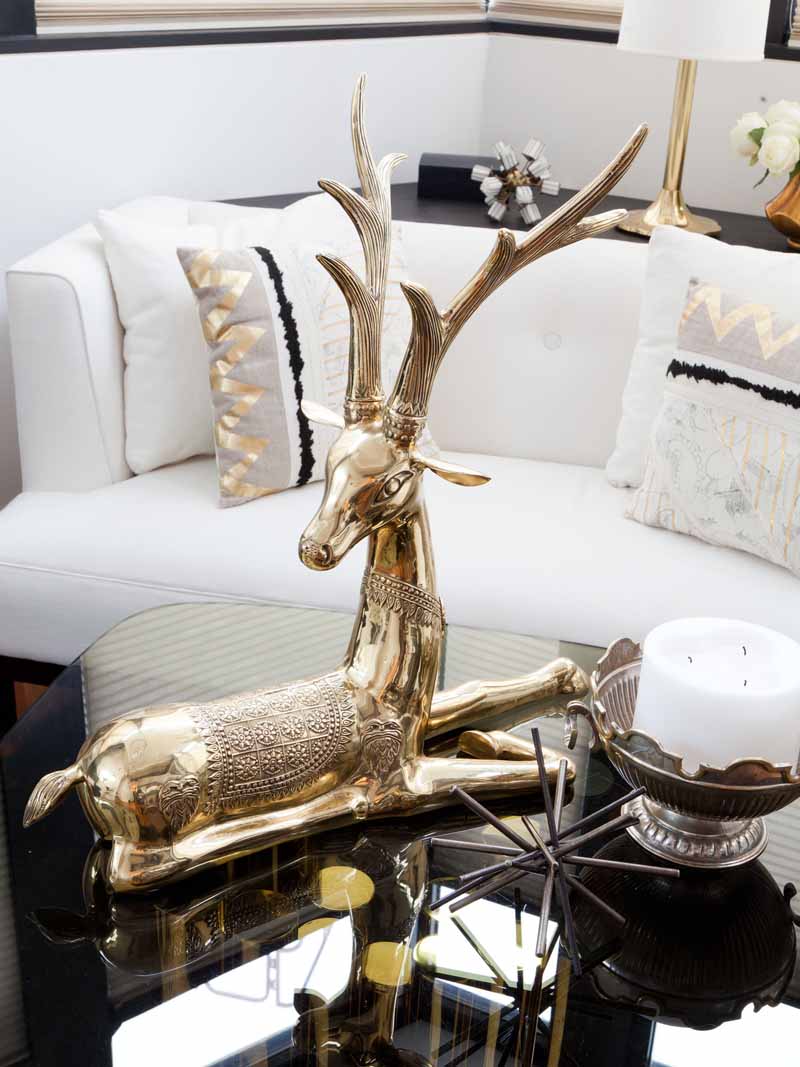 In the bedroom (below) I'm attracted to the bright neutrality of the room mixed with black and gold and the way that different ethnic styles come together to form a uniquely inspired interior design. The bull horns over the bed are very Southwestern, the floral panel on the wall very Eastern and again, connects the gold accents. Of course I'm even more inspired by the sewing mannequins that convey Kelly's obvious love for fashion. What a clever and creative idea!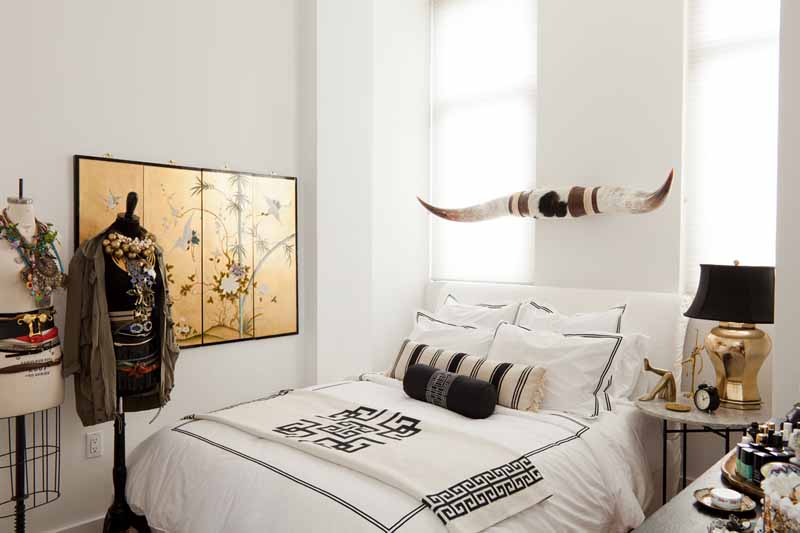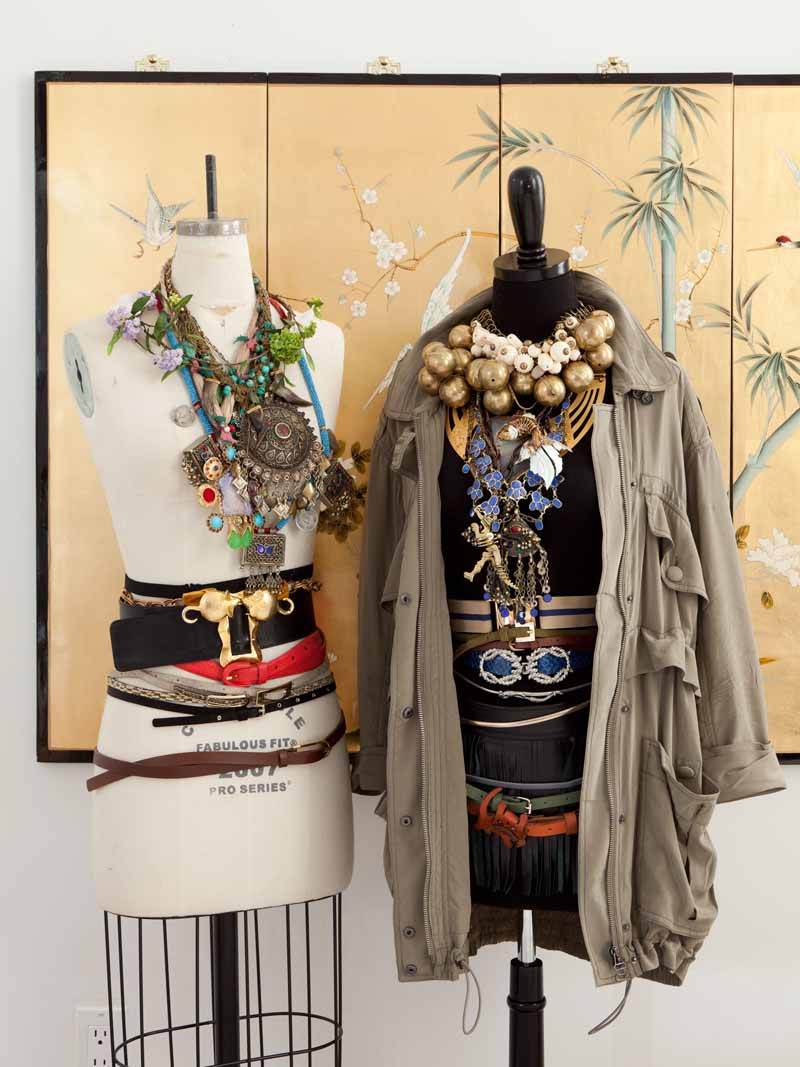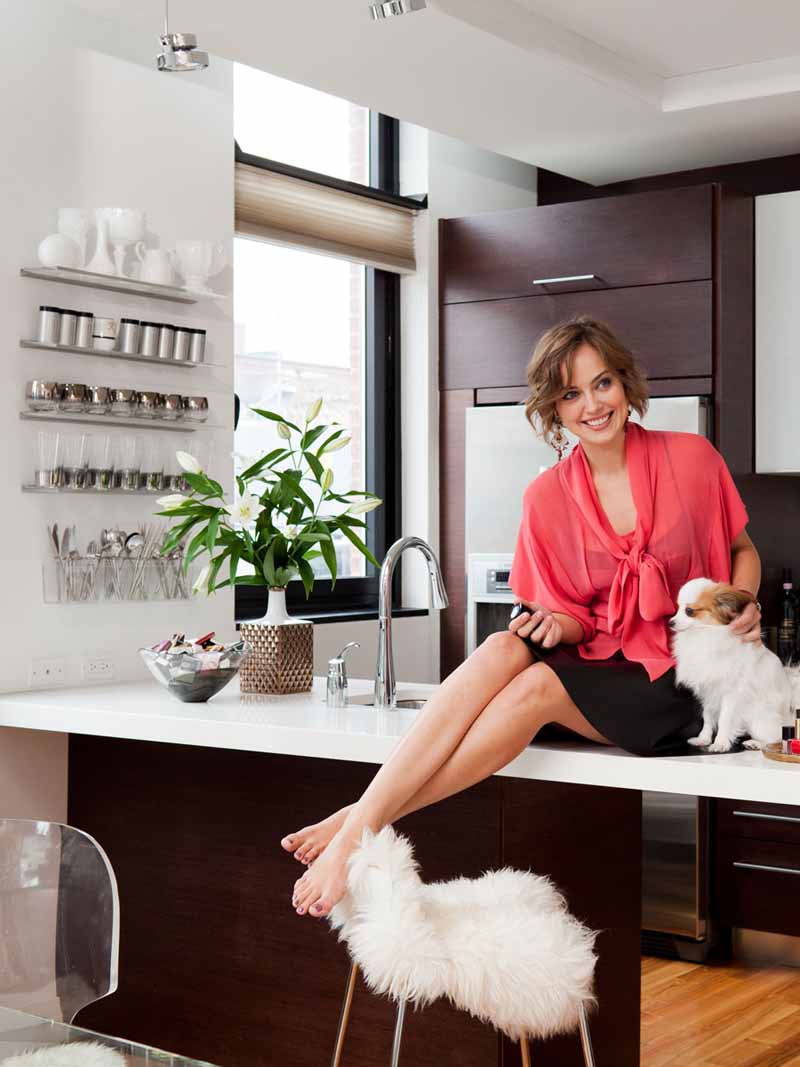 An attractive home for an attractive woman. Visit Kelly on her website at The Glamourai.
The Things That Matter
was last modified:
October 31st, 2016
by