Balenciaga Spring Summer 2013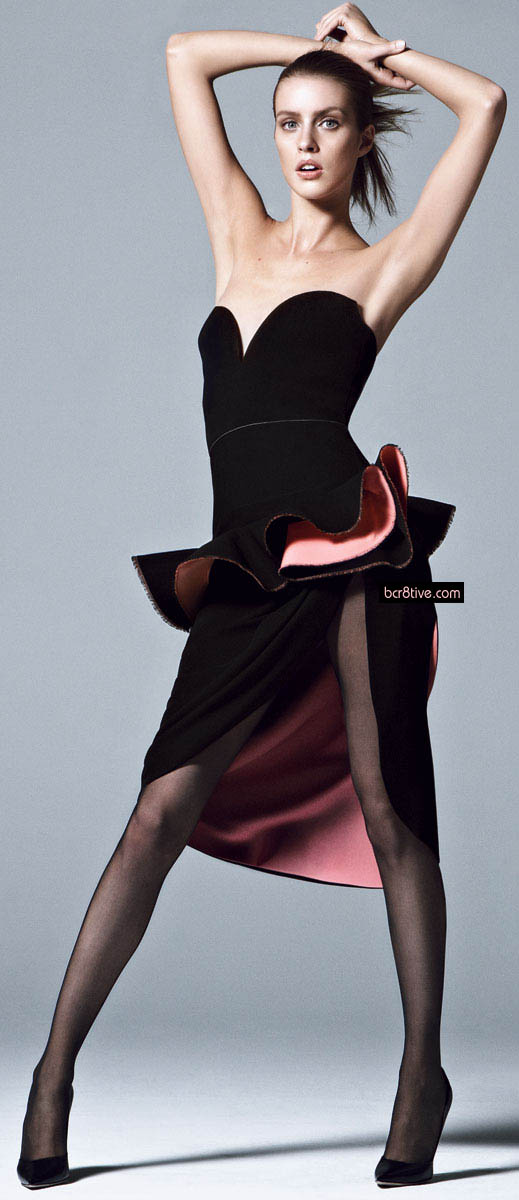 Photo by Daniel Jackson
Julia Frauche in an adorable and attention grabbing Little Black Dress, lined in pink and accentuated with a creative little ruffle that draws attention to the waist and is slit to there –
Dress from Balenciaga SS 2013 and featured in Harper Bazaar's, The Ruffle Spring 2013.
I'm attracted to these ruffled skirts, sleeves and peplum waists. They have a Latin flavor that reminds me of styles seen during Madrid Fashion Week and are flirty, sexy and fun. I love the sweetheart necklines and skirts that accentuate and draw attention to legs – I also like the body conscious trousers with a bandeau cropped top and the mosaic styled leather dress – that's SO creative!
See some of my favorites from the full collection below:








Balenciaga Spring Summer 2013
was last modified:
January 26th, 2018
by