Zadig & Voltaire Spring 2014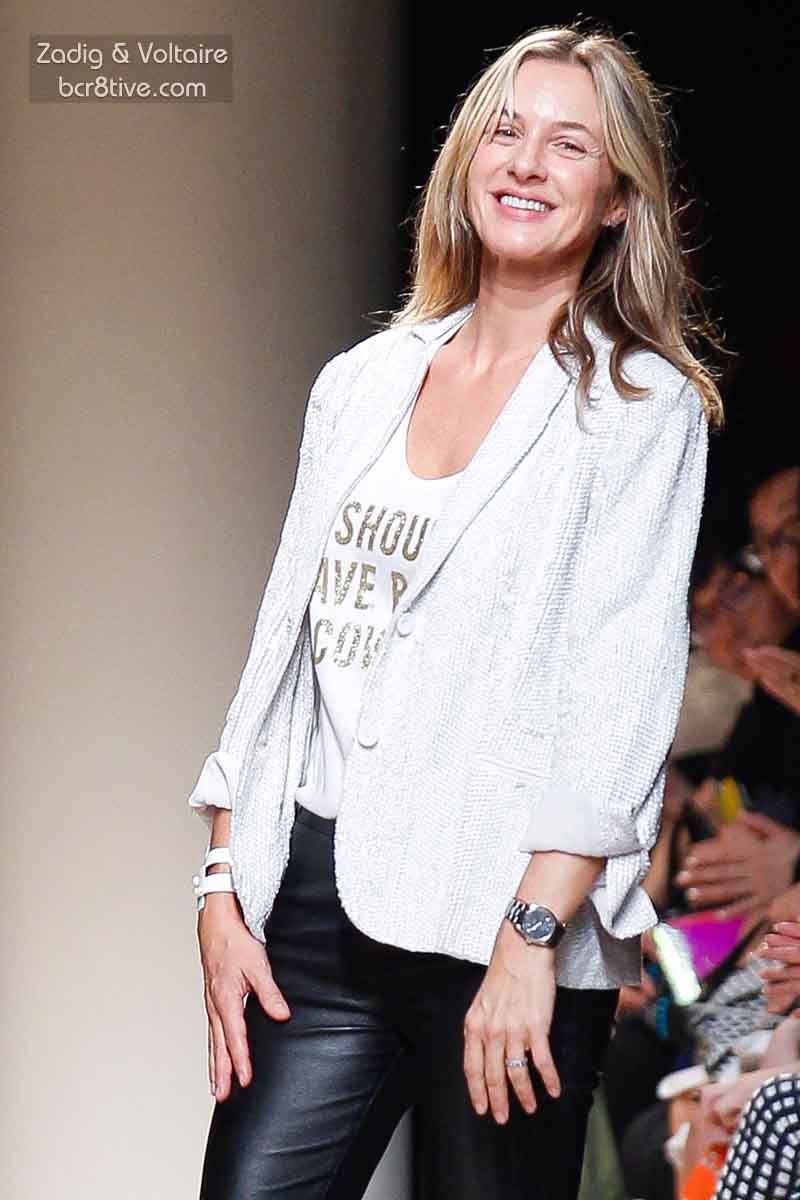 Cecilia Bönström, Creative Director of Zadig & Voltaire, has her finger on the pulse of youthful, fresh and hot for Spring 2014 EVERYWHERE. In this Paris Fashion Week collection, Cecilia pulled her special magic out of her stylish & imaginative hat and consummated a spirited ensemble. The recipe is original. It includes a cup of Bohemian, a tablespoon of hippie, 2 cups borrowed from the boys and a hefty portion of Rock n Roll.
The eclectic collection brims with combinations of leather and lace, sexy see-through sweaters, silver chain mail knits, scarves and fringe. Gold sequins are used in unique ways. The vest, a trend setting, must-have accessory. Sparkly socks paired with army styled boots are one of my favorite details. I also love a smart confident hat. How about a beaded sweater or funky shawl? Cecilia may be from Paris but this collection has New York written all over it. It's sexy street styles, rocker shopping, biker chic fashion for the smart and savvy haute hippie. Designs are fun, flexible, and full of attitude. Best of all, some styles featured here are available now.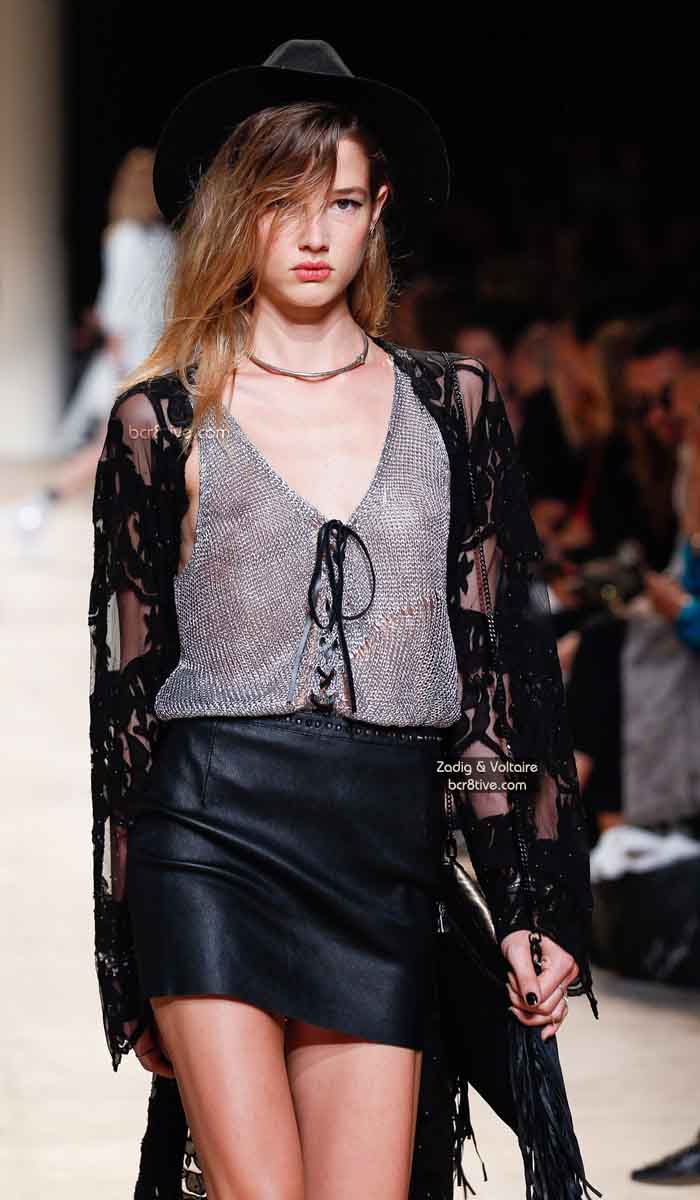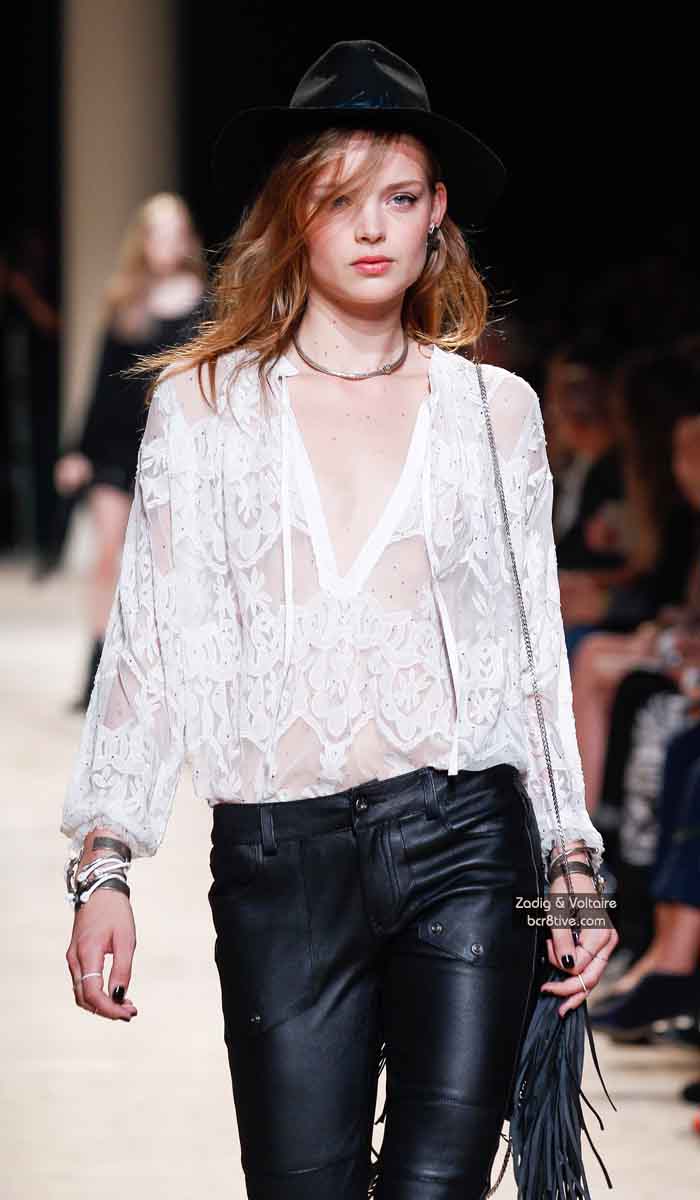 Zadig & Voltaire Spring 2014
Please Use the Pinit Button & All Images will Pin Large & Credit Designers
Zadig & Voltaire Spring 2014
was last modified:
August 24th, 2016
by