Visionary Interior Designer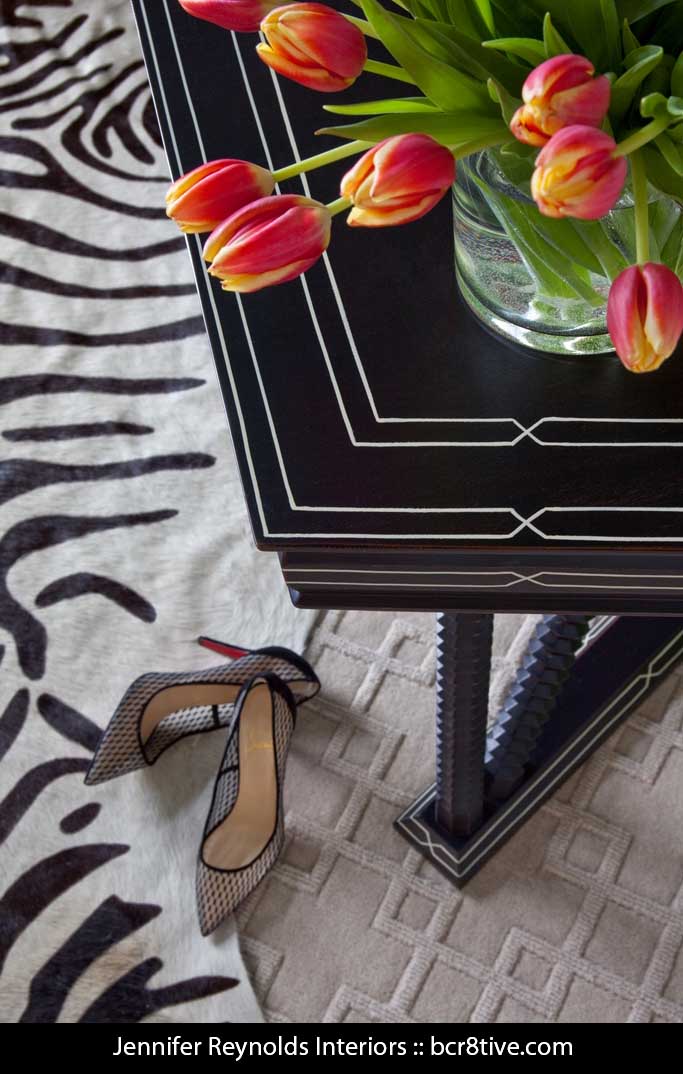 Jennifer Reynolds is a visionary interior designer. She owns and operates a Full Service Interior Design Firm in Georgia and offers an E-Design Service. She prides herself on keeping her clients in the loop and develops interiors that epitomize her client's tastes and desires with remarkable creativity.
The room featured in this post, is a home office for a client that had very specific desires for how she planned on utilizing the room, as well as design elements that she wished to include. The client needed a home office, but one where she could spend time with her two year old, as well as provide a comfortable area for the entire family to kick back and enjoy.
Jennifer not only managed to include all of the criteria, she created a uniquely personal and memorable sanctuary for everyone in the home. The room demonstrates the keen eye for details Jennifer has. She has an exceptional flair for incorporating patterns and shapes that coordinate and soothe rather than compete. Her eye for colors and textures are artistic yet calming and the final result has aesthetic depth. Jennifer visualizes and designs in layers like a painter and I think that's what I enjoy most about her work. She also has very unique ideas!
These barn doors were something the client really wanted and Jennifer found some late-19th-century panels and customized them with seeded glass for privacy. She also allowed them to inspire her to include geometric patterns and Greek key elements throughout the room.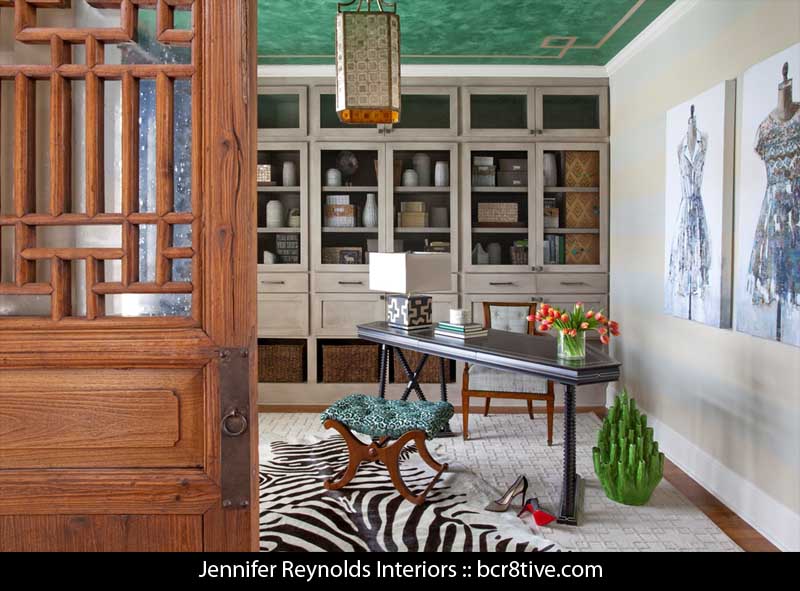 The ceiling can't be ignored. Jennifer brought in the talents of Kevin Bruce to create a Venetian plaster look in a rich jade, and border it with an antique gold Greek key detail. The Greek key detail and shape is repeated in many places and in subtle ways and helps to tie it all together. The floor sports 2 rugs. One that's a room-opening neutral, with a laser-cut Greek key pattern and then a cowhide with a zebra print that's a subtle but sexy and an integral design element.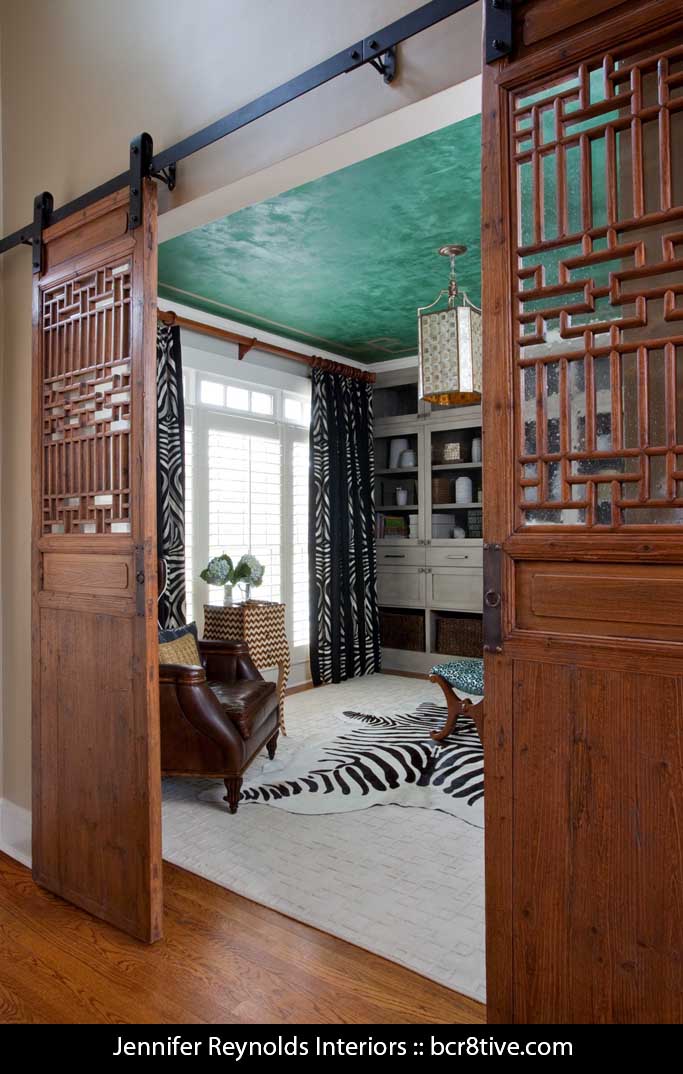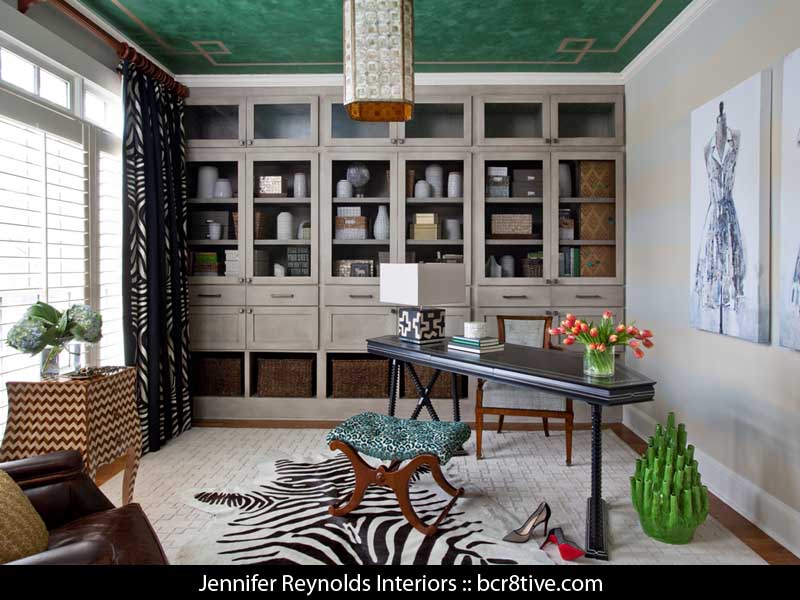 Storage areas are thoughtful, and became a part of the overall design. They're also highly functional for both the client AND the toddler; Low storage for the child and higher storage that's safe and out of the way. If that's not enough, she found ways to do much of it and save money! Jennifer knows where to invest and where to save and the overall look is exceptional.
I love, love, LOVE this stool! Crazy for the colors, the animal print, and how, though it's quite unique, fits right into the overall design of the room. It is also the client's toddler's favorite!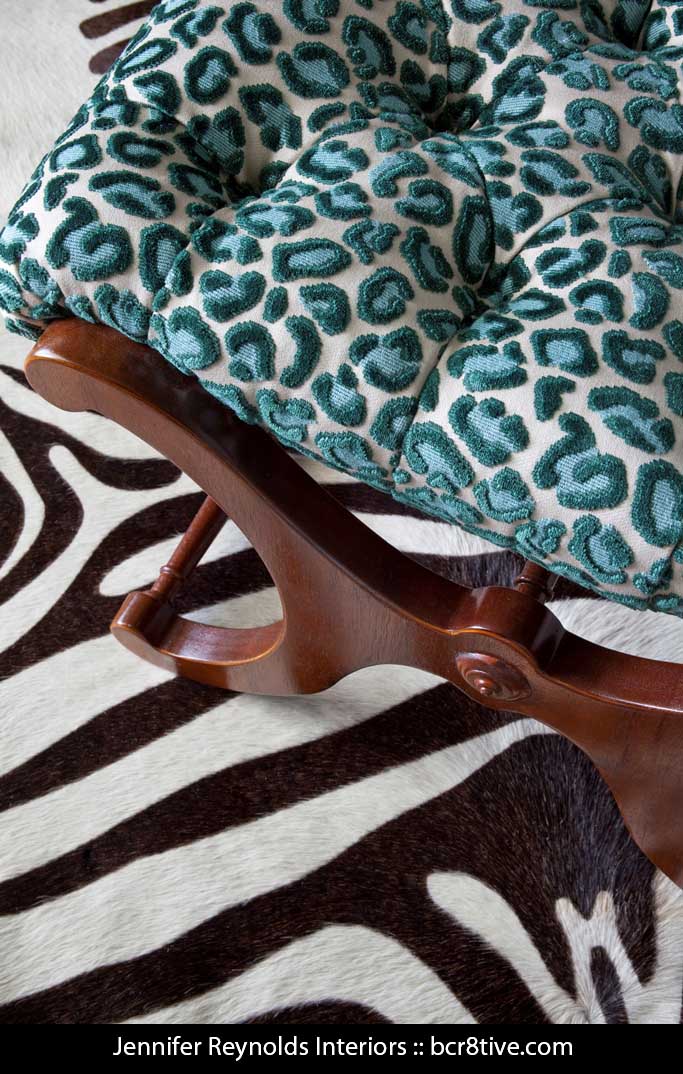 Last but certainly not least, is this bombe chest with a zigzag pattern. It's so whimsical and is a great demonstration of the way that Jennifer layers and pairs patterns and makes them work.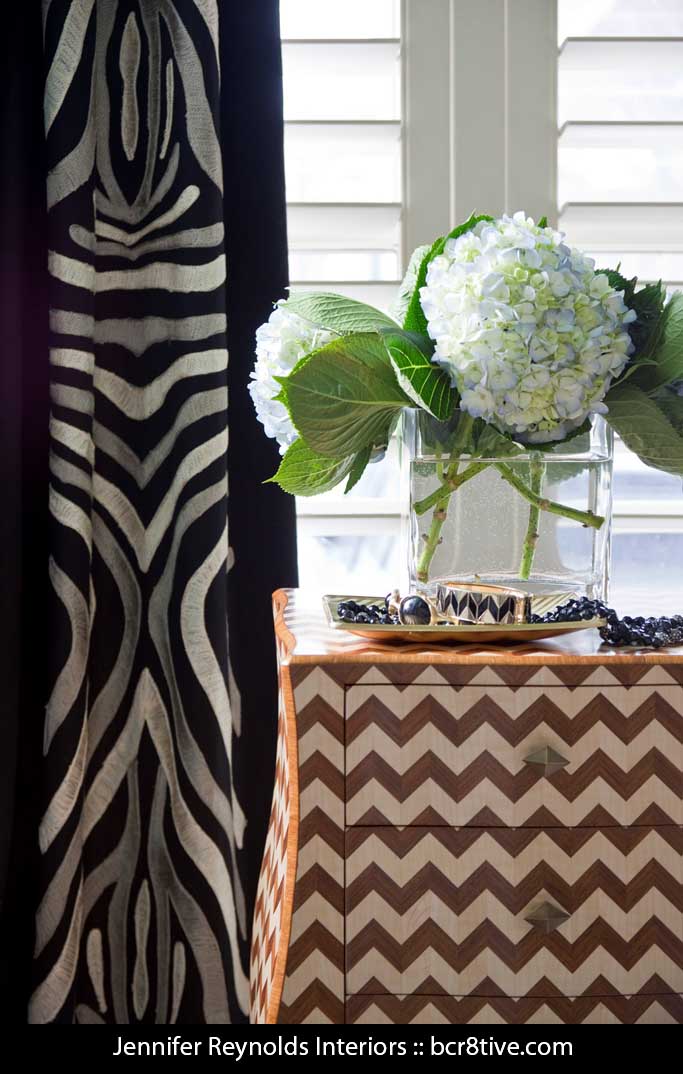 THIS was the BEFORE! Now how creative is that!?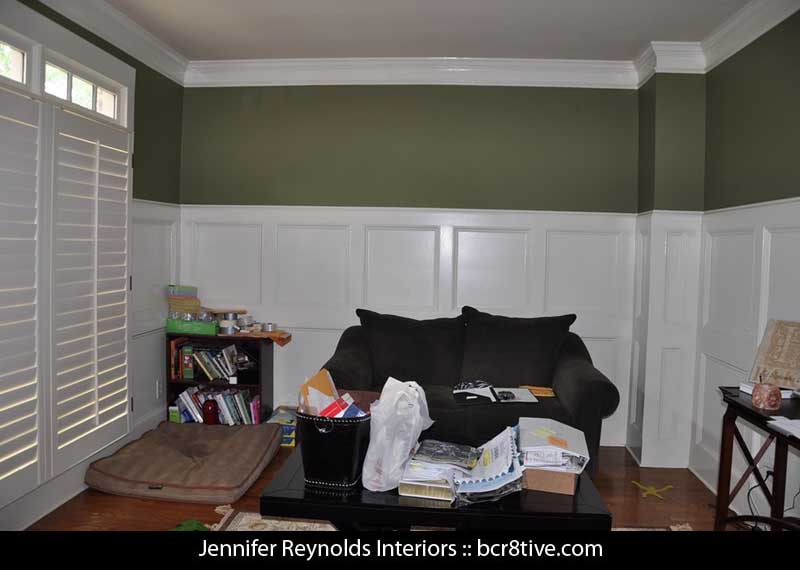 Visit Visionary Interior Designer
Jennifer Reynolds Interiors for More Info
& to See More of Jennifer's Incredible Work
See More Details About this Project on Houzz
Please Use the Pinit Button & All Images will Pin Large & with Attribution
Photography by Christina Wedge
Visionary Interior Designer
was last modified:
July 31st, 2016
by