Umbrella Sky – Part of an Art Installation in an Art Festival called Agitagueda, in Agueda, Portugal
This installation is an initiative by the council in Agueda, Portugal and is a part of an art festival called Agitagueda. The umbrellas are held in place by wires between buildings and not only is it a creative, colorful and vibrant installation, it also provides shade to the pedestrians below them that are there to enjoy the festival.
Patricia Almeida, who took some of the photos below, aptly called this brilliant installation "Umbrella Sky". The installation is highly creative as are the photographers below that also captured these brilliant photos for us all to enjoy. Links to their sites are below the photos, so you can surf to their sites to see more of their fantastic photos. Thanks to all!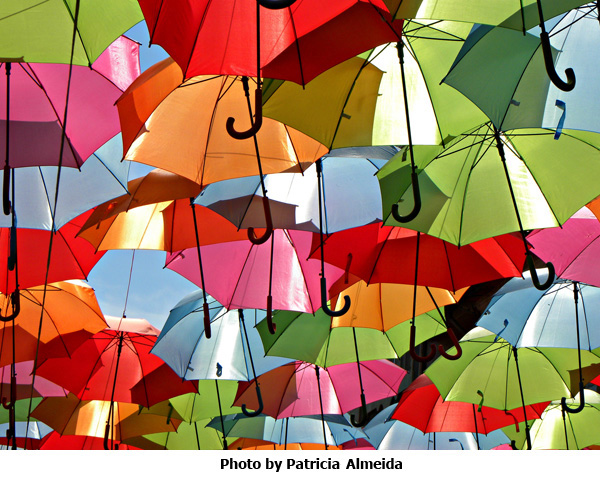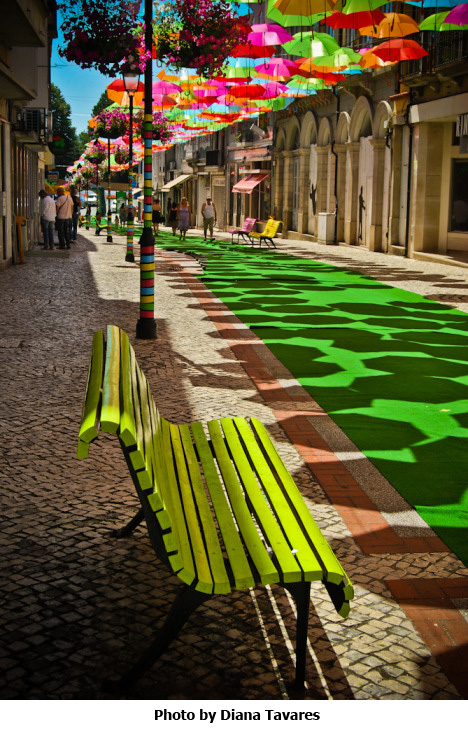 Umbrella Sky – Part of an Art Installation in an Art Festival called Agitagueda, in Agueda, Portugal
was last modified:
May 29th, 2017
by