Magpie Chandeliers – Created from Recycled Objects – So Bohemian, So Creative!
Finding the beauty in discarded rubbish, these one-of-a-kind creations are handcrafted using reclaimed trinkets and other found objects including bits of mirrors, toys, charms, copper wire, glass bottles, mosaic pieces and beads all woven into a collection of ornate chandeliers, wreaths and pendants.
Magpie, 'a Socially Conscious Art Collective' was established in 1998 by Scott Hart and Shane Petzer. Fine Artist, Sean Daniel and Administrator, Richard Panaino joined the collaboration in 2006. They assemble recycled objects & trinkets into whimsical lighting installations and dramatic chandeliers and no two pieces are alike. These are extremely creative, bright, decorative and rather bohemian styled lamps that are quite the conversation piece!
I had read about Magpie a short time ago and was pleasantly surprised to see that Anthropologie is now featuring the Magpie Chandelier. Michelle Obama, recently gave the Magpie Chandeliers her seal of approval by purchasing two for her daughters' bedrooms in the White House. I am a little surprised at the price tag , though they're quite unique and pretty. IMHO a little steep but I also think they're a great inspiration for a DIY project.
Sadly, I have a few red pen-pet peeves about their website (- not their work) but you can see more of their projects and Regency Chandeliers as well as contact info & how to connect.
The Magpie Art Collective is based in Western Cape, South Africa & produces innovative lighting installations, chandeliers & home wares & is actively engaged in recycling and social issues.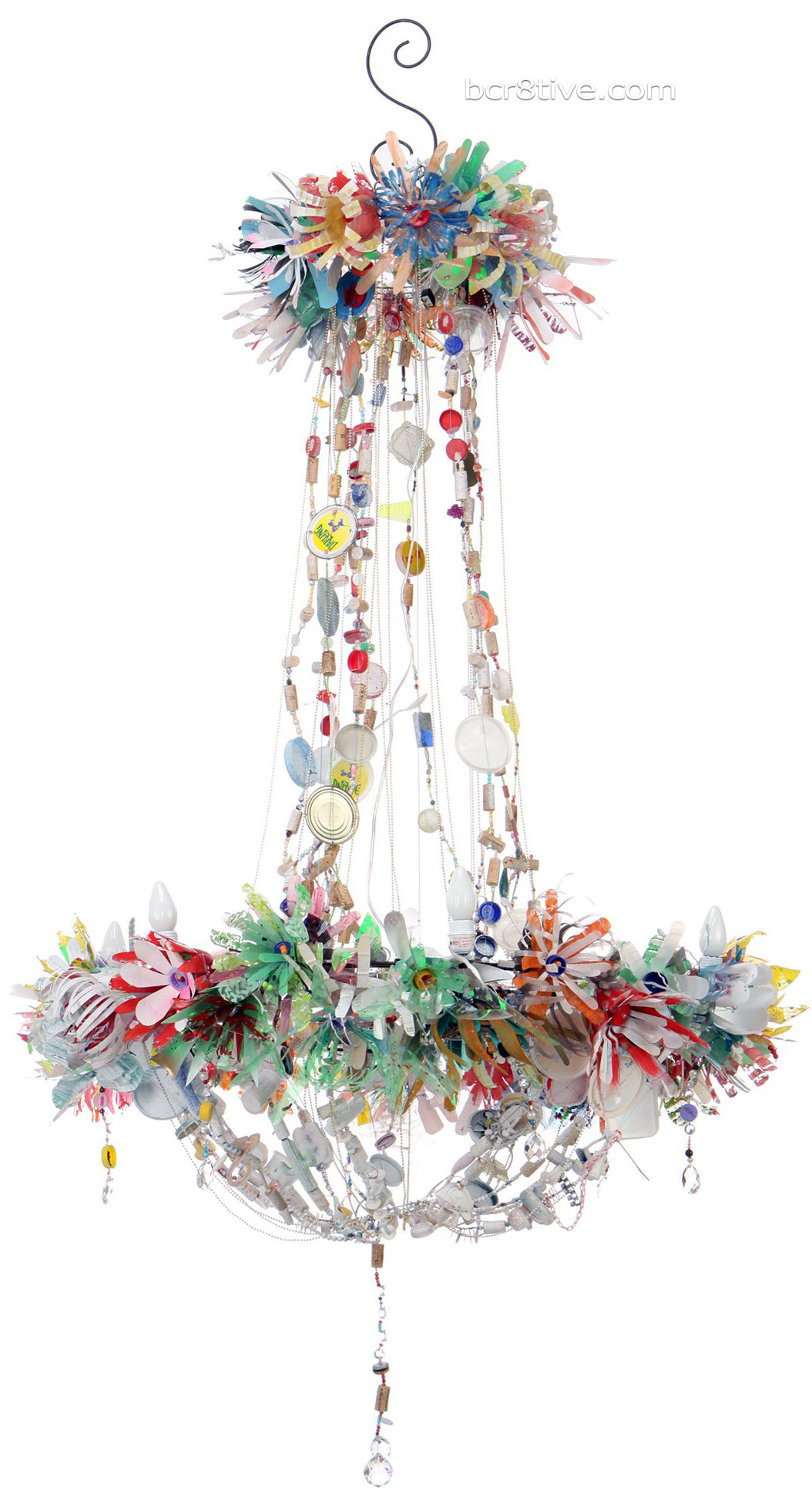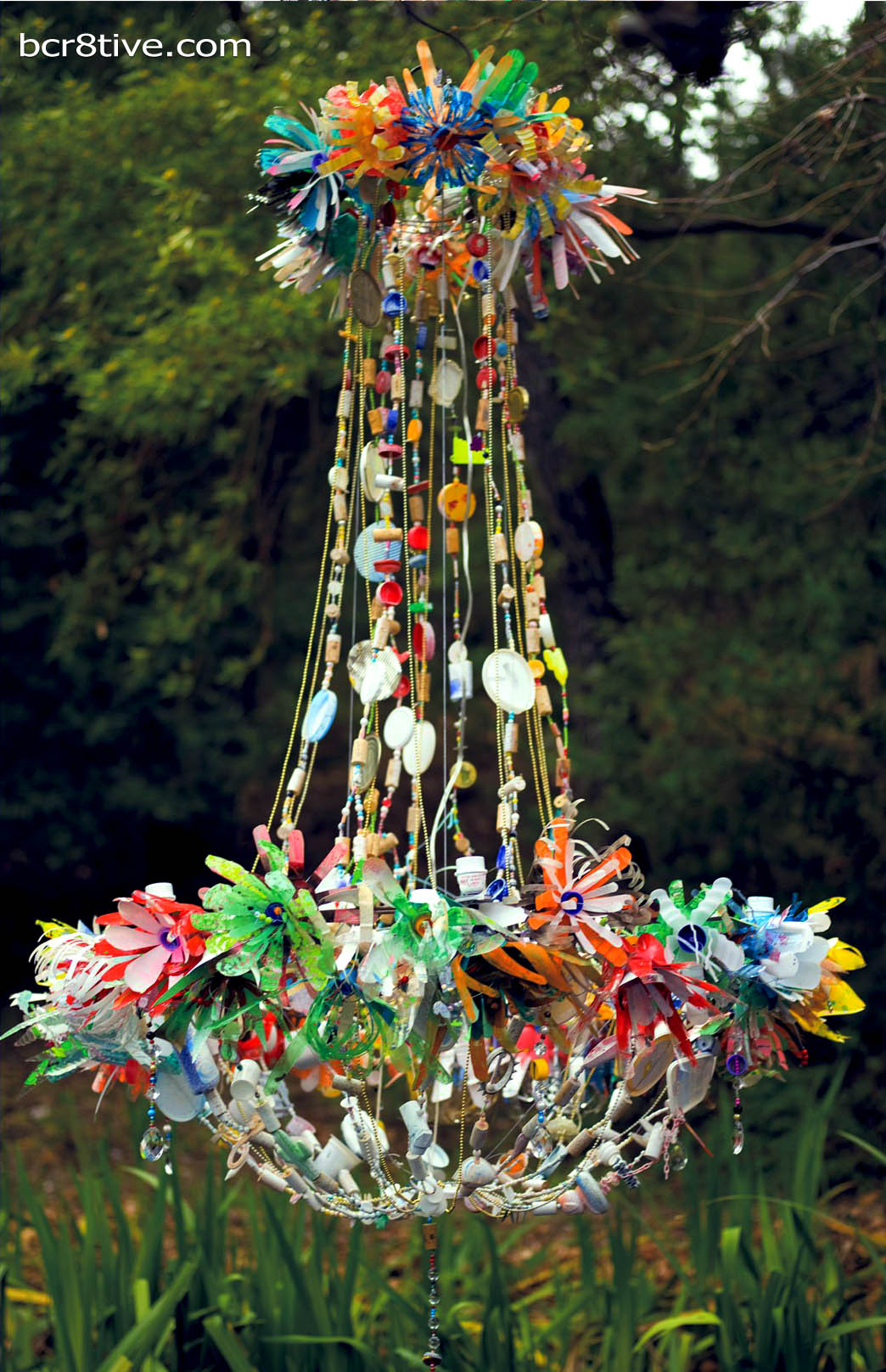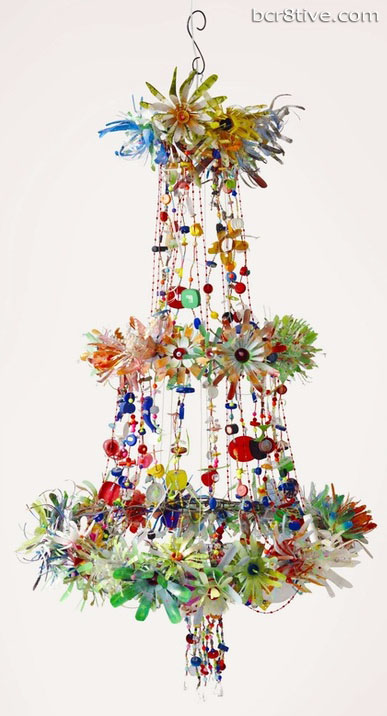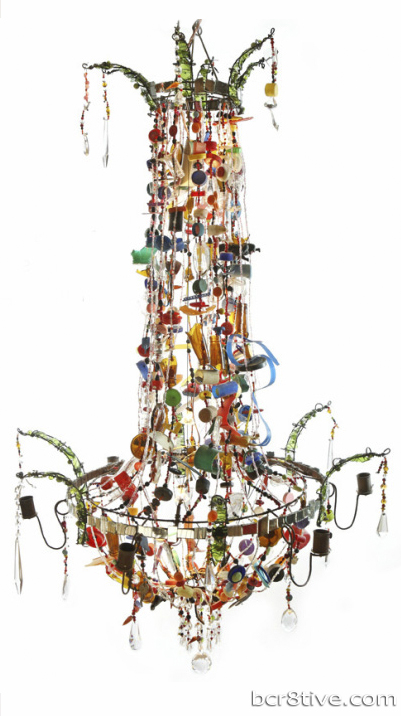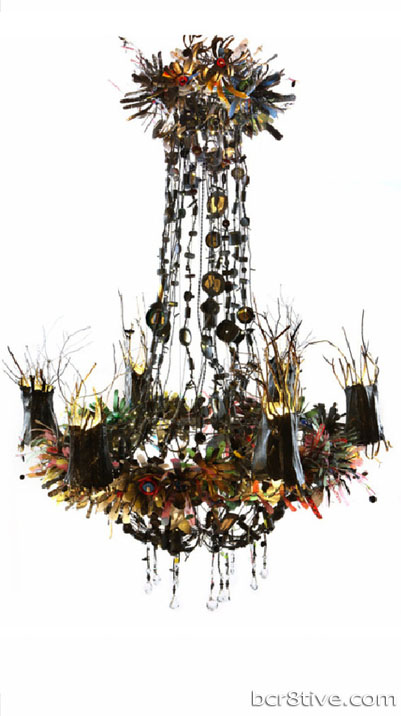 Magpie Chandeliers – Created from Recycled Objects – So Bohemian, So Creative!
was last modified:
February 6th, 2018
by