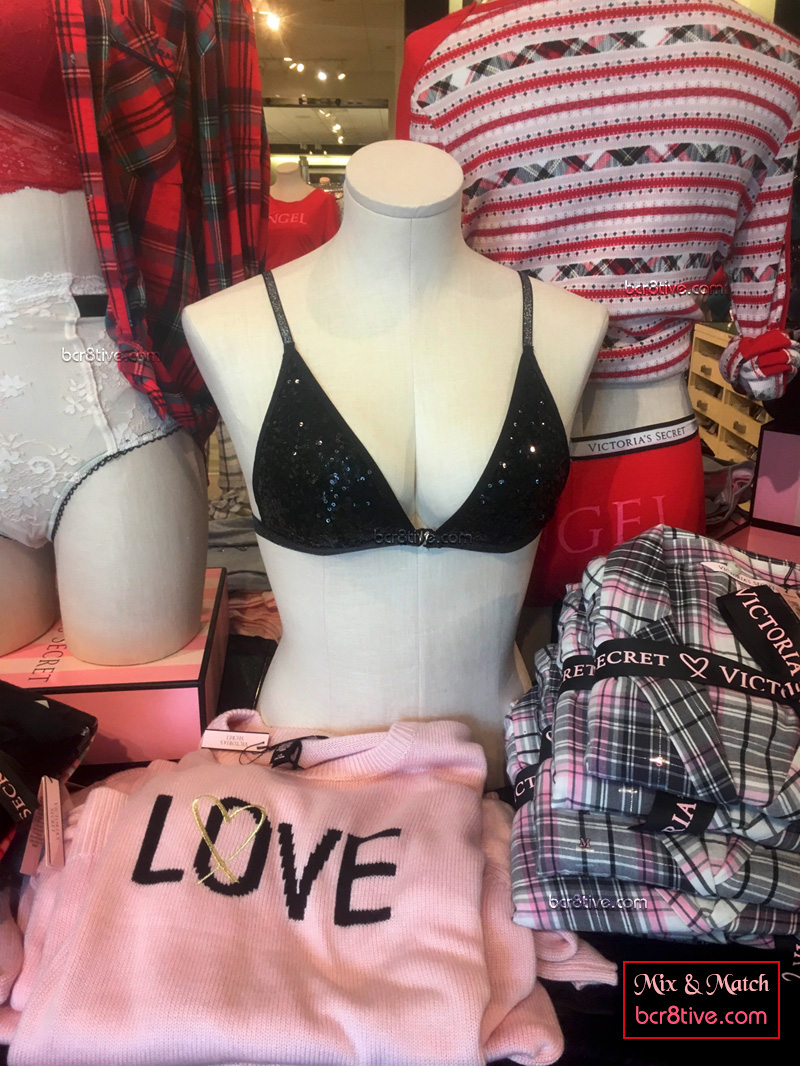 We Love Mix and Match fashion don't we? It is how we put on our creative fashion hats and coordinate our outfits with our own personal style! On a recent shopping trip with a gal pal, we were walking by Victoria's Secret with it's fantastic window display and were immediately drawn in. Holiday styled elements of red peppered the displays, they're intermingled with feminine pinks and sexy blacks… Sequin styles catch your eye and are showcased alongside dainty lace undies, off the shoulder T-shirts, silky Pajamas, and soft & cuddly thermal and cotton PJ's.
Glitter is everywhere on nearly every kind of fashion and decor these days and Victoria's Secret knows how to use it. Silver & Gold are sprinkled around like holiday lights… the bralette in this photo stole my heart. It's adorable! It's smooth to the touch and oh-so-soft, with just the right amount of stretch for comfort. It would look dazzling with so many things…  paired with a flouncy pair of Satin Ruffle Shorts, peeking out from under a button down shirt, perhaps with a few buttons undone 

 or how about under a sexy menswear styled suit jacket, or beneath a cuddly sweater?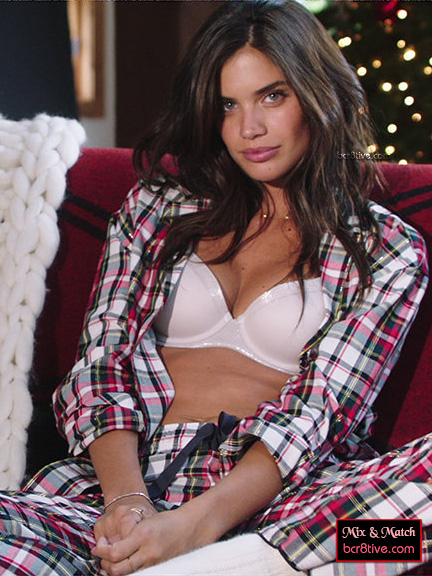 Victoria's has several of these peek-a-boo underthings! I also have my eye on the Embellished Mesh Bodysuit… it's sheer with sequin detail & so hot!
Everywhere you look the fashions are designed to help you look cute and sexy while feeling totally luxurious and extremely comfortable. I've had a few kimonos from VS over the years and they've always been an investment in luxury. This year they've created them in a wide palette inclusive of an animal print and a floral, the seasons new berries and plums, and a perfect red that would look great on nearly anyone. I also love the Dream Angel's Celestial Kimono! It's so unique! Moon and star graphics dazzle on a midnight black… slip it on over your birthday suit after a shower… hello!
Also, just an FYI… for a limited time, all of the Pajamas come with a free pair of pom pom slippers (and they're adorable!) There are just so many mix and match styles that beg you to come home and take your clothes off to put your pajamas on!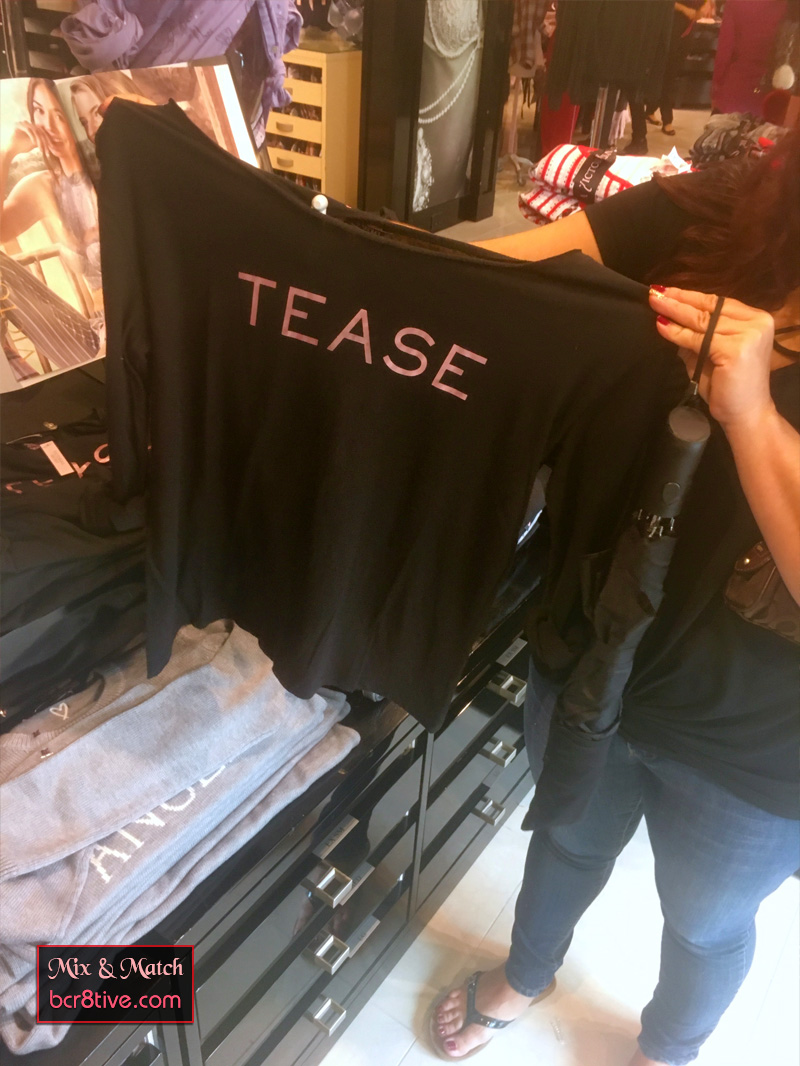 Speaking of clothes… I'm crazy about the long sleeve graphic T-shirts, many with sequin lettering. My favorites are the "Tease" & "Wicked".  I especially like the black. I always like black. Perhaps it's a Northern thing? We love our blacks and my closet is full of them. In fact it has a section dedicated to black. It's chic, slimming and flexible.
I also like the Wrap Crop Top… it reminds me of when dancewear was a wardrobe staple…. and I love, love, love

 the Love Tote… it celebrates the launch of Love by Victoria's Secret and I've used my Pink version for years! There are several other totes and bags that have my attention too – omg so many choices... I like the metallic styles like this V-Quilt Metallic Crackle Everything Tote in Pink or Gold, and I'm a fan of purse and tote accessories like this Love Keychain. I like to personalize my bags and be creative.

Shop this post below for these Victoria's Secret Styles!
We Love Mix & Match
was last modified:
November 26th, 2017
by