Jean Paul Gaultier 2013 Spring Haute Couture
Several designers have brought the East to their designs and Jean Paul Gaultier does it his way in this Haute Couture Collection. The details are over-the-top creative. I could discuss each design at length and not grow bored…. Feet are frosted in colors, silver or gold and combined with Indian style jewelry that adorn the ankles. In fact jewelry is BIG & used often. Long, ropey necklaces, large & coordinating elbow to wrist bracelets, Indian influenced earrings & big rings are abundant. The shapes are all form flattering silhouettes. Exotic Saree styled fabrics are combined with shimmer, beading, snake prints, lace, cut work & braided fringe! Occasionally it seems as though he leaped out of India and bounced over to Brazil but he jumps back again Jean Paul Gaultier designs are always theatrical & fun but in my opinion, this one seems to have notes of up & coming trends.





































Details from the Jean Paul Gaultier 2013 Spring Summer Haute Couture Collection.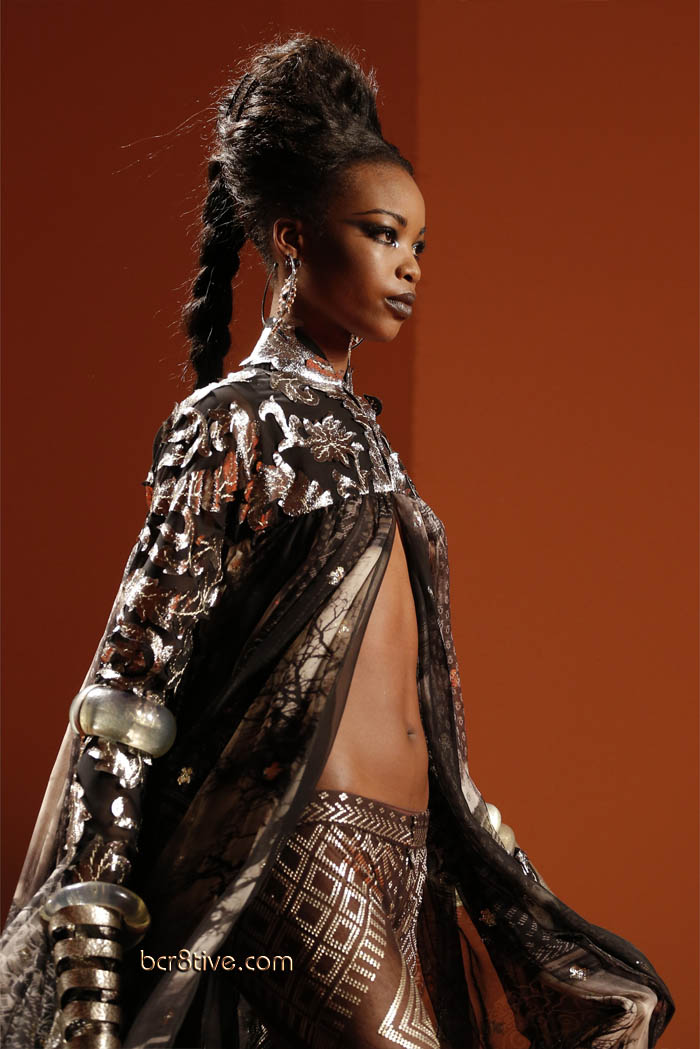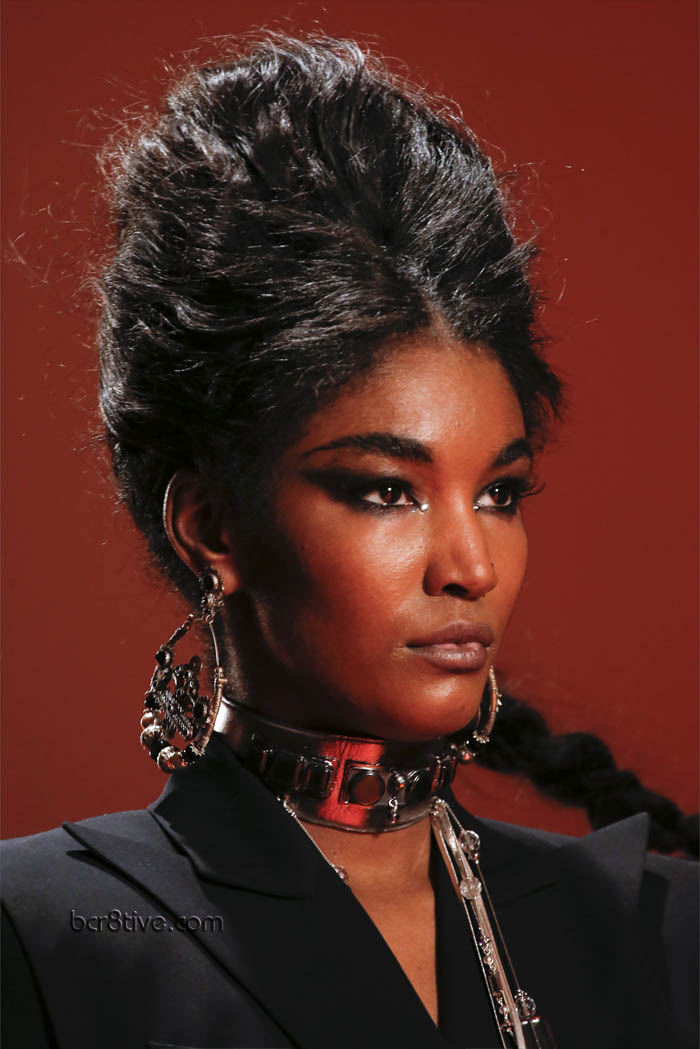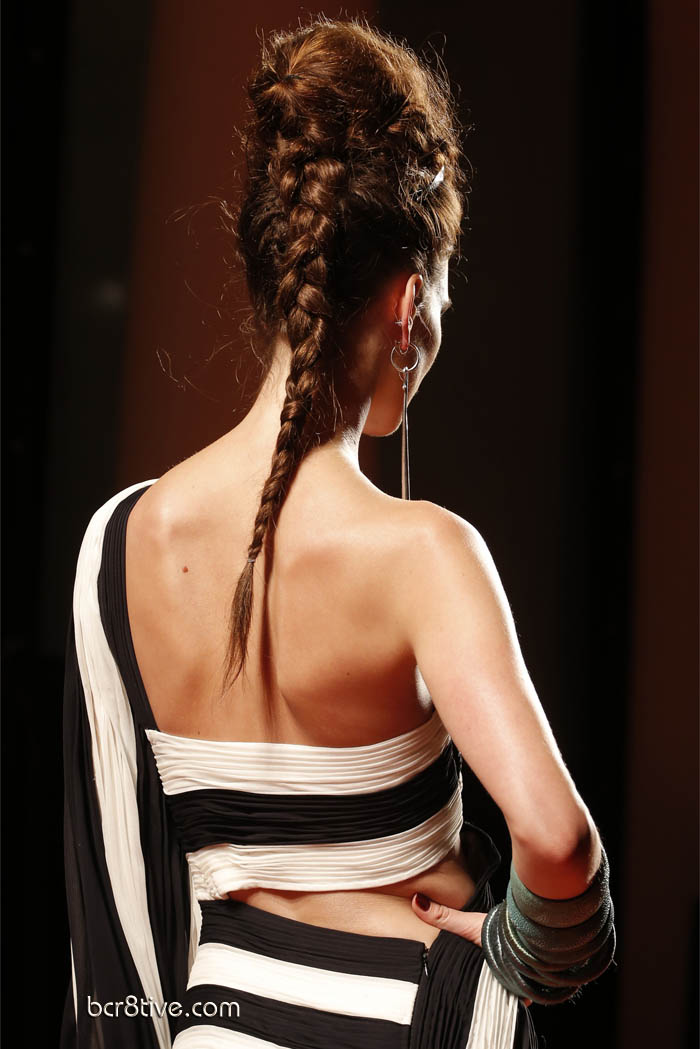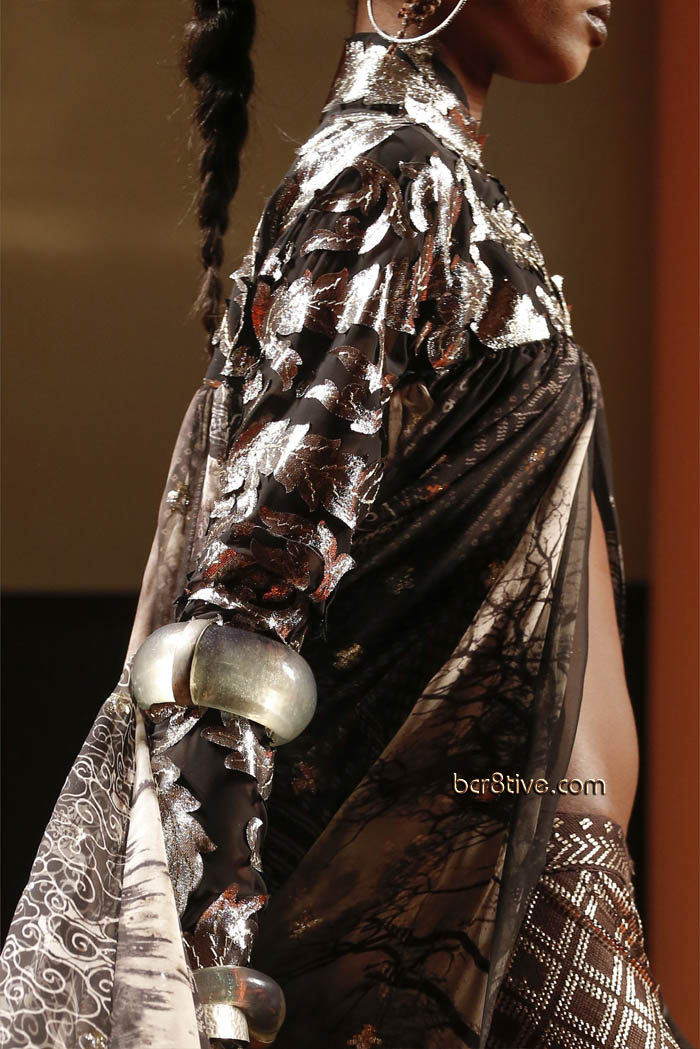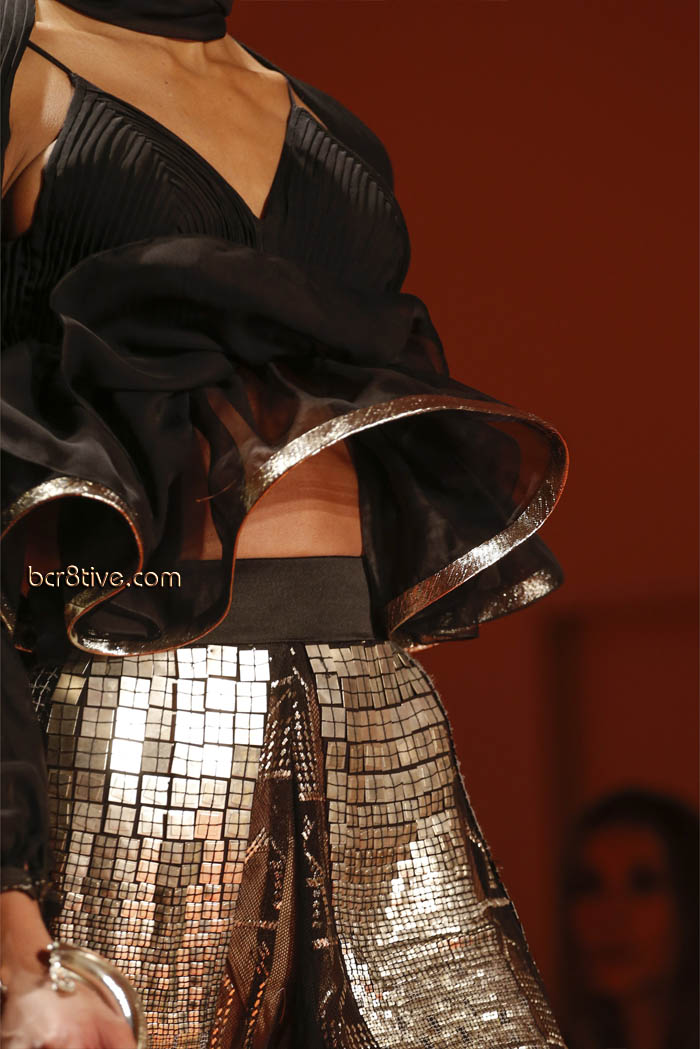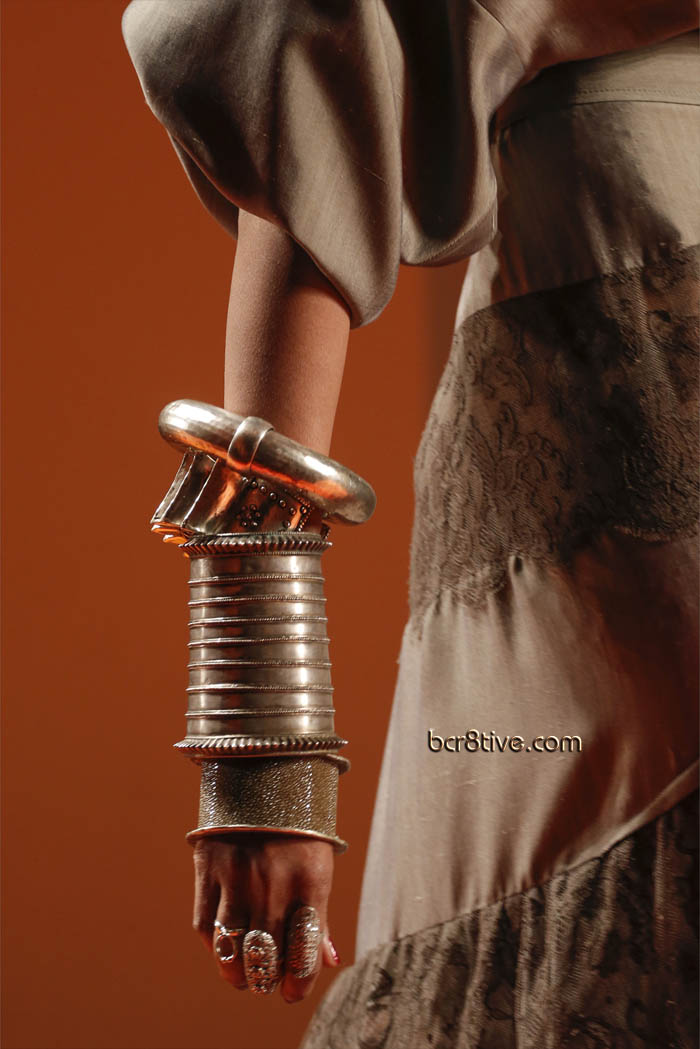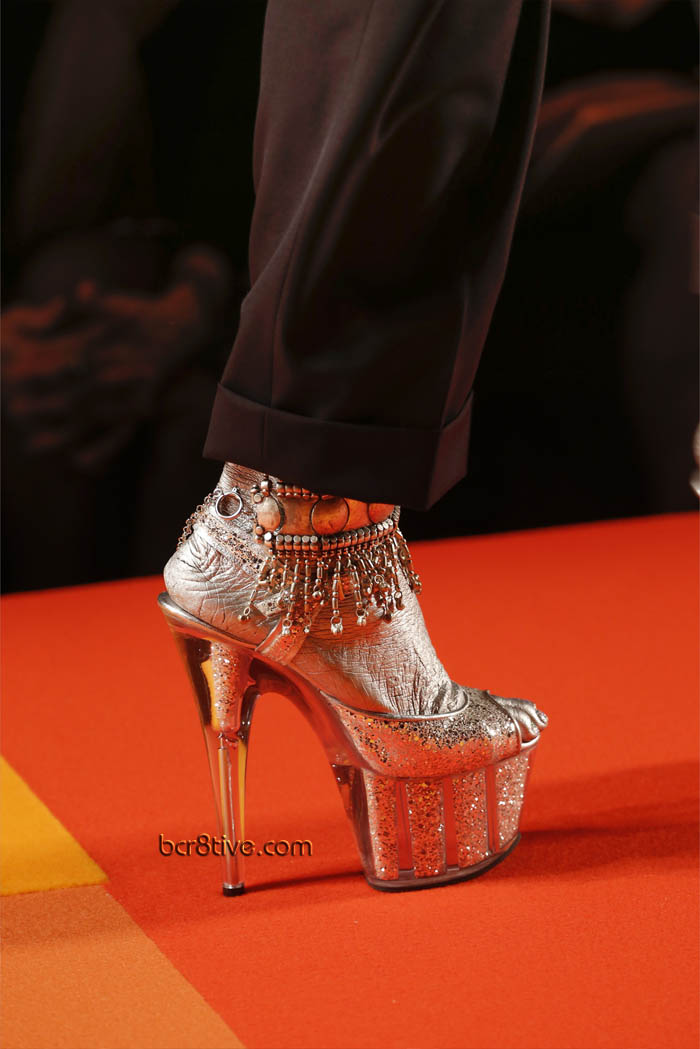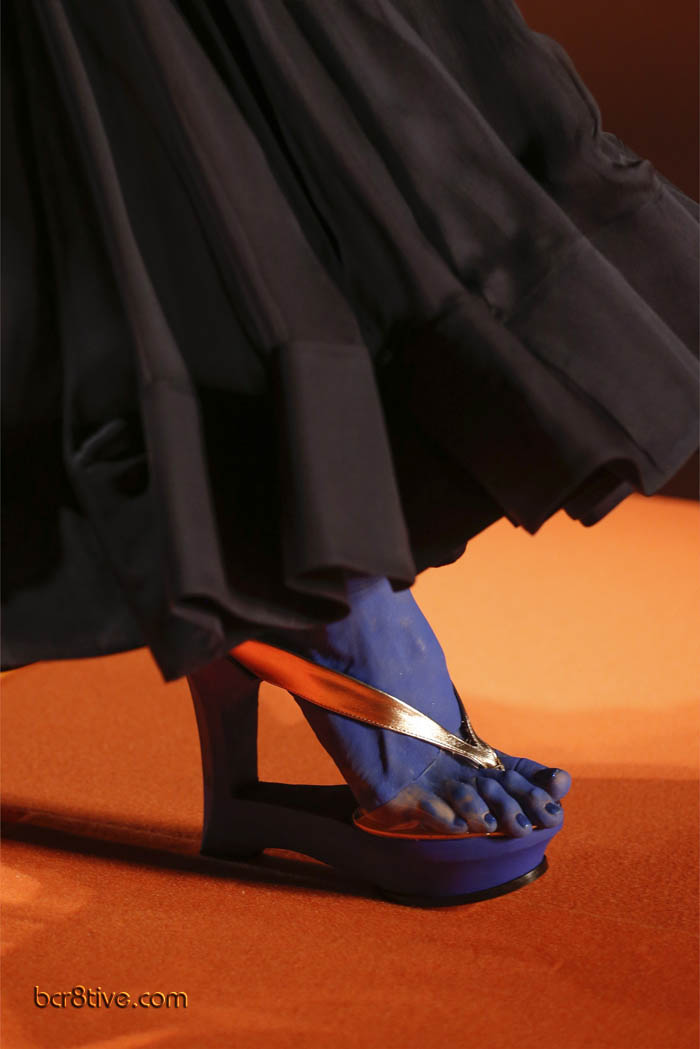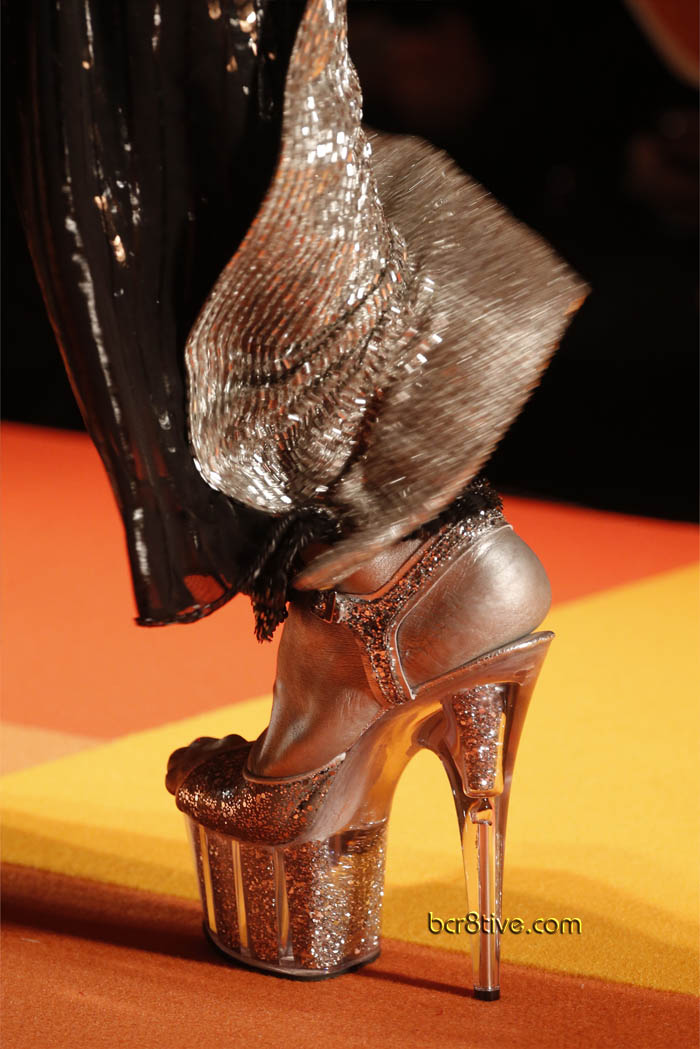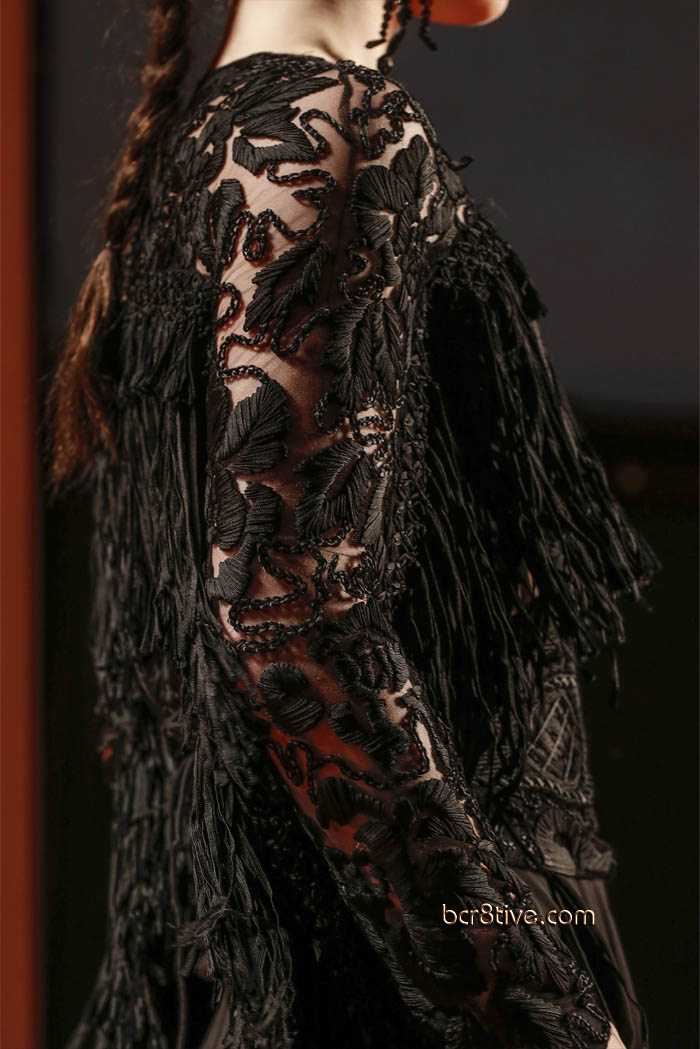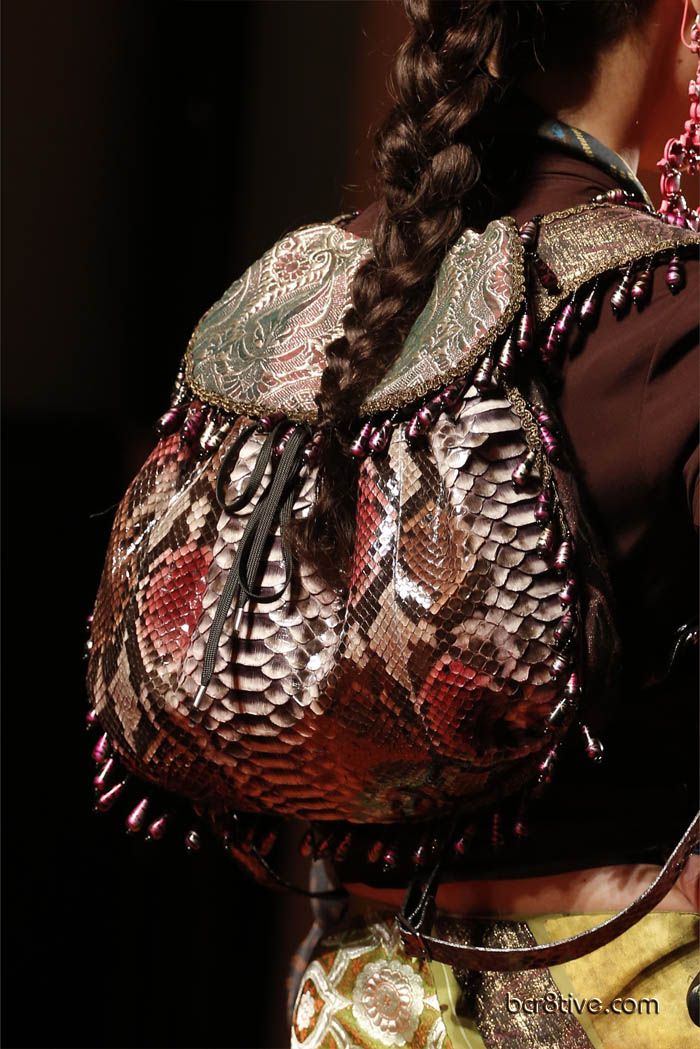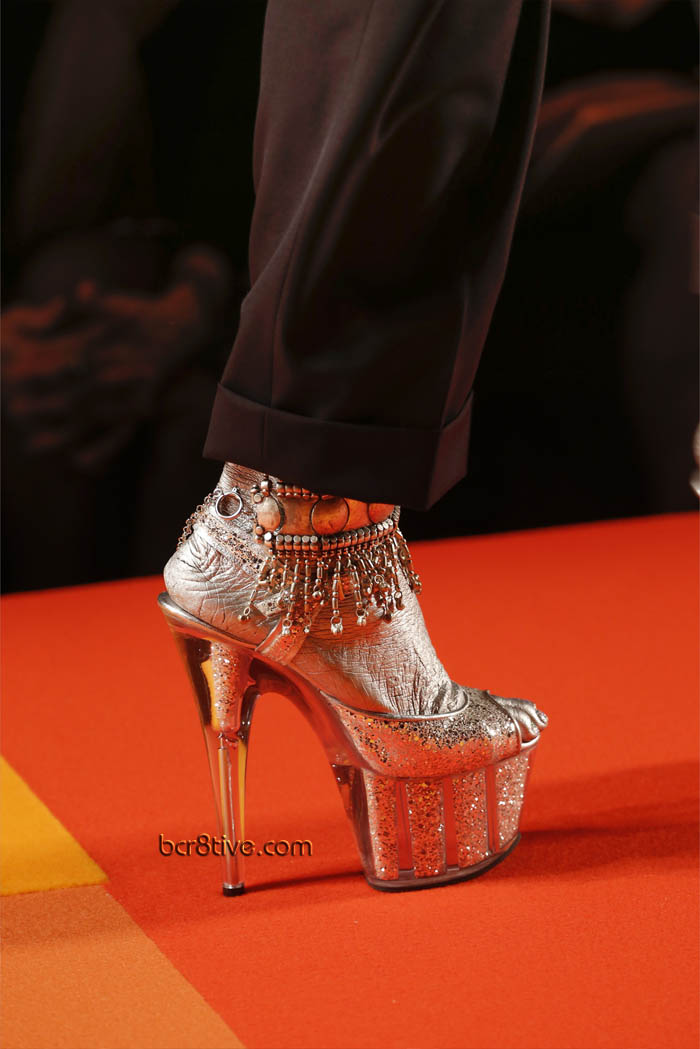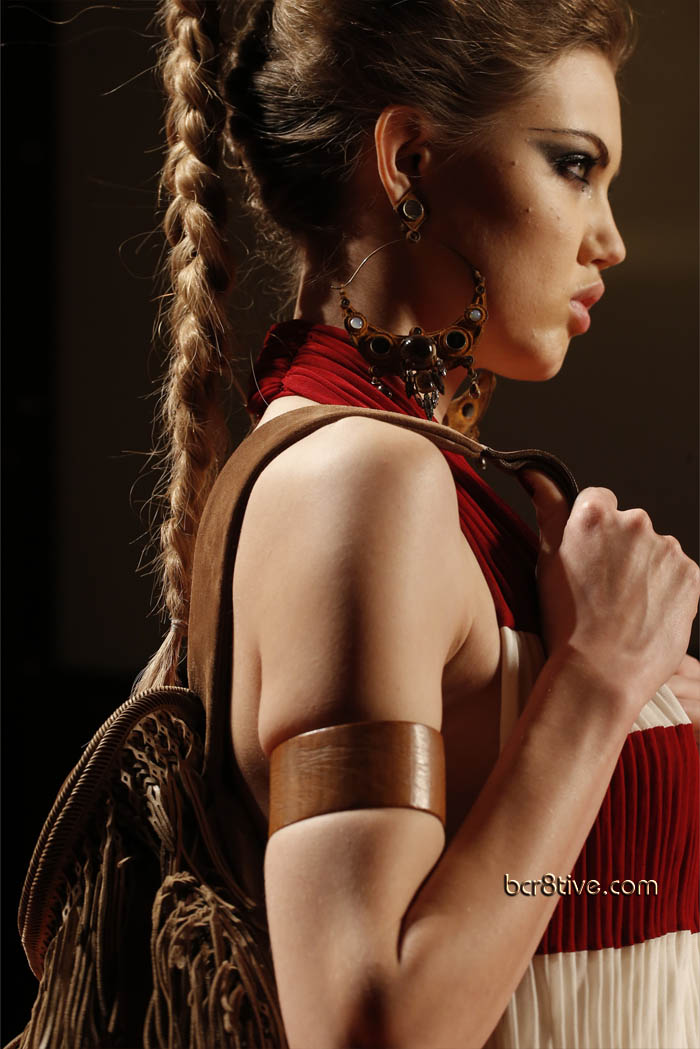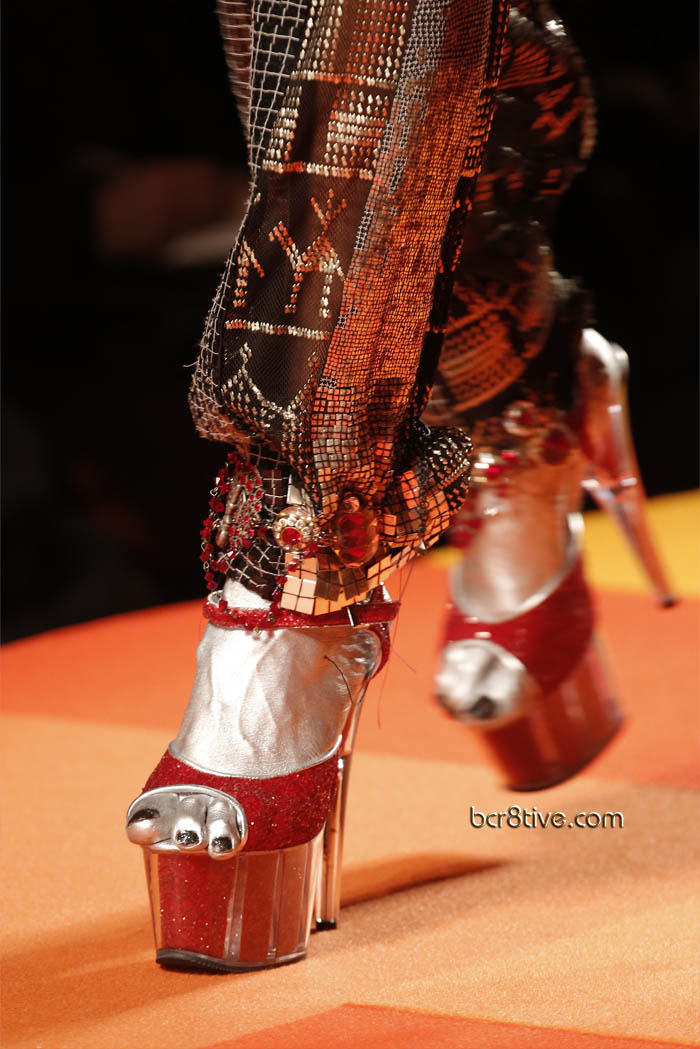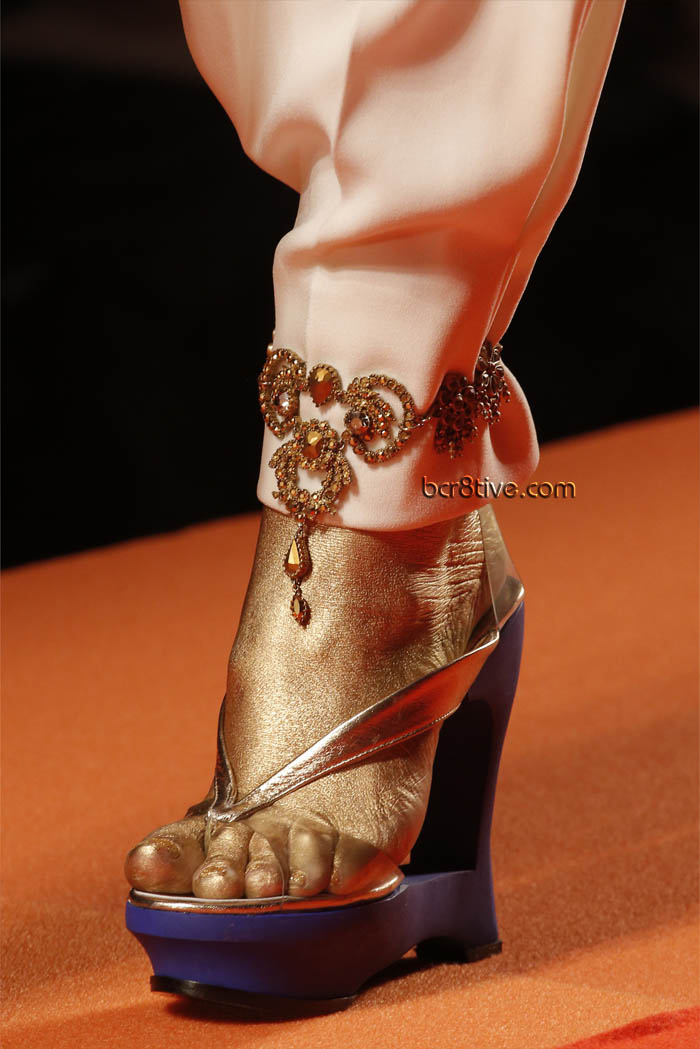 Jean Paul Gaultier 2013 Spring Summer Haute Couture Collection
Jean Paul Gaultier 2013 Spring Haute Couture
was last modified:
February 4th, 2018
by