Itiquira House – Rio de Janeiro, Brazil
This is the Itiquira House in Rio de Janeiro, Brazil.
The wood floors are gorgeous against the glassed in bath. I love that the entire wall is glass, looking out to the lush foliage. Overall it's open yet private at the same time.
I tend to be attracted to natural looks and Eco friendly designs in architecture. I like open, airy styles that are warm and inviting and this home is a fine example. Though none of the photos are as staged as most are for magazines and e-zines, I'm still attracted to this home.
You can see more of this home on Cool Hunter (one of my favorite haunts).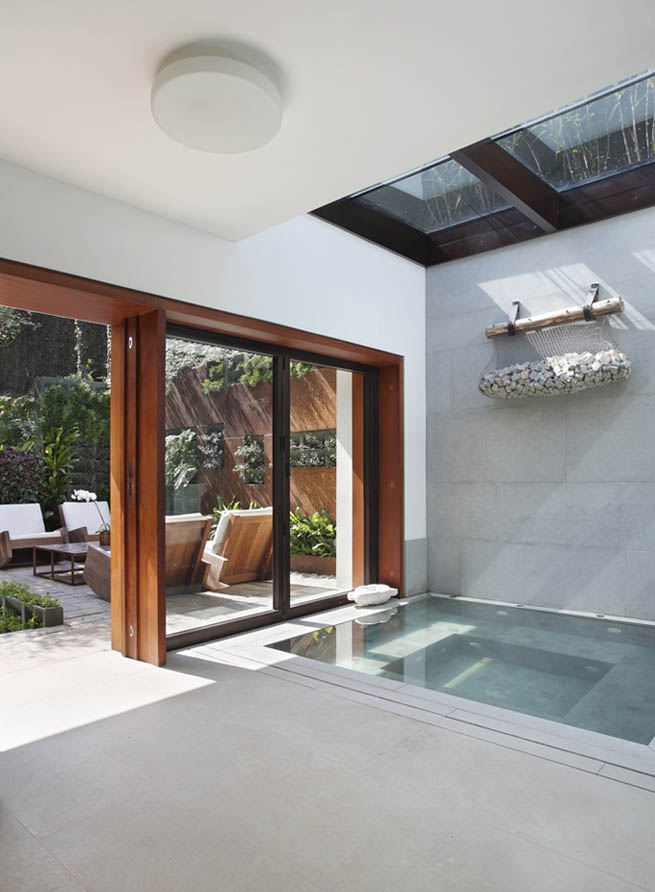 Indoor Hot tub looking out to the patio, amazing skylight, private and vertical garden design … A dream…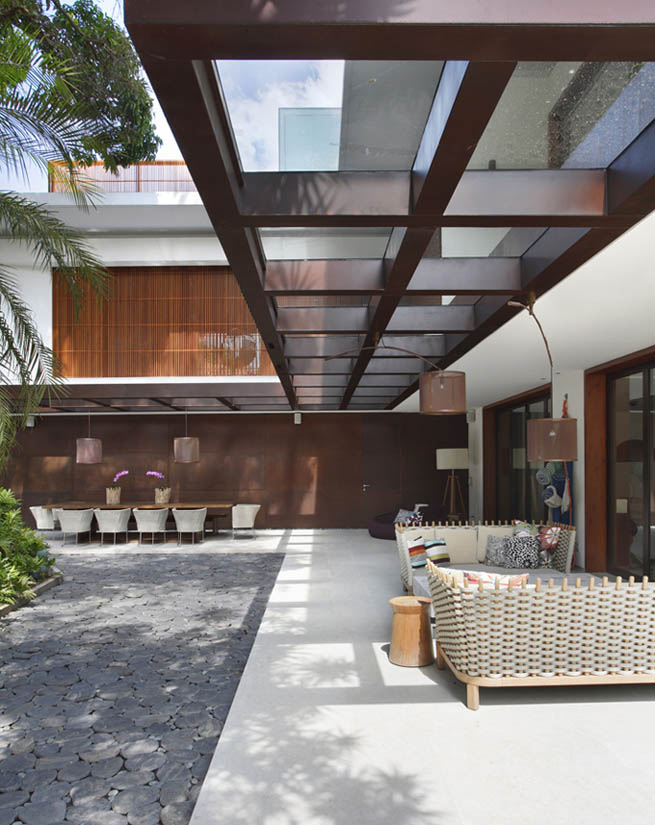 Warm earthy colors and natural materials put a lot more focus on the natural surroundings.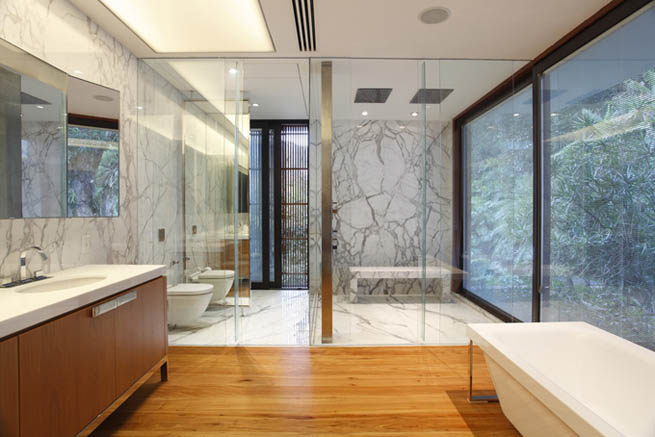 Itiquira House – Rio de Janeiro, Brazil
was last modified:
May 30th, 2017
by