As many of you know, I'm a big fan of creativity in the kitchen. I'm a total kitchen chemist and enjoy cooking and being innovative with recipes and conjuring up new ways to make things – but I also like to be creative about recycling, repurposing and of course, home decor!
I was recently invited by Infinity Jars to review some of their product line and after looking over their products, agreed and chose what I felt would be most practical for my creative purposes – the 500 ml Long Neck Glass Bottle, the 250 ml Glass on Glass Apothecary Jar and the 250 ml Glass Screw Top Jar. They arrived quite quickly and each were packed with ultra care and protection. To my utterly pleasant surprise I fell in LOVE with these bottles and jars!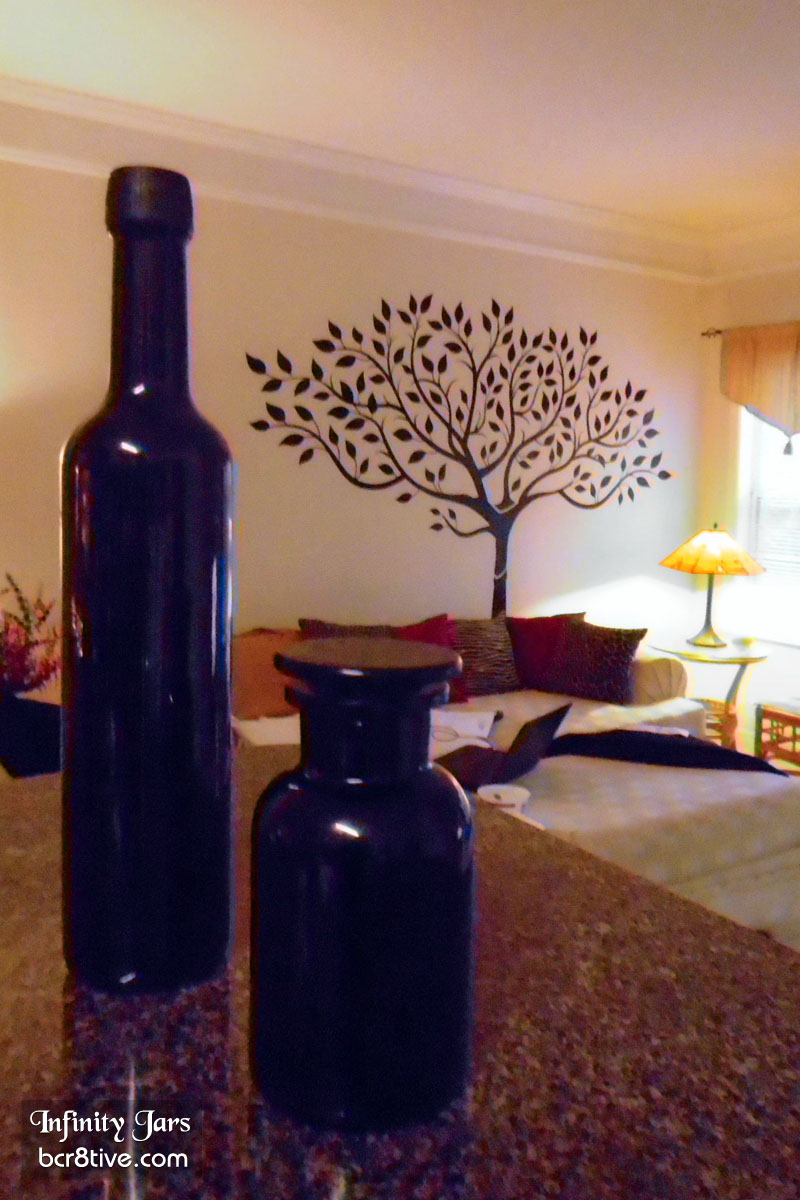 First, a little background. I like a bit of black in my decor, all around my home. It's a personal preference I know, but it's my taste. I have bits of cast iron in black, new and antique, a black lamp shade, black throws, pillows with bits of black in their patterns, etc. and I find it incorporates well with tech hardware, appliances and nearly any decorating theme I choose. I can always change things up while it helps to keep my decor cohesive. It's sleek and sexy.
With that said, to the casual observer, these bottles and jars appear black, however they are actually a very deep violet glass. It is the secret to the amazing preservation capacity they have. You have to shine a strong light on them in order to see they are deep violet. The pigmented color serves a purpose in that it blocks out harmful visible light rays (the rays that degrade organic matter) while still permitting two beneficial light rays to penetrate that have been proven to preserve and extend the shelf life of goods (for as long as 2 years!)
Infinity Jars creates over 60 styles of Ultraviolet Light Filtered and Airtight, Scent-proof Jars and Bottles with endless practical and creative uses. Their primary groups are Kitchen Bottles, Screw Top Jars, Cosmetic Bottles and Apothecary Jars. Within these groups are all sorts of fantastic bottle and jar ideas in a myriad of sizes. There are bottles with lids, spouts or slow pours, screw top jars in every size and height you can imagine – for culinary or cosmetic uses. I love the kitchen bottles and the gorgeous apothecary jars with glass stopper lids, but I'm also crazy for the cosmetic bottles. I began to ponder creating DIY tinctures, herbal perfumes or customized body oils but I'd also like to use the Screw Top Cosmetic Style Jars for fruit or herb butters. Making those are fun AND they're delicious! They also have bottles with roller applicators, droppers, sprays and push pumps! Imagine the possibilities! Pondering all of the many individual styles they make creates a swell of juicy creative ideas for using them and makes me want to collect more!
Their reviews are truly stellar too and after seeing them for myself I am now also a fan. You can't go wrong with any of these bottles and though they have a fabulous return policy with a 30-Day Money Back Guarantee, I highly doubt you'd return them. They're eco conscious, reusable, economical, exceptionally well made, sleek, sexy, decorative and superbly functional.
It doesn't hurt that they're so attractive either. I'm planning on using my bottle for an easy to make, healthy and delicious infused olive oil that I will be posting about soon. I will be storing my favorite genmaicha green tea in the Apothecary Jar, and for the screw top jar, the mouth is wide and the lid is snug, so I'm considering cinnamon for my tea or a pinch-able spice.
Though each bottle and jar comes with 2 labels, for the creative among you, you can add premium, printable food and beverage labels to your bottles and jars for a customized look that's uniquely you! There's a wide variety of shapes and sizes to print on. Find them here.
Every glass jar sold by Infinity Jars is guaranteed to have the following features:
✦ Ultraviolet Light Filtering Technology ✦ Light-proof & Scent-proof with an Airtight Seal
✦ Naturally Preserve & Rejuvenate Freshness ✦ Over 30 Styles/Sizes to Choose From!
Visit Infinity Jars to check out all of their Products and Reviews!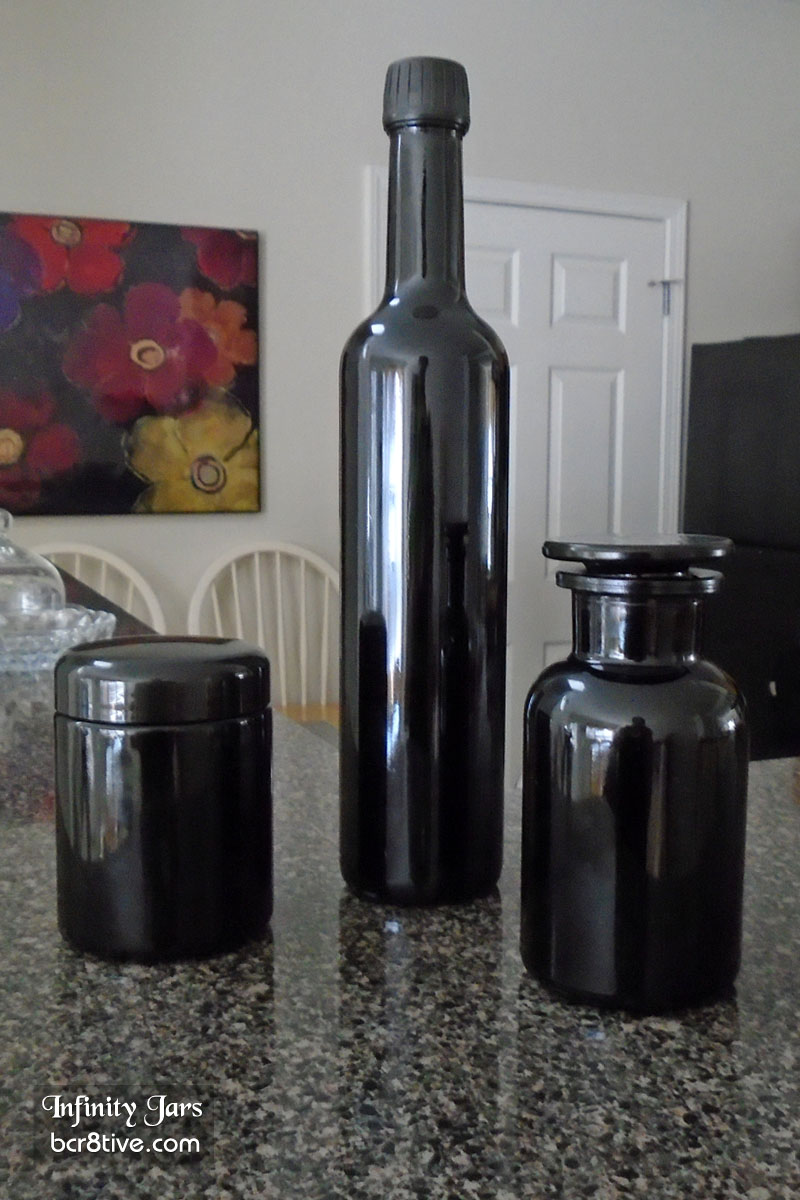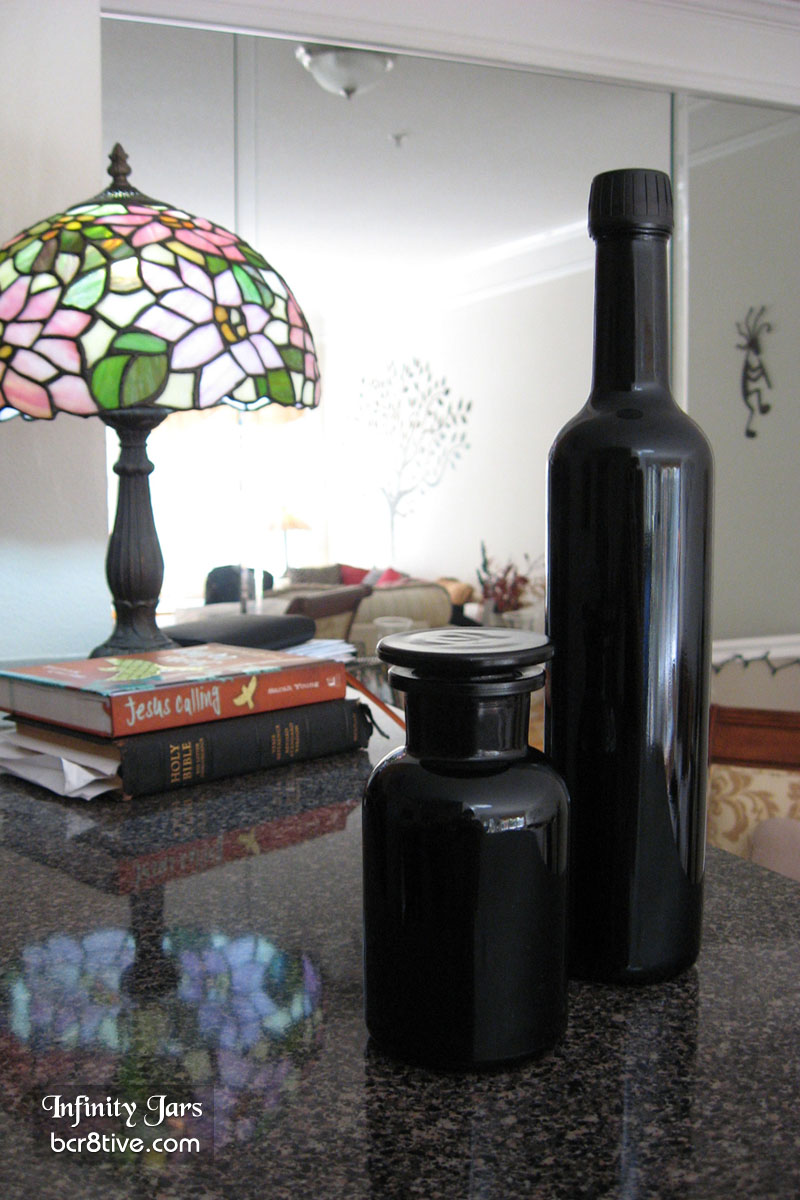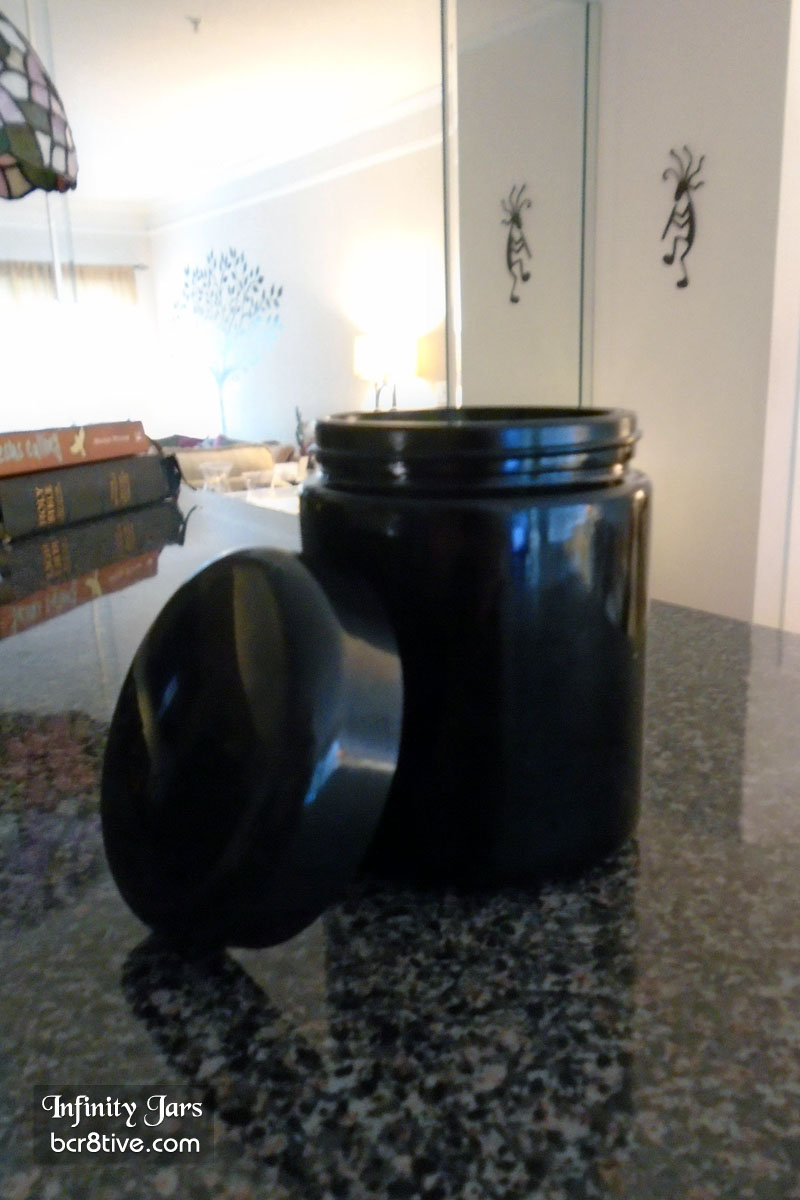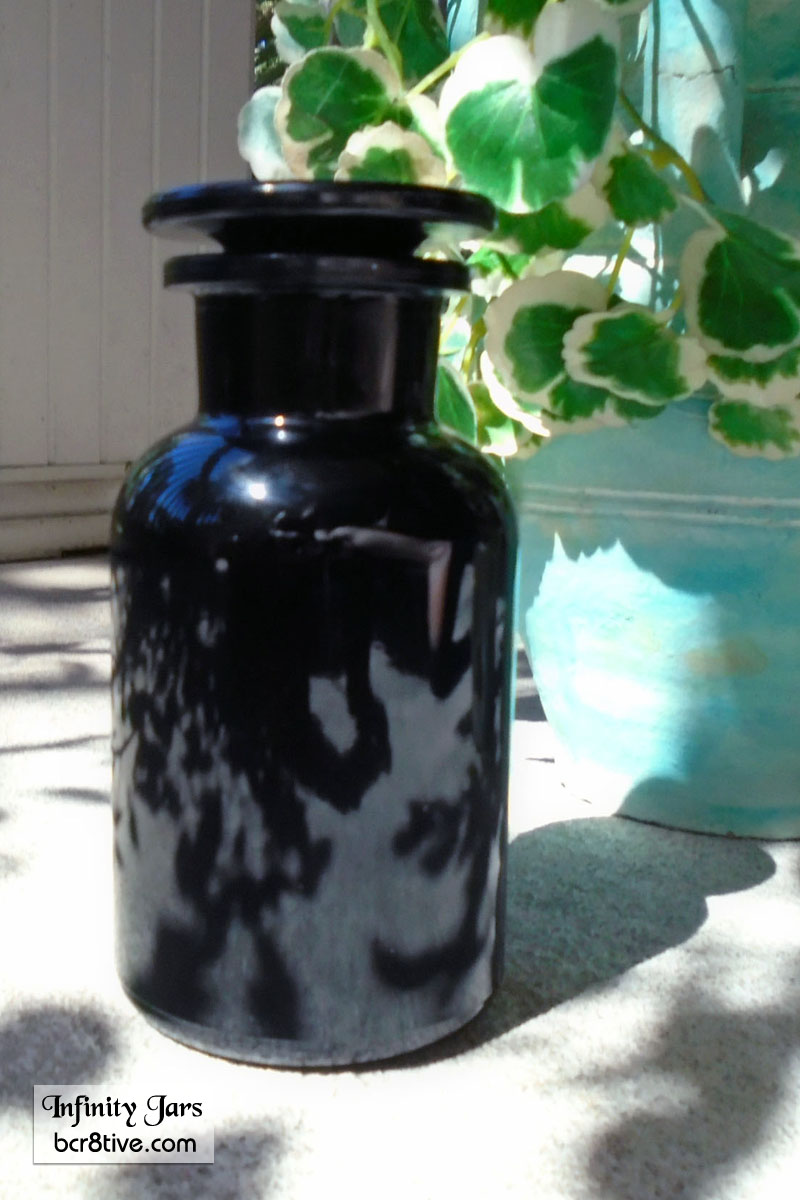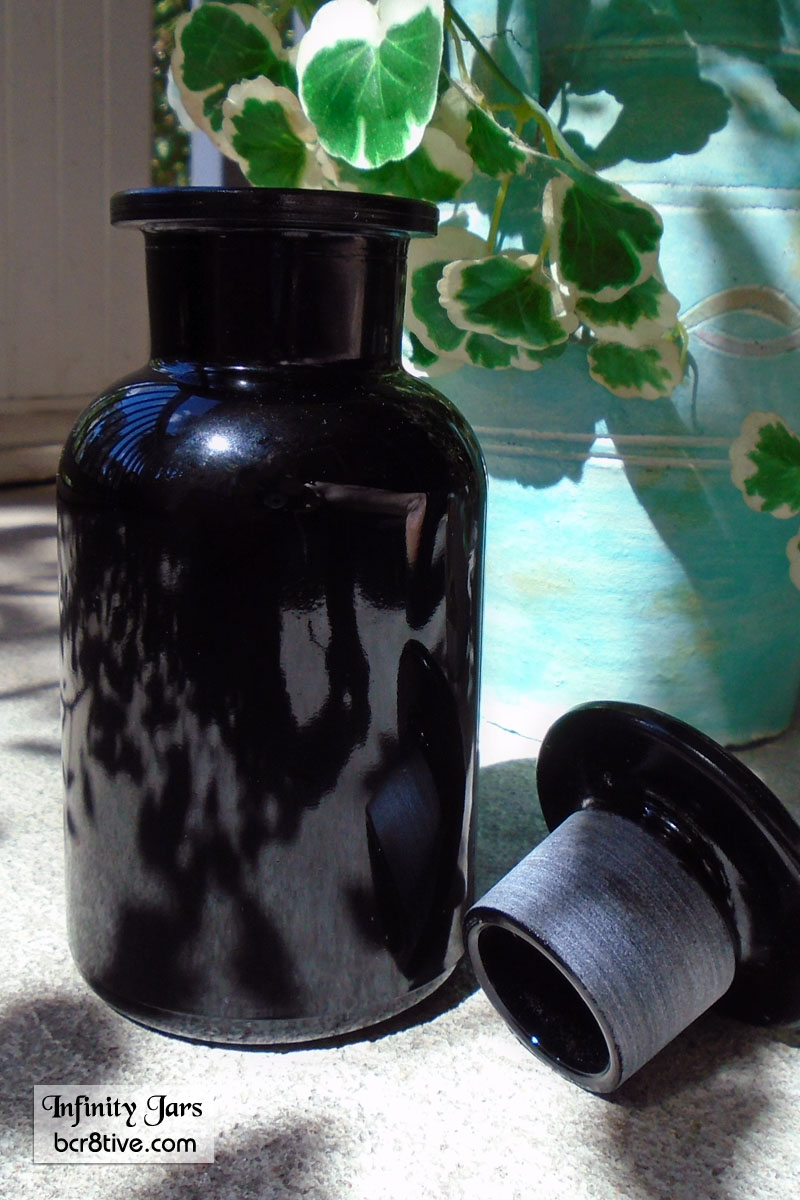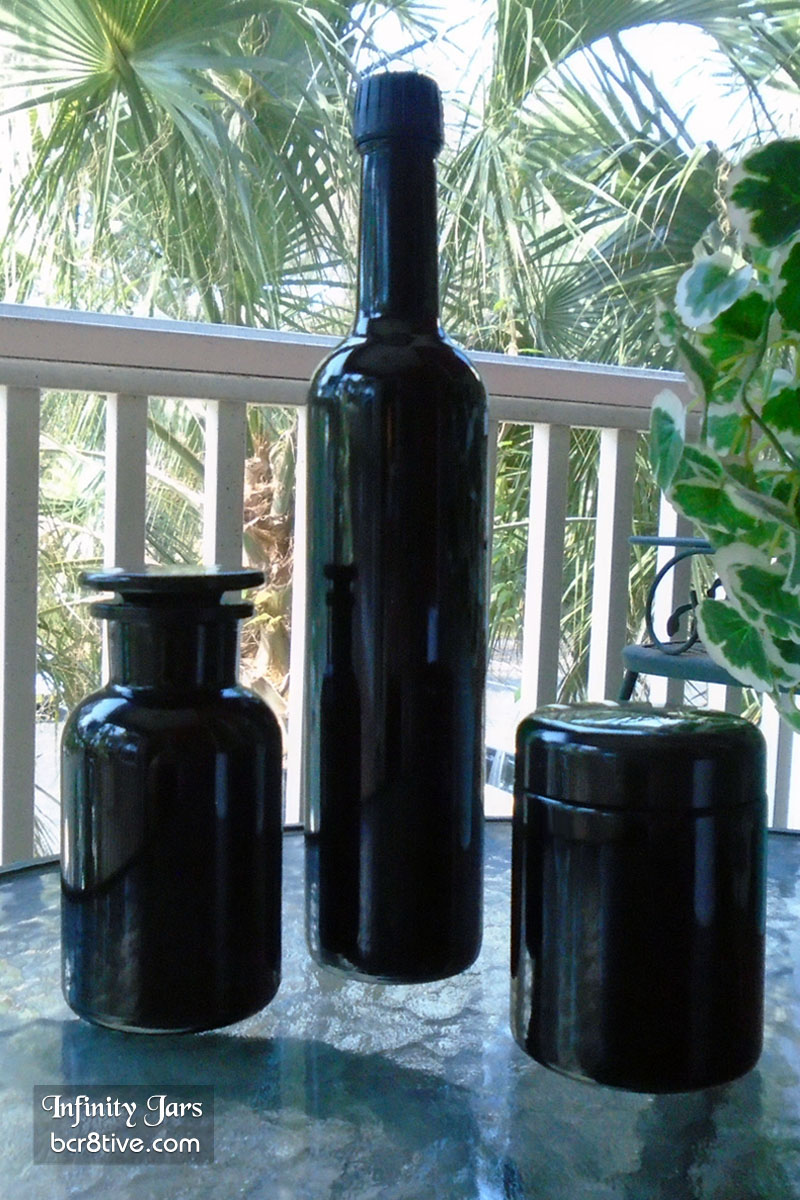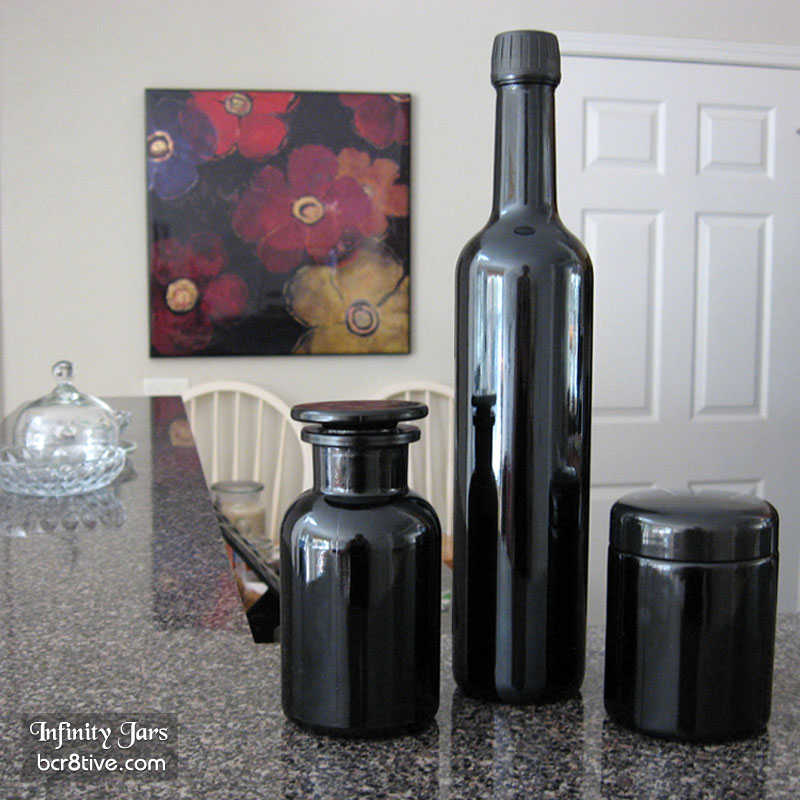 Infinity Jars
was last modified:
March 1st, 2017
by