Hot Drinks for the Holidays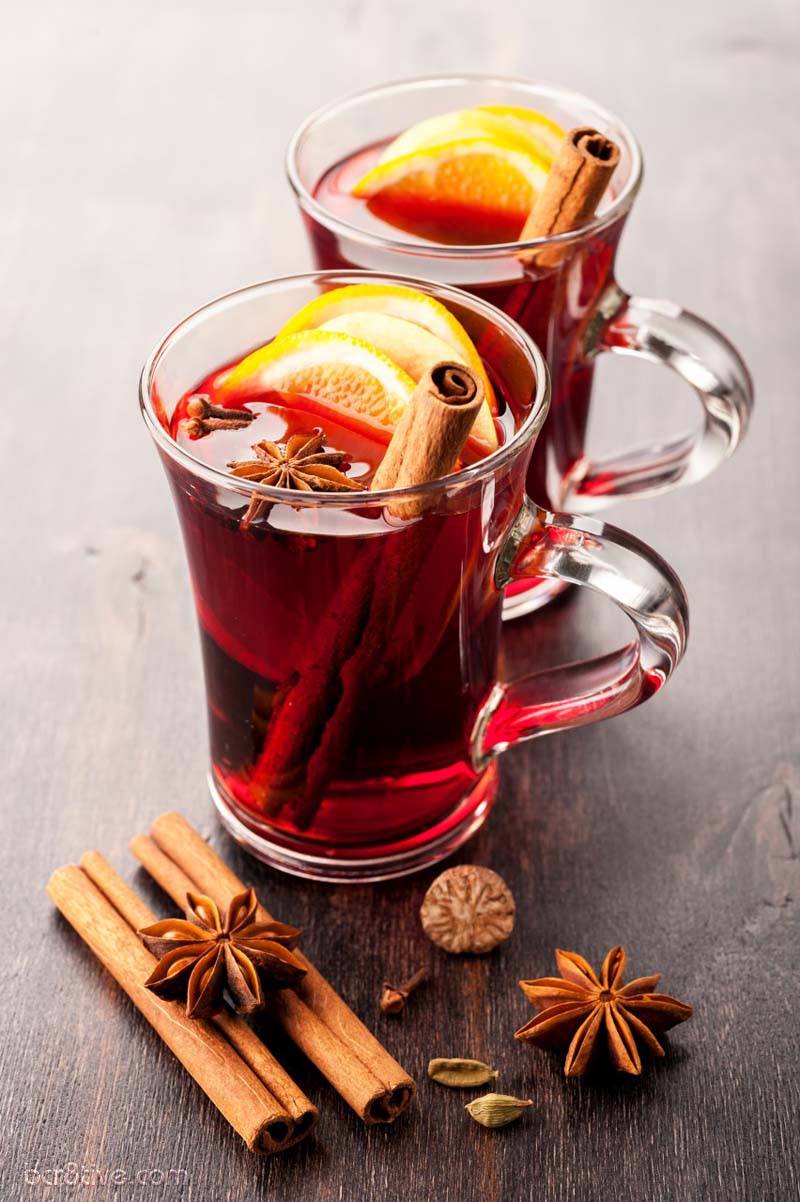 I think that one of the nicest things about winter is being able to turn on the oven and the stove – making comfort food recipes and having the house smell delicious and welcoming. Having company over and having yummies to offer is always a win. Hot drinks for the holidays and winter season are a special treat. I have fond memories of time spent with family outdoors in the crisp weather, drinking hot Mulled Wine and having lots of laughs. When we had them, they made the spiced wine in cedar barrels and dubbed them "Hot Destard". After a few, we were asking for another "Hot Bastid" – Good times 

 and lots of laughs.
Even being alone and reading or watching your favorite show, getting cozy and warm and having a hot drink is quality time spent unwinding and relaxing. Hot chocolate or tea is comforting but these drinks take comfort to another level. The recipes below will make you look forward to winter and look for occasions to serve them (to others or for yourself!)
Mulled wine is also known as Spiced Wine or Swedish Glogg. It's wine infused with cider, spices and fruit rinds. Hot Alcoholic Coffee Beverages are also a favorite. They're coffees enhanced with different liquor or liqueurs like Baileys, Kahlua, Schnapps, Amaretto and more. Garnish them with whipped cream, chocolate or butterscotch shavings or a candy cane.
(As if we needed another reason to drink coffee) 

Enjoy these Hot Drinks for the Holidays
Slow Cooker Spiced Wine (Mulled Red Cider) Courtesy Wellplated 
Ingredients:
1 (750 ml) bottle red wine (choose something fruity but not too sweet. Merlot, Zinfandel, or Cabernet Sauvignon all work well)
2 cups apple cider
1/4 cup honey
1 orange, zested and juiced (OR try oranges spiked with cloves)
5 whole cloves
4 green cardamom pods (or vanilla beans)
2 cinnamon sticks
1 whole star anise
1/4 cup brandy
Orange slices, for garnish
Cinnamon sticks, for garnish
Directions:
Add wine, cider, honey, orange zest, and orange juice to a 3-quart pot or larger slow cooker. Stir to combine. Add the cloves, cardamom, cinnamon, and anise. Cook on low until warm, 30 minutes to one hour, depending on your slow cooker. Stir in the brandy.
Ladle into mugs and serve with an orange slice and cinnamon sticks. To keep the wine warm, leave the slow cooker on the "keep warm" setting. If your slow cooker does not have a warm setting, alternate between "low" and off.
Directions:
Put wine, cider and sugar in a pot or crock pot. Place spices in a stainless steel tea ball infuser or a cheesecloth bag. Alternatively, place the loose spices directly in the pot and strain through a fine-mesh sieve before serving. Simmer slowly, do not boil, for at least an hour – the longer the better. Garnish with a cinnamon stick and/or a slice of fresh orange.
Here is the German version – simple, tried and true:
* Glühwein German Mulled Wine
Ingredients:
1 bottle of inexpensive or old red wine
2 cinnamon sticks
16 whole cloves
1 orange, sliced into 8 pieces
2 TBSP honey
1 tsp allspice, nutmeg, and coriander mixed together
2 cups water
Directions:
Push cloves into the orange pieces. Place all ingredients in a slow cooker for about an hour. Adjust the flavor by adding sugar or water.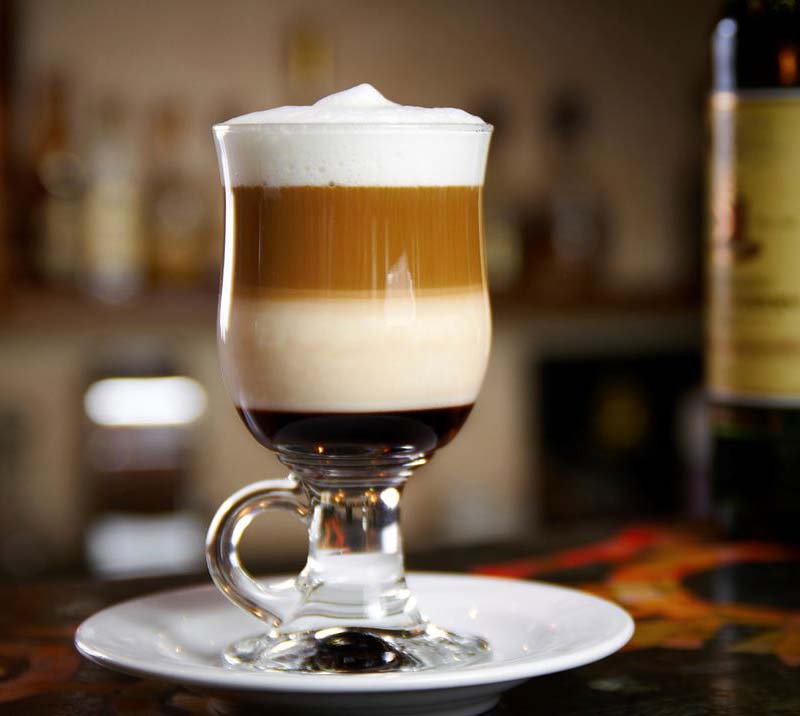 Amp it Up: 
You can make the simpler Spiced Wine versions above with sugar, cloves, lemon, and cinnamon, but Swedish glögg takes it to the next level with port, vodka, dried fruit, and an assortment of spices. See Hot Drinks from Saveur

Hot Alcoholic Coffee Drinks:
This is a fantastic site for Hot Alcoholic Coffee Drink Recipes from the Coffee Detective
They have great recipes for Bailey's Irish Cream Coffee, Mexican Coffee, Bavarian Coffee, Spanish Coffee, Chocolate-Hazelnut Coffee, Irish Coffee, Café Brulot with Cognac and Grand Marnier and many more…
Also, see how to spoon cream over the top of the coffee so it floats from
How To Make Irish Coffee, The Right Way by Pete Capella of the Savory.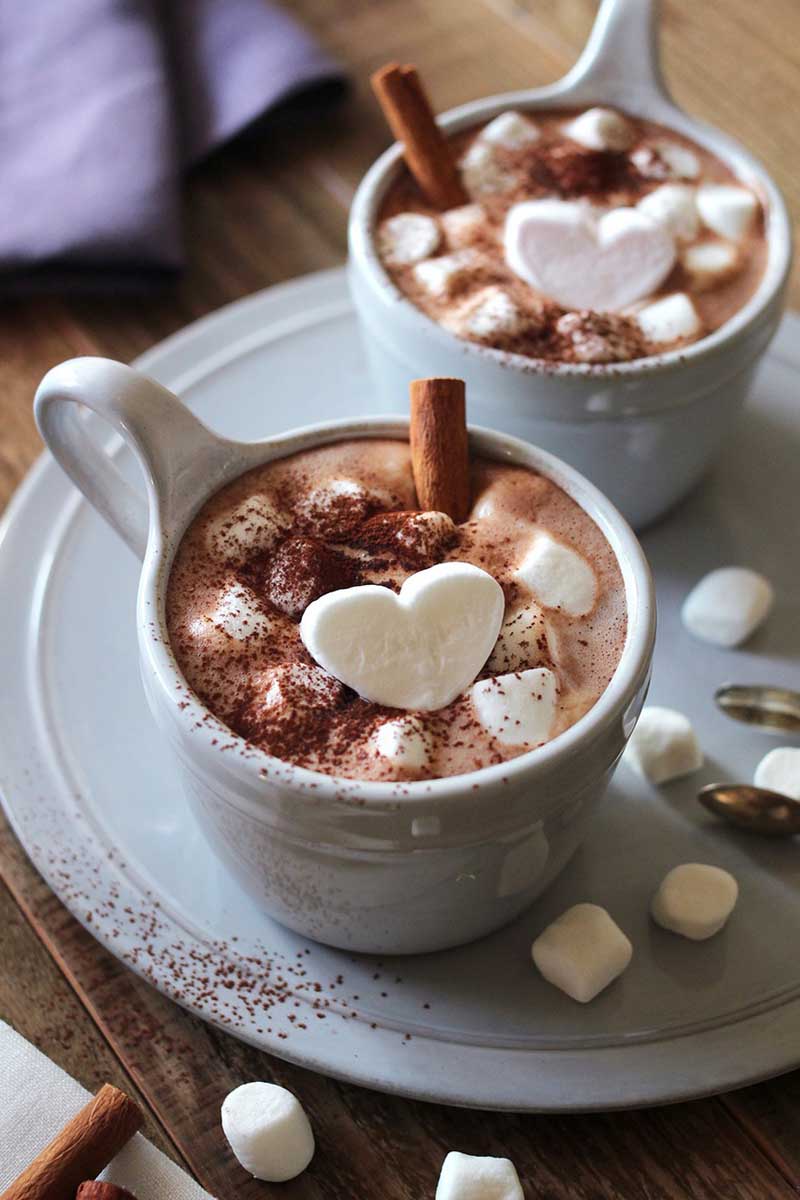 Don't forget the kids
Since they will want a special hot drink too. You can doctor up hot chocolate with vanilla, whipped cream, chocolate shavings, white chocolate, marshmallows, cinnamon sticks, or a candy cane. They will LOVE it.
Need something to pair with your hot drinks?
Try this recipe for Authentic Italian Butterball Cookies.
You won't regret it!
Merry Christmas & Happy Holidays! 

bcr8tive ?
Hot Drinks for the Holidays
was last modified:
May 22nd, 2016
by