Giada Curti Shukran Collection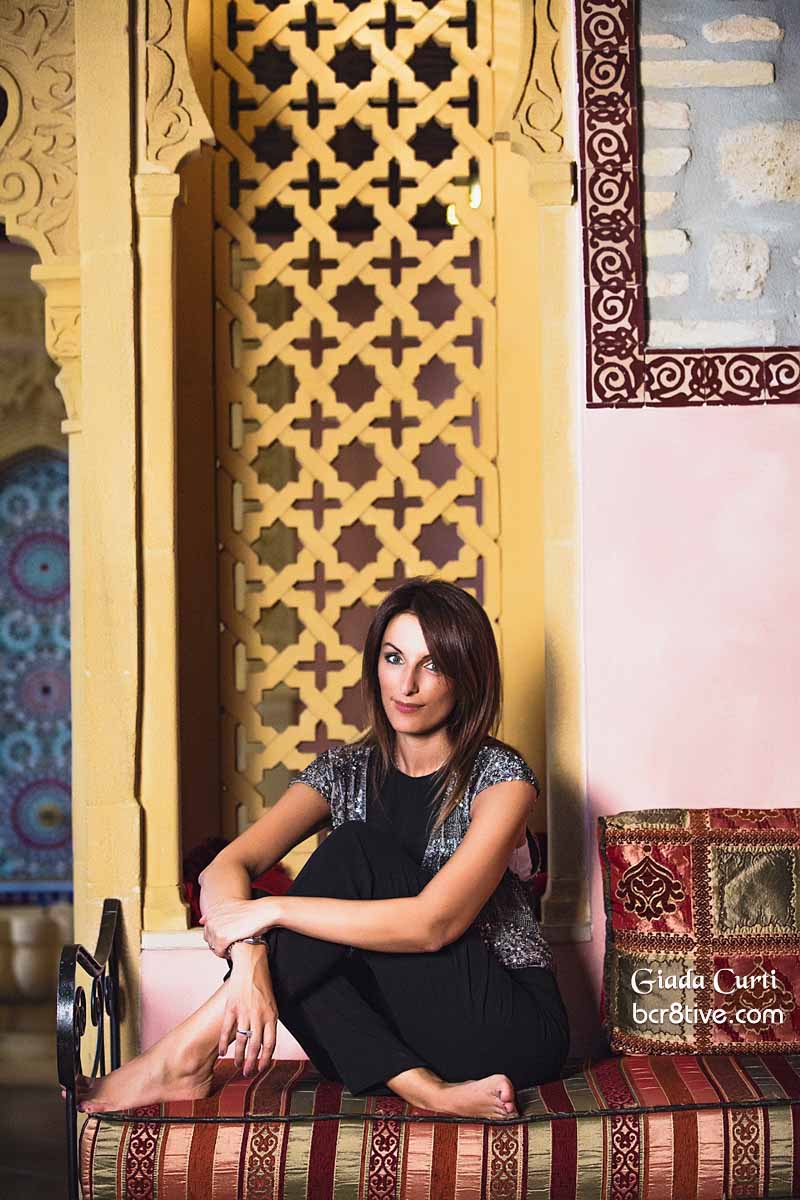 Italian Fashion Designer, Giada (Jade) Curti chose a special melody to open the show for the launch of her latest Fall Winter 2014-2015 Haute Couture Collection: zaghrouta, which is a common guttural sound made by Arab women during weddings. The Collection, named after the Arabic word for thank you, Shukran, is a tribute from Giada to her second home land: the United Arab Emirates, particularly Dubai. "It is my way to say thank you to this place for all the positive things I received here and for what awaits me in the next coming months: the opening of my new atelier in Dubai" – Giada Curti.
Giada burst into Haute Couture with a passion that unveiled all of her pleasure and ability in blending different cultures and traditions. The result is a concise, 10 piece collection comprised of straightforward and simple lines, expert tailoring and master cuts, embellished with the opulent details of a wedding dress, rich embroidery, precious crystals and a signature turban.
Fabrics are luxurious. Smooth silk, satin, mikado, chantilly lace, and macramé, to name few. The 10 selections represent just a sample of the entire collection that will be presented during Dubai Fashion week 2014 in October. Giada credits Dubai for her inspiration. It is seen in the palette as it seems to hint of the light pink of desert sand, the pure white of kanduras, and the silvers of iconic buildings like Burj Khalifa, Burj Al Arab and the Emirates Towers.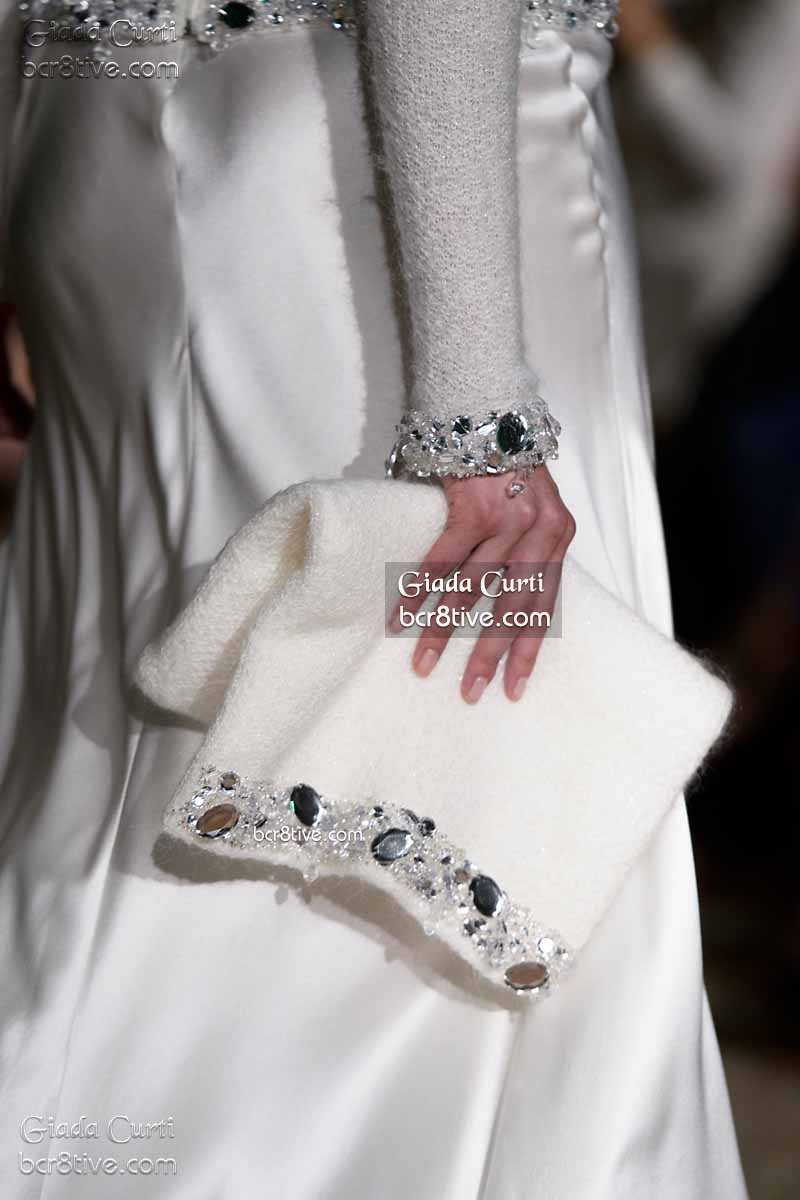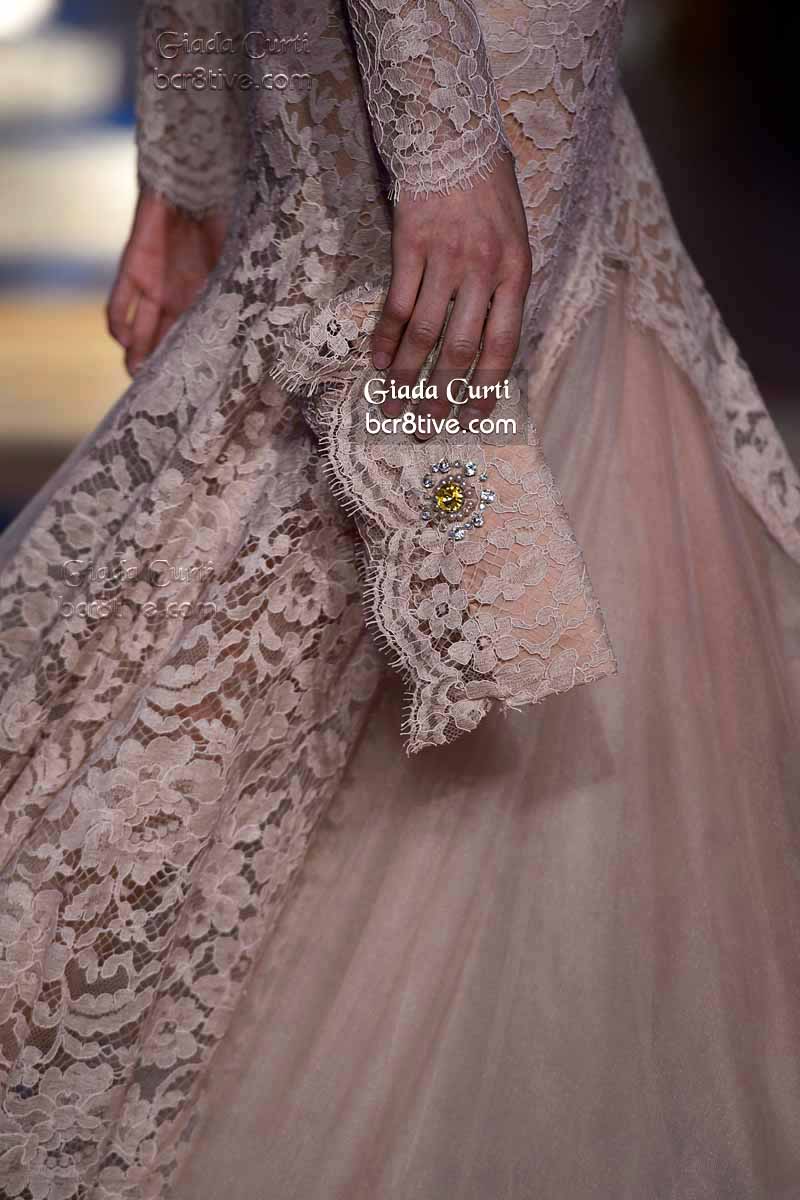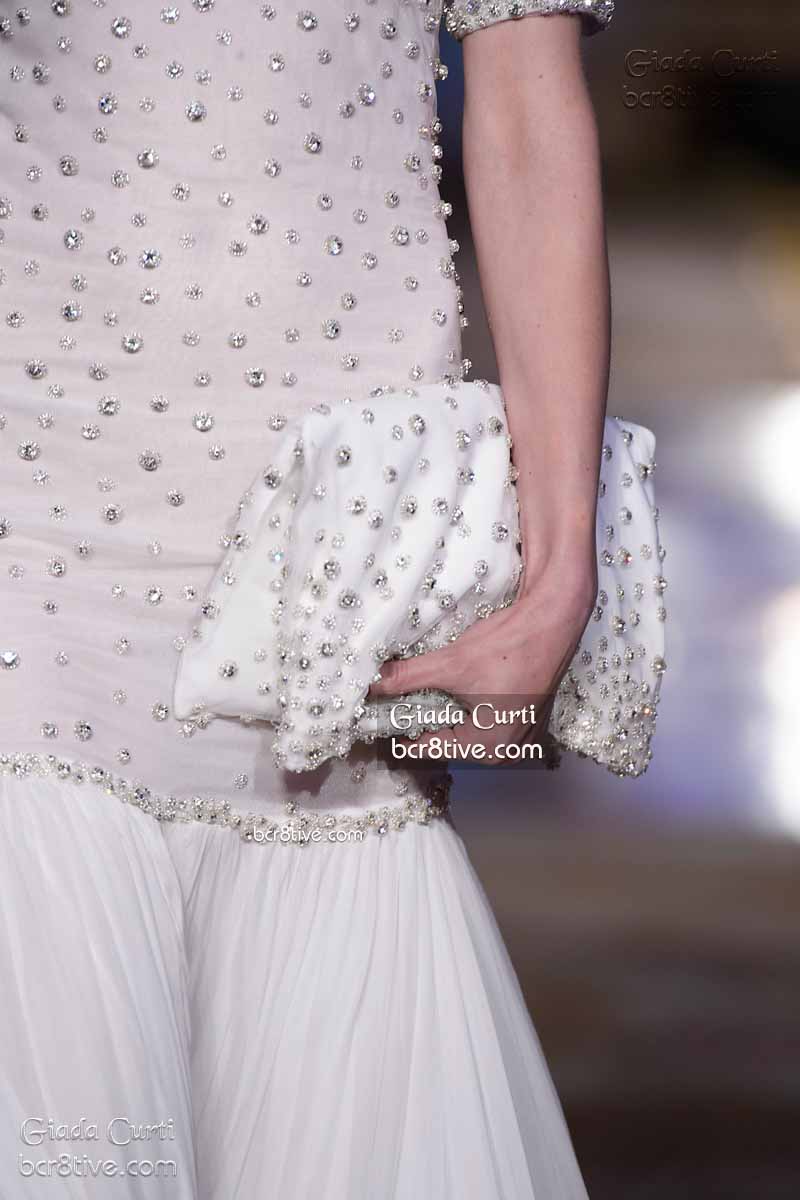 See "SHUKRAN" on the Runway of Altaroma Altamoda
Giada Curti Shukran Collection
Please Use the Pinit Button and All Images Will Pin Large and Credit Designers
Giada Curti Shukran Collection
was last modified:
February 23rd, 2016
by