Creative, Unique & Unusual Christmas Trees
This is a collection of creative and out of the ordinary Christmas trees. Many could be Do-It-Yourself Projects, some are available for purchase. It may be too late to think about having these trees for this Holiday but it can certainly get your creative juices going for next years tree and perhaps start collecting needed items throughout the year to create your own.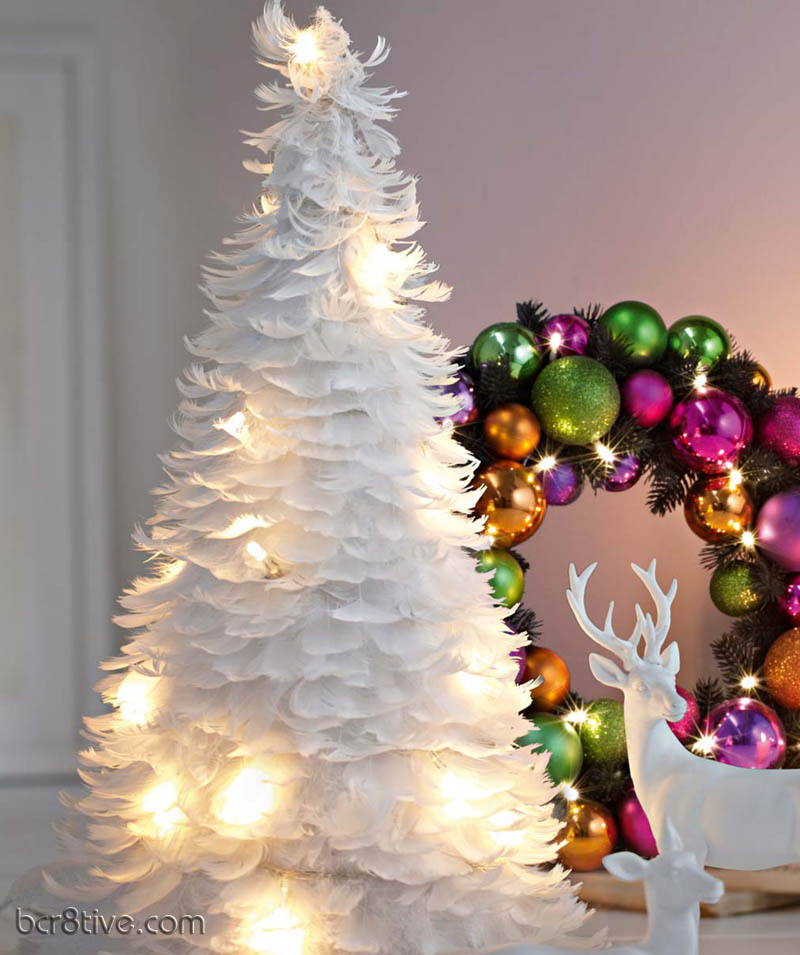 I just love this one. I love the photograph too. I like that they got creative with the colors they chose to use for Holiday decorating and though they stayed within the realm of holiday hues, they branched out. I'm hoping that they used feathers that didn't endanger anything, but the tree is so soft and feminine and I can just imagine it in a dimly lit room, and owning the stage.
This is from a German shop, Impressionen. They have many unique products.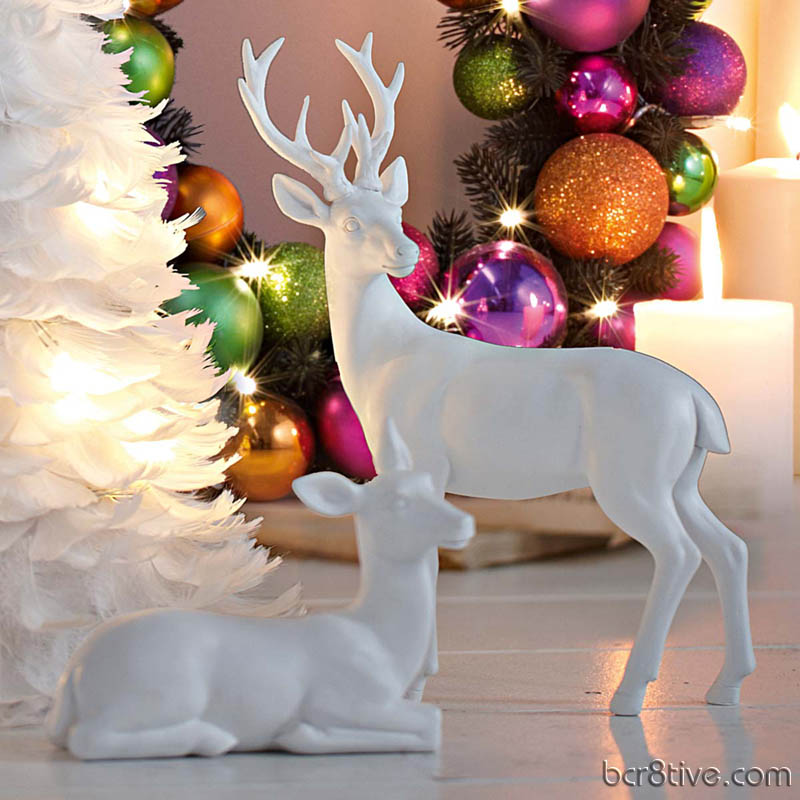 This is another photo from Impressionen that I just adore. These are simple white plastic reindeer and yet incorporated with the white feather Christmas tree, white candles and decorative ornament wreath, it makes such a pretty holiday decorating display.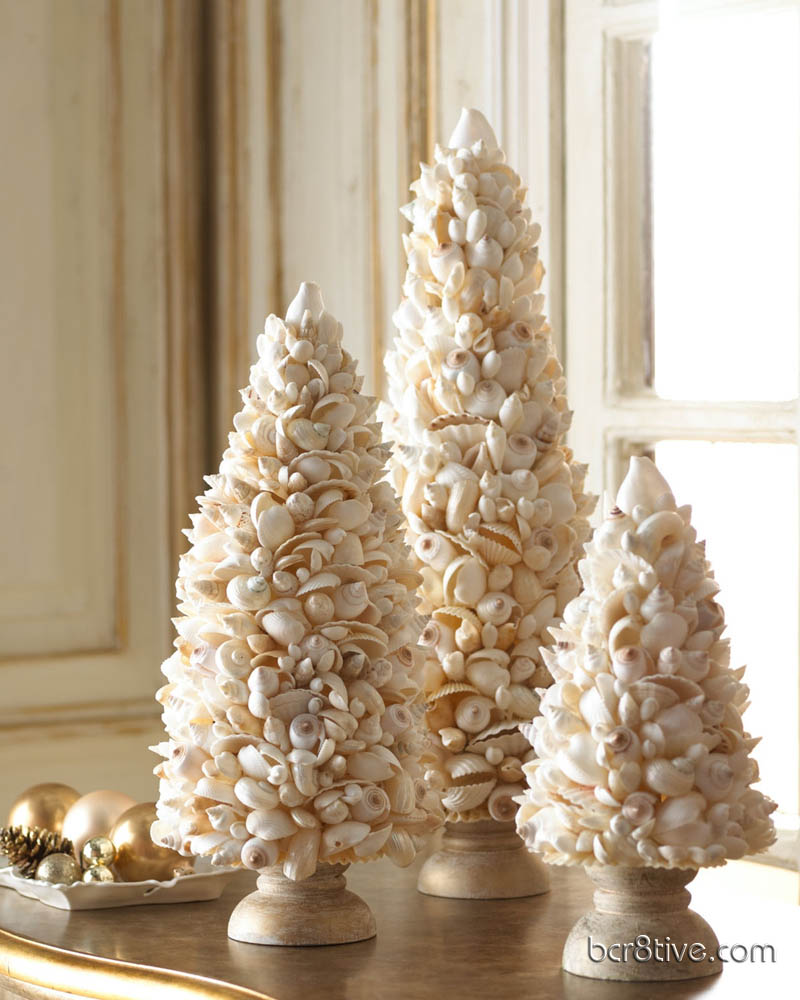 These are cute and beachy Tabletop Seashell Christmas Trees originally from Horchow.
You could buy these or you could start saving shells 😉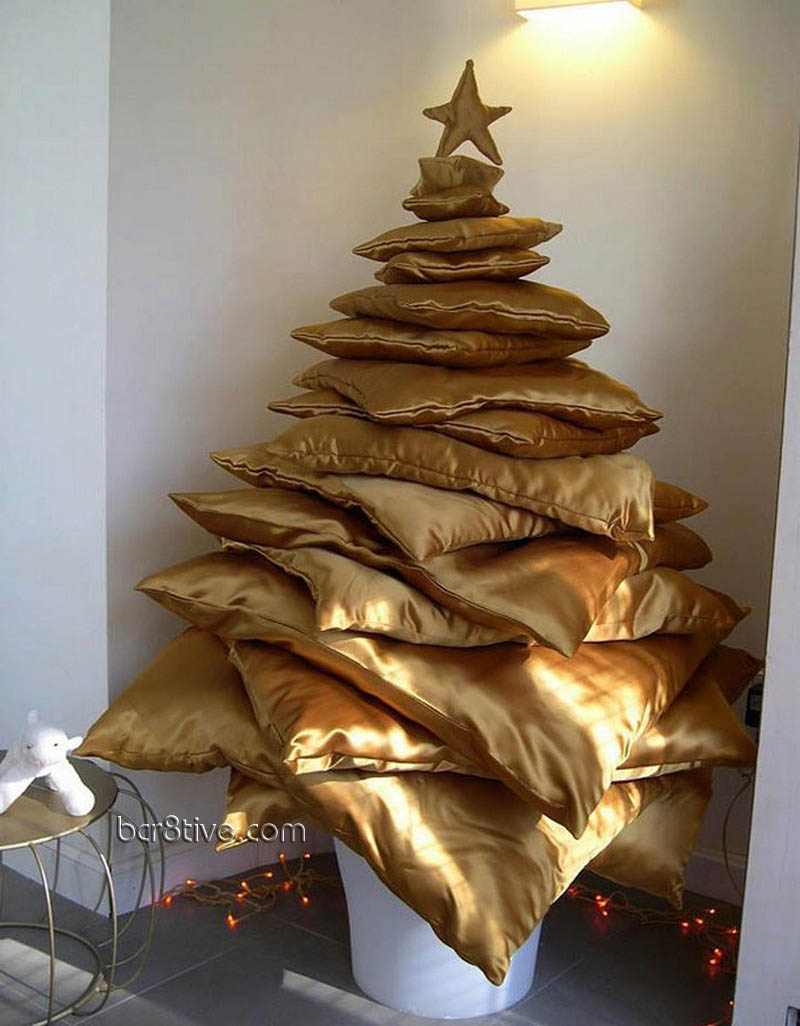 A Gold Pillow Display! How creative is that?!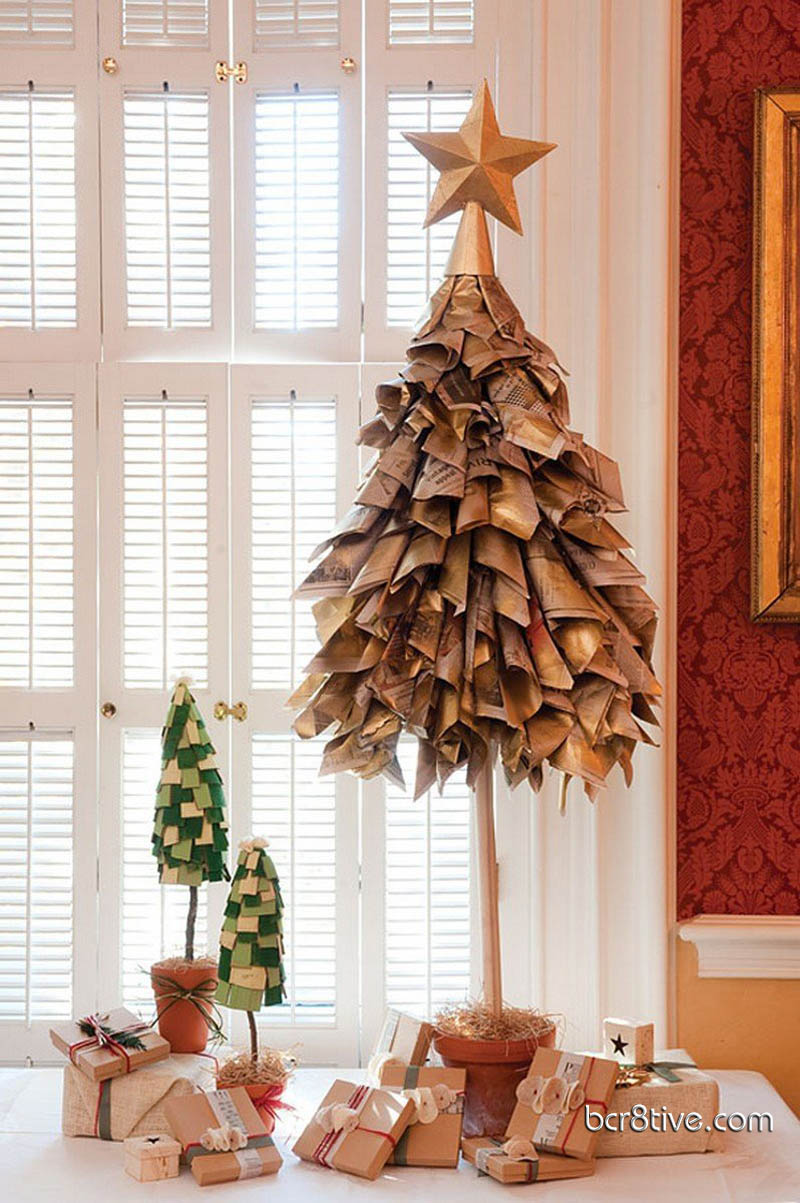 Another very creative Do-it-Yourself Idea. A paper Christmas Tree.
Another super creative idea. Slices of real wood have been mounted on the wall in a Christmas Tree shape. Somehow they have managed to have some wood pieces that have a light inside.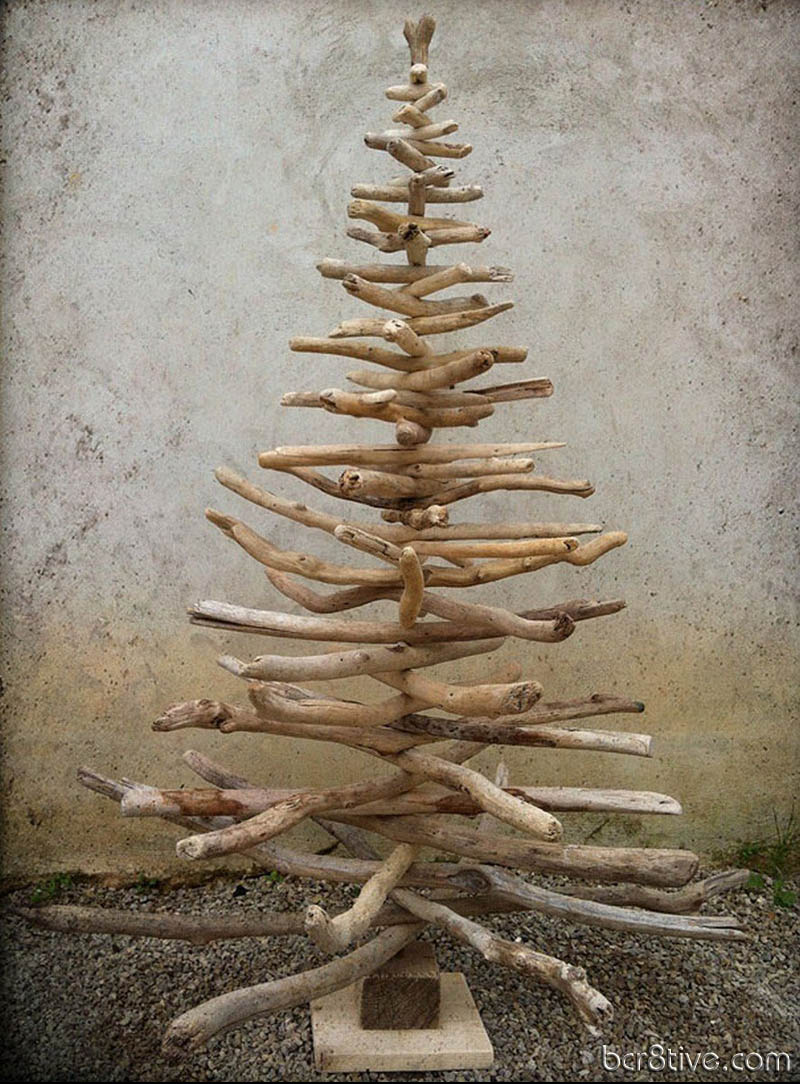 This is a Do-it-Yourself, Driftwood Christmas Tree. It's very creative & I'd imagine you could use any sort of wood, though I'd be inclined to decorate it. Maybe with small shells & some greens?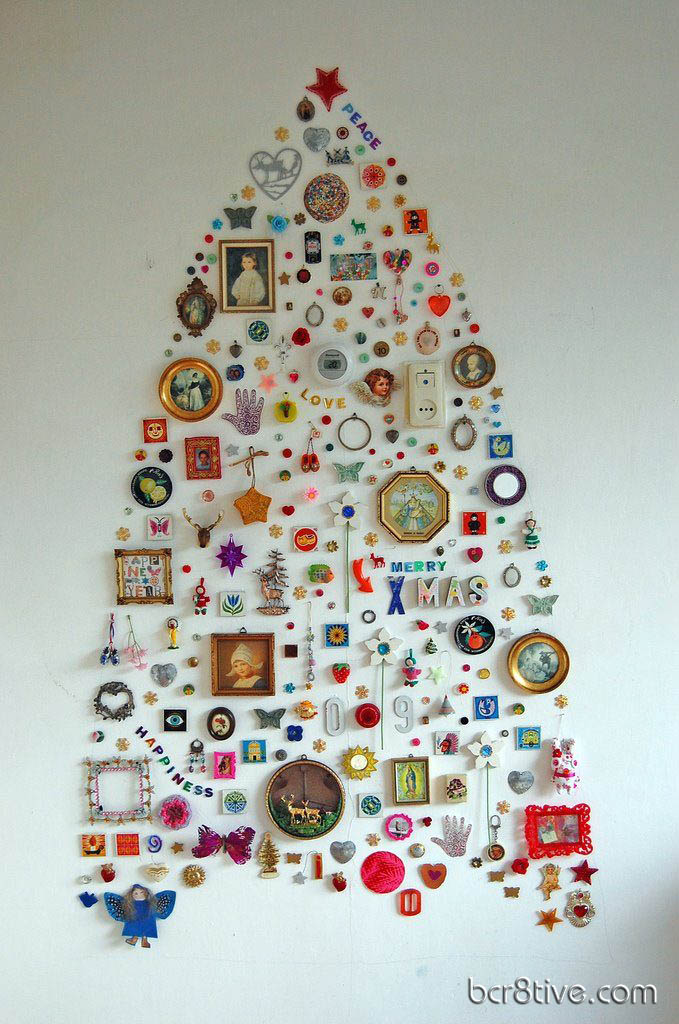 This is so amazingly creative. They have used small pictures, picture frames, small ornaments, key chains, and other small collectibles and created a collage on the wall in the shape of a tree!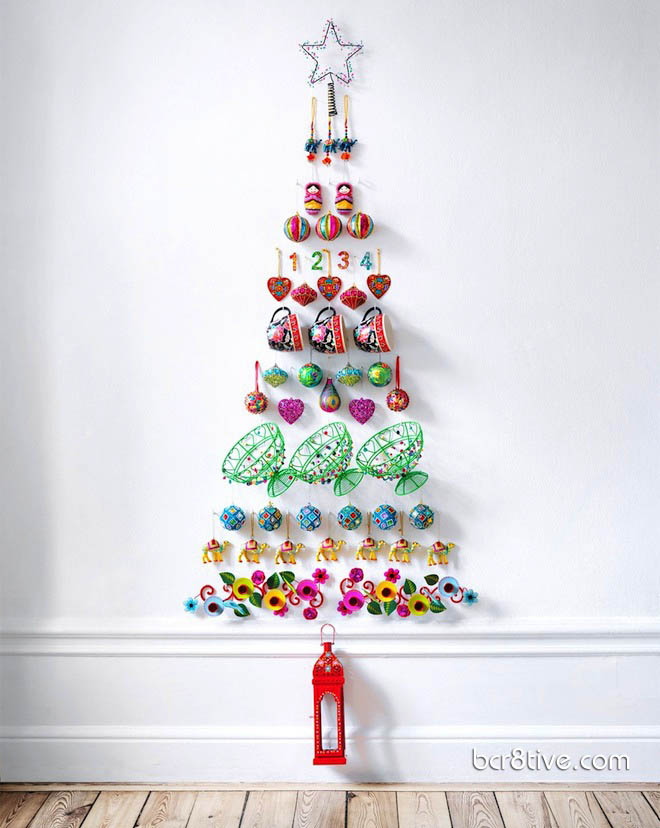 Another variation of a Wall Decor Collage Christmas Tree. So very cute!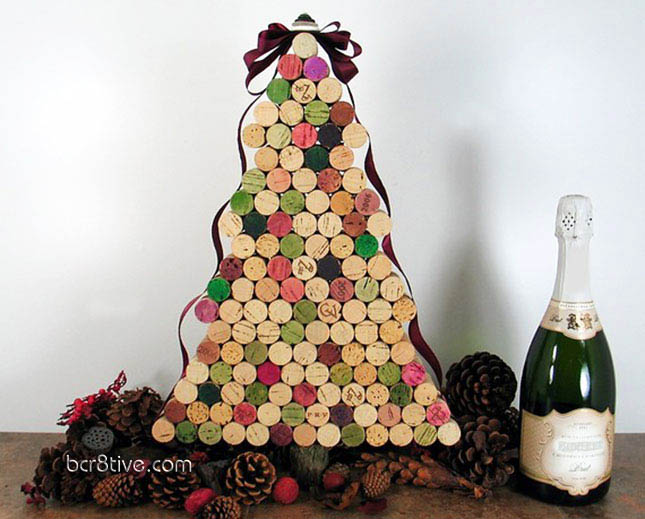 How cute is that? A Wine Cork Tree for the Wine Enthusiasts! from Etsy Shop 4EyesAndEars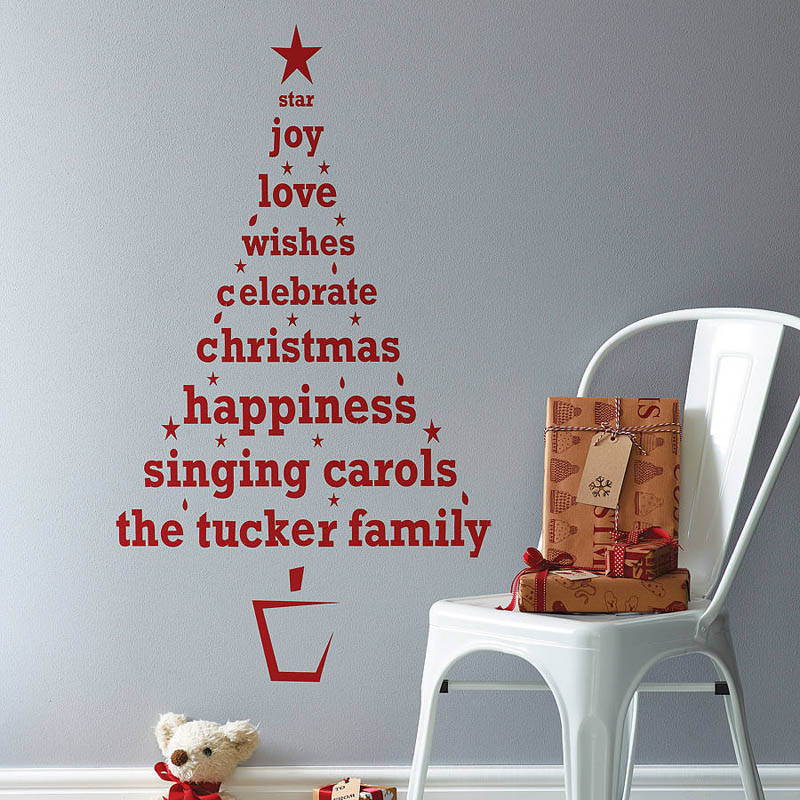 A Personalized Christmas Tree Wall Decal from Spin Collective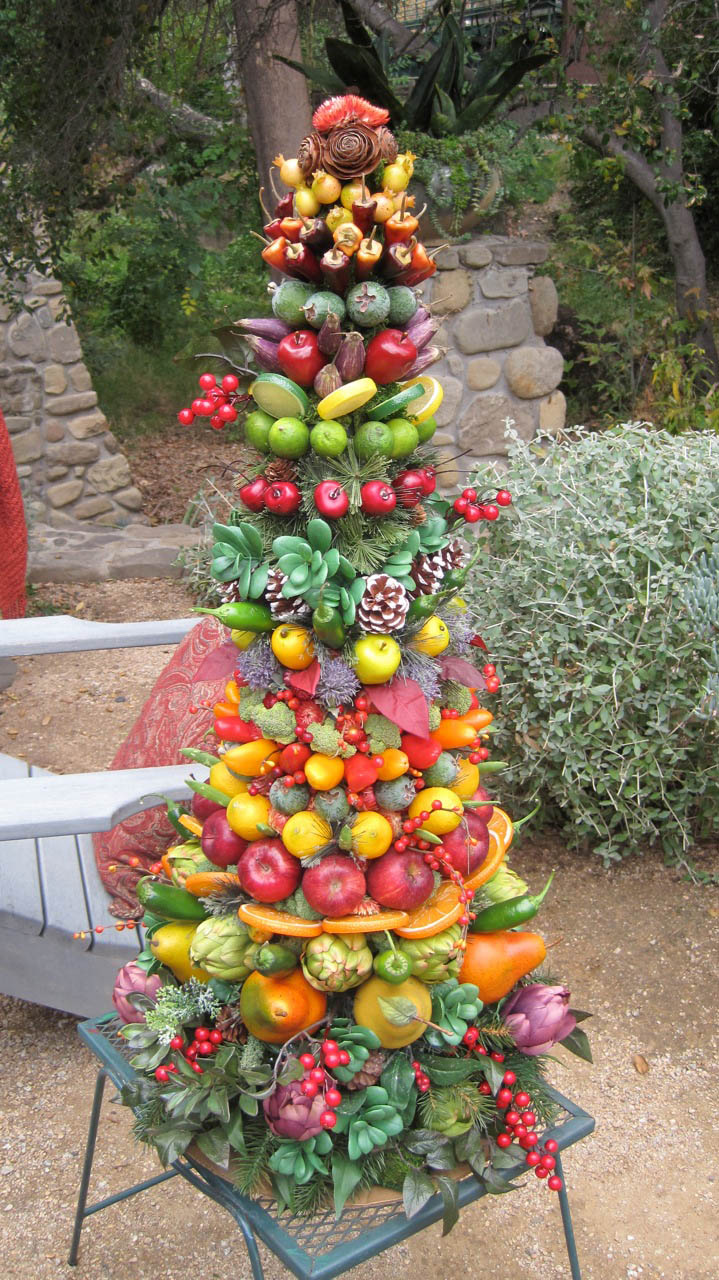 This Fruit & Veggie Tree is extraordinary isn't it? From Amy Nichols Event Planning.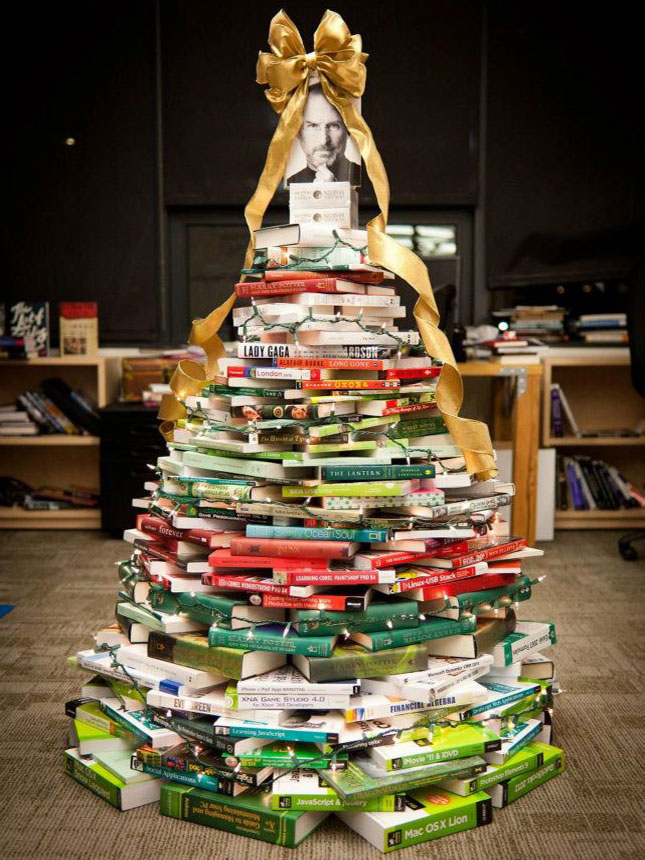 Super Store Display of Steve Jobs Books from Omnivoracious
Happy Holidays Everyone!
bcr8tive
Creative, Unique & Unusual Christmas Trees
was last modified:
December 12th, 2020
by