Suicide Girl by Alexa Arguello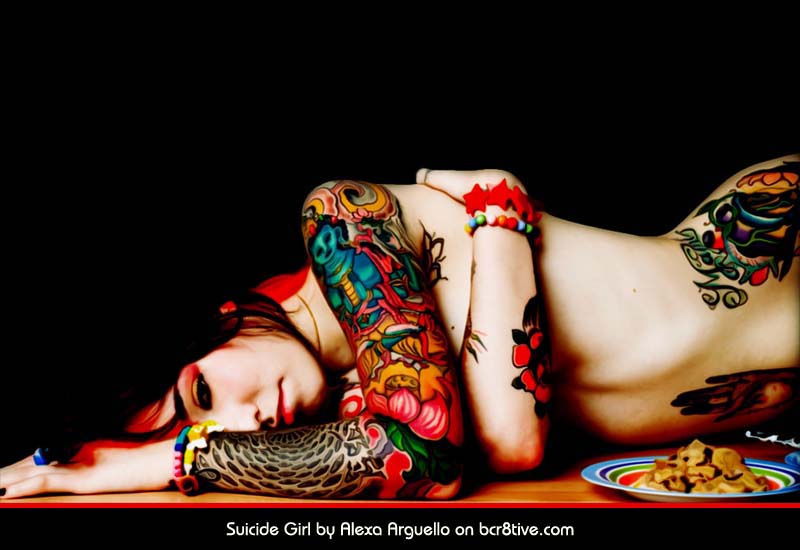 Born in Nicaragua and raised in Miami, Alexa Arguello has a passion for multimedia and over the last few years, photo editing and retouching. Alexa pursued an Associates Degree in Multimedia several years ago and has developed the much needed practice of teaching herself new software, techniques and staying up-to-date on current and emerging technologies.
The image featured here is one of Alexa's creative photo manipulating ventures. The original photo is of a now retired Suicide Girl. Of course the tattoo work was fantastic, and the girl is beautiful, but Alexa took a rather unplanned, disorganized photo and transformed it into a literal work of art. Alexa's photo editing and manipulation skills are artistic and noteworthy.
In 2008, she partnered up with her best friend and photographer, Ellie Cardoza, and they formed their company Blastem Photography. Their focus has been primarily pin up style photos and Alexa has been continuing to hone her editing skills. They are also branching into Fashion Photography and based on their growing portfolio, I think they have a lot of potential.
Alexa is highly motivated and finds inspiration to strengthen and grow her portfolio by the sheer positive reactions of her very satisfied customers. If you have photos that you like, but would love if it were cleaned up professionally, Alexa accepts custom photo editing requests!
Connect with Alexa on her Website
or on her Company Facebook Page, Blastem Photography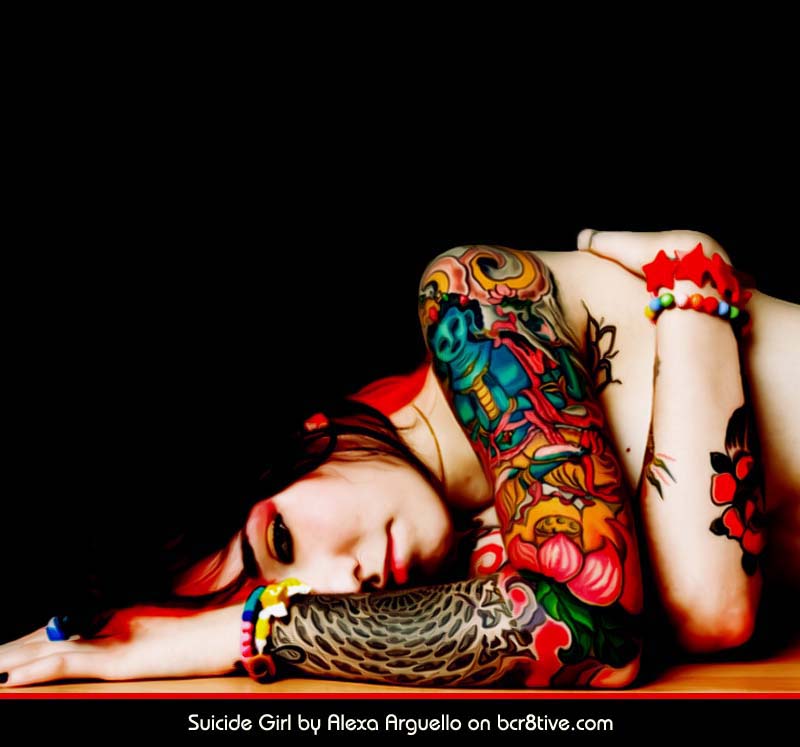 Creative Photo Manipulation Suicide Girl by Alexa Arguello
Suicide Girl by Alexa Arguello
was last modified:
January 22nd, 2018
by