September is apple season and I can't think of a better way to embrace them than to feature a yummy apple recipe. My Mom's apple pie recipe is tugging at the back of my mind but with Halloween just around the corner, I really liked the idea of making some unique candied apples. I found so many creative ideas for making them too. These are some fantastic examples by some very talented food mavens with ideas and recipes for Do-it-Yourself Gourmet Candied Apples to carry us though all of the Winter Holidays. – Be Creative ?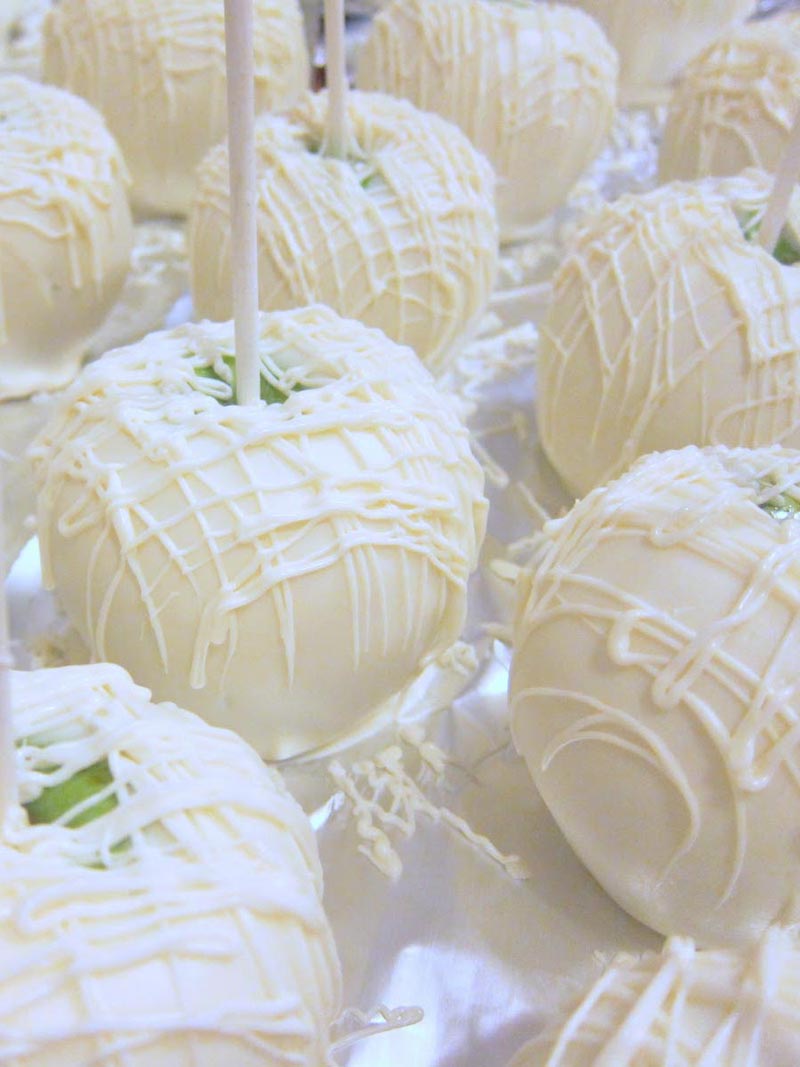 I just love these home made white chocolate apples from Jessy Lyons. I think the white offers enormous creative opportunities for candied apple ideas to last through all of the winter seasons! I can imagine them in a Holiday snow theme or as Valentine's treats. You could color the white chocolate with Lorann flavored oils or drizzle them with caramel or chocolate, and decorate them with any variation of nuts, crushed cookies, crushed graham crackers, pretzels, malt balls or other candy.  Jessy made these "Bride" versions to accompany her "Groom" candied apples. They're so adorable.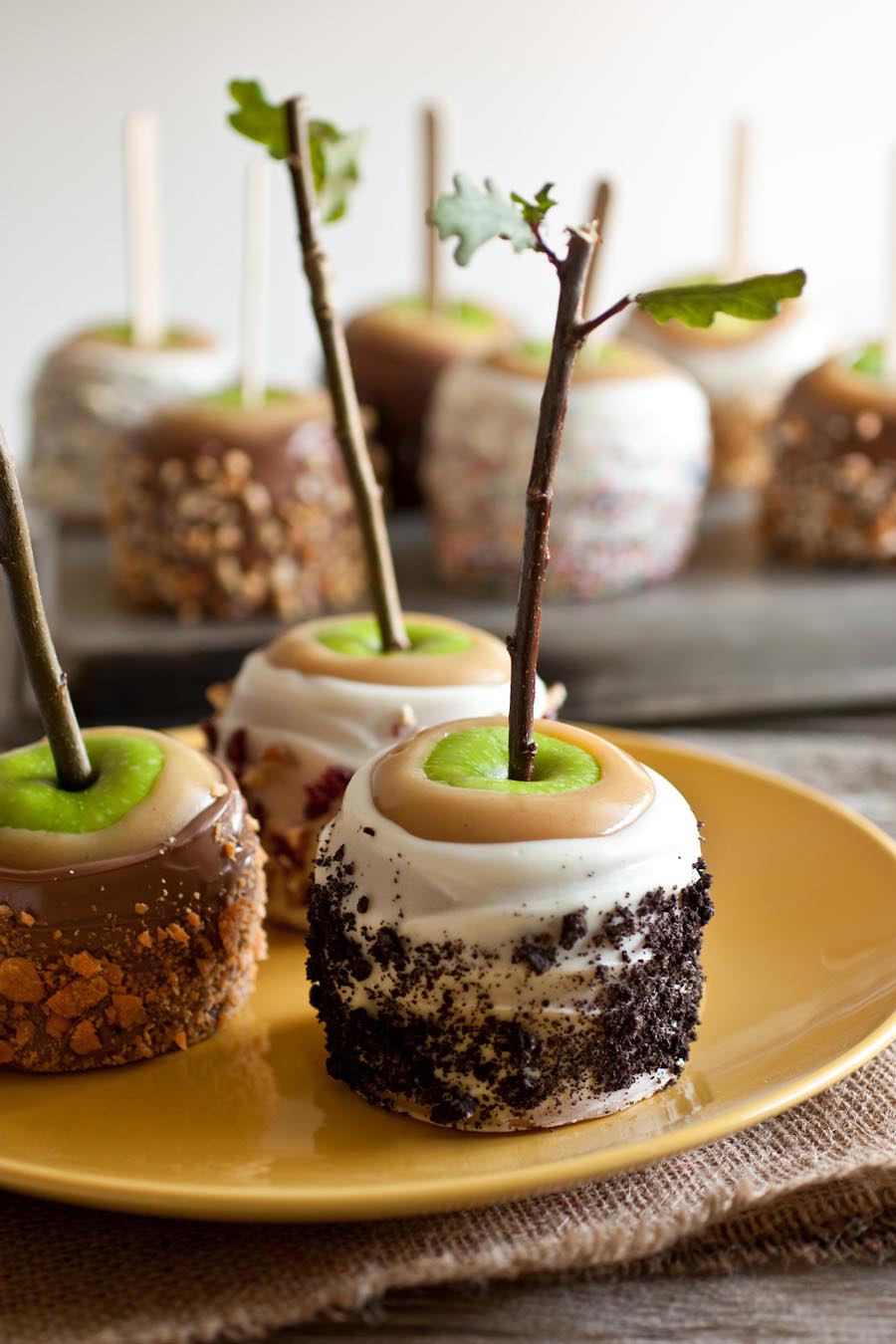 These homemade caramel apples are a specialty of Jaclyn's, creator of Cooking Classy. She has not only perfected her candied apple recipe, she's also honed the art of photographing food for her blog. (This is a talent that is NOT lost on me, nor will it be for you if you've ever tried it!) She has many variations of apples and they all look delicious. Her other recipes look good too!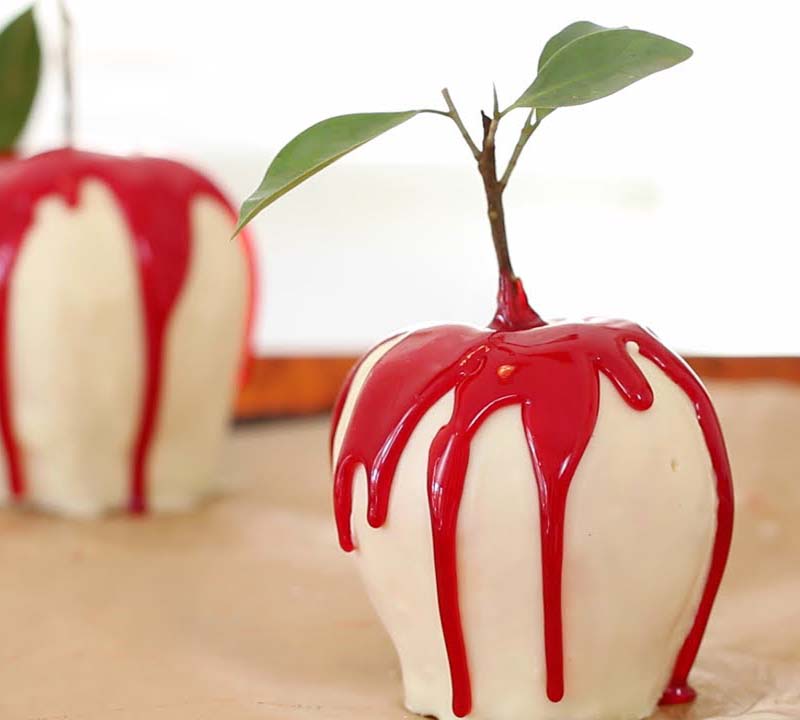 This recipe for Cursed Candied Apples is a lot of fun for Halloween and looks so tempting. They are dipped in white chocolate and then drizzled with a bright red candy glaze. Gemma Stafford has some very valuable tips for dipping your apples in her how-to video on Youtube.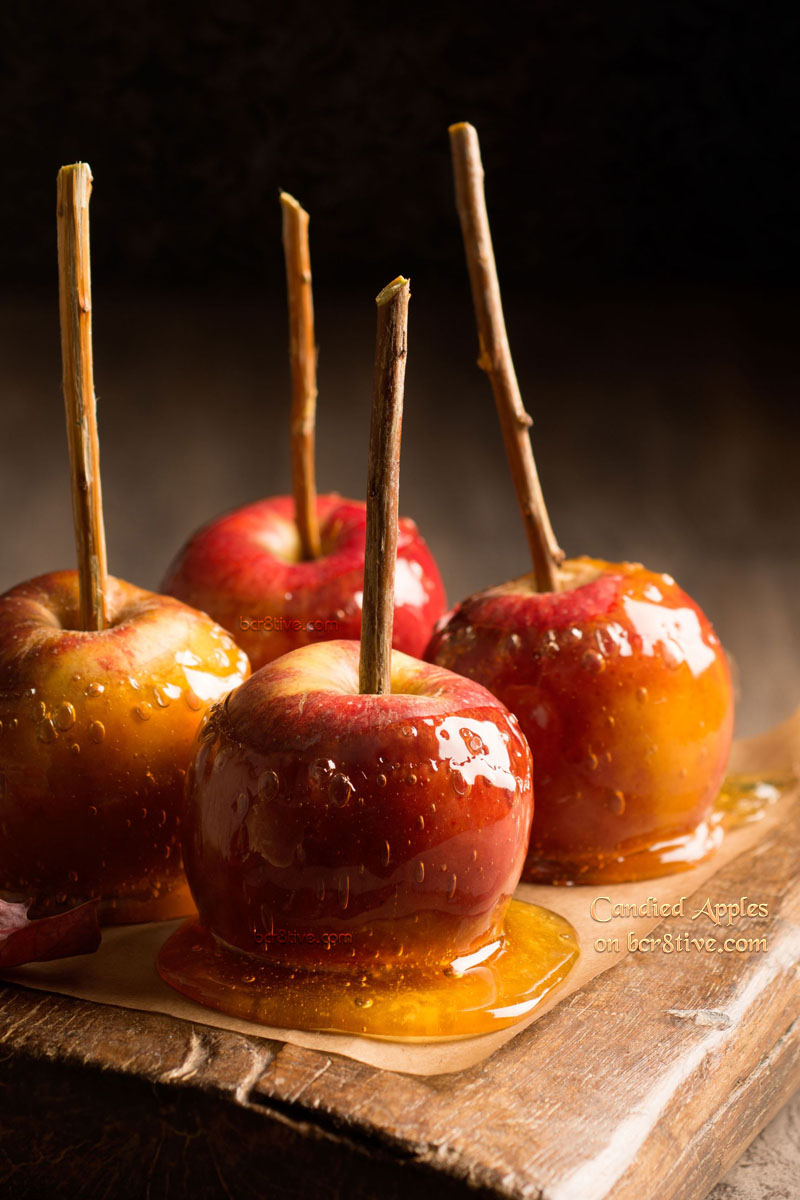 Traditional Caramel Apples
These are the traditional candy apples I remember having as a kid when the air began to turn crisp and we went apple picking at Schartner Farms. I miss it there. It's an amazing farm, nursery and bakery with the most delicious in season products and pick your own events. ?
Are there apple picking orchards near you? Find out on FarmFresh.org or PickYourOwn.org
& here are some well rated recipes for Caramel Apples:
Basic Caramel Apple
Here is another from Food Network that uses heavy cream and vanilla:
Perfect Caramel Apples
& this one has lots of reviews and extra tips from visitors on their:
Gourmet Caramel Apples Recipe

I had the pleasure of having a salt caramel Gelato recently that was so delicious it felt like an out of body experience. With that said, I came across this Salted Caramel Sauce recipe by a food blogger who has made this so often it's a staple in her home. I'm not 100% sure if it can be used to dip apples but I didn't think I should overlook it. It looks scrumptious!
Salted Caramel Sauce

Creative Candied Apples
was last modified:
January 27th, 2016
by