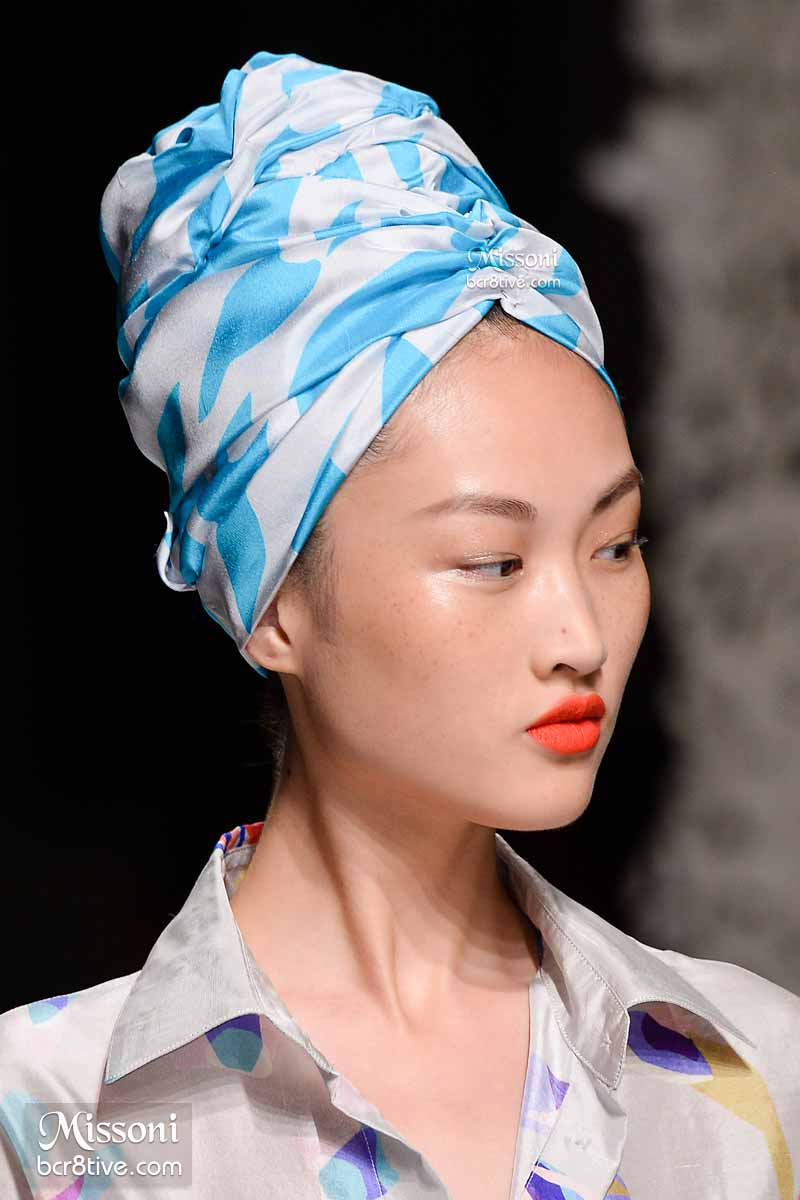 I'm a huge fan of crochet and knits, as I am of embroidery… the old world hand crafts that were handed down through generations and that have never lost their appeal. The house of Missoni has been creating signature crochet knit fashion since the 50s.  Missoni is now under the creative direction of Angela Missoni, daughter of Ottavio Missoni and his wife Rosita. She is not only carrying on the family's tradition, she keeps the brand on the cutting edge of fashion.
In this season she has created a rainbow of light knits and paired them with feather weight silks into an array of bright and bohemian separates that are filled with verve and excitement. Color is what a summer wardrobe is really all about and this collection is bright and alive. It reminds me of the sea and the sand and glowing sunsets. With it's hint of Italian glamour, the designs are relaxed, breezy and flowing. These are fabrics that you'd love against your skin on a warm and sunny day – light, loose and airy. They're perfect for warm weather. My favorites are the long maxis, the over sized men's shirts, the floral prints on hammered silk, and the silky maxi dress in ocean blues and greens that begs for a day trip to a seaside resort. In fact, that dress makes me want to run away to the Gulf right now and pop my derriere on a seat by the sunset, cocktail in hand!
Oh and wide leg pants are everything when you have a fit figure and a good butt! 

 I'm glad to see them making a comeback. It's refreshing to see sexy as a bared shoulder or a peek at a slim waist. I also love the way Angela chose to use scarves; tying them up into hair, stringing them in necklaces. I'm fascinated by the hair turbans too. A very cool summer accessory.
Visit the World of Missoni or Shop the Post Below














Missoni Summer 2015 Collection
Please Use the Pinit Button and All Images Will Pin Large and Credit Designers
Missoni Summer 2015
was last modified:
February 2nd, 2016
by