Floral Trends for Spring from Gucci & Red Valentino
Spring 2013 celebrates floral trends and my personal taste leans towards bright, illustrative florals portrayed against black or white backgrounds. Etro has some very pretty versions this year, as does Gucci. In fact, this is the iconic Gucci 'Flora', that was initially designed as a commission for Princess Grace of Monaco & made its first public appearance on a scarf for Grace Kelly in the 1960s. It certainly is a rare design, that can be used repeatedly for decades.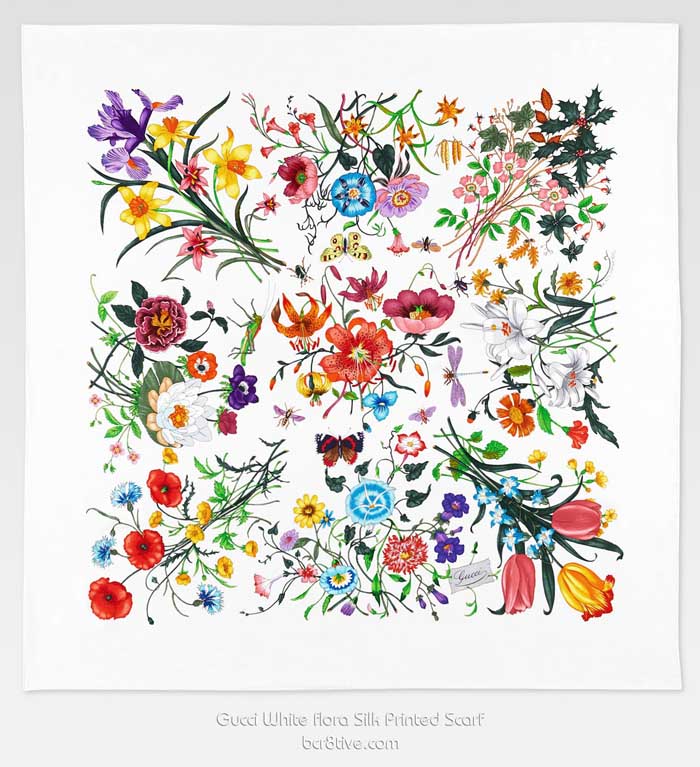 Gucci 90x90cm White Flora Silk Printed Scarf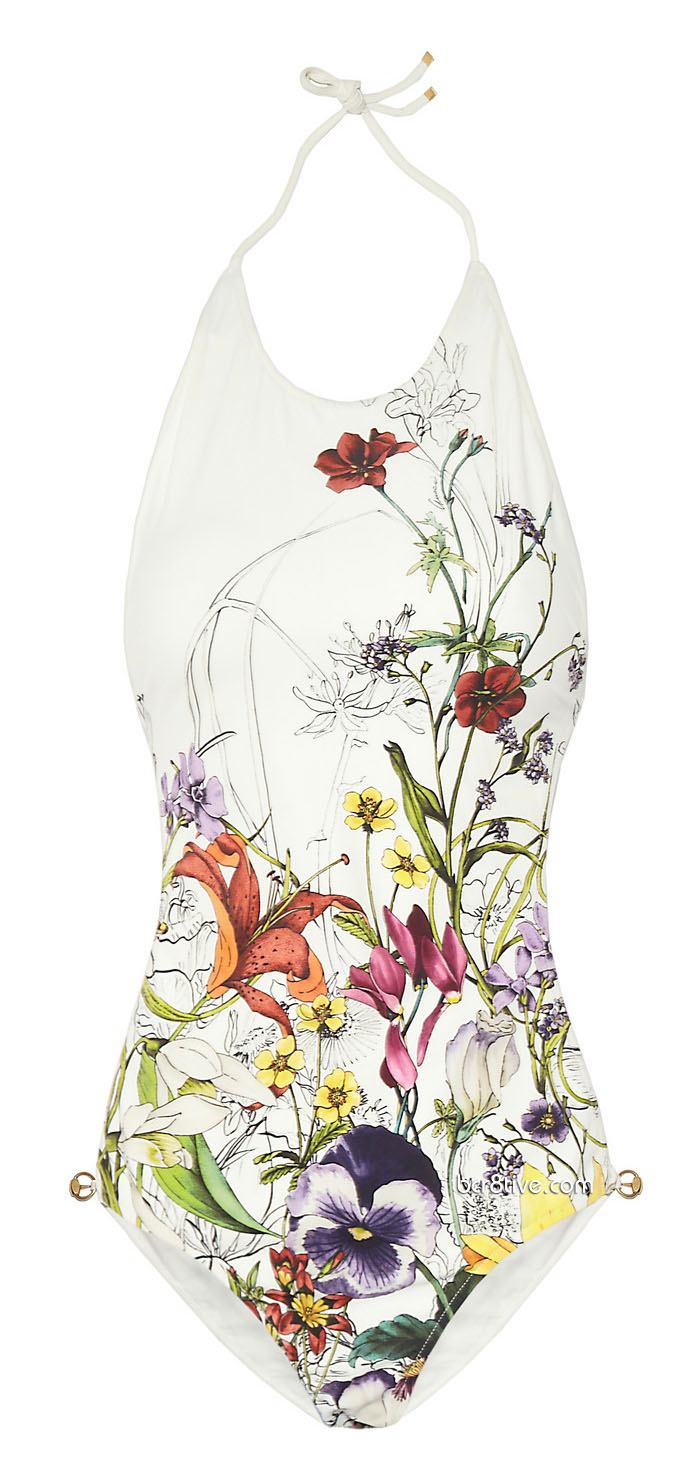 Gucci Floral-Print Backless Swimsuit on Net-a-Porter
I love this suit and think it's SO creative and unique.
I like how the garden grows from the bottom and the fact that it is backless.
It's beautiful artwork and that much more special, in my opinion,
because it is a floral design that has such an intriguing history.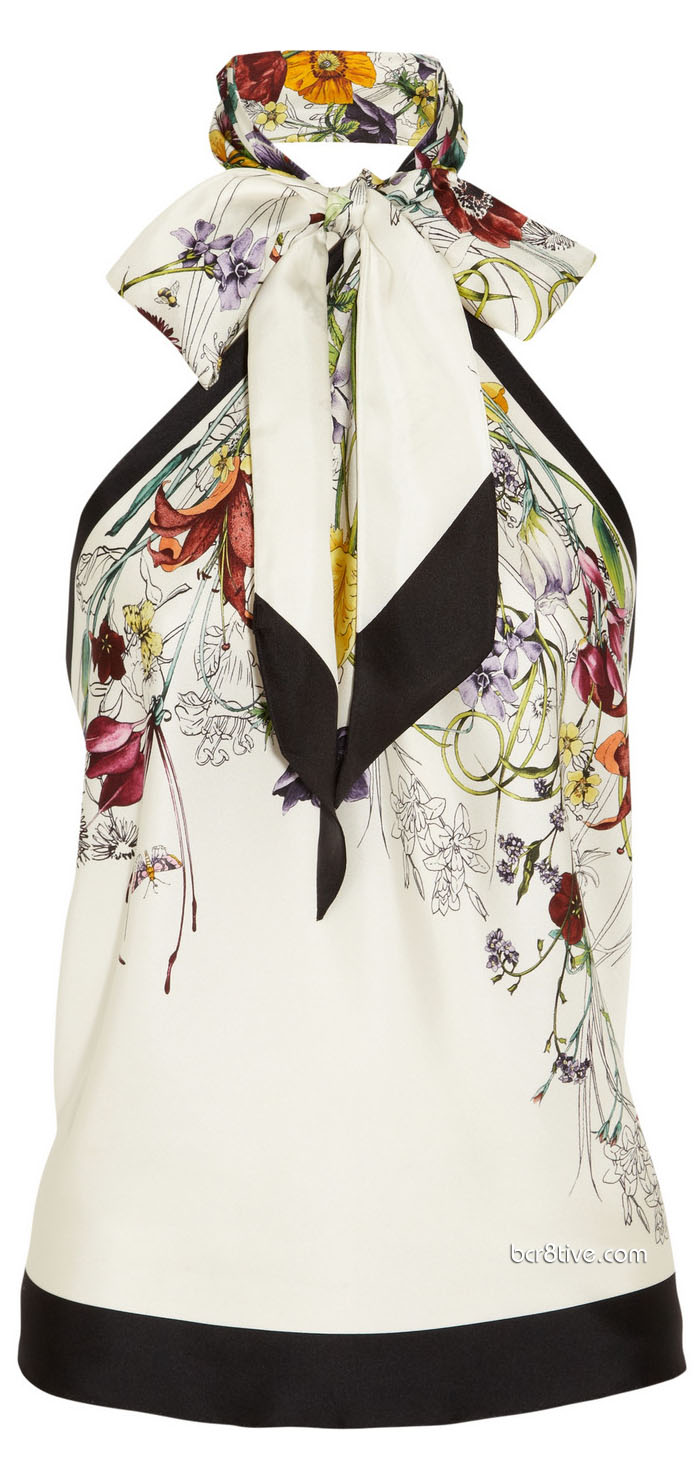 Gucci Silk Twill Halterneck Top
Here it is in the Gucci Floral Print Top. I prefer the strategic placement of the flowers as opposed to an all over, busy print. I'd love it with a black pencil skirt or white pants and with the newest Gucci bright colored shoes, Ursula or Victoire with ankle straps… or the Patent Leather High Heel Bootie or even the Patent Leather Ballerina Flats! (See them in the shop-it widget below)
(The Gucci shoe collection this season is A-Ma-Zing!)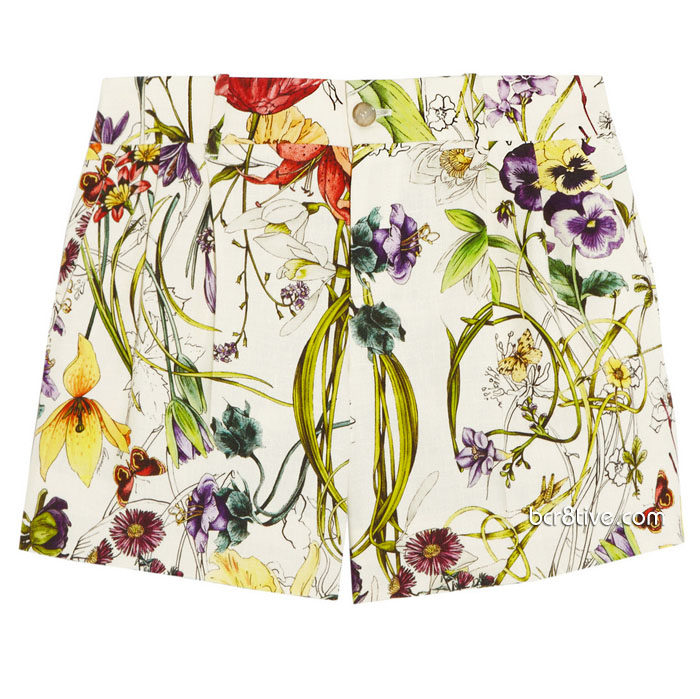 Gucci Flora-Print Linen Shorts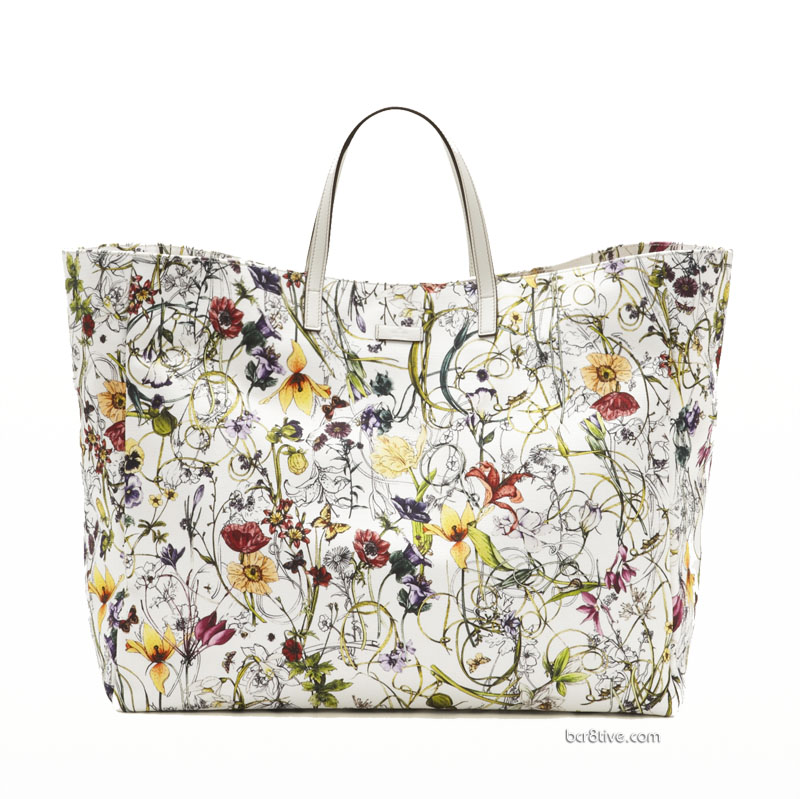 Gucci Large Flora Infinity Canvas Tote
The above ~ Gucci Flora Shoe Styles:
Lisbeth Flora Canvas Mary Jane Open Toe Pump, California Low Flora Canvas Low-Top Sneaker, Charlotte Infinity Flora Canvas Mid-Heel Wedge, Holiday Flora Canvas Slide Sandal
 
Other Floral Styles for Spring…

 1. Red Valentino Dropped Waist Dress – 2. ETRO Floral Sleeve Jacket, Silk Organza Blouse & Cropped Floral Pants – 3. Red Valentino Floral Coat – 4. RED Valentino Floral-Print Tie Coat 5. RED Valentino Strawberry-Print Cardigan & Cotton Dress 6. Red Valentino Floral Cardigan – 7. Red Valentino Lily of the Valley Low-Heel Bow Wedge – 8. Red Valentino Floral Belted Trench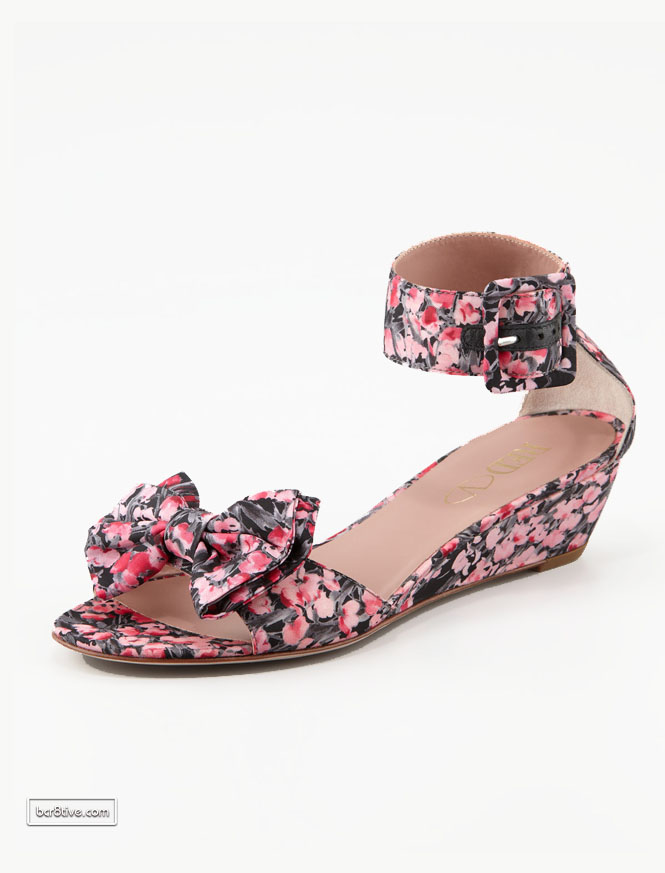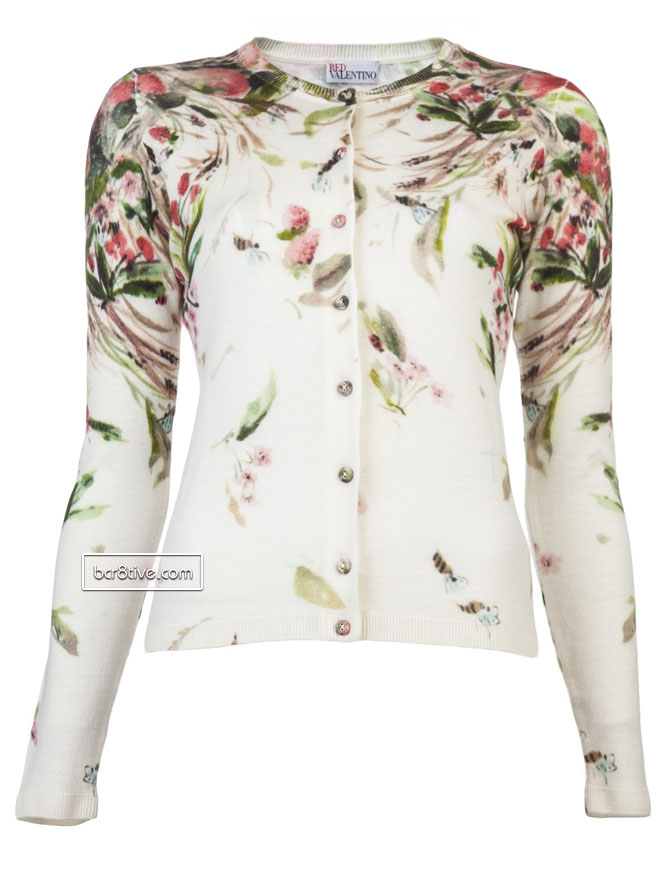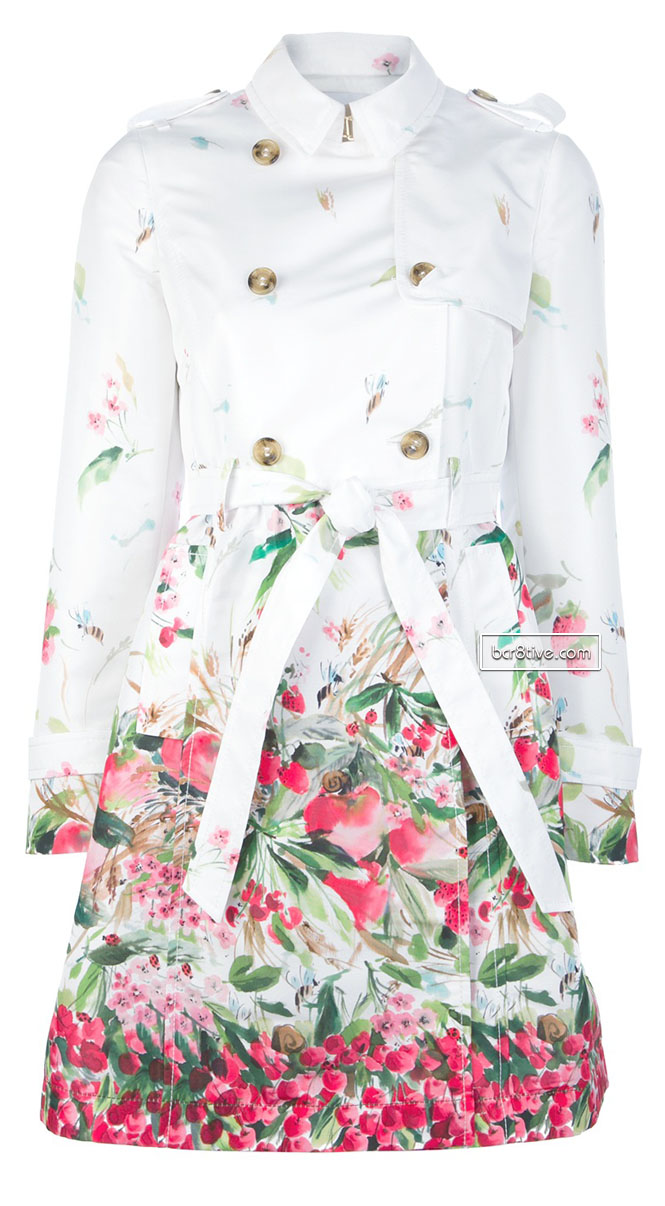 Here are some of the Amazing New Gucci Shoes!

Floral Trends for Spring from Gucci & Red Valentino
was last modified:
February 1st, 2018
by